Every year hundreds of people flock to Churchill in northern Manitoba to watch polar bears. But what most people don't realize is that Churchill has a lot of other great activities to offer for such a small town. Beluga viewing, birdwatching, museums, shipwrecks, and chasing the northern lights to name a few. There are plenty of things to do in Churchill!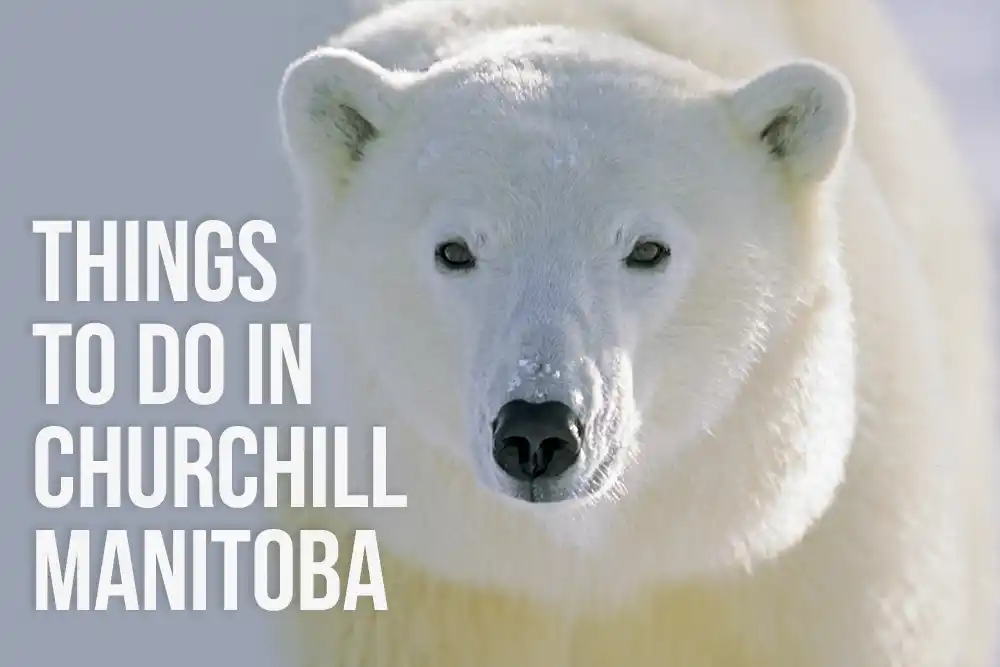 How do I Get to Churchill
Getting to Churchill is not the easiest. While you can rent a car and drive around town and the few roads nearby, there are no roads that lead to Churchill. You can't drive there!
Churchill is a remote town and accessible only by train and airplane. The train ride is very slow (and we mean very slow). You can either go from Winnipeg to Churchill or drive to Thompson and then take the ViaRail train up to Churchill. We wrote an article where we explained all the ins and outs of how to get to Churchill including a few things to do in Thompson. Check it out.
Flying to Churchill is the fastest, and Calm Air offers regular return service from Winnipeg to Churchill.
*This article may contain affiliate links. We receive a small commission at no extra cost to you.*
---
How Long Should I Stay in Churchill?
Churchill might be small but there are a bunch of things to do up there. If you only stay a couple of days you are going to miss out on a lot of things. Also, take into account that weather changes constantly and if you catch a few days of bad weather you might not be able to do a few things, like kayaking with belugas, as they'll cancel the outing.
One of the times we were there, the outings were canceled twice. Give yourself plenty of time so you discover all that Churchill has to offer. We recommend a minimum of 5 days, but with so many things to do, you might want more.
Things to do in Churchill, Manitoba
There are plenty of things to do in Churchill in the summer. It is not just polar bears and beluga whales! So here is a list of best things to do while you are in town:
Always be vigilant as you could bump into them anywhere, anytime. Polar bear safety is a top priority. Here are a few tours in Churchill to see polar bears.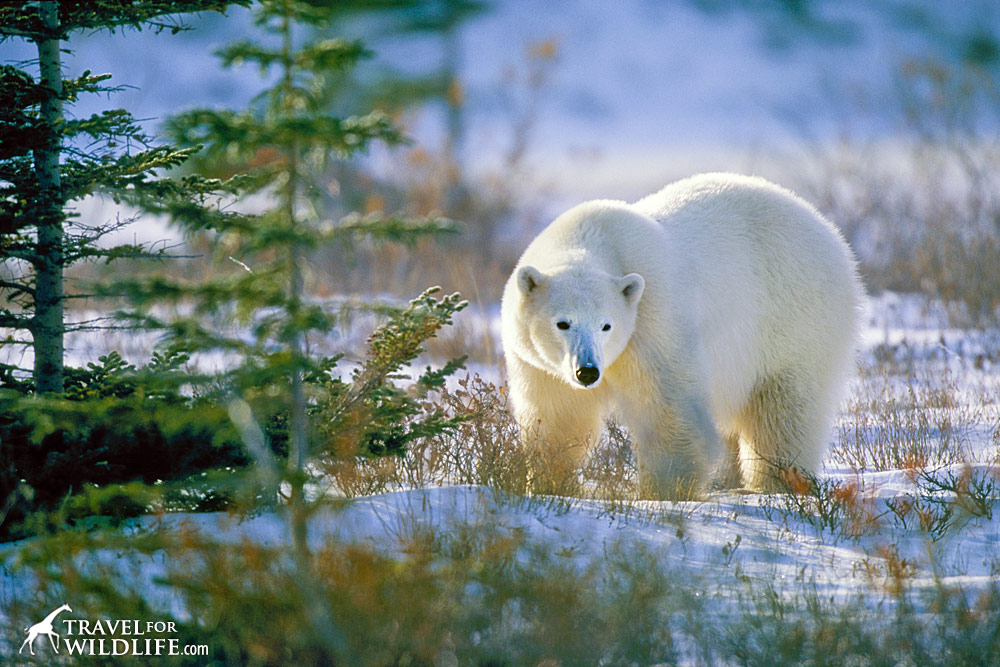 Join a Tundra Buggy day trip to find polar bears. This 8-hours tour includes lunch and light refreshments. These buggy tours take you around Churchill Wildlife Management Area where there will be plenty of opportunites to see polar bears and other wildlife like arctic foxes, arctic hares, caribou, and and a variety of arctic birds.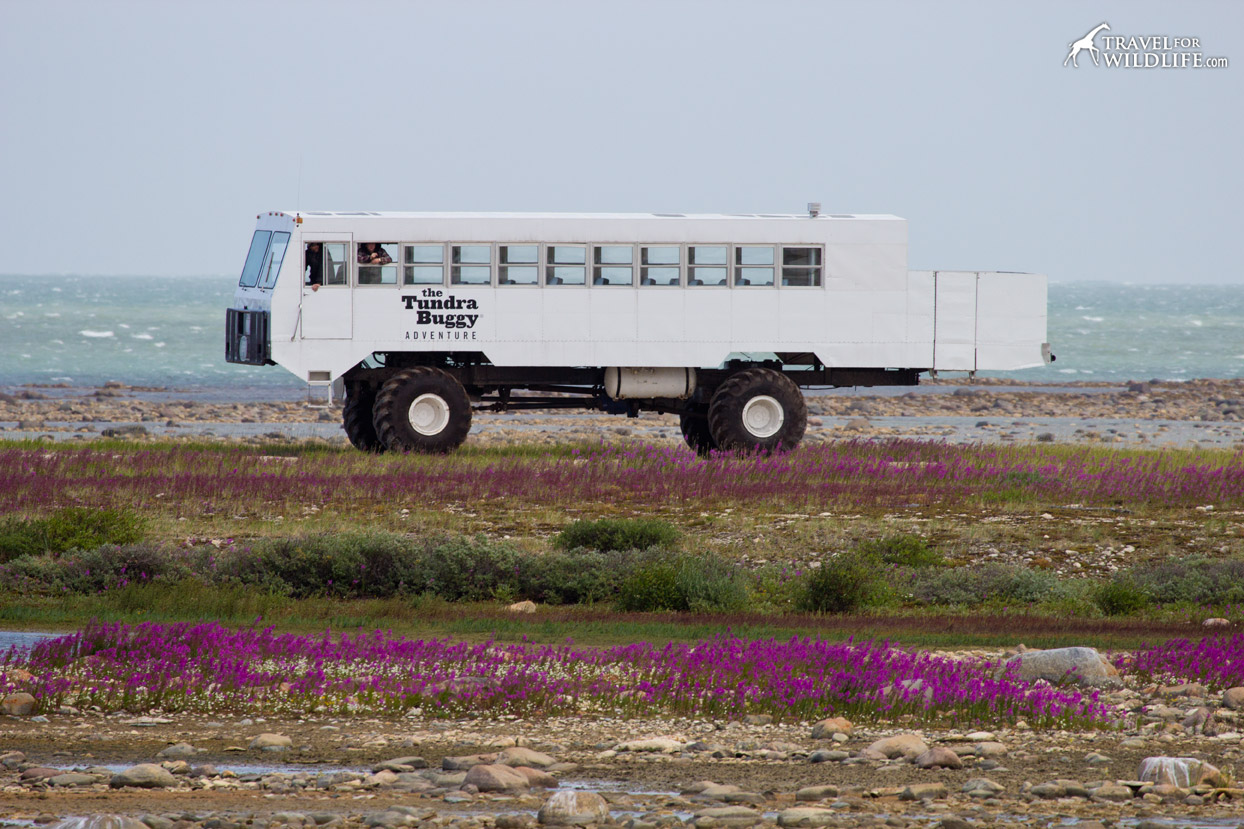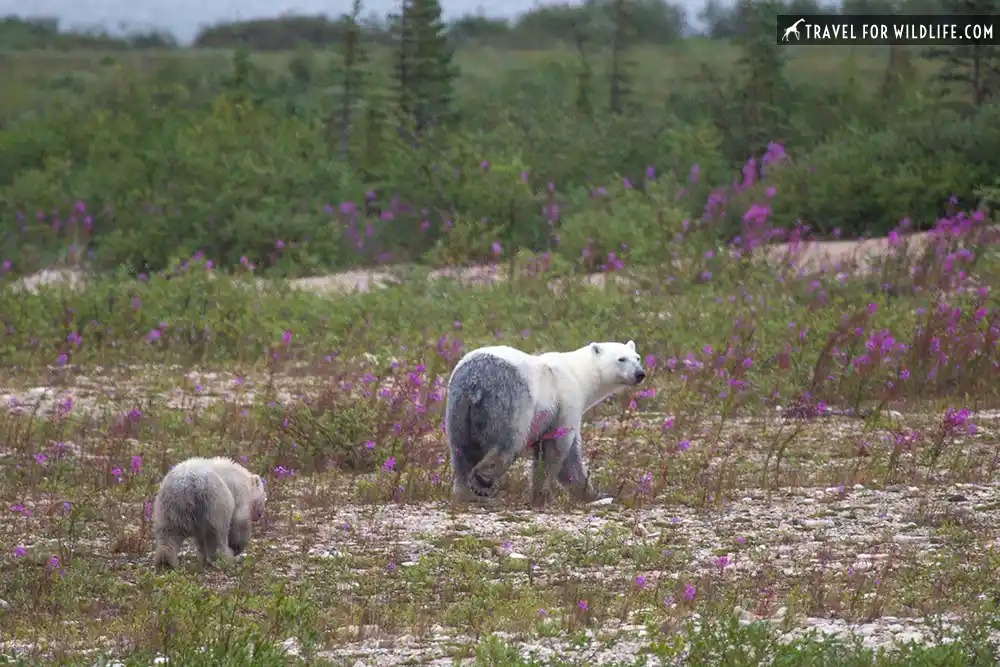 October and November are the prime times to see polar bears in Churchill as they all congregate on the shore before they head out onto the ice in the Hudson Bay. Frontiers North offers a 5-night polar viewing tour that will take you out a few days on the Tundra Buggy to view majestic polar bears safely. It also includes a day of dog-sledding and a visit to the Itsanitaq Museum (see below).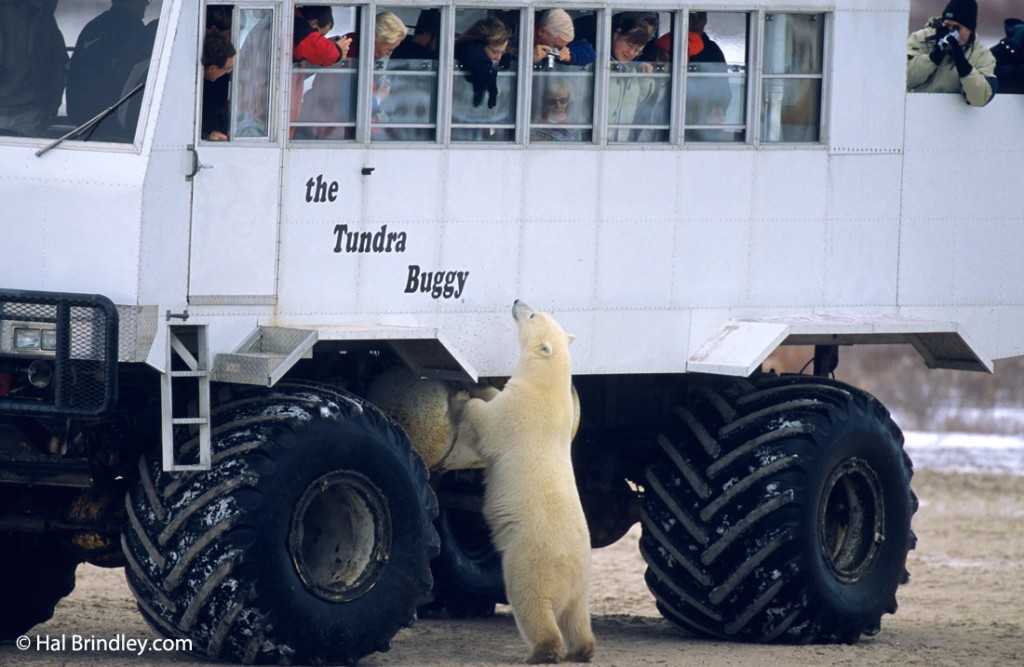 For a lodge-based polar bear experience, Churchill Wild has a couple of wilderness lodges where they offer walking polar bear tours. You need to take a short plane ride from Churchill (which is great for spotting polar bears from the air) to get to either Nanuk Lodge or Seal River Heritage Lodge. These aren't actually in Churchill but fairly close by. Nanuk is on the other side of Wapusk National Park while Seal River Heritage lodge is out west. We visited Nanuk in the summer where the two photos below were taken.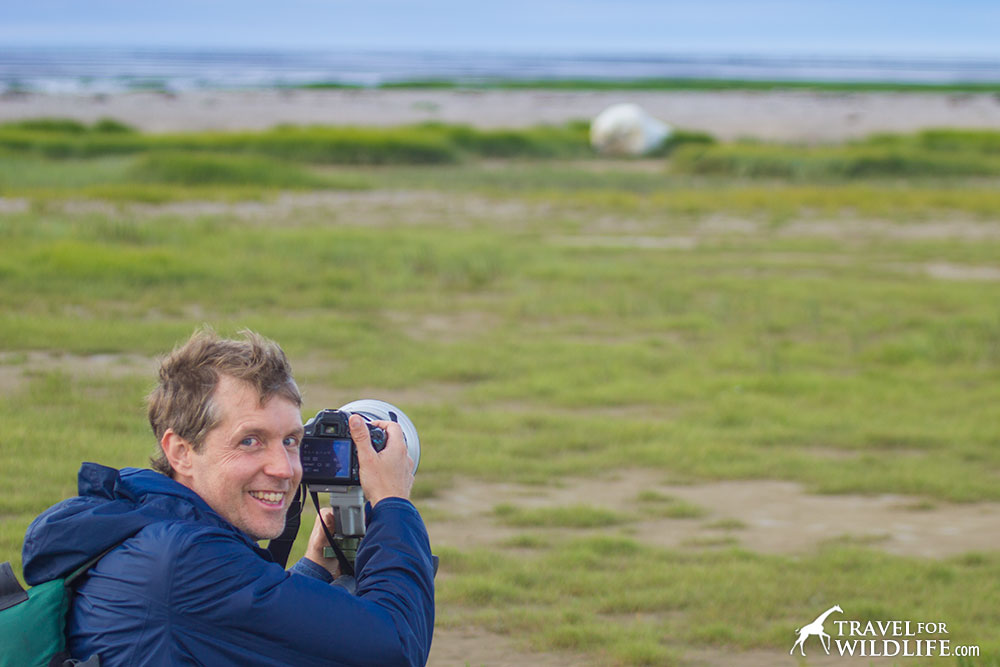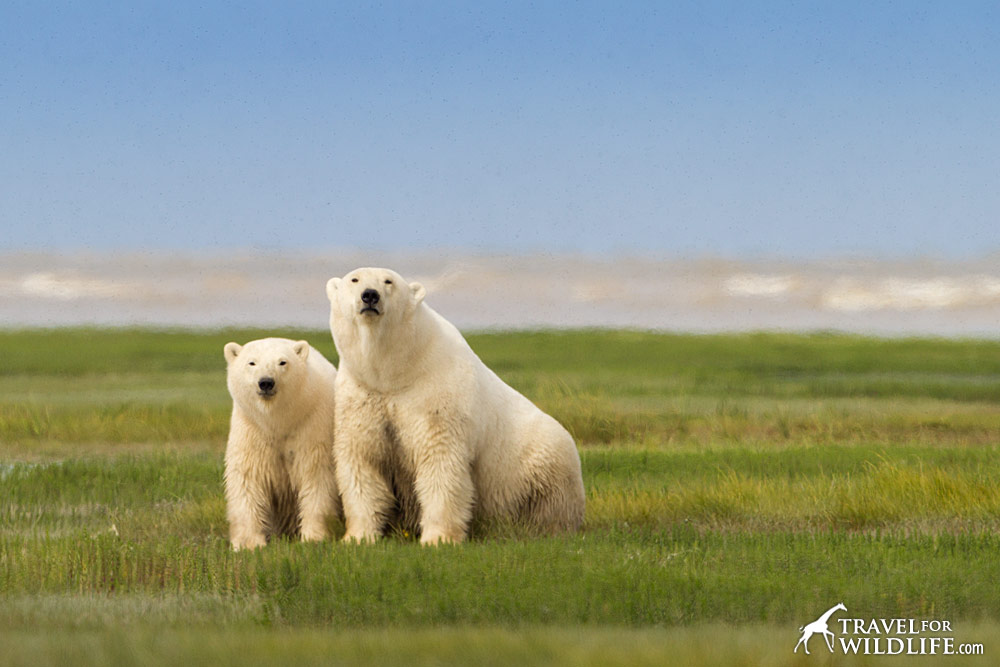 Nanuk Operations has a 7-day birding tour with a local Manitoban birding expert. The beautiful landscapes and the chance of seeing other amazing wildlife makes this a great tour to get to know Churchill's wild inhabitants.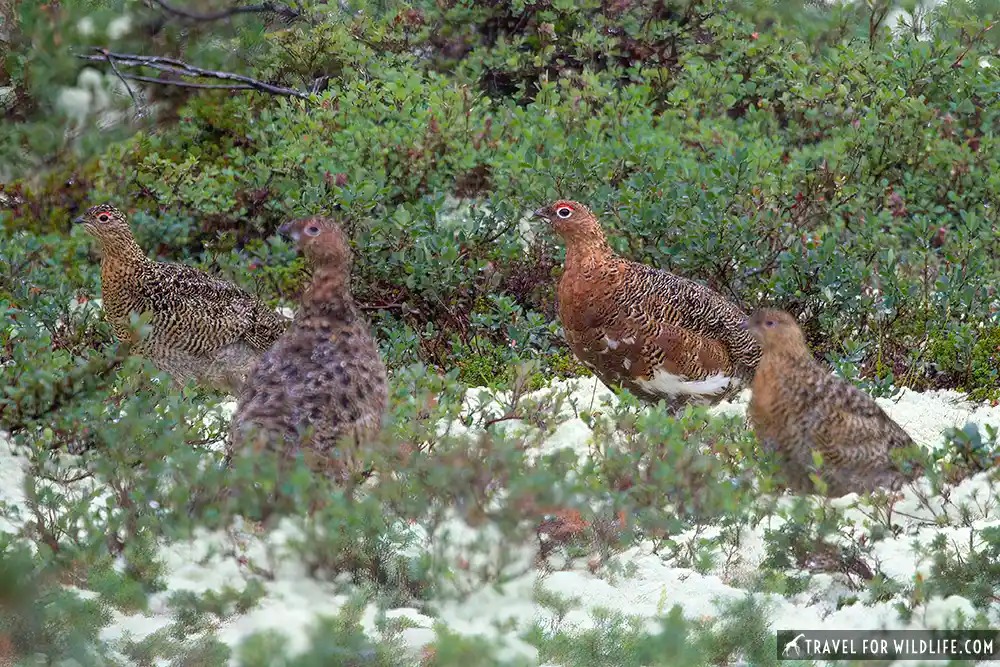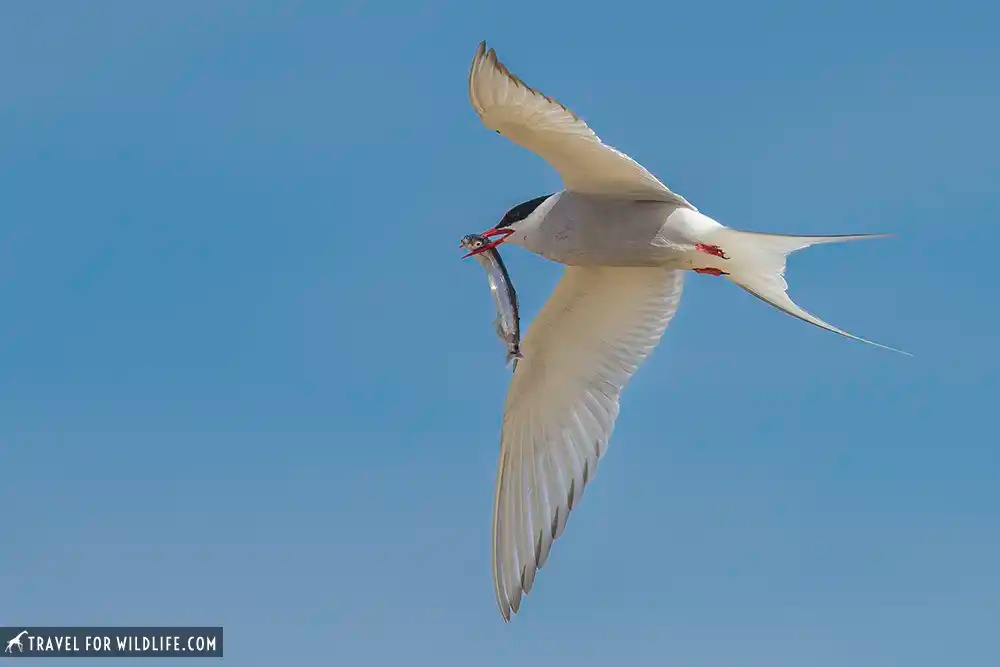 The Churchill Northern Studies Center also has a birding tour of Churchill that runs in June. This 6-day birding tour is one of the Center's learning vacations. The small group goes on daily outings to explore and learn about the diverse habitats in the area (tundra, boreal forest, freshwater systems, and the coastal marine environment). Participants stay at the center with its state-of-the-art facilities.
At the center you can watch for birds on the outdoor viewing platform, and at night you can watch the sky from the indoor Aurora dome (hopefully the aurora borealis will make an appearance!). Your participation will contribute to research at the center by helping to fund it.
Birds commonly seen on the tour in Churchill: white-crowned sparrow, Pacific loon, red-necked phalarope, Lapland longspur, willow ptarmigan, Arctic tern, common eider, Hudsonian godwit, Bonaparte's gull, Ross' goose, long-tailed duck, whimbrel, and blackpoll warbler.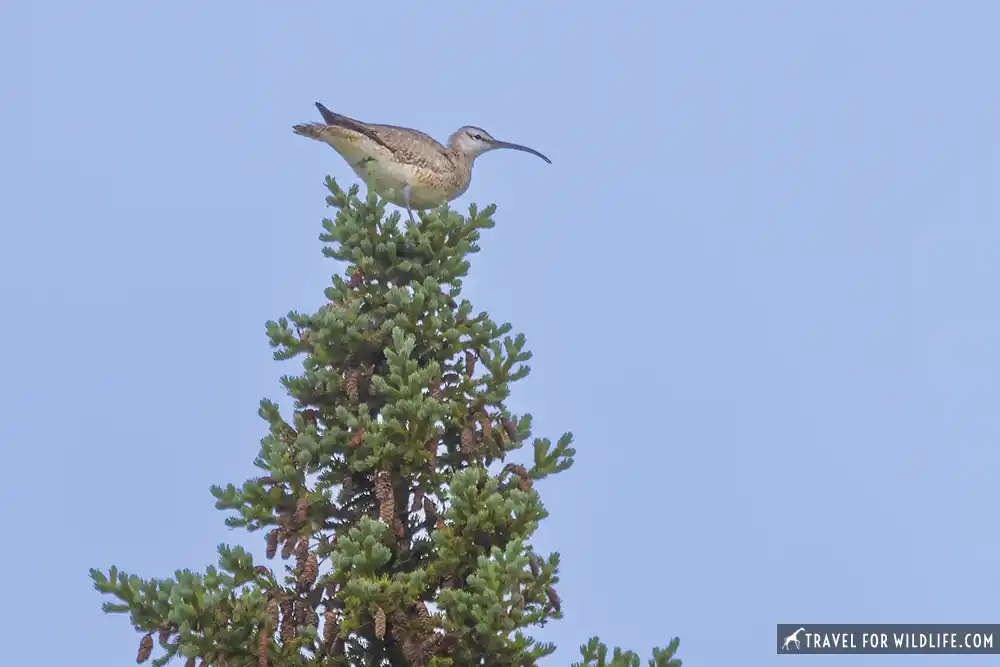 If you are very lucky you'll also see Northern hawk-owl, short-eared owls, or golden eagles.
Belugas breed in early spring and appear in the Churchill River estuary around early July. They will stay around Churchill through the summer to calve and feed on capelin and Lake Cisco fish. The best time to see belugas is from mid July until late August.
When you kayak with belugas in Churchill around the mouth of the Churchill River, you will be kayaking with small pods of belugas that will likely have a few calves with them. Adult belugas are white while calves are light grey so they are easy to identify.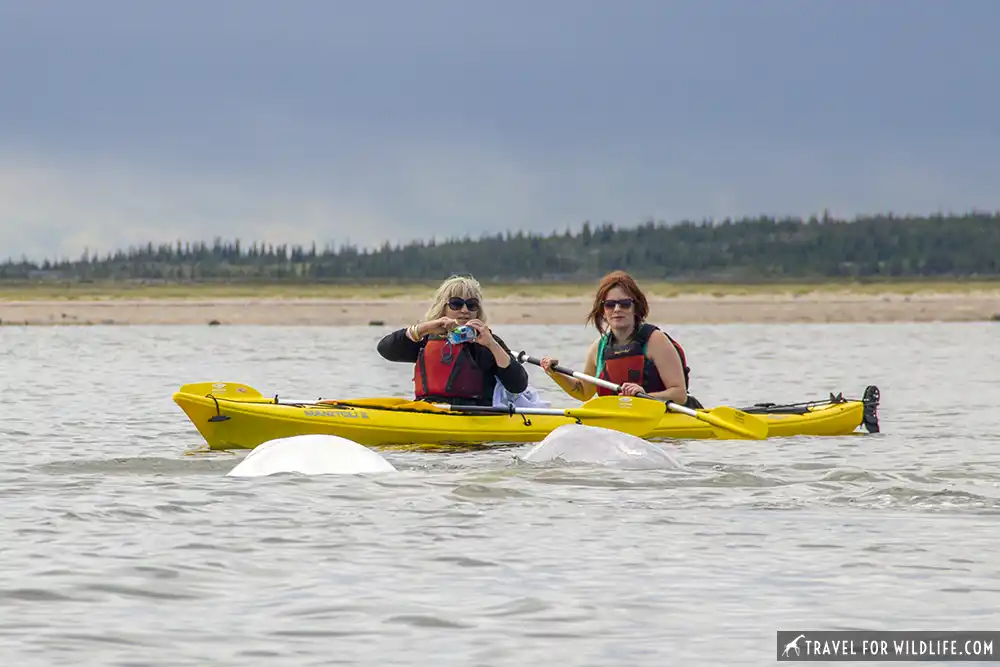 Beluga whales are very curious and they will come to your kayak to visit. They'll also bring their calves to look at you, which is just lovely. If there are a few of them you might be able to hear them 'sing'.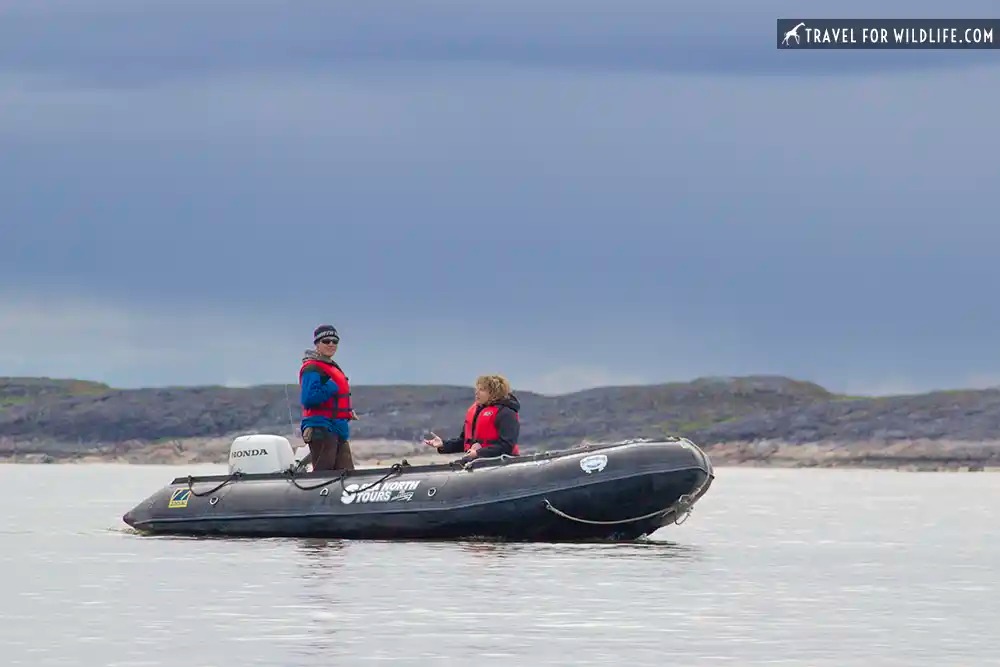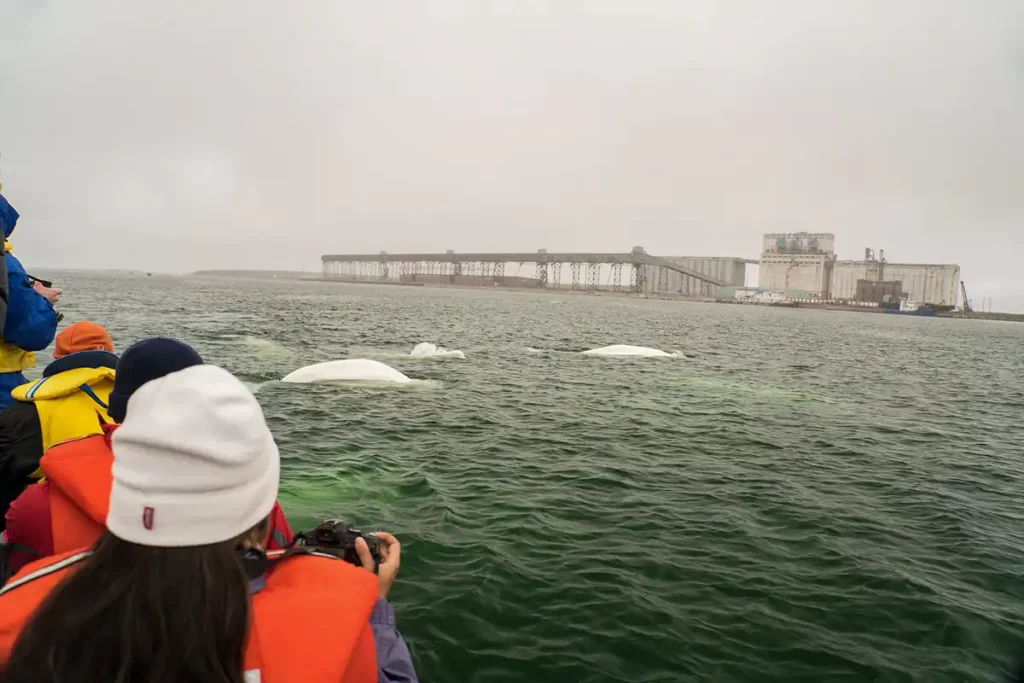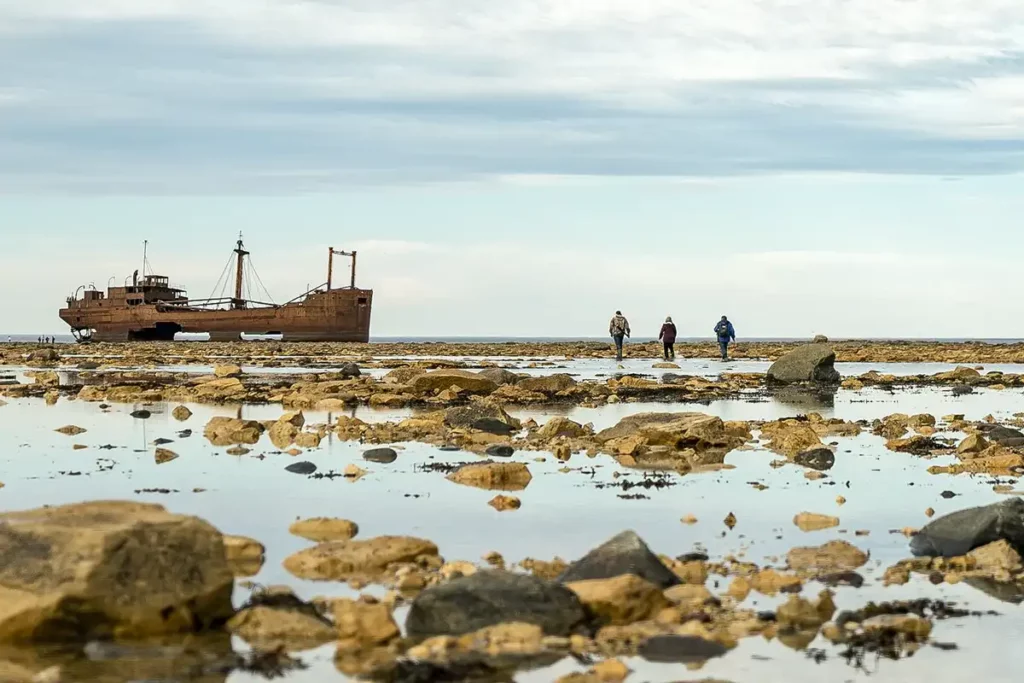 If you want to watch the northern lights in Churchill you have a few choices:
We spent a good couple of hours visiting the museum and it is a must when you visit Churchill. It is the perfect place to learn about aboriginal culture and the history of the indigenous peoples of the area.
The museum's gift shop is the perfect place to get Canadian Inuit art, art cards, postcards, northern books, and even some local wild berry preserves. Closes on Sundays and holidays.
SeaWalls Churchill was created to increase awareness of the issues oceans are facing and to inspire the community to protect them. A total of 18 wall murals now adorn Churchill with polar bears and belugas as the main subjects. The murals span 19 miles (30 km) along the shore of Hudson Bay.
Here's a map of where to find all the murals.
In a region where the landscape looks much the same and there are few natural landmarks, the Inuksuit were used to navigate. They might indicate a food source, a mark a travel route, or hunting grounds …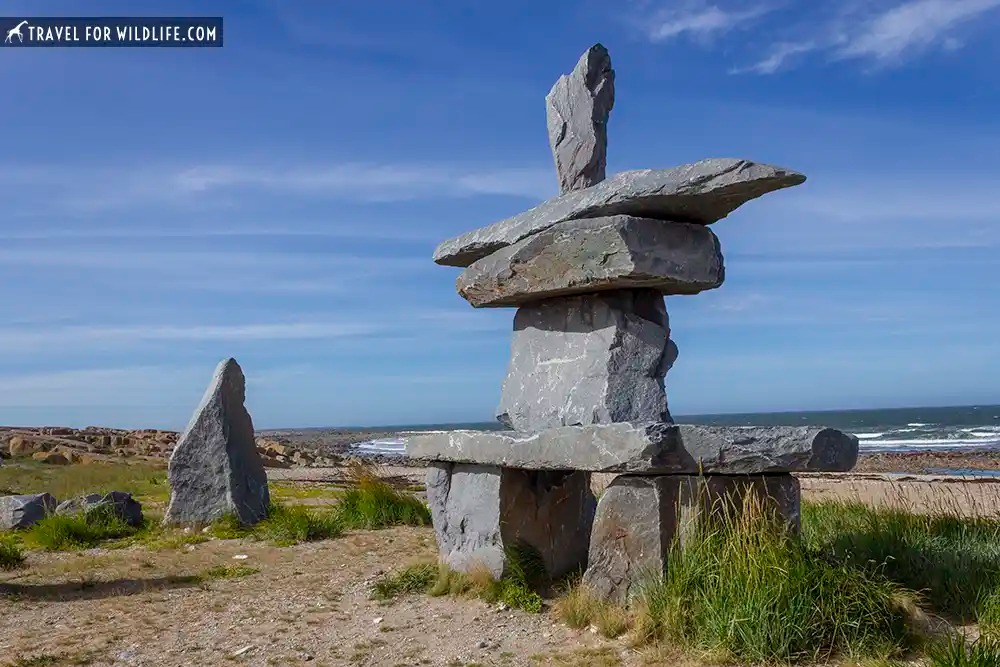 You can find the Inukshuk in Churchill behind the Town Complex, on the shore of Hudson Bay, overlooking the ocean. While you are here, search the shores of the Hudson Bay for signs of beluga whales!
Miss Piggy crashed in 1979 and there were no casualties.
If you rent a car to visit Miss Piggy, be aware that you might encounter polar bears so be vigilant at all times. When we visited Miss Piggy we couldn't get too close as when we were about to get out of the car we realized there was a polar bear sleeping next to it!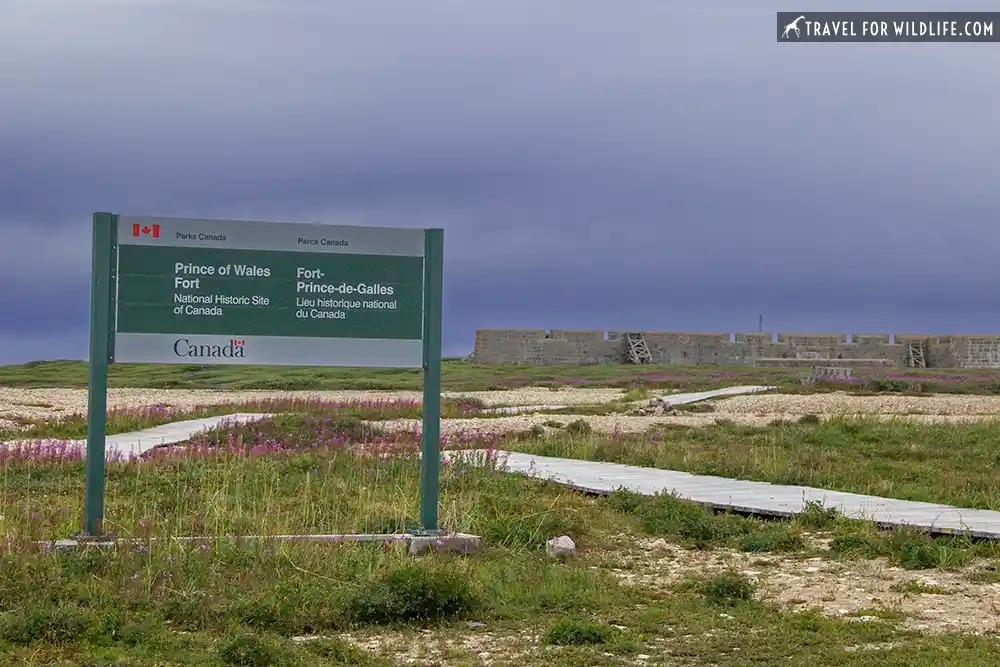 Originally called the Churchill River Post, it was built in 1717 on the west bank of the Churchill River by James Knight of the Hudson's Bay Company (HBC). In 1719 it was renamed Prince of Wales Fort. It was used to protect and control the HBC's interests in the fur trade. The fort is now managed by Parks Canada.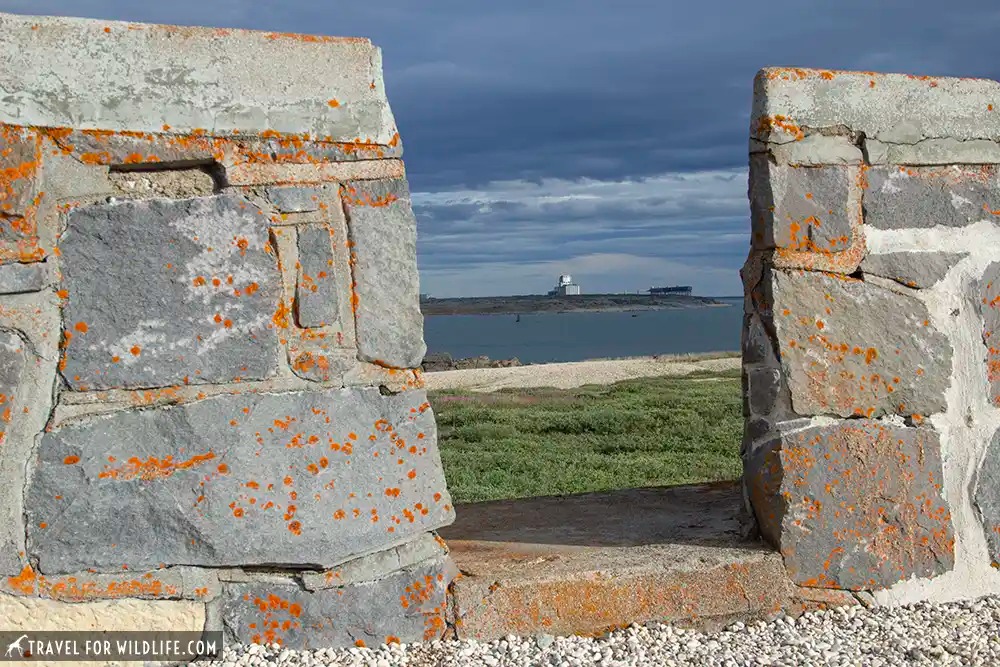 ---
Final thoughts
Churchill is not just about polar bears, there are so many fun things to do that you'll find yourself wishing you had more time!
---