Shiny, rubbery, white backs were surfacing all around us. Loud bursts of air spewed from the surface of the water, and smiling faces began to appear from the murky depths of the Churchill River.
Today was a special day for me. It was the first time I have ever seen Beluga Whales in the wild.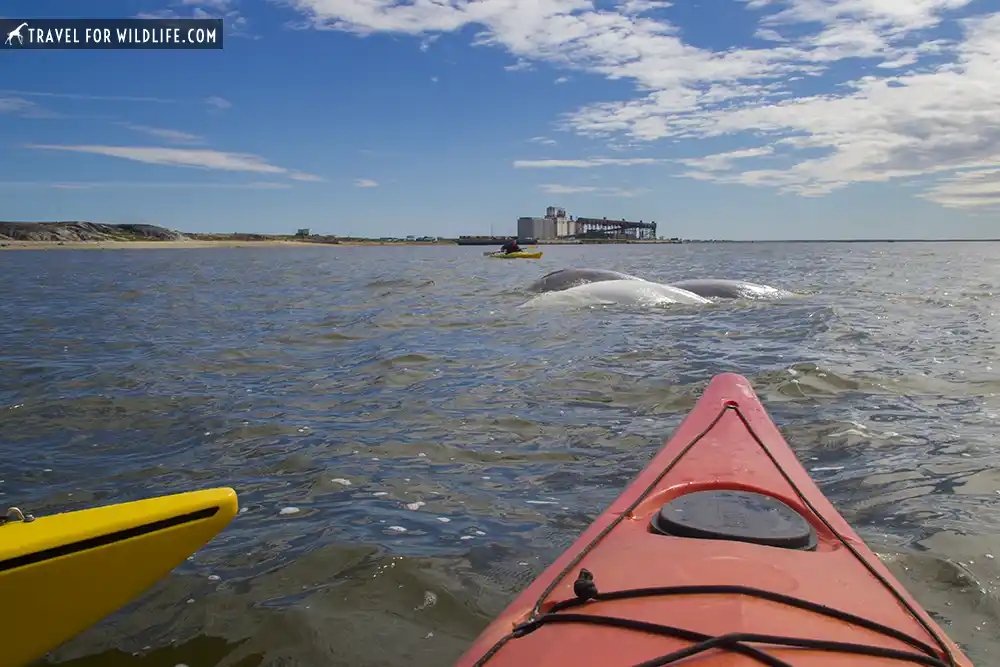 Our entire American Safari began as a dream of visiting with these amazing animals in Churchill, Manitoba. Today we had the opportunity to take a kayaking tour with Sea North Tours, and our dreams were fulfilled. I had one incredible close encounter with a very friendly and curious whale.
I was filming with a GoPro camera on my head when two whales began to approach. I grabbed it and held it in the dark water. Suddenly, one bobbed up right under my camera and began to explore it with his lips and melon. His soft rubbery skin rubbed against my fingers as he gently nuzzled my hand and camera. It reminded me of the way my cat rubs his head affectionately against my arm.
It's hard not to imagine that these individuals are smiling at you with their expressive mouths and intelligent eyes. The two curious whales circled and blew through their blow holes and rubbed their melons on my hand for about a minute before making their way toward the mouth of the river.
I could hardly wipe the smile off my face.
Many thanks to Travel Manitoba for the awesome experience.
Did you enjoy this video? Don't miss out the polar bear swimming on the Hudson Bay video.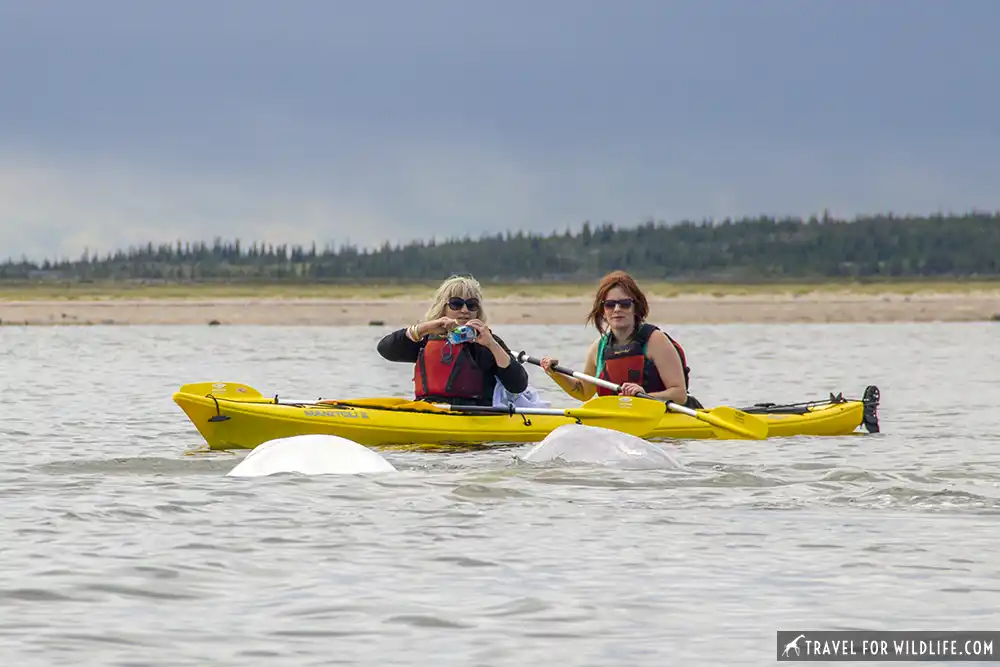 Disclaimer: Though this tour was provided for us by Travel Manitoba, the opinions expressed herein are entirely our own.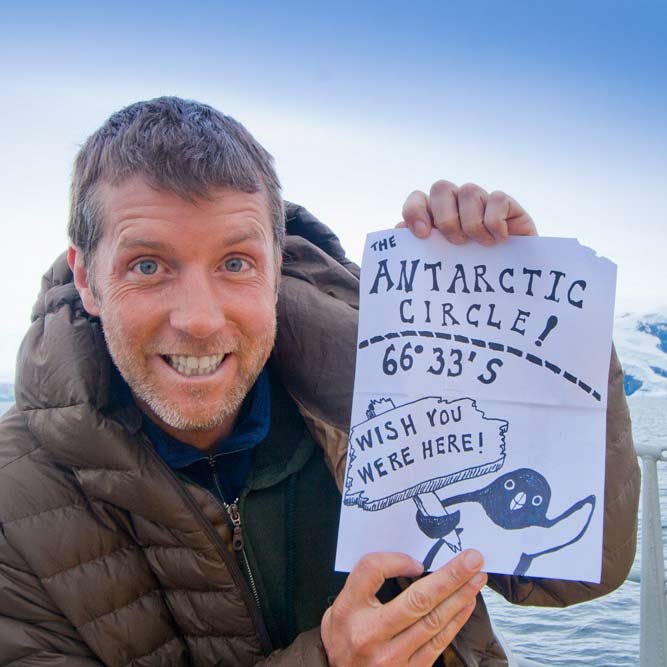 Hal Brindley
Brindley is an American conservation biologist, wildlife photographer, filmmaker, writer, and illustrator living in Asheville, NC. He studied black-footed cats in Namibia for his master's research, has traveled to all seven continents, and loves native plant gardening. See more of his work at Travel for Wildlife, Truly Wild, Our Wild Yard, & Naturalist Studio.