It's surprisingly easy to take a photo of a polar bear. Just travel to Churchill, Manitoba in Canada during late October or early November.
Most people who are interested in wildlife travel have fantasized about visiting these photogenic creatures in Churchill. It is has become a well-established adventure destination. And of course, if you do spend the substantial amount of money required to get there, you'll want to take some great photos.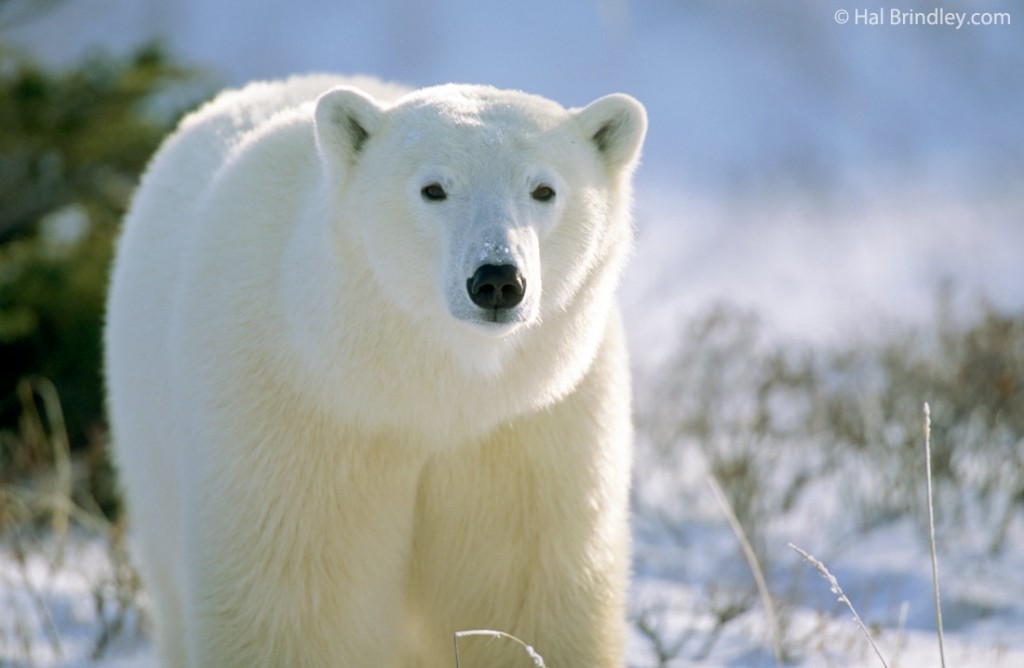 Most everybody who travels to Churchill takes a polar bear tour in a giant customized bus with either Tundra Buggy or Great White Bear, and it is a great way to see lots of bears. However, you will also end up getting the same photos as everyone else, looking downward at bears from high above them.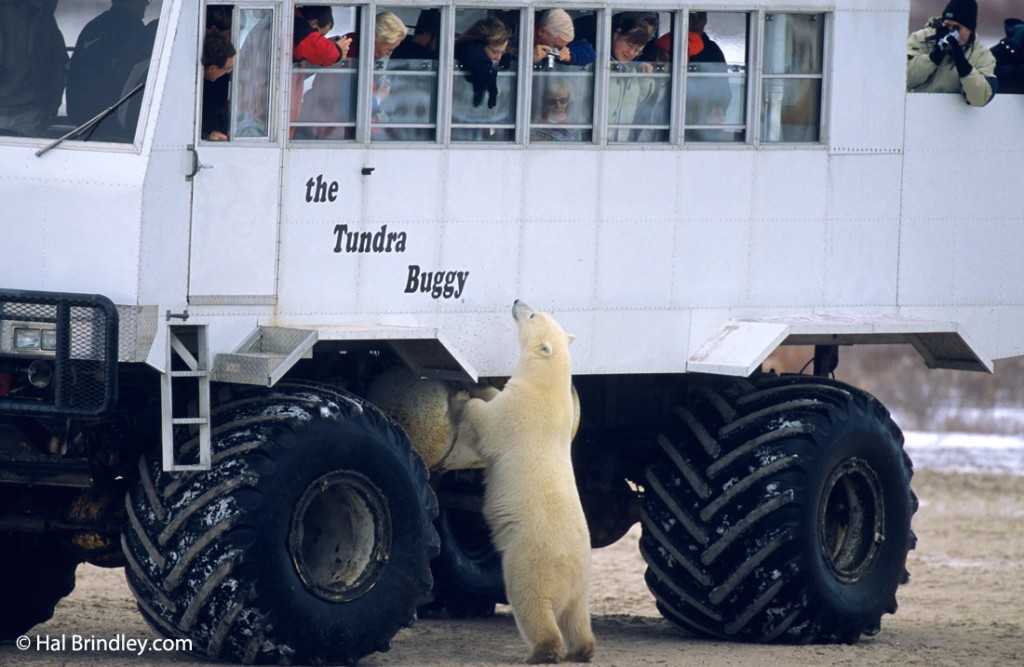 From a tundra bus, it can be challenging to get the horizon into a bear photo and even harder to get the eye-level perspective that creates a gripping portrait.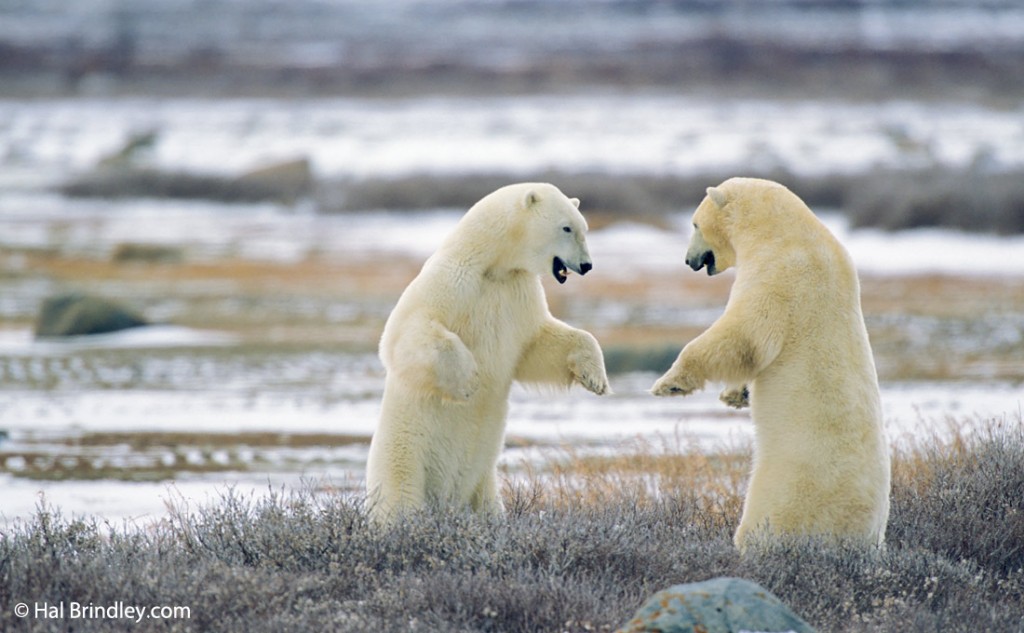 The trick is to get down to their level and the only way to do that is in a rental vehicle.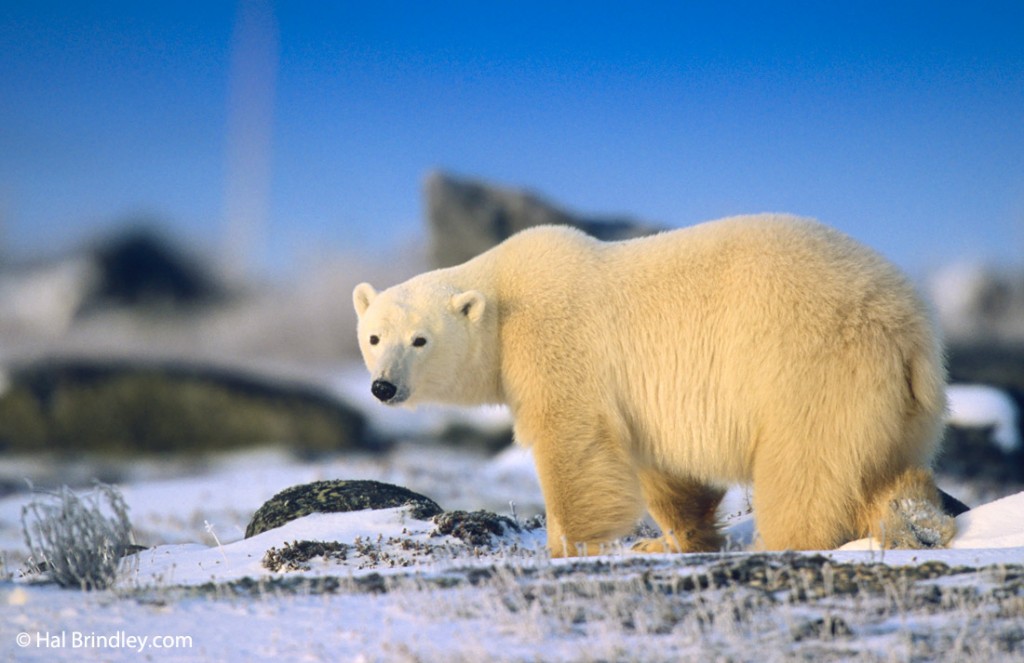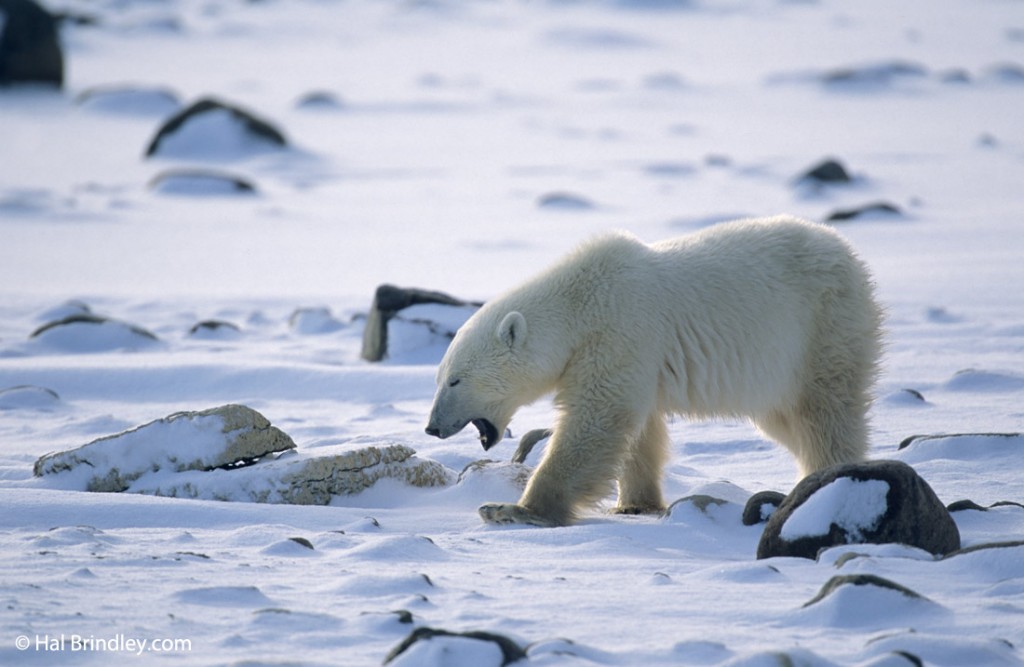 During my week in Churchill I spent three days with a rented pickup truck from Tamarack Rentals and had some amazing sightings including bears, red foxes of multiple color forms, arctic foxes, ptarmigan and snowy owls.
There aren't many roads to choose from, just head out along the Hudson Bay and keep your eyes peeled. The roads don't travel very far. In fact there is no way to drive to the town of Churchill from the rest of Canada; you must arrive by plane or train (or boat if the bay isn't frozen). For more info about getting there, read our article How To Get To Churchill (The Cheapest and Fastest Way).
There are lots of things to do in Churchill, so after you get your bear photos, go and explore town!

Shoot with long lenses if you have them. It is not safe for you (or the bear) to get too close. If you care about bear conservation, then make your best effort to give them their space and avoid changing their behavior in any way. Bring a small bean bag and place it on your car window sill to stabilize your camera. If you're not having luck finding bears you can always try cruising by the dump.
[Author's Note: since originally writing this story, the dump has been moved to an indoor structure to prevent bears from scavenging in it. Good job Churchill!]
Watch closely as many animals are colored white for camouflage (arctic foxes, willow ptarmigan and snowy owls). Sit with foxes for a while and you may witness them hunting for voles!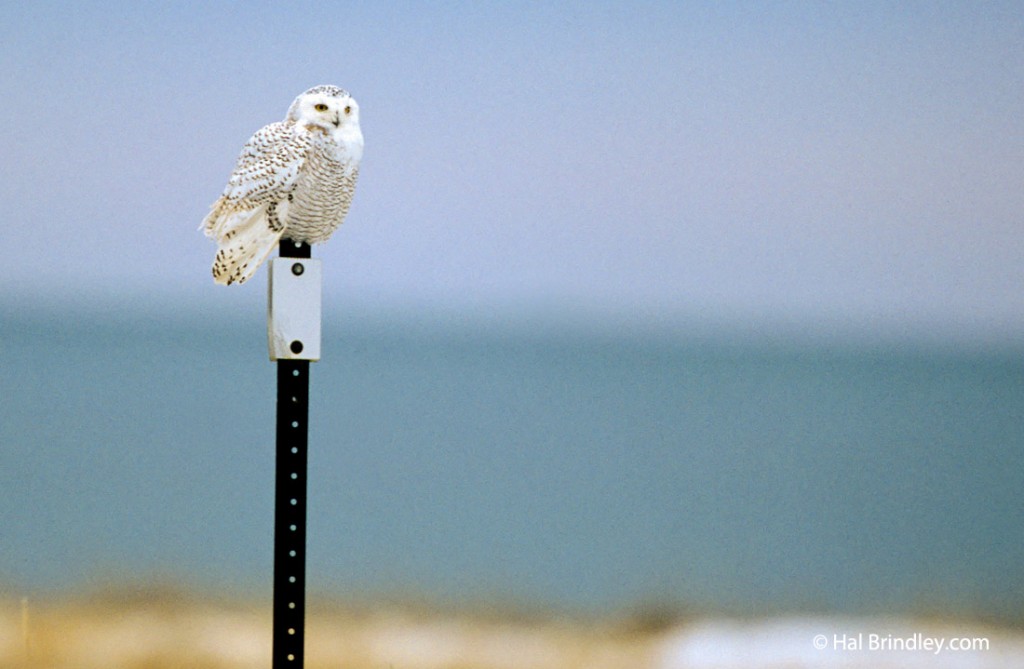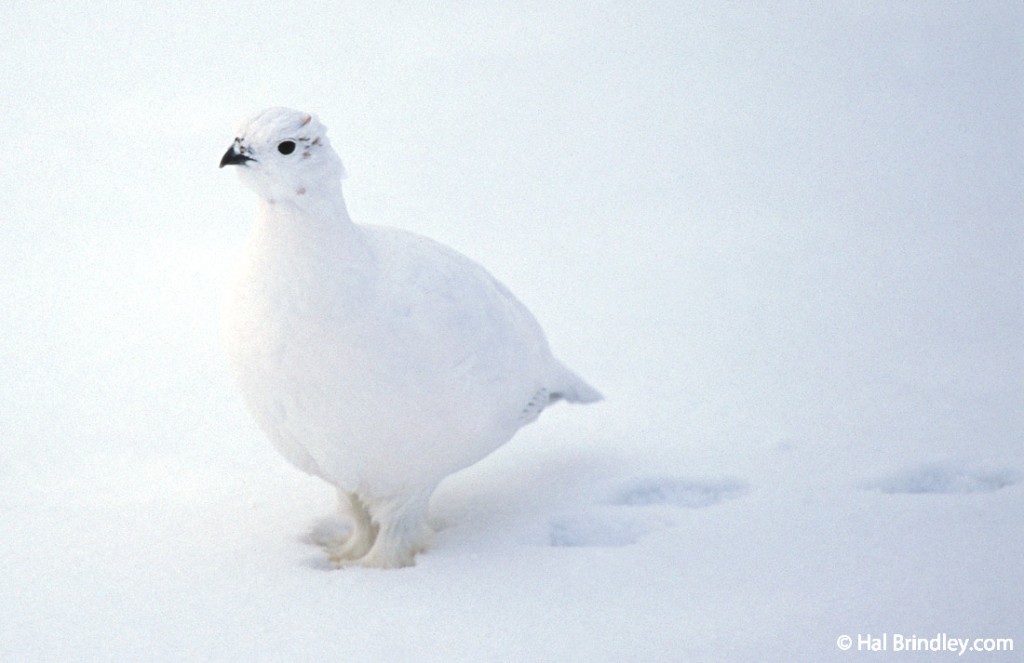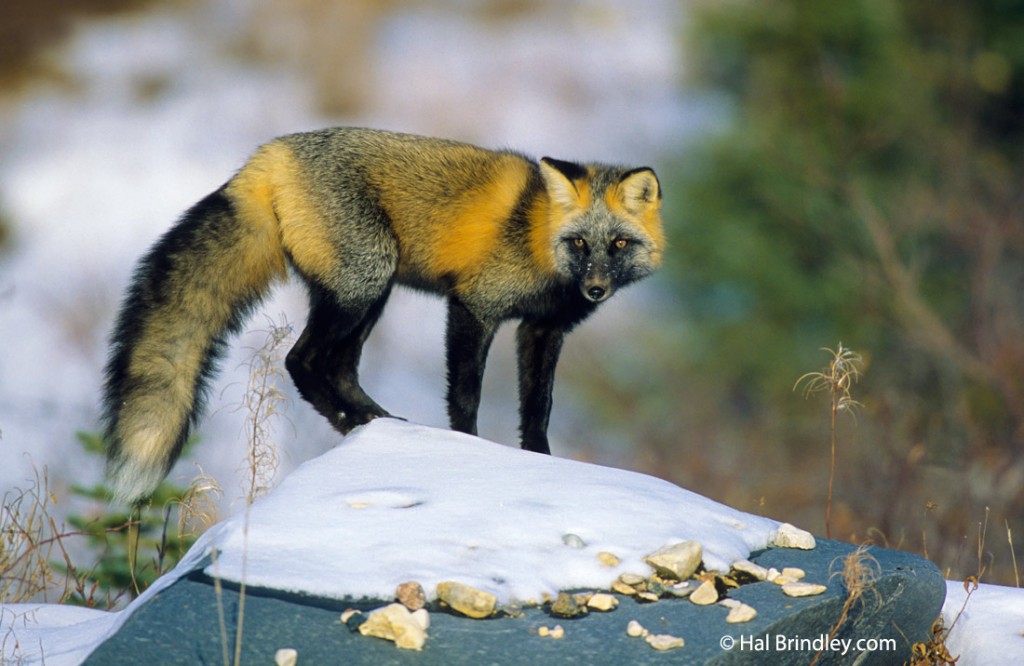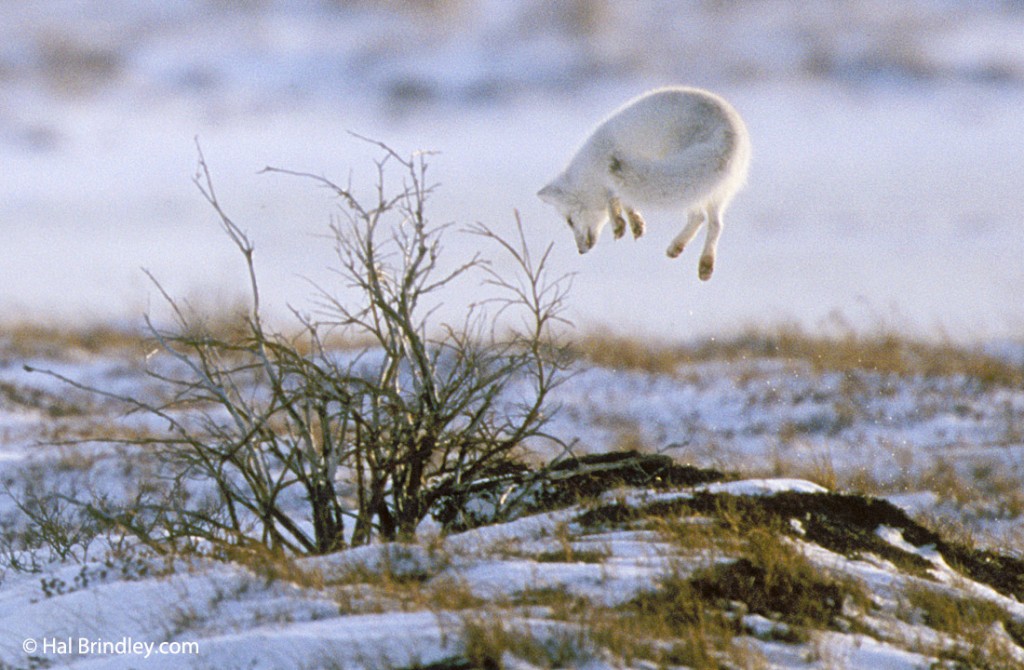 Here are a few tips about what to avoid when photographing polar bears from a vehicle.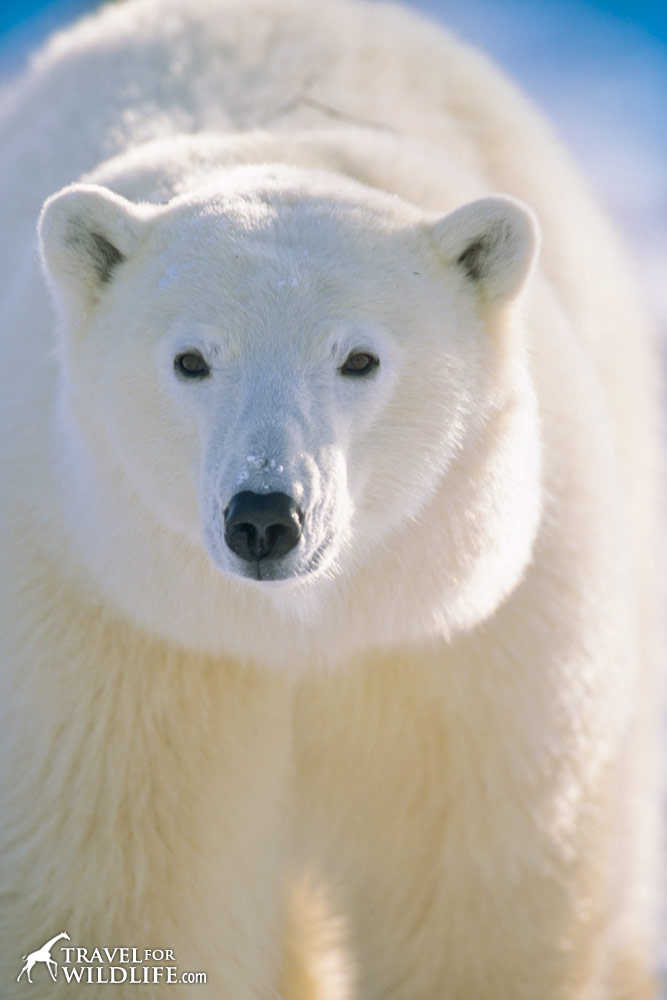 What Not To Do When Photographing Polar Bears from a Vehicle:
DON'T drive too close to a bear, chase it, or block its path with your vehicle. Respect the bear's space and don't change its behavior. It has to conserve its energy.
DON'T ever try to lure a bear with food. When bears begin to associate people with food they become dangerous. This will end up getting the bear killed.
DON'T get out of your car around bears. They are extremely dangerous. Yes it's your own fault if you get yourself killed, but such actions will likely end up getting the bear killed as well for being a "problem animal." Don't be a problem human. Stay in your car.
DON'T visit Brian Ladoon's sled dog camp where he actually charges people to enter a property where he FEEDS BEARS under the guise of trying to protect his dogs. He is exploiting bears by changing their natural behaviors, endangering his dogs, and charging uneducated tourists for his own gain. Do not support this practice. You will see plenty of bears without stooping to that level.
DON'T leave the road. The tundra is a fragile ecosystem and takes a long time to recover from disturbances from vehicles.
Get your dream polar bear portrait by getting down to their level. If done responsibly, renting a vehicle allows you to share the magic of seeing polar bears in the wild and to promote their conservation without harming them!
For more info about renting a truck from Tamarack Rentals you can visit their website at www.tamarackrentals.ca or phone them at 204-675-2192.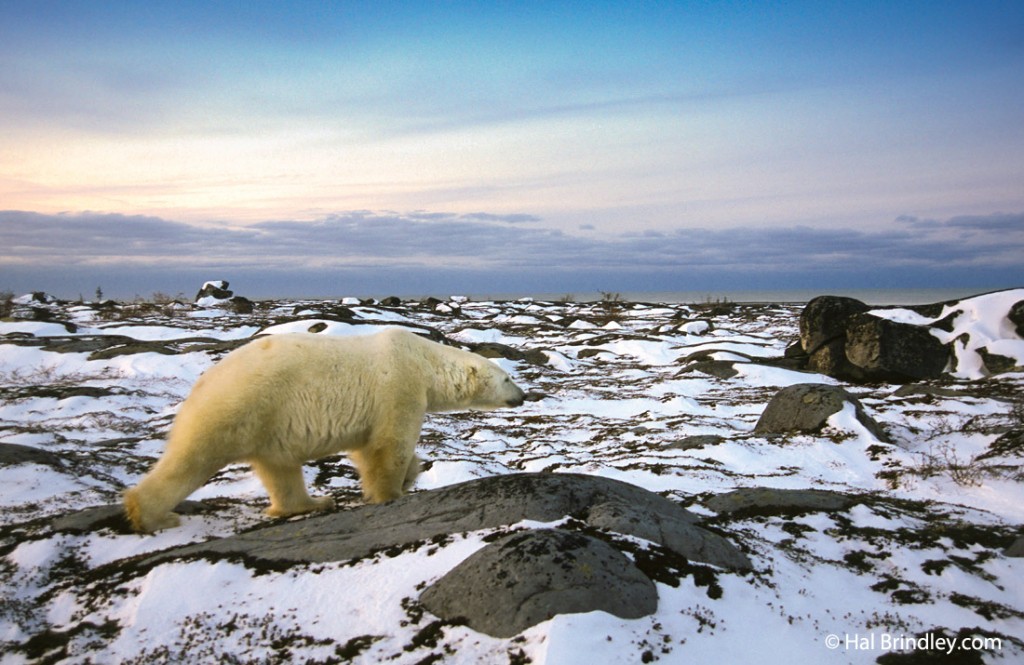 If you enjoyed our article you may also like: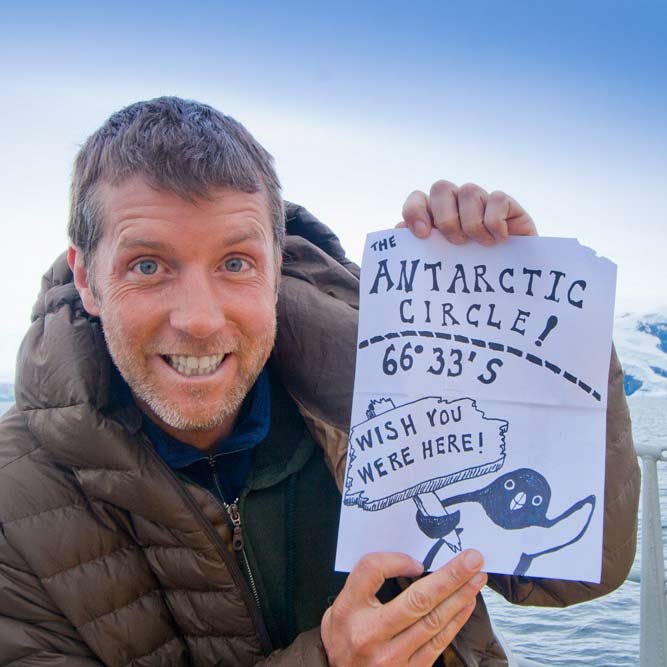 Hal Brindley
Brindley is an American conservation biologist, wildlife photographer, filmmaker, writer, and illustrator living in Asheville, NC. He studied black-footed cats in Namibia for his master's research, has traveled to all seven continents, and loves native plant gardening. See more of his work at Travel for Wildlife, Truly Wild, Our Wild Yard, & Naturalist Studio.