Seeing a wild polar bear is no easy task. Their home ranges are vast and virtually inaccessible. But there is one place in the world where a person can predictably view polar bears: Churchill Manitoba in October and November. Here, polar bears congregate along the shore of the Hudson Bay, waiting for it to freeze so they can return to the ice and hunt for seals. I love polar bears for their parodoxical nature.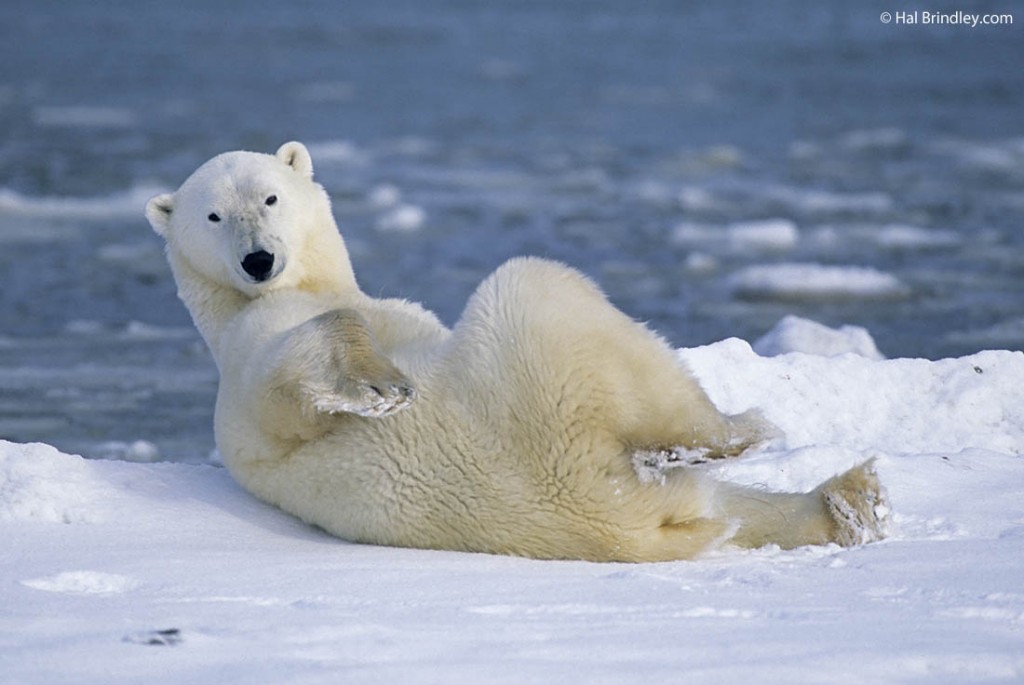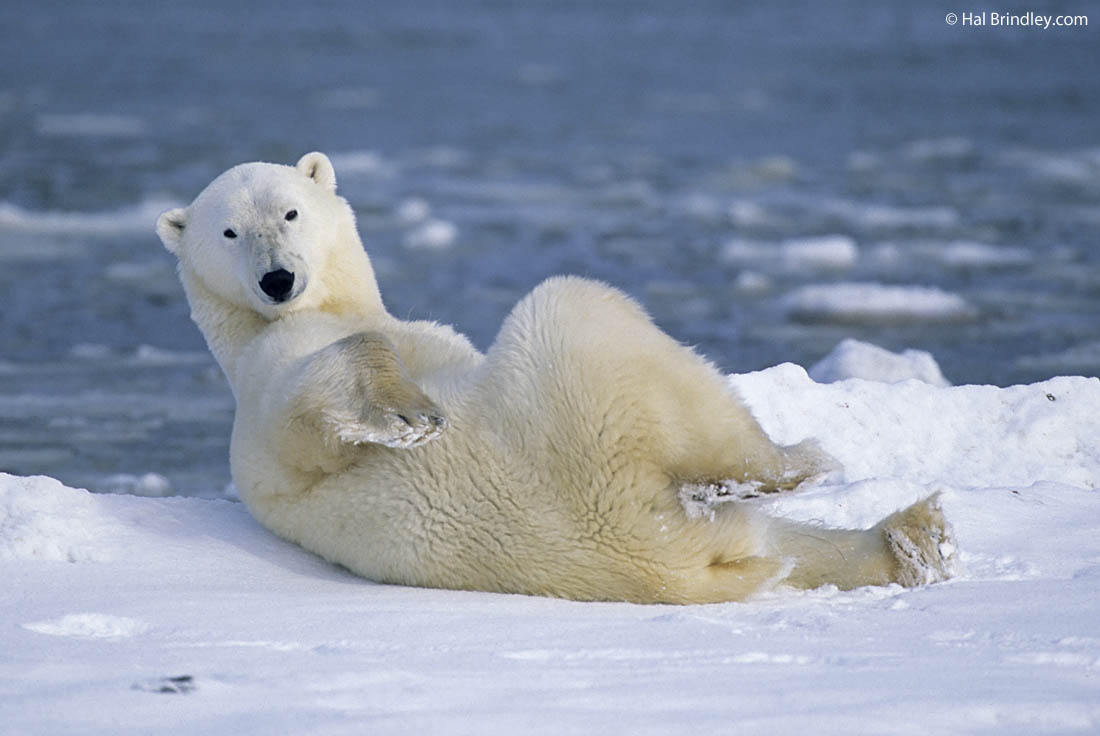 They are the world's largest land carnivores and are terrifyingly deadly predators. On the other hand, they are one of the world's most adorable and cuddly-looking creatures. Here a very adorable bear rolls on his back in the snow next to the Hudson Bay, just for the fun of it.
If you enjoyed our polar bear photo you may also like: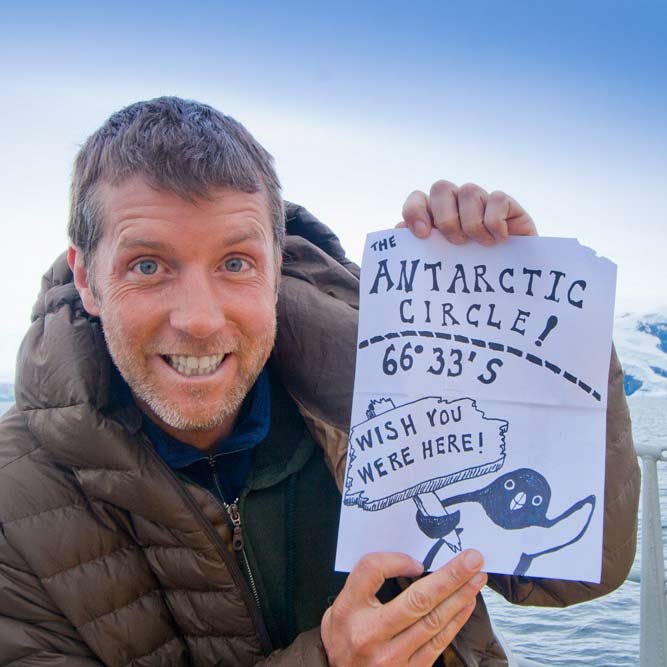 Hal Brindley
Brindley is an American conservation biologist, wildlife photographer, filmmaker, writer, and illustrator living in Asheville, NC. He studied black-footed cats in Namibia for his master's research, has traveled to all seven continents, and loves native plant gardening. See more of his work at Travel for Wildlife, Truly Wild, Our Wild Yard, & Naturalist Studio.