Each year, thousands of people migrate north to Churchill, Manitoba along Canada's Hudson Bay to watch beluga whales in the summer and polar bears in the fall, and nearly every one of them will pass through the city of Winnipeg on the way there.
But wildlife enthusiasts need not cringe in fear at the thought of spending a few nights in Manitoba's metropolis. In fact, there are quite a few activities in Winnipeg to occupy the nature lover and to get you psyched up for the magnificent animals you will surely encounter farther north.
Here are our top four summer activities in Winnipeg area. Plus a few longer field trips if you have some extra time to see more Manitoba wildlife.
1) The International Polar Bear Conservation Centre, Protecting Manitoba Wildlife
Located on the grounds of the Assiniboine Park Zoo, the International Polar Bear Conservation Centre is a brand new facility that hosts world class polar bear researchers as well as a rehab facility for orphaned polar bear cubs. Visitors can learn fascinating facts in the interpretive center and then have a blast playing in the new Polar Playground next to the Tundra Grill. We spent half an hour playing in there and we don't even have kids!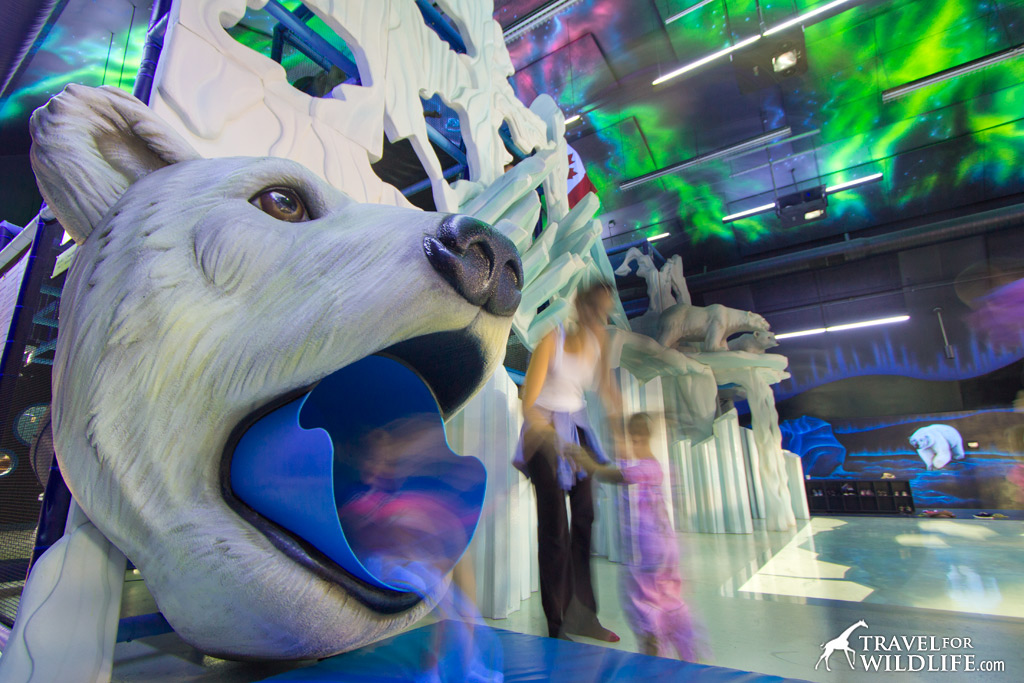 The Conservation Center is part of the Journey to Churchill exhibit completed in 2014. It is a vast exhibit featuring an assortment of tundra wildlife including polar bear habitats, ringed seal pools and an underwater tunnel beneath them both. Rescued polar bear cub orphans live in this new habitat. This is a good place to learn more about polar bears before heading north to see them in the wild. For more info visit the Assiniboine Park Zoo's IPBCC web page.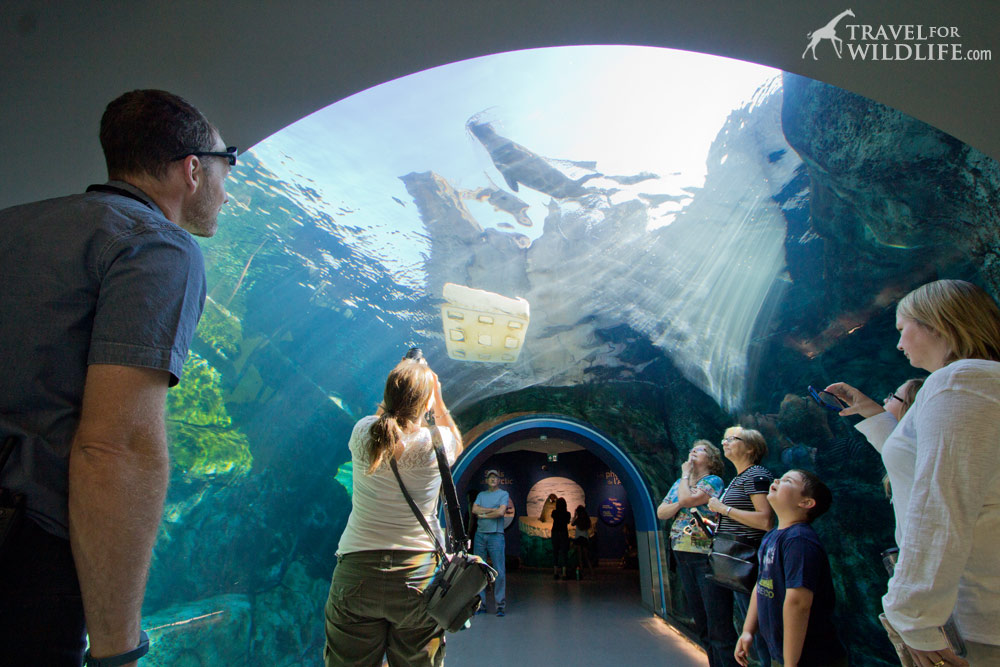 2) Fort Whyte Alive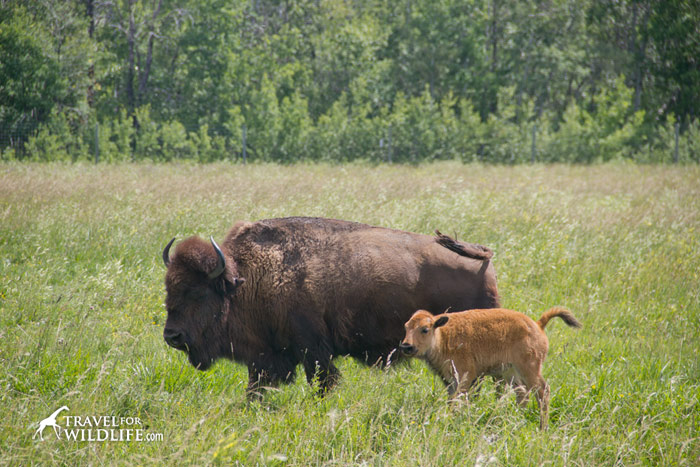 We went to Fort Whyte to visit their Bison herd but wound up thoroughly fascinated by their cultural and historical activities. We learned how to throw Atlatl's (a specialized spear-thrower). We sat in a tipi and learned about all the items that used to be made from Bison by the aboriginal peoples in the area. We paddled a huge canoe like the Voyageurs, and afterwards we ate bannock cooked on a stick over a camp fire and sipped rose hip tea. Our tour guide Cam was enthusiastic and knowledgeable and we had a super-fun day. We wrapped it all up by watching the black-tailed prairie dogs in their prairie dog town. Our tour included a sample from all the following programs: Bison Safari, Voyageur Canoe Experience, Canadian Prairie Past, & Bannock Bake & Wild Herbal Tea, and they were all excellent. For more information visit the Fort Whyte Alive website.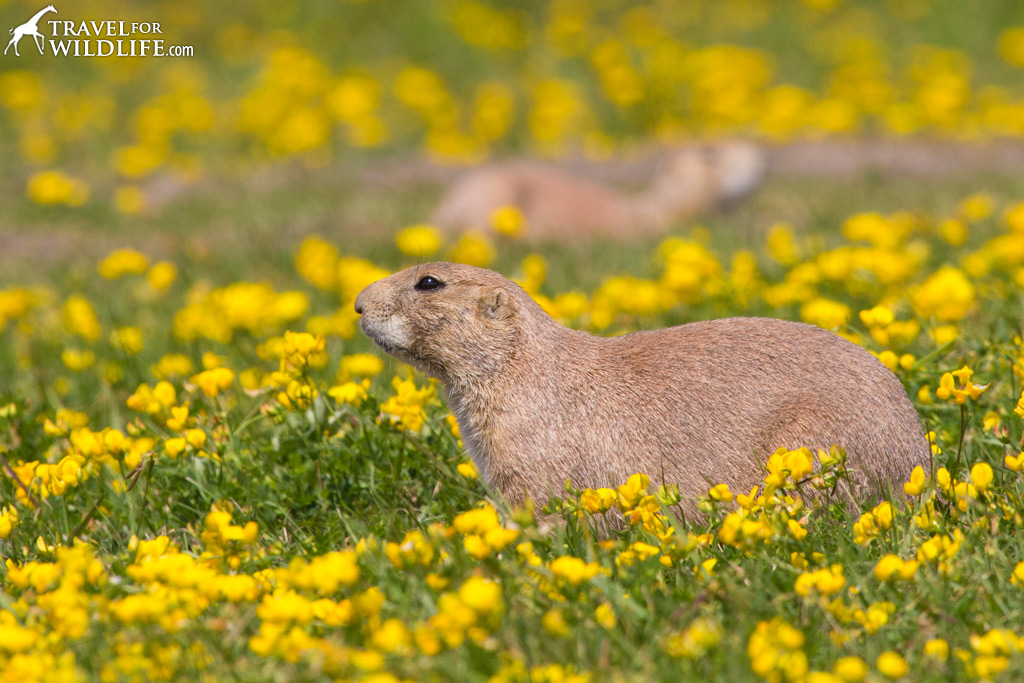 3) The Manitoba Museum
True, you won't see a live animals in the Manitoba Museum, but the natural history exhibits make up a large portion of their very impressive collection. This collection includes many dioramas, all made by Betsy Thorsteinson. What makes these dioramas special is that each one is a very careful representation of a real place in the province, with the Manitoba wildlife that used to roam this part of the world.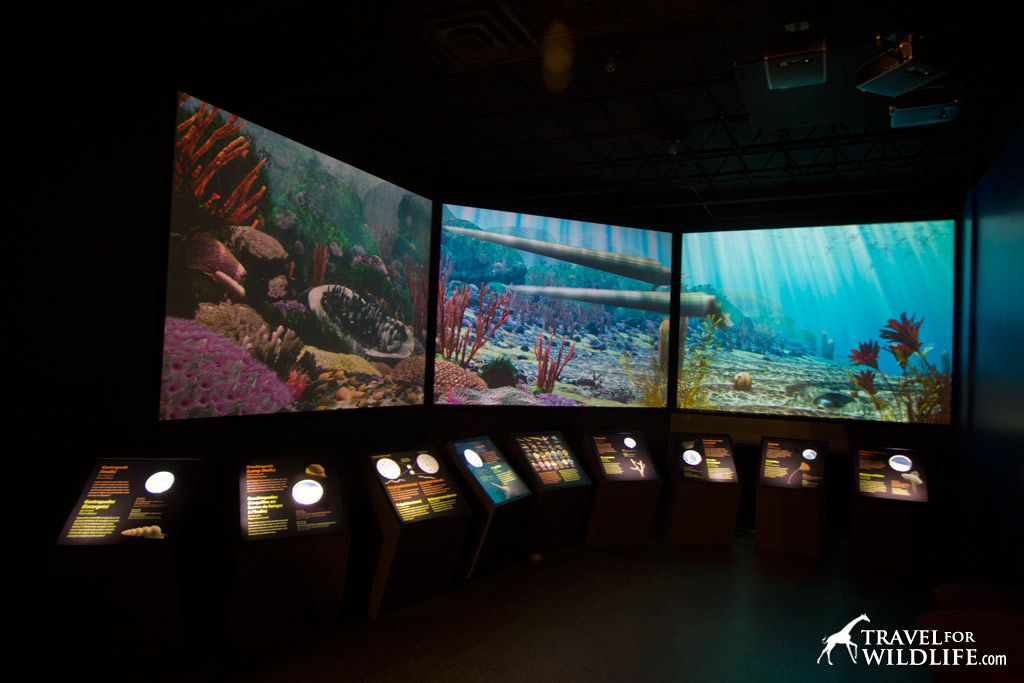 We took the Highlights Tour, which is a free tour given only during weekends, and we were astonished at how quickly the two hours passed. Our guide, Mr. Peak, knew so many cool and fascinating facts that we found ourselves enthralled at every turn, from the prehistoric wildlife of the area, through the aboriginal cultures, up to recent Winnipeg history. We mainly went to see the world's largest trilobite fossil, because Cristina is a big fan of trilobites. (I designed her engagement ring with a trilobite in it.)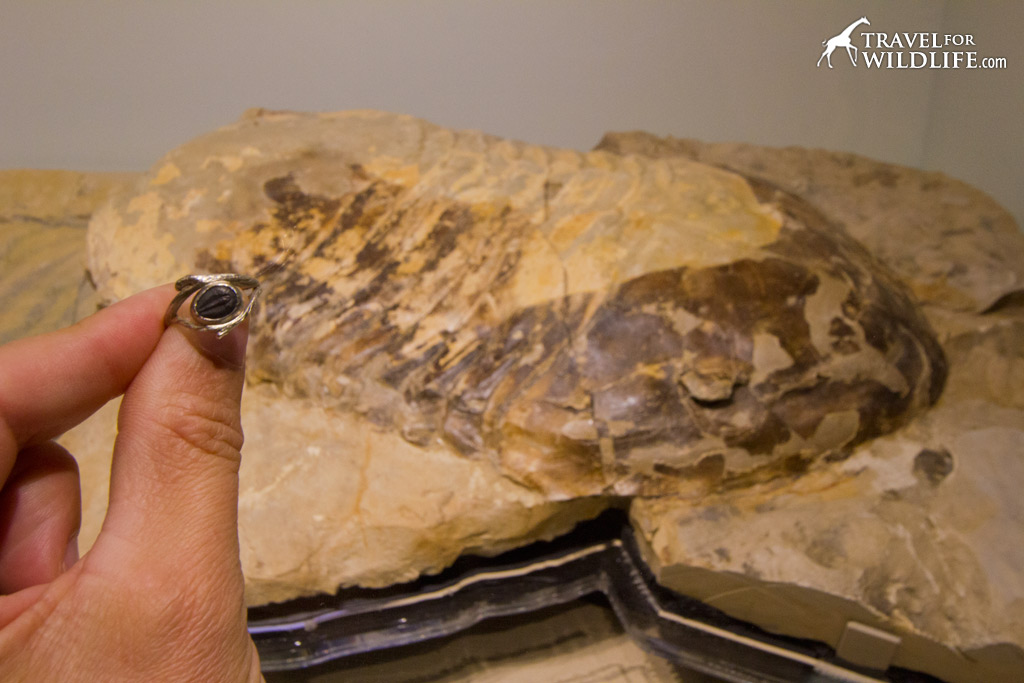 But we also found ourselves childishly thrilled to be standing aboard the perfect replica of the Nonsuch sailing ship. You will feel the adventure of the open seas surging through your veins.
4) Oak Hammock Marsh
Ready to get out and see some wild creatures? Then make the twenty-minute drive north of Winnipeg to Oak Hammock Marsh, one of Canada's most famous birding hotspots. There is an excellent interpretive center to help you understand what you'll be seeing before you head onto some of their thirty kilometers of trails. This is definitely one of our favorite activities in Winnipeg (or near Winnipeg).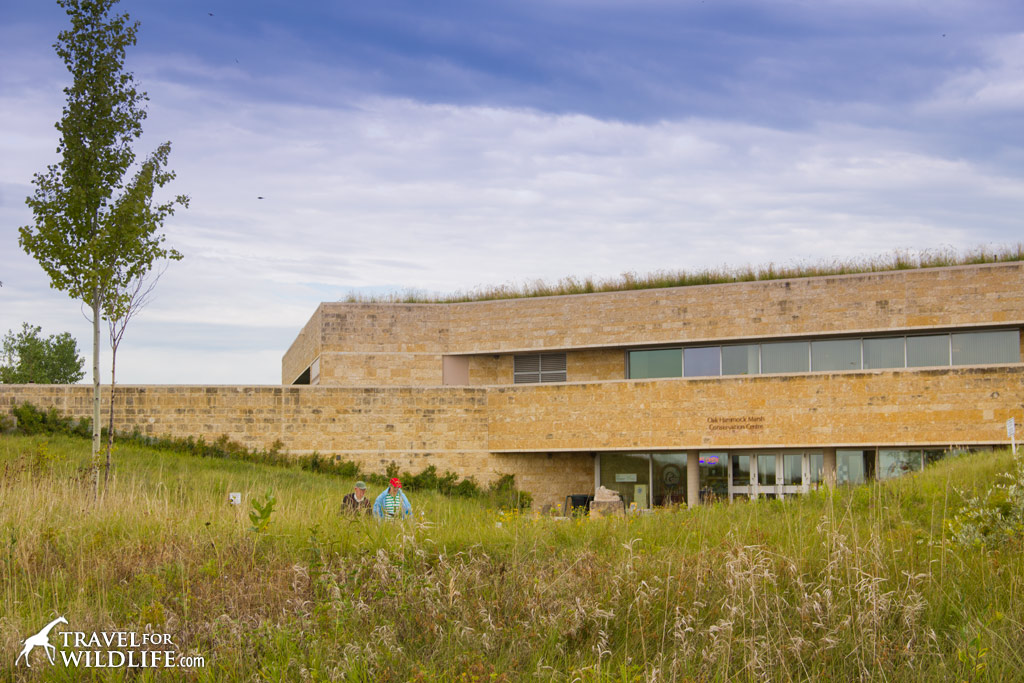 The highlight is to visit during waterfowl migration when incredible numbers of birds visit each day, as many as 400,000! Hardcore birders can spot up to 300 species on this wetland and prairie haven.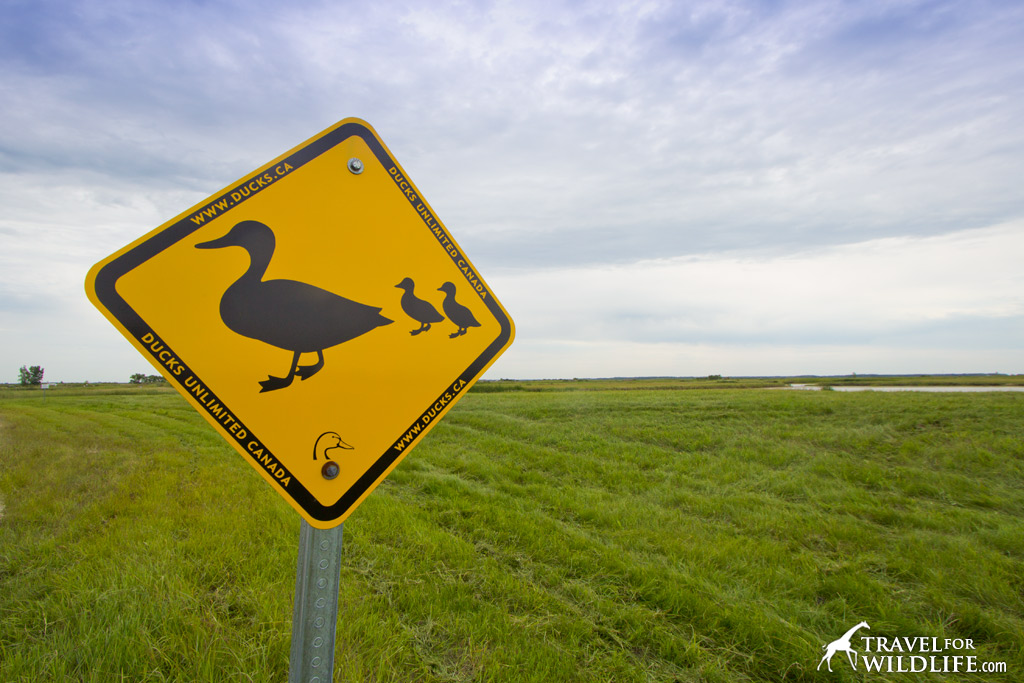 Wildlife Daytrips and Overnights from Winnipeg
Narcisse Snake Dens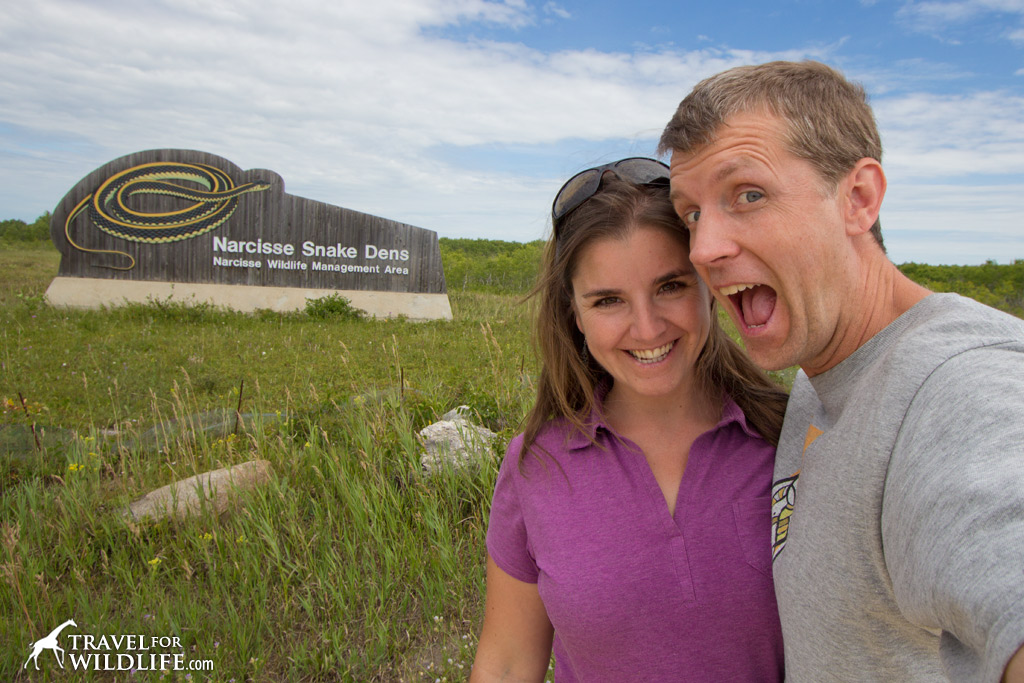 If you've got a little more time to venture further out of town, and you happen to be visiting in the spring or fall, we definitely recommend you visit the Narcisse Snake Dens an hour and a half north of Winnipeg. It is one of the world's great wildlife spectacles; where tens of thousands of red-sided garter snakes emerge in the spring and tangle themselves up into huge mating balls. Creepy? Yes, but definitely amazing. We stopped through on our drive north but our timing was off (late July) so we didn't see a single snake. But show up at the right time of year and you'll be treated to a spectacle unlike anything else in the world.
Riding Mountain National Park
Need to get your feet into some real wilderness? Drive three and a half hours west of town to Riding Mountain National Park. Here you could run into one of more than 100 Gray Wolves that call the park home, not to mention black bears, bison, elk, moose, coyotes, foxes, fisher, grey owls, bald eagles, and trumpeter swans. If you're lucky like us you'll see a Great Gray Owl perching on a sign, or a Lynx hunting in the road! What more could you ask for? Want a lake? Head out to Clear Lake. Manitoba offers everything!
If you are looking for one the famous Riding Mountain hikes, we did the hike to Grey Owl cabin and if it wasn't for the incredible amount of mosquitoes, we would have given it a 10. It still gets a 9.
There's definitely an incredible array of summer activities in Winnipeg to keep you occupied for a few days!
Have you visited Winnipeg? Can you recommend a couple of activities in Winnipeg? Let us know in the comments below!
---
Did you enjoy this article? Pin it!