"That's my favorite owl in the world," I said to Cristina as we stared at a wall full of taxidermied bird mounts in Winnipeg two weeks ago. I was pointing at the Great Gray Owl with it's beautiful facial disk and piercing yellow eyes. But I never believed I would actually see one in the wild. Birders and photographers pay good money to take Great Gray Owl tours in remote north-woods locations, just to catch a glimpse of these incredible birds.
So you can imagine the words that fell out of my mouth this morning when we spotted one sitting on a sign next to the road.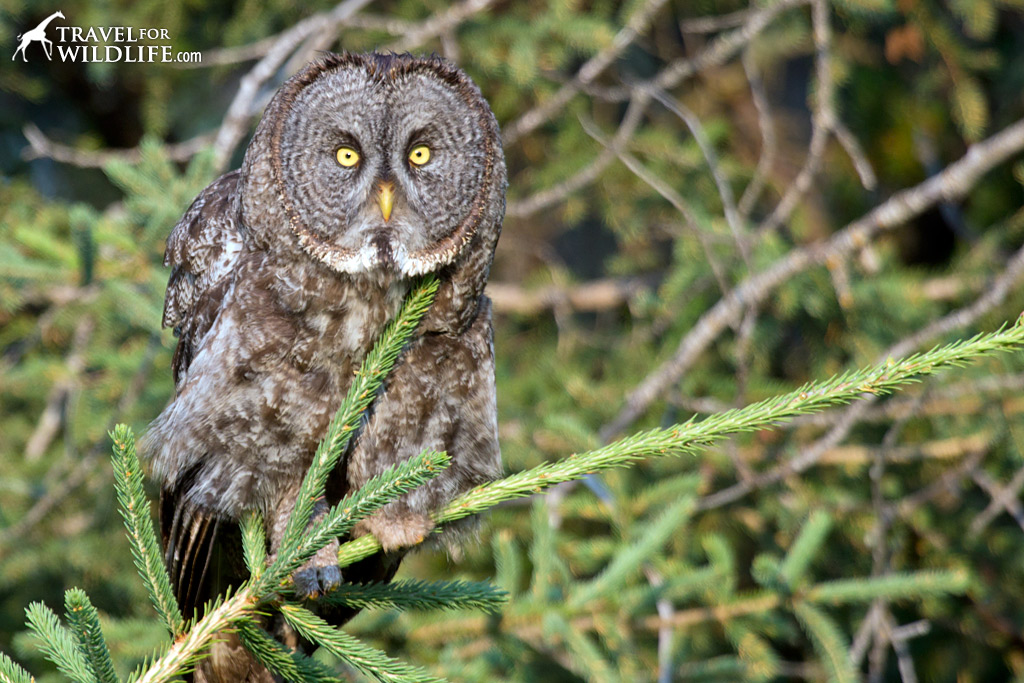 We dragged ourselves out of our sleeping bags at 5:30 this morning with dreams of seeing one of the local timber wolves here in Duck Mountain Provincial Park in Manitoba. Instead we were treated to a string of other great sightings: a black bear, a coyote, a beaver, red squirrels, and then along came our grand prize. A Great Gray Owl.
I crept very slowly down the gravel road in our trusty Rav4 until we were just yards away from the magnificent bird. It watched the ground beneath it with intense interest and then glanced up at a nearby tree. We raised our eyes to see another set of feathers ruffling in the branches. His mate!
We watched the pair of grey owls hopping from sign to branch and back again, eyes scouring the ground for a tasty breakfast, all in the warm yellow glow of the new sun. It was one of my favorite moments yet in our American Safari.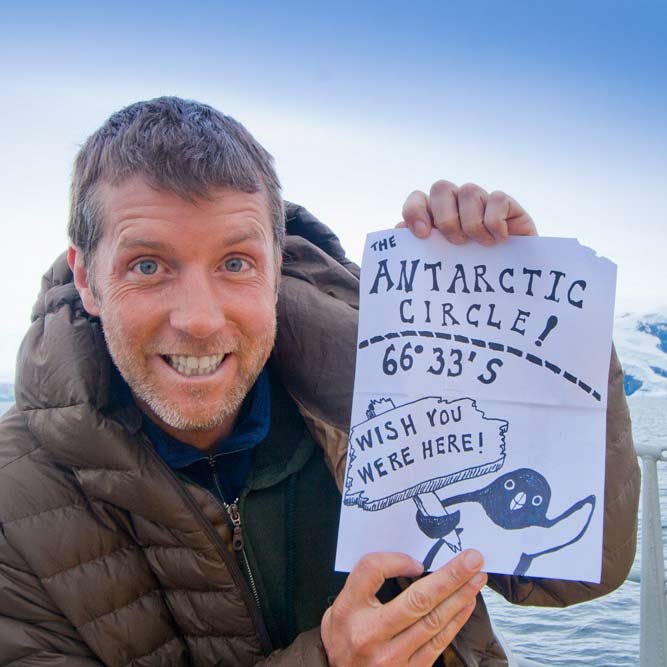 Hal Brindley
Brindley is an American conservation biologist, wildlife photographer, filmmaker, writer, and illustrator living in Asheville, NC. He studied black-footed cats in Namibia for his master's research, has traveled to all seven continents, and loves native plant gardening. See more of his work at Travel for Wildlife, Truly Wild, Our Wild Yard, & Naturalist Studio.