The Missing Lynx: An Amazing Hour in Manitoba.
Wild cats are elusive creatures. After many years of wildlife watching around North America, I've never laid eyes on any of our three native species: the mountain lion, the bobcat, or the lynx. (Yes, Central American species occasionally show up in Texas: jaguar, ocelot, jaguarundi.) But of these three species, the last one I ever thought I'd watch in the wild was the lynx. It is a creature of the deep north woods, stealthily stalking its prey across powdery snow with massive snowshoe paws; a mythical symbol of the north.
We traveled to Riding Mountain National Park in Manitoba with the goal of seeing one of the 100-or-so resident wolves. But a quick glance over the sightings log in the visitor center revealed a shocking surprise: people were seeing lynx here.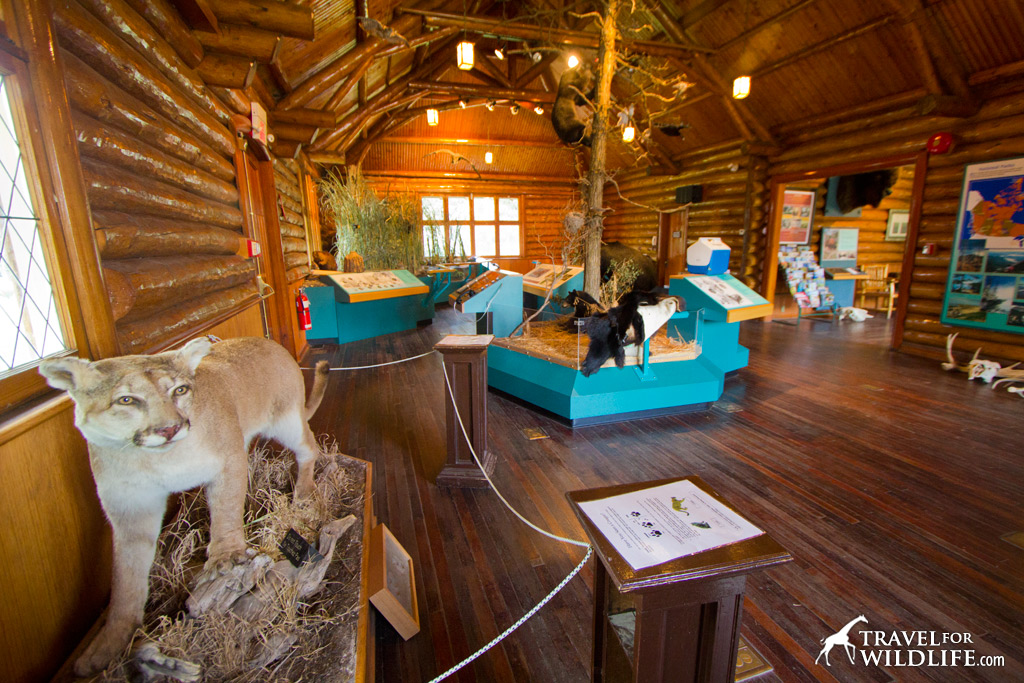 At least once a week visitors reported seeing them on Highway 19 near the escarpment in the east end of the park, and occasionally in the north pasture of the Bison Enclosure. I couldn't quite believe my eyes so I inquired at the info desk. The woman replied, "I've seen four lynx on Highway 19, usually right in the middle of the day."
I hurried Cristina toward the door of the visitor center and whispered excitedly into her ear, "Holy Crap! We have to drive that road until we see a lynx!"
That night we cruised the long gravel drive, stretching 30 kilometers from the Wasagaming Village to the escarpment. We spotted a cinnamon-colored black bear, but no felines. I was undaunted.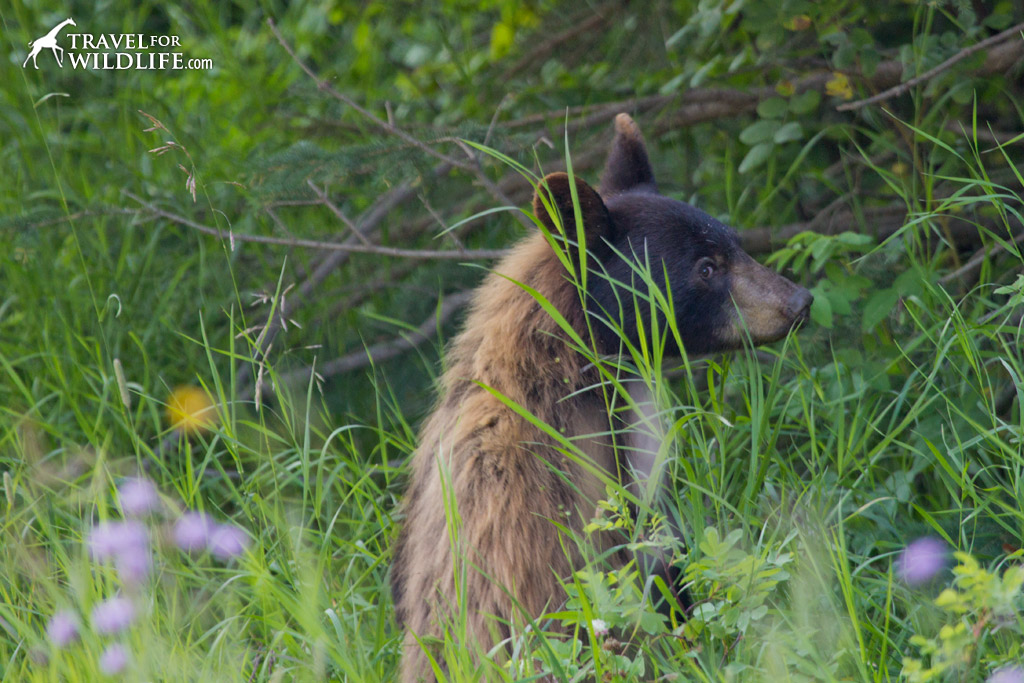 The next evening we started again at 7PM and cruised east. By 8PM the sun was nearing the horizon and I was about to give up and head back to camp. Cristina grabbed my arm. "Oh my god. That's a f#@%ing lynx!" A small form was sitting comfortably in the road far in the distance.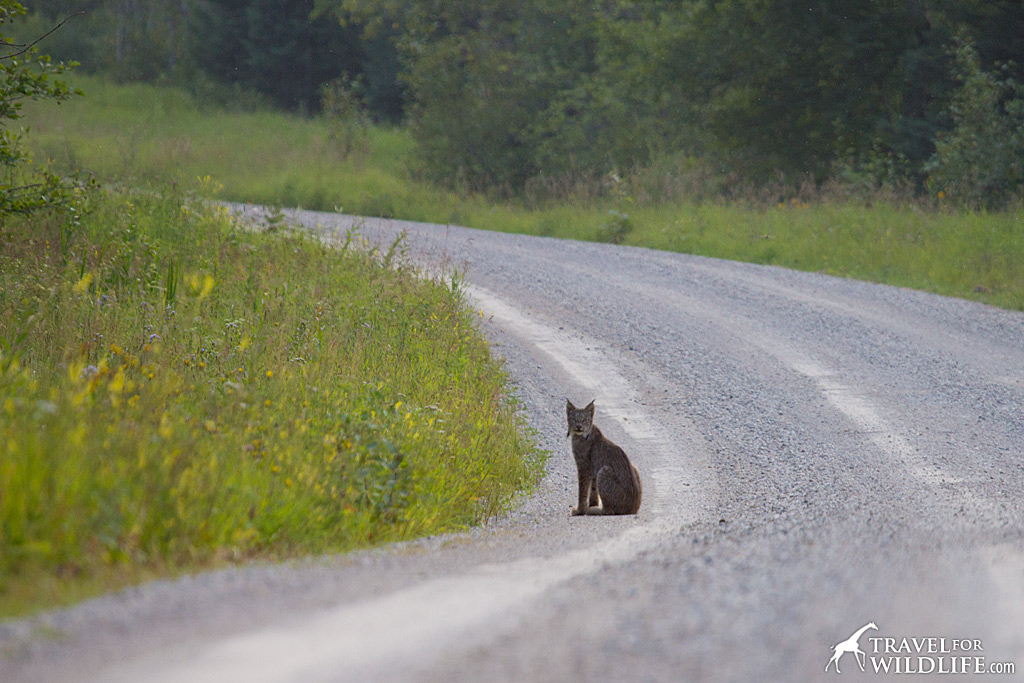 But it couldn't be I thought. I slammed the brakes, grinding through the gravel, whipped the lens cap off my 400mm lens and threw my head out the window. I pushed the shutter button halfway down and the shape came into focus. "That's a f#@%ing lynx," I said.
We began to creep forward ever so slowly. Should I go fast so I can try to get close before another car comes and scares him away? Or should I creep ever so slowly and try to keep him comfortable? I opted for the slow approach, snapping a shot every ten seconds, just hoping we'd get close enough to have photographic proof. The cat didn't move. He just stared contentedly into the grass.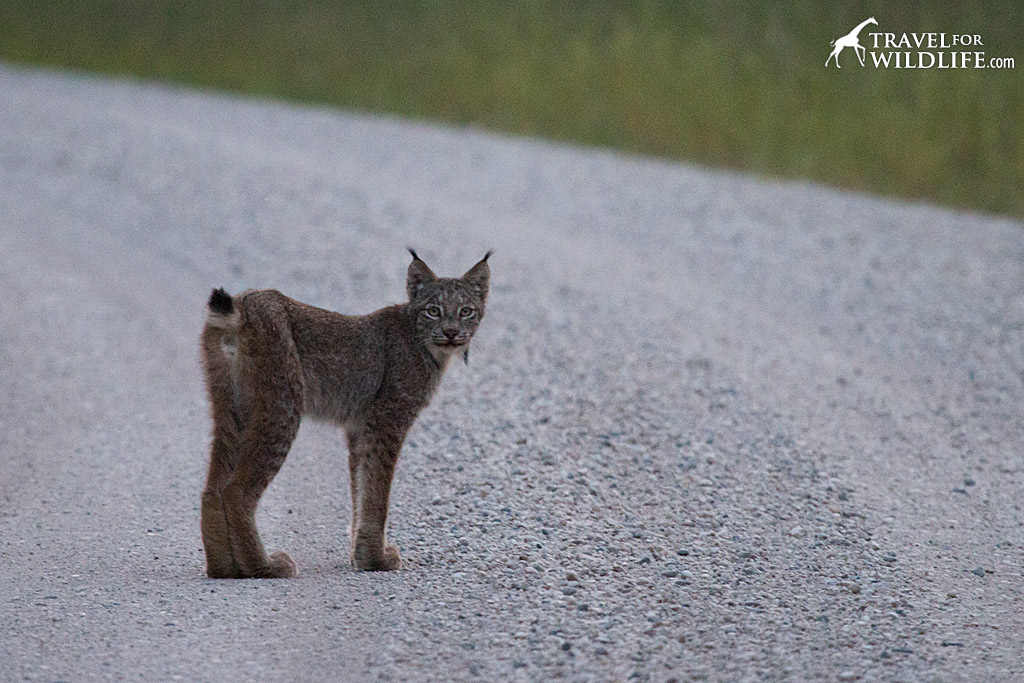 There was no doubting it now. The tall black ear tufts, the long pointed sideburns, the short tail, and those giant paws. He was smaller than I imagined, no bigger than the bobcats I had seen in the zoo. But still he was easily three times the weight of our house cats back home. He stood up and wandered slowly down the road away from us, glancing into the grass from time to time. Then he heard a sound and his head snapped sideways. His casual lope suddenly shifted to a semi-stalk. I was shooting video by this point and focused on the muscular cat glaring into the weeds. Suddenly he exploded into the air like a rocket. He shot clear out of my frame and disappeared into the vegetation, leaping impossibly far from a dead stand-still.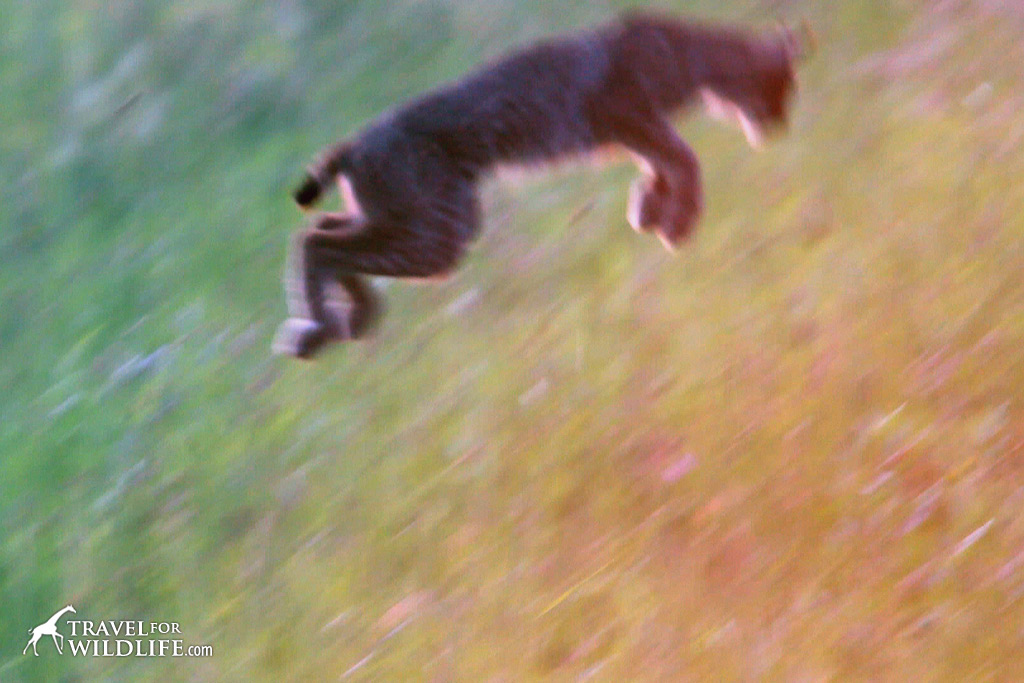 Both our jaws dropped as more expletives leaked forth. A bluster of wings burst into the sky and the cat popped up empty-handed.
By this time clouds of mosquitoes had discovered my open window and were filling the car. We were being eaten alive, one droplet of blood at a time. Cristina was trying hard not to swat at them so she wouldn't shake my video shots. My sandaled feet became their prime target. It was pure torture but there was no way I was going to close my window. Not with this incredible cat casually hunting right in front of us.
We continued to follow him slowly up the road, watching the occasional mind-blowing pounce, but as far as we could tell, with no successful results. We knew there were snowshoe rabbits around as I had photographed several earlier in the day, but we never saw him pop up with one in his jaws.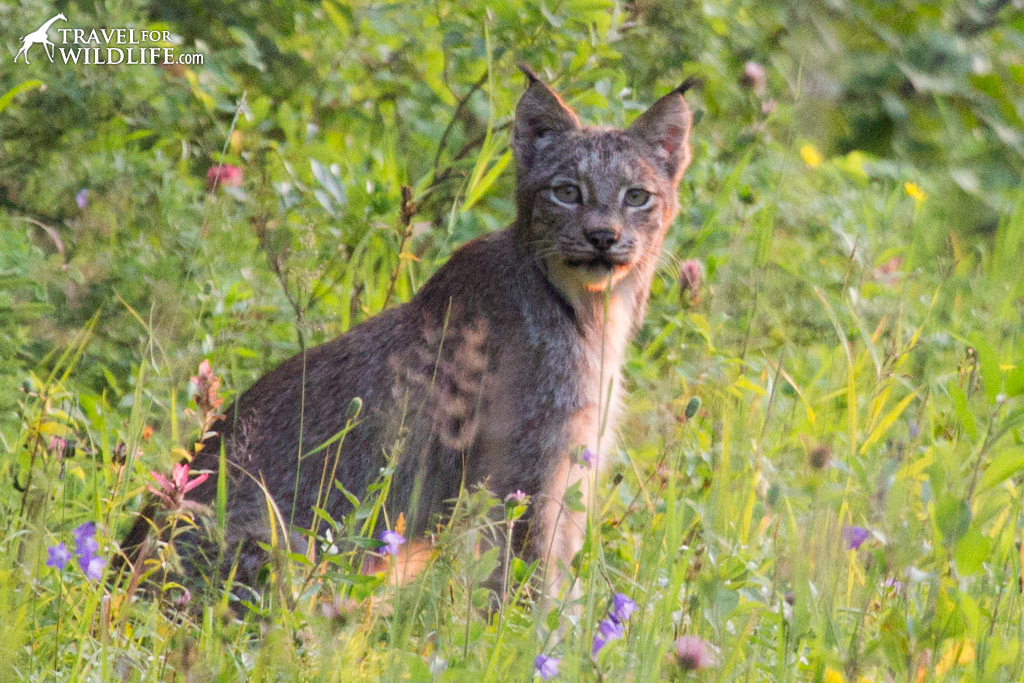 We couldn't believe our luck that no car had come along to spoil our sighting. The darkness began to gather as the handsome cat stared calmly at us through round green eyes. Then I heard a rumble in the distance and scrambled to get our vehicle out of the way. The lynx continued to stare until the pickup truck was upon us both, trailing a huge cloud of dust at 50 miles per hour. He leapt nimbly into the trees and vanished.
We waited a few more minutes, closed up our windows and executed the remaining winged vampires, scratching our ankles and splattering our own blood all over the windows and dash. He never returned so we made our way back to camp, elated.
In only two days we achieved what would have seemed impossible to me just last week. We saw a lynx. We watched him hunt! And we watched him for nearly an hour. Not bad for my first cat in North America. It was definitely the grand finale to the Manitoba leg of our American Safari.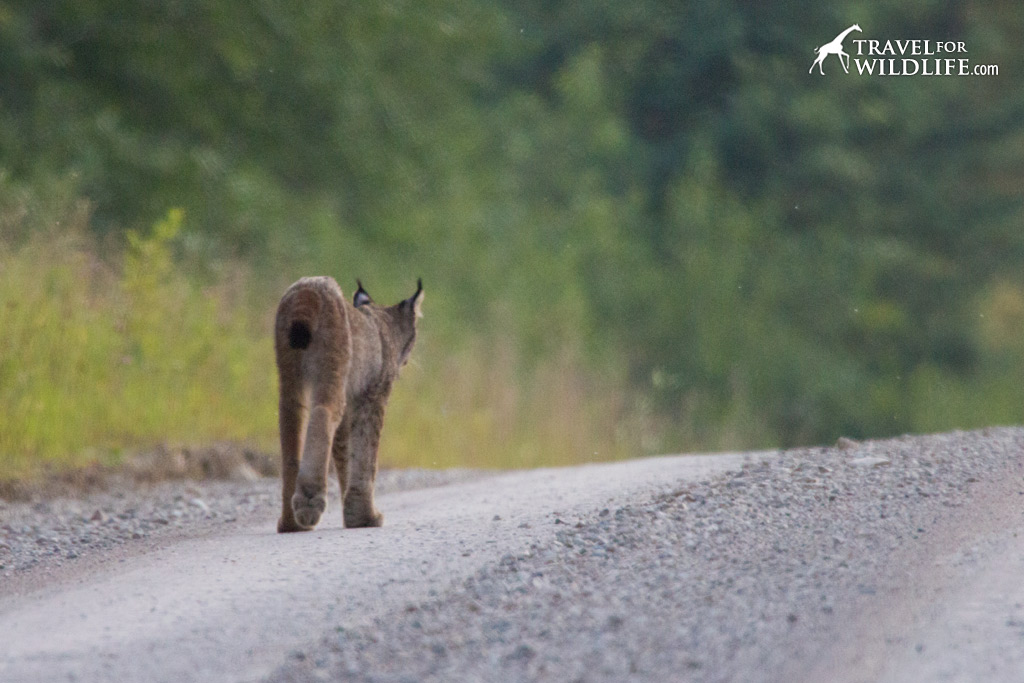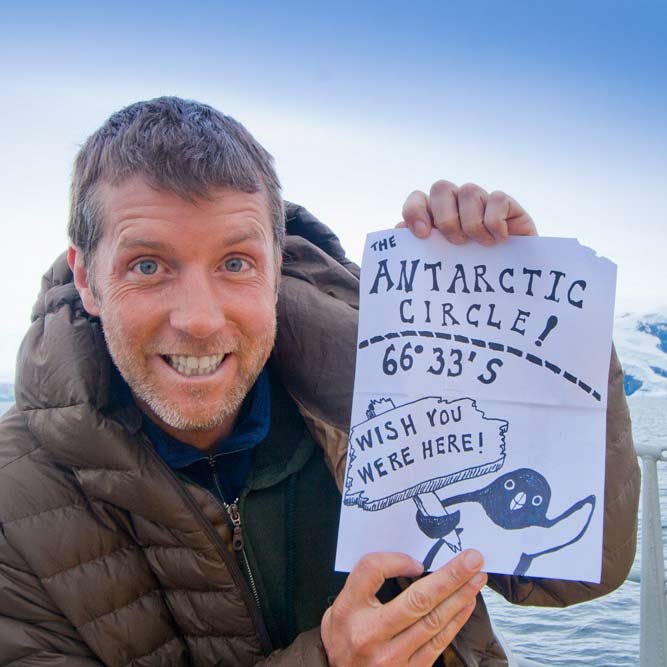 Hal Brindley
Brindley is an American conservation biologist, wildlife photographer, filmmaker, writer, and illustrator living in Asheville, NC. He studied black-footed cats in Namibia for his master's research, has traveled to all seven continents, and loves native plant gardening. See more of his work at Travel for Wildlife, Truly Wild, Our Wild Yard, & Naturalist Studio.