Vancouver Island is one of the top destinations in Canada. In fact, Vancouver Island is the top North American island destination. Imagine wilderness, nature, wildlife, stormy beaches, and a rich ocean. Now all you need is a beautiful cabin in a little town to rest your head after a day of adventures. Meet Ucluelet! This small seaside town is right by the Wild Pacific Trail and only a stone's throw away from the Pacific Rim National Park Reserve. Also, the more touristy town of Tofino is only a few miles up the road. Here's a list of eight Ucluelet cabins that could be your next perfect home away from home. And once you are in town, don't forget to visit the Ucluelet Aquarium and learn about the incredible local marine life, go whale watching in Tofino, and take a walk on Long Beach.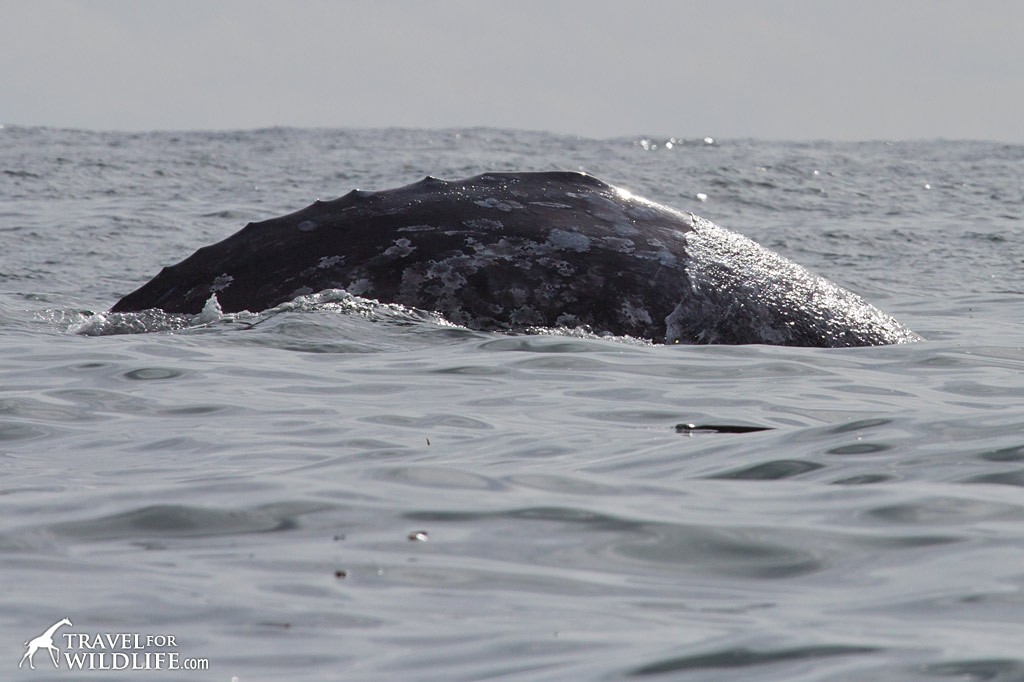 *This article may contain affiliate links. We receive a small commission at no extra cost to you.*
Ucluelet Cabins you Can Rent for your Vacation
If you are looking for great Ucluelet accommodation, take a peek at the fantastic cabins we have chosen for you.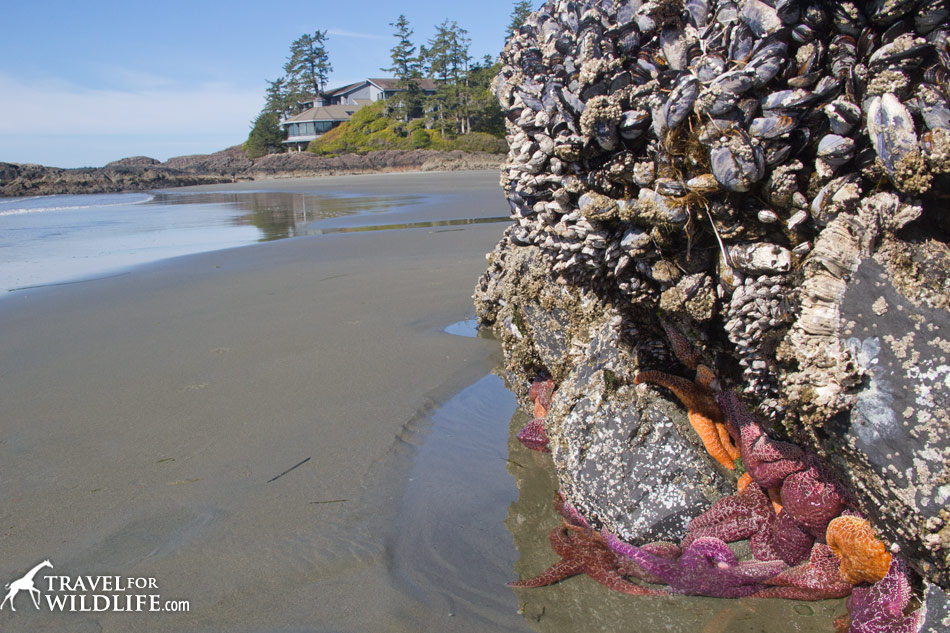 1) Cozy Waterfront Ucluelet Cabin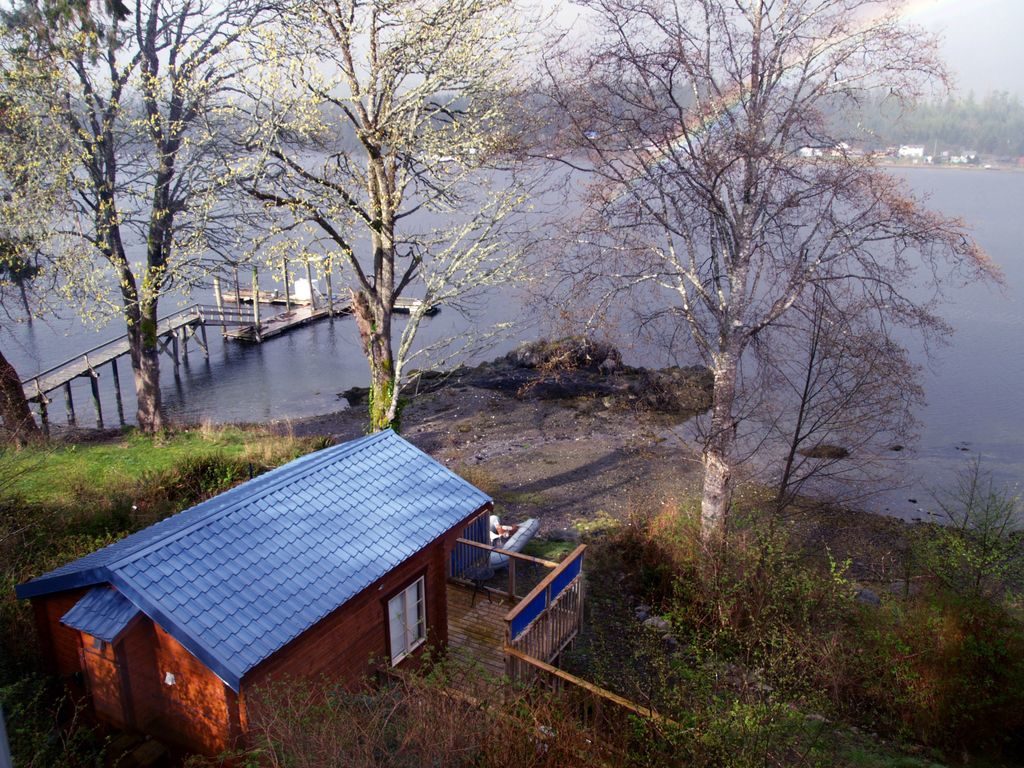 Bring your partner and your pet, and enjoy this waterfront cozy cabin. Watch wildlife from your gated pet-friendly deck, soak in the jacuzzi while eagles fly by. Sea lions, river otters, eagles, and many other birds make this cabin front yard their home.
2) Unity Lodge, a Stunning Lodge on Ucluth Beach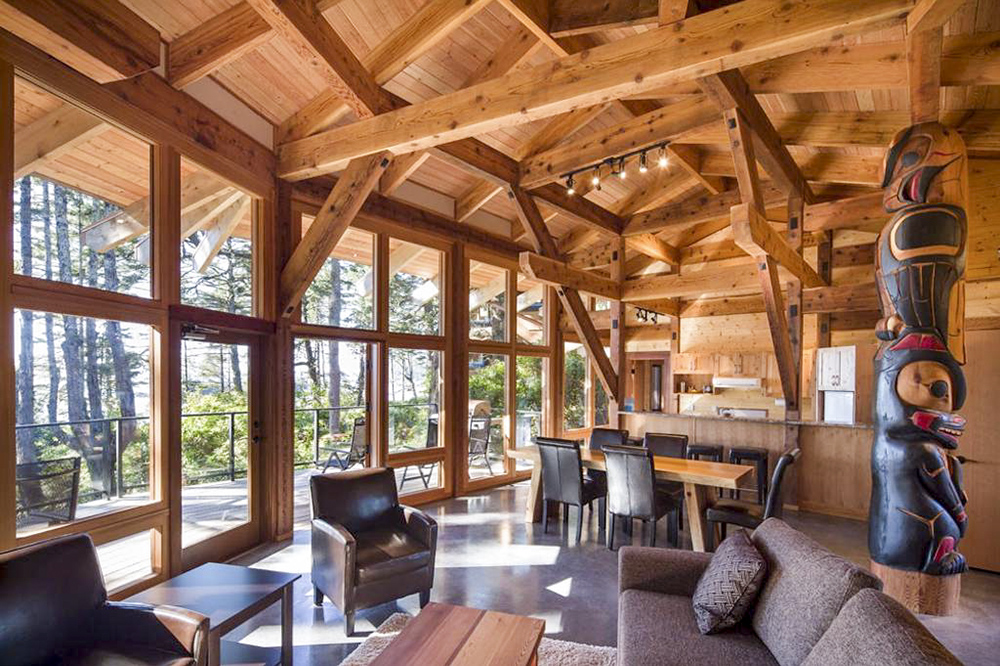 Unity Lodge at Wya Point is one of 9 nature lodges on Ucluth beach. Located at the end of a 4km gravel road, there is no tv in the cabin. Enjoy the stunning ocean view from your living room as the floor to ceiling windows bring the rain forest and ocean into the room.Wya Point has a private beach, only accessible to guests of these 9 nature lodges.

3) Coveside Cabin, with Spring Cove Views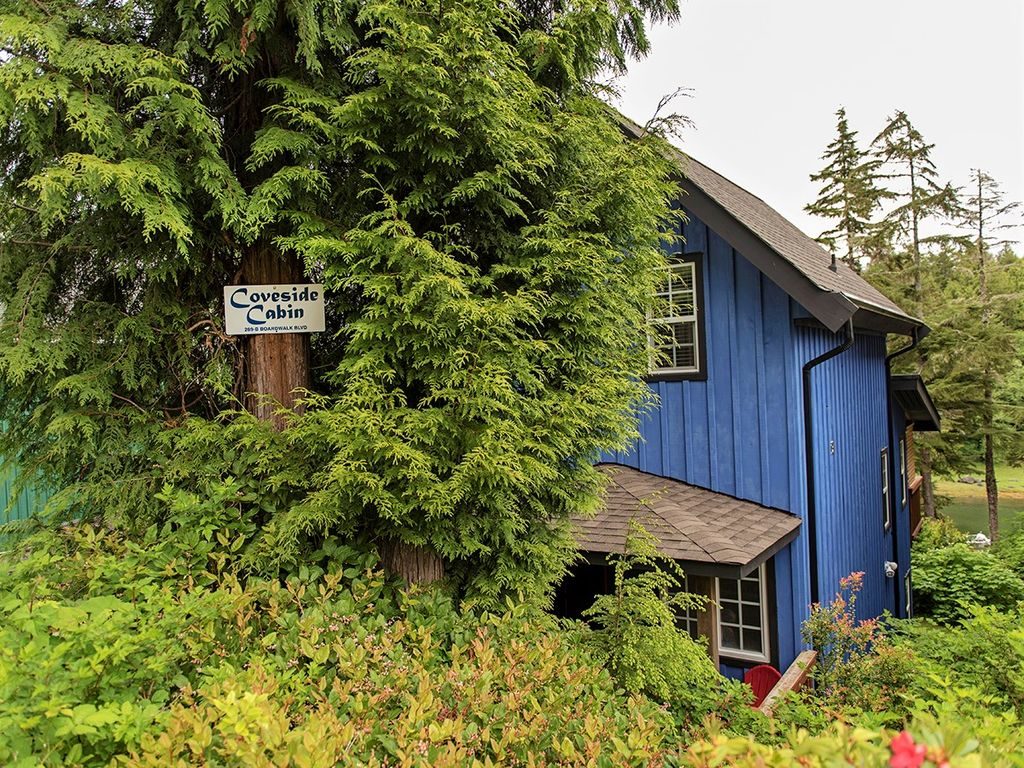 This wonderful two bedroom cabin is just off the Wild Pacific Trail on the south side of Ucluelet, and within walking distance of the Lighthouse Loop hiking trail and the Amphitrite Lighthouse. It is also just a 15min drive to Long Beach, Tofino.
4) Hummingbird Lodge at Ucluth Beach
Another of the 9 cabins at Ucluth Beach, Wya Point. Huge floor to ceiling windows that bring the outdoors inside is one of the focal points of this cabin. Also with no tv, this is the place to relax and reconnect with nature. With gorgeous ocean views, this cabin is the Ucluelet accommodation you've been searching for. All the cabins at Wya Point have accessibility to the private beach.
5) Private Vancouver Island Cabin, Waterfront, Hot Tub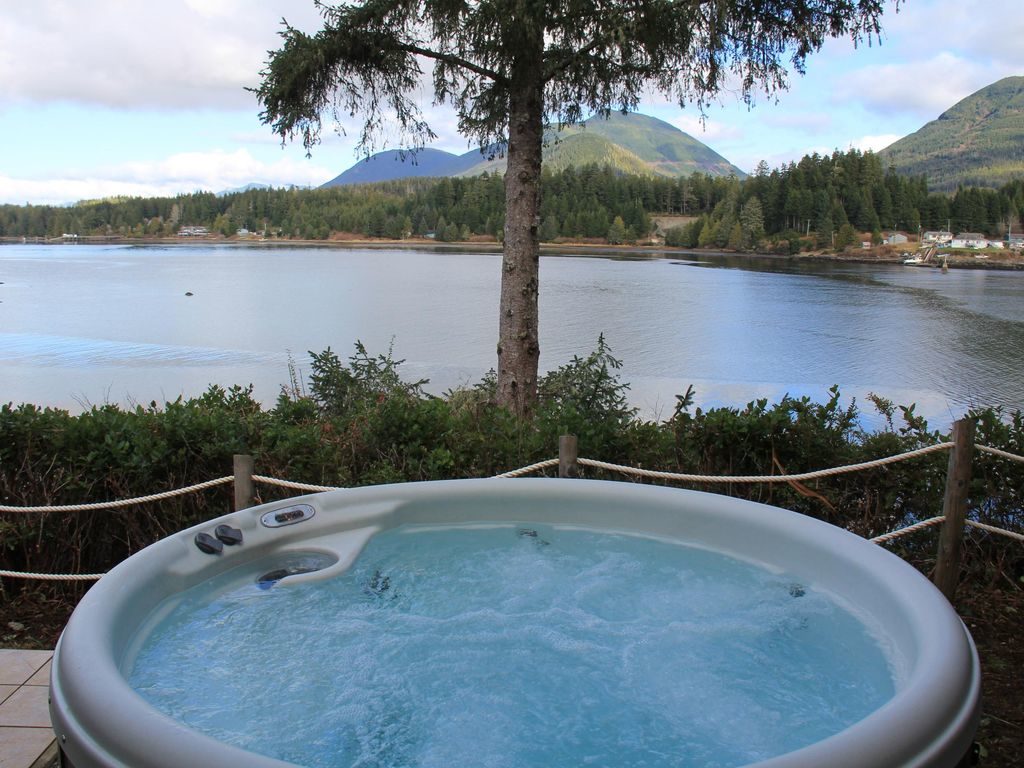 Relax in your own hot tub set amongst giant Rhododendron trees with a 180 degree ocean views! This 1-bedroom beachfront cabin in Ucluelet is perfect for a couple or a small family.
6) Cabin in the Forest – The Clearwater Cabin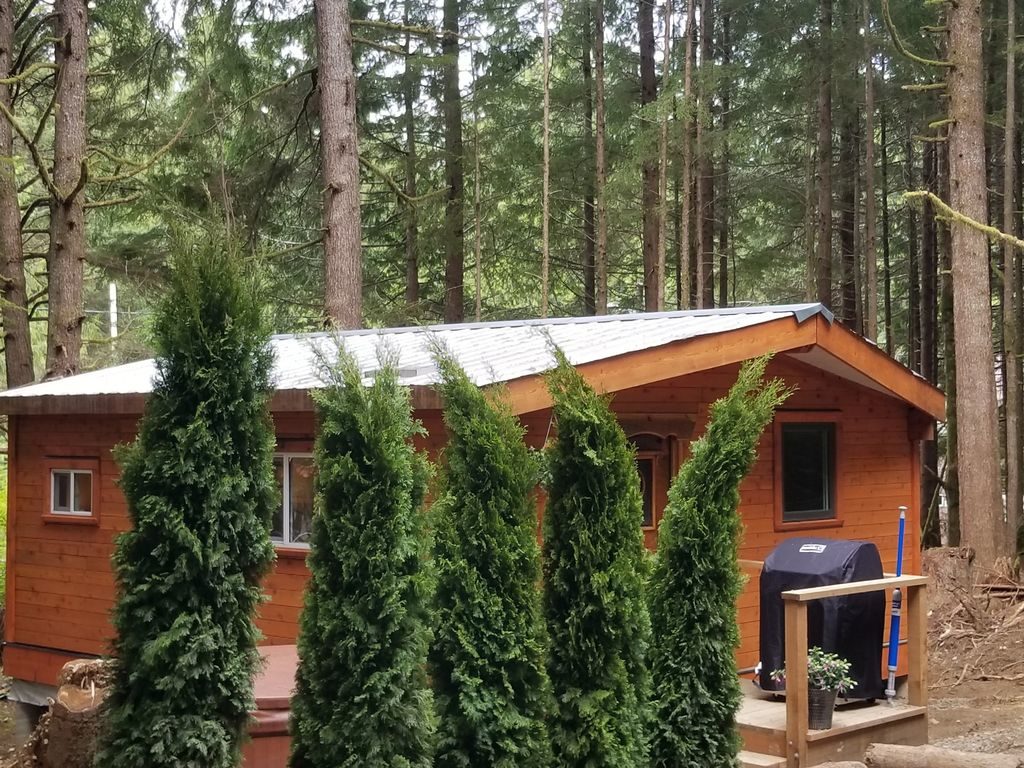 Set in one acre, The Clearwater Cabin is one of three cabins in the property. Situated amongst cedars and hemlocks, it has a private feeling. The cabin is within walking distance to the Pacific Rim National Park and only a three minute drive away to the Wild Pacific Trail. Pets are welcome, with a pet fee.
---
We hope you found your perfect cabin for your Vancouver Island Vacation! Are you ready for more cabin love? Check out our articles about cabins in Yellowstone and cabins in Banff.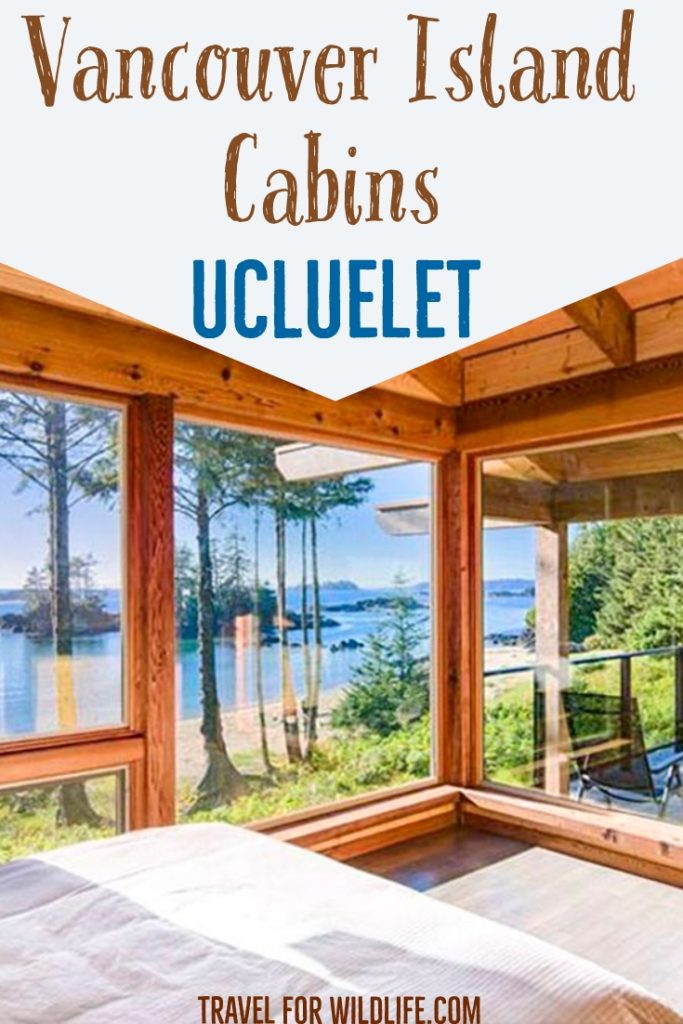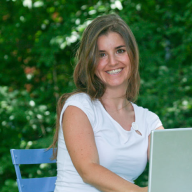 Cristina Garcia
Zoologist and wildlife photographer. She has worked in the field with jackals, wolves, cheetahs, & leopards. She serves on the Board of Directors of SEE Turtles, a non-profit sea turtle conservation organization.
Read her posts at Travel For Wildlife and see more of her work at Truly Wild, & Our Wild Yard.