When it comes to planning a wildlife holiday there are a lot of great options to choose from. You could do a self-drive African safari holiday, a walking safari, a wildlife volunteer vacation, join an organized group tour, or maybe even an African photo safari? But there's one exciting option that you may never have considered. Have you thought of exploring the cruise destinations for wildlife watching? Let me introduce you to wildlife cruises!
What if I told you that you can vacation on a beautiful small-group cruise ship, or even a sailboat, and you'll have the opportunity to watch incredible wildlife like polar bears, coastal wolves, orcas, toucans, pink dolphins, or manta rays? Check out the cruises that are high on our list, how to choose a wildlife cruise, how you can get on those cruises, and what wildlife you'll be able to see!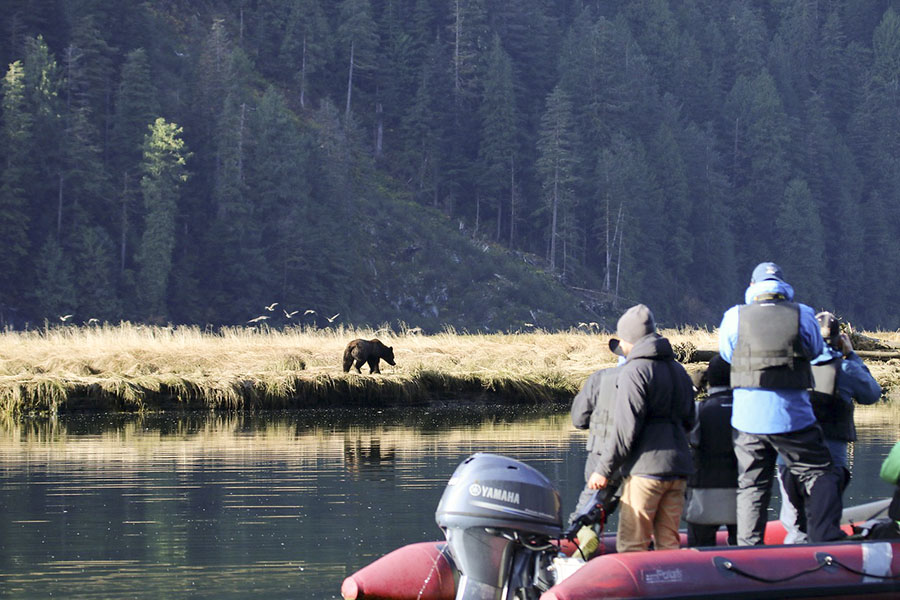 How to Choose A Wildlife Cruise
There are a few things to keep in mind when choosing a wildlife cruise:
1) Size of the cruise. Choose a small boat as opposed to a big cruise ship (like many Antarctica cruise companies offer). It is better for the environment, better for the wildlife you've traveled to see, and better for your experience. Taking part in a small boat cruise will make you feel more connected to your environment.
2) Ethical and environmental standards of the cruise company. Always check their website and read about their ethical and environmental standards. If you can't find the answers to your questions on their site, send them an email.
3) Guides aboard. This one is more like an extra. Having an experienced wildlife guide on board will heighten your experience and will deepen your knowledge of the animals and habitats you are visiting.
8 Wildlife Cruises Around the World
After a good deal of research, we have chosen our list of 8 wildlife cruises that we recommend, the animals you might see, and who to go with!
1 – Great Bear Rainforest Cruise, Canada
2 – Amazon River Cruise, Peru
3 – Indonesia Cruise
4 – Murray River Safari Cruise, Australia
5 – Alaska cruise, US
6 – Maldives cruise, Maldives
7 – Galapagos Cruise, Ecuador
8 – Brahmaputra River Cruise, India
1- Great Bear Rainforest Cruise, Canada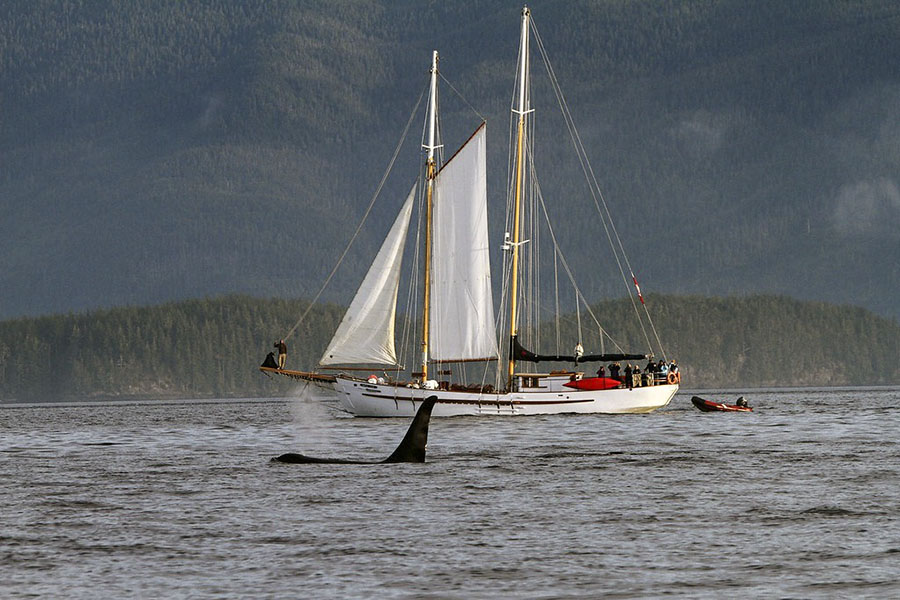 Sail aboard the Maple Leaf through the Great Bear Sea. Visit fjords, pristine coves and river estuaries and watch grizzly bears, spirit bears, bald eagles, humpback whales, fin whales, Dall's porpoise, killer whales, sea otters, coastal wolves, and pacific salmon (during fall).
The Maple Leaf is a 92-foot sailboat, accommodating only 8 guests. During this exclusive wildlife cruise, you will walk in the Great Bear Rainforest with an experienced naturalist and visit wildflower meadows, beach-comb, and land in remote islands, and kayak in the coves along the Great Bear Sea.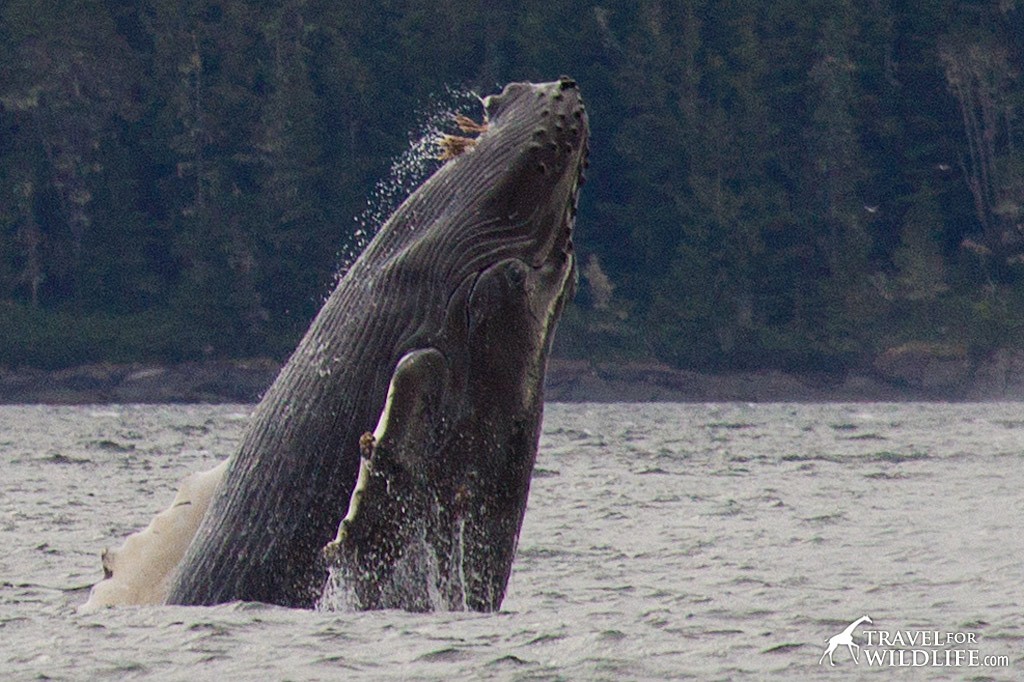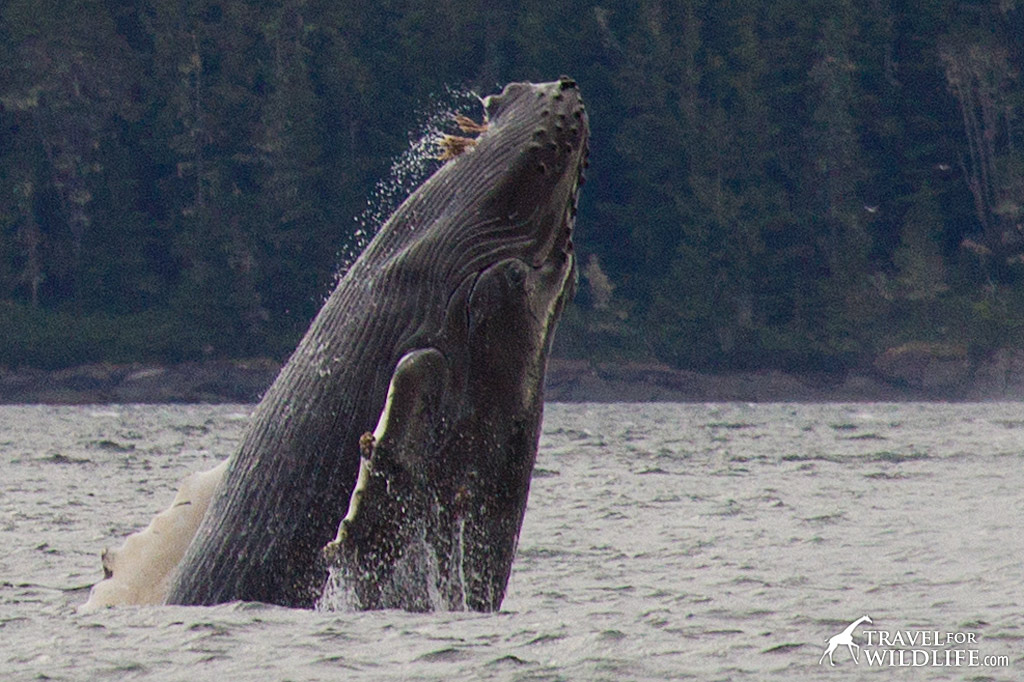 Also you'll have the opportunity to visit local villages to learn about different coastal cultures, from First Nation's early culture to the present. Find out more about this cruise, as well as prices and availability here. Check out the following video for a glimpse of what is like to sail aboard the Maple Leaf in the Great Bear Rainforest. This is a great place to learn about the marine life of British Columbia.
2 – Amazon River Cruise, Peru
Cruise along the Amazon river and visit the Pacaya-Samiria National Reserve, the largest national park in Peru. During this Amazon river cruise, you'll have the opportunity to come face to face with sloths, toucans, pink river dolphins, and giant butterflies in their natural habitat.
Exodus Travels runs an Amazon River Cruise that also includes guided moonlight safaris (after disembarking), canoe excursions, nature walks, and piranha fishing. The cultural side will feature visits to Ribereño villages, where you'll learn ancient customs with the locals and you'll receive a blessing from a Shaman.
Other wildlife you'll see are grey river dolphins, caimans, scarlet macaws, toucans, and sloths.
During the cruise, you'll be accompanied by certified naturalist guides, and there is also an opportunity to join a cooking class too! Learn more about this cruise, as well as prices and availability here.
GAdventures also runs an Amazon riverboat adventure. This wildlife cruise is one of their Dr. Jane Goodall-approved adventures. When you purchase this tour you'll be supporting Jane Goodall Institute's mission to protect wildlife and help communities. This cruise also includes a visit to a Shaman and a visit to the local community. Learn more about this cruise, as well as prices and availability here.
3- Indonesia Cruise
Embark on an Indonesia cruise and visit the largest lizard in the world, the Komodo dragon.
This cruise with Aqua Expeditions takes guests on a journey through the iconic islands of the Nusa Tenggara Archipelago in Indonesia. With a maximum of 30 guests, the ship Aqua Blu will be your home for eight luxurious days. The itinerary is available from April to September.
This incredible tour includes a visit to UNESCO World Heritage Site Komodo National Park, snorkeling with whale sharks and through pristine coral reefs, kayaking in the crater of extinct volcano Sattonda, and a visit to the stunning Pantai Merah, also known as Pink Beach. When visiting Moyo Island you'll marvel at the sight of thousands of fruit bats leaving their roost at sunset.
Wildlife highlights: Komodo dragons, manta rays, whale sharks, coral reefs, Rusa deer, fruit bats, and Cendrawasih, the bird of paradise.
4 – Murray River Safari Cruise, Australia
When you think about Australia, a wildlife cruise is not the first thing that might come to mind. What if I told you that you can cruise along Australia's longest river and spend three nights watching red kangaroos, echidnas, possums, and rainbow bee-eaters?
The Murray river cuts across the arid outback bringing water and life to this thirsty land. Here you'll find an oasis of billabongs, lakes, creeks, floodplains, islands, and riverine forests. And now you can cruise along it. This wildlife cruise is actually one of the best wildlife tours in Australia.
A member of Australian Wildlife Journeys, the Murray River safari is a small group tour (only five double rooms), and perfect for a wildlife cruise. The houseboat runs solar, so you can enjoy nature sounds and no fumes! Sit on the deck or enjoy the hot tub on the top deck while spotting animals or watching the stars.
It's not all cruising down the river as there are activities every day. A cliff walk will take you to a viewpoint where you'll be able to enjoy fantastic views of the river and its forests. A nature drive will take you through the forests and ephemeral lakes to spot red-necked avocets, bluebonnets, emus, pied stilts, and raptors. Also, red kangaroos, koalas, and short-beaked echidnas.
A canoe trip is also included in this wildlife cruise, where western gray kangaroos and rosellas will be the target.
5 – Alaska Cruise, US
A wildlife cruise should be done in small vessels in an intimate setting. And Exodus does it perfectly. Their 10-night Alaska Cruise is aboard a motor sailer, the Island Roamer. This vessel only has 7 private double cabins with shared bathroom facilities. During this small cruise, enjoy their natural history library on board, hop on one of their two zodiacs to explore the shore, and go kayaking in protected waters.
Watch whales, brown and black bears, and other Alaska wildlife from the Island Roamer or from your kayak! Learn more about this small cruise in Alaska as well as prices and availability here.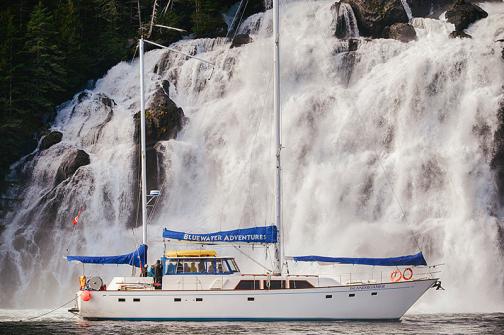 6 – Maldives Cruise, Maldives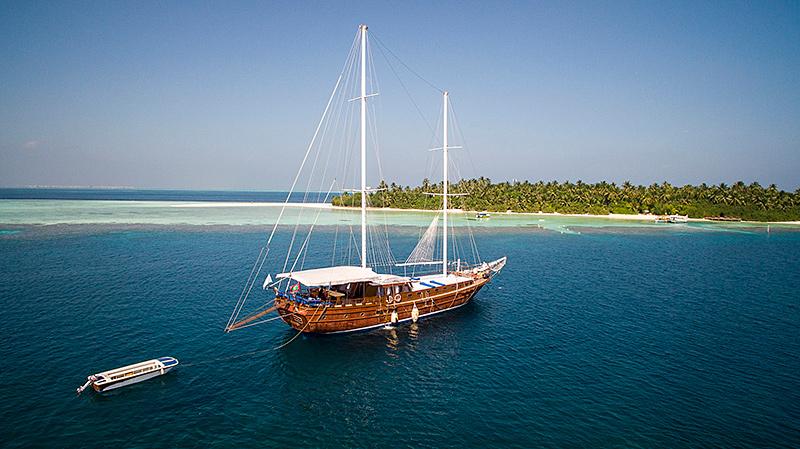 Spend 6 nights on a traditionally built Turkish gulet in the pristine waters of the Maldives. This beautiful gulet complete with sails is 92 feet and has 6 cabins, with a maximum occupancy of 12 guests. This could be a perfect cruise for families, groups, or even a wedding!
In this Maldives cruise, you'll be able to snorkel with whale sharks and Manta rays (in season). Other Maldives wildlife that you can see during the cruise are Green, Hawksbill, and Olive Ridley turtles, as well as Bottlenose dolphins, and Spinner dolphins.
This gulet cruise includes a full day of snorkeling with whale sharks with Maldives Whale Shark Research. Learn more about this Maldives cruise, and check prices and availability here.
7 – Galapagos Cruise, Ecuador
Enjoy an exclusive Galapagos Cruise aboard a first-class boat where 15 guests (maximum) can explore these wild islands. During this 7-day cruise, you can snorkel with sea turtles, iridescent fishes, and Sea lions. Learn about the natural history of the Galapagos Islands with the help of the experienced naturalist guide on board. Learn more about this Galapagos cruise, and check prices and availability here.
This Galapagos cruise also includes a 4-night stay at the Napo Wildlife Centre, a 12-cabin community-owned lodge within the UNESCO Biosphere of Yasuni National Park. The Napo Wildlife Center was the winner at the World Travel Awards as Ecuador's Leading Green Hotel for 2018. While at the center you'll have the opportunity to visit the parrot clay lick, go canoeing, do some bird watching (over 600 bird species are found here!), or enjoy a forest trail at the center.
8- Bramahputra River Cruise, India
At over 2,000 miles, the Brahmaputra River is one of the longest rivers in Asia. Its waters flow through China (southern Tibet), India, and Bangladesh, merging with the Ganges to form a massive delta. The Brahmaputra crosses the Assam region of India from east to west passing through multiple national parks in Assam. Cruising down the Brahmaputra is without a doubt one of the most captivating ways to visit this region in India.
This Brahmaputra Cruise includes a visit to the historic city of Sibsagar, Majuli Island, the world's largest inhabited river island, and a stay at a lodge in Kaziranga National Park. You'll also have the opportunity to visit Hindu monasteries, and explore Kolkata. Find out more about this cruise with International Expeditions here.
You'll get a chance to glimpse the endangered Ganges river dolphin. Their population is estimated to only be 3,500 individuals, so this wildlife holiday in India could actually turn into a once-in-a-lifetime sighting!
Indian Wildlife you'll have a chance to see: Indian One-horned Rhinoceros, Tiger, Indian Elephant, Pigmy Hog, Water Buffalo, Hog Deer, Hoolock Gibbon, Guar, Barasingha, Spotted Deer, Gangetic Dolphin, Pallas's Fishing Eagle, Bengal Florican, Capped Langur, and Ibisbill.
What About An Antarctica Cruise?
No, we haven't forgotten about Antarctica. But with over 40,000 visitors per year, and mounting evidence that tourism is negatively affecting the fragile habitats in Antarctica, at this moment we don't recommend taking an Antarctica Cruise.
We hope that after reading this article you've found your next great wildlife holiday. Let us know how it goes!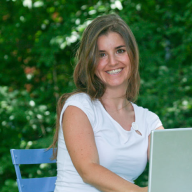 Cristina Garcia
Zoologist and wildlife photographer. She has worked in the field with jackals, wolves, cheetahs, & leopards. She serves on the Board of Directors of SEE Turtles, a non-profit sea turtle conservation organization.
Read her posts at Travel For Wildlife and see more of her work at Truly Wild, & Our Wild Yard.