No trip to South Africa would be complete without visiting a game reserve or National Park. While you can camp or stay at one of the wonderful national park chalets, staying at one of the safari lodges in South Africa has its advantages. They are perfect to experience the wilderness, for a family vacation, a romantic escapade, or for when you need to pamper yourself.
We have put together a list of the best safari lodges (with the help of some fellow travel writers), for anyone who's planning their safari trip and chooses to stay at a lodge.
Safari Lodges in Greater Kruger
The first thing we should note is that the Greater Kruger is not the same as the Kruger National Park. They are two different things. The Greater Kruger is a group of over 20 privately-owned game reserves that are adjacent to the national park and fall under an associate body, the Associated Private Nature Reserves (APNR). Most of these reserves, removed their fences back in 1993, adding about 180,000 hectares to the protected area of the park, allowing for the free movement of wildlife between the national park and them.
For a more complete list you can also read our Safari Lodges in Kruger National Park article.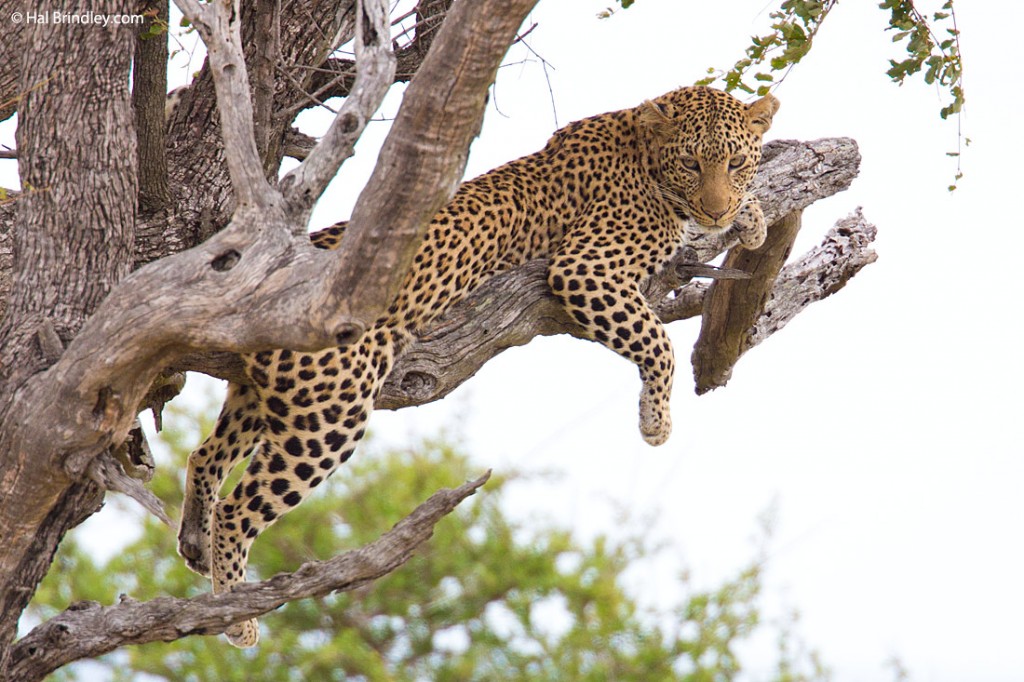 Access to the reserves is exclusive for patrons, and not national park visitors, making the Greater Kruger the ideal base for a safari with no crowds.
Some of the reserves that form the Greater Kruger are Balule, Klaserie, Singita, Timbavati, and Thornybush Private Game Reserve.
*This article may contain affiliate links. We receive a small commission at no extra cost to you.*
Naledi Game Lodge, Balule Private Game Reserve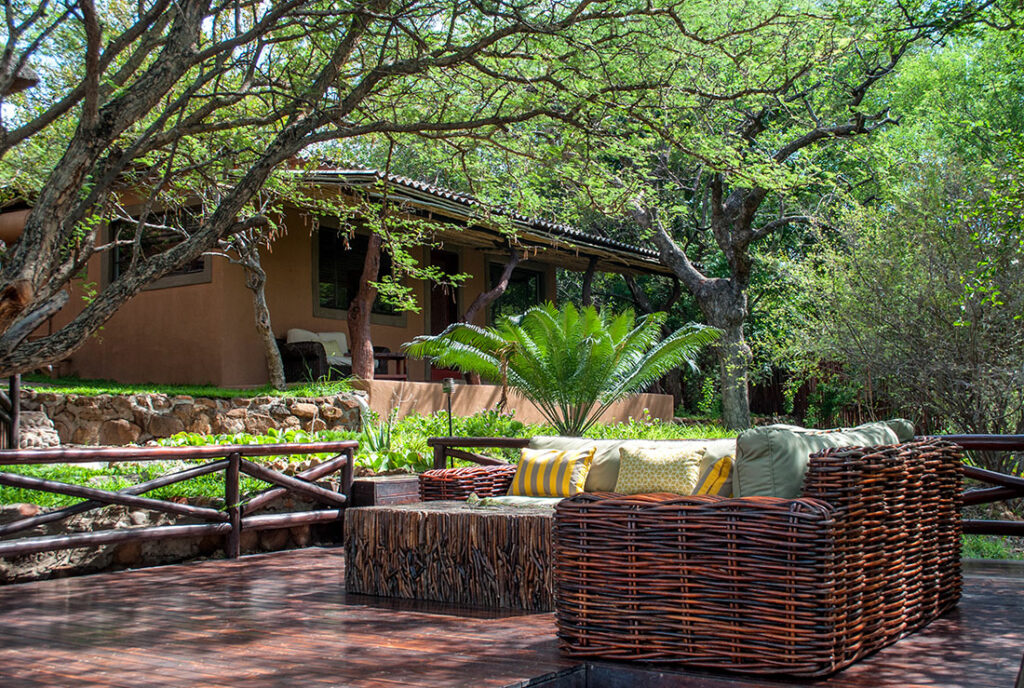 Naledi Game Lodge is set in the 40,000-hectare Balule private game reserve on the edge of Kruger Park. The boundary between the two is unfenced so you can see the same wildlife as in Kruger, but access to Balule is restricted so it never feels crowded.
And it's this feeling of space that makes Naledi so special. Their Bush Camp has only four suites – though two have two bedrooms so are suitable for families or groups of friends. But there's only a maximum of 13 guests at once. Each suite has private decks and some have private plunge pools. There are also plenty of communal spaces, with an outdoor pool, terrace, and lots of tucked-away seating areas.
Dawn and dusk game drives are included in your stay, but you can also spend the afternoon in one of their hides and let the wildlife come to you, or take a guided bush walk with expert guides. Naledi's rangers are experts in their field, who talk guests through the ecology of the area as well as uncover wildlife sightings you'd never see yourself. For the best wildlife, visit in the dry winter season (June to August) when there's less vegetation and animals migrate to waterholes.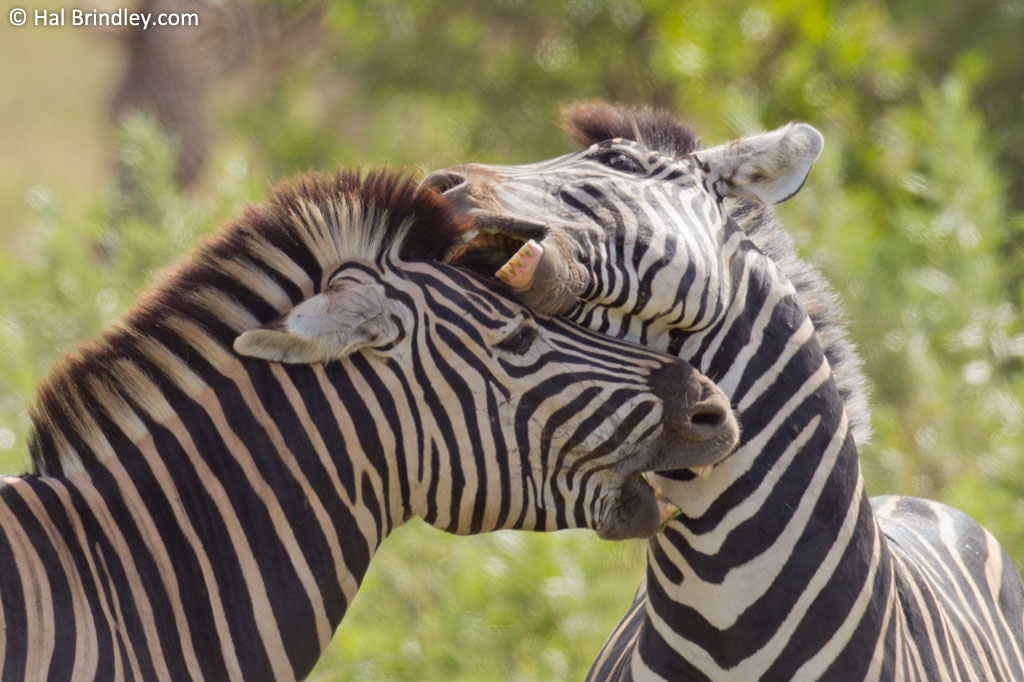 Naledi's guests are an international mix and it's a social place with drinks around the fireplace and communal dinners each evening. And each night a different member of staff eats dinner with guests so you can find out about their lives. The food is one of the best things about Naledi, with local dishes using fresh produce and culminating with a traditional braai on the last night. Just watch out for the resident monkeys who might make a grab for any leftovers.
Klaserie Drift Misava Lodge, Klaserie Private Nature Reserve
Klaserie Drift Misava is an exclusive, 5* safari lodge located in the heart of the Greater Kruger National Park. Set on a gentle cliff overlooking the Klaserie River, the spectacular pool deck is one of our favorite features – boasting panoramic views where you can look out for herds of elephants, giraffes, and plentiful game in their natural environment below. The area itself is known for superb game-viewing, abundant flora and fauna, and diverse topography. The lodge also prides itself on a low-car-density, eco-conscious approach to safari tourism.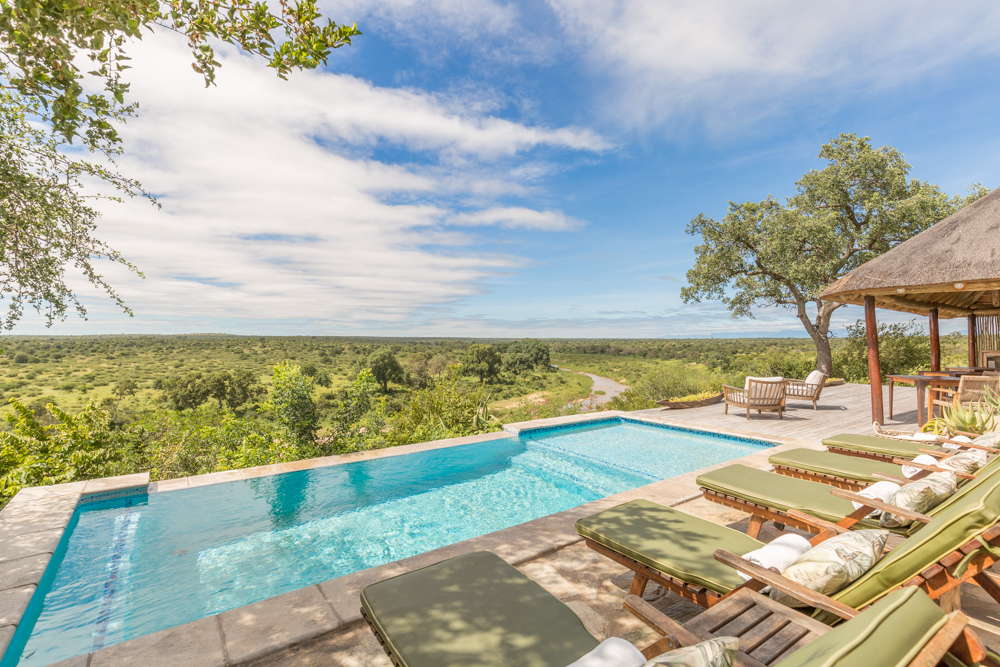 Featuring six stunning suites, Klaserie Drift Misava offers an intimate setting and "casual luxury" ethos – ideal for couples, friends and families alike. For the more budget conscious, their Garden-view suites are charming yet elegant. However, to truly spoil yourself we recommend their River-view suites for stunning views combined with unrivaled luxury.
Day or night, their friendly staff love to ensure your stay is a truly memorable experience – from the talented chefs delivering delicious, gourmet meals to the welcoming front-of-house team. On safari, their passionate guides offer interpretive game drives and walks, weaving intriguing stories with their vast knowledge of the flora and fauna as you get up close with Africa's most iconic animals. Discover the ancient art of tracking, learn the subtle nuances of elephant behavior and be amazed at the medicinal significance of the many local plants and trees.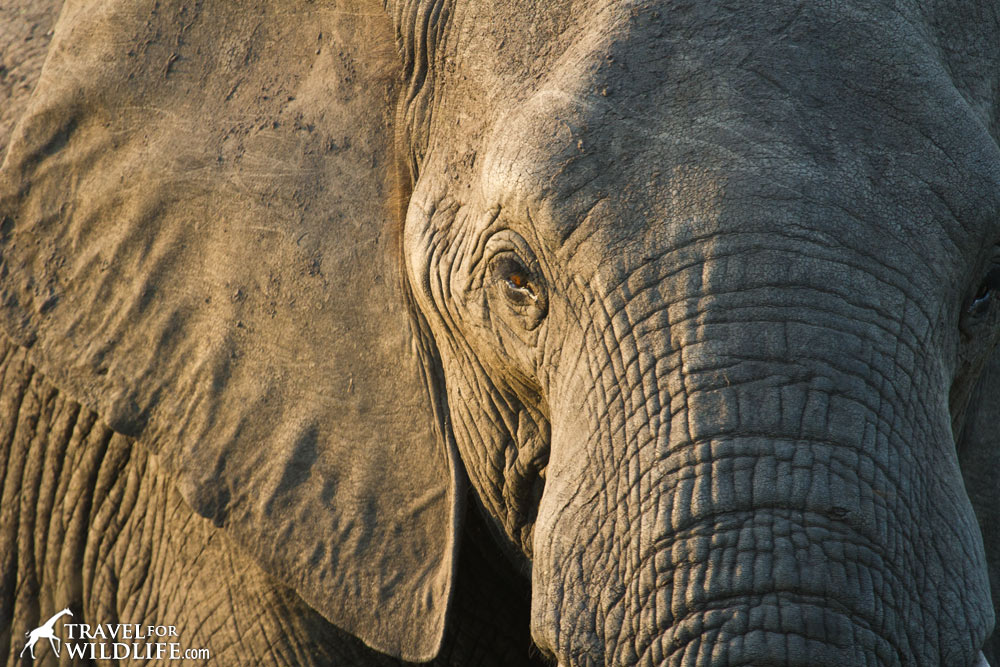 For the best chance to see the iconic Big-5 and more, the dry, winter months of June to October are typically a great time to visit. However, our favorite season is November to January when the area comes alive with vibrant colors and beautiful birds, as well as an excellent chance to still see the fabled five.
What makes this lodge so special? The intimate atmosphere, friendly staff, and modern twist on safari lodge design – as well as those insane views!
Singita Boulders Lodge, Sabi Sand Game Reserve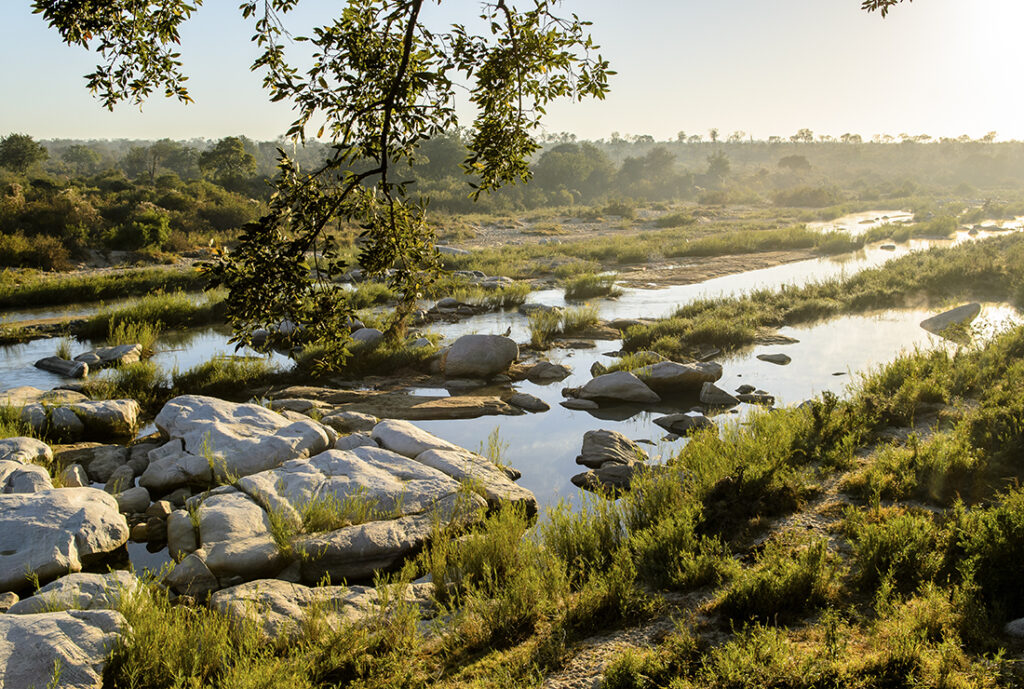 Sabi Sands Reserve is a 16,000 acres reserve adjoining Kruger National Park. There are no fences between the reserve and the park and wildlife moves between the two freely. Sabi Sands Game Reserve is well known for its leopard sightings. If you want to see leopards, this is the place!
Singita Boulders lodge sits along the banks of the Sand River, and it naturally blends within the landscape as it was built using natural materials like stone and wood.
The beautiful lodge suites have an extra element of luxury as their private pools are heated. So no matter the season, your private pool will be there after an exhilarating game drive.
The Boulders Lodge is heaven for wine enthusiasts as Singita is well-known for being one of the most influential collectors of wine in Africa. During your stay, visit their wine cellar and book a personalized wine tasting with Singita's experienced sommeliers. Find Singita rates and more info here.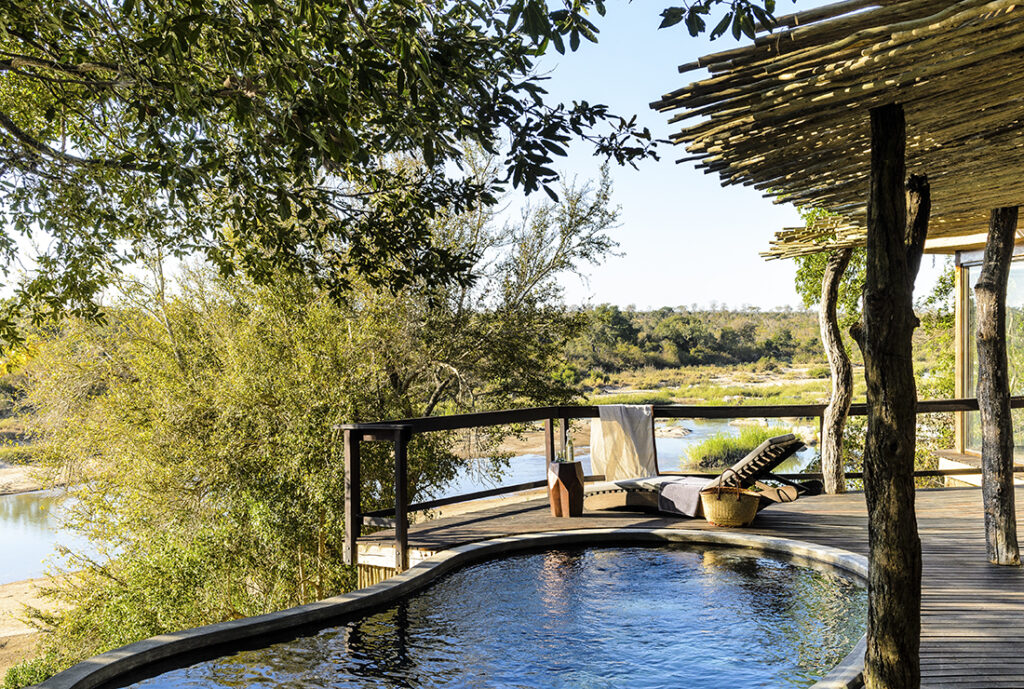 Boulders Lodge welcomes families with little ones, they have designed all kinds of safari activities so kids don't get bored. Board games, star gazing, cooking interactions, bush walks (only over 16)…For those families with smaller kids that are not able to go on game drives just yet, the lodge offers a child minding service. So bring your family on a safari!
Ulusaba Safari Lodge, Sabi Sand Game Reserve
Part of the Virgin Limited Edition, Ulusaba is a private game reserve within Sabi Sand, on the edge of Kruger National Park. It's the perfect destination for a honeymoon or a romantic break, and a popular spot for weddings too!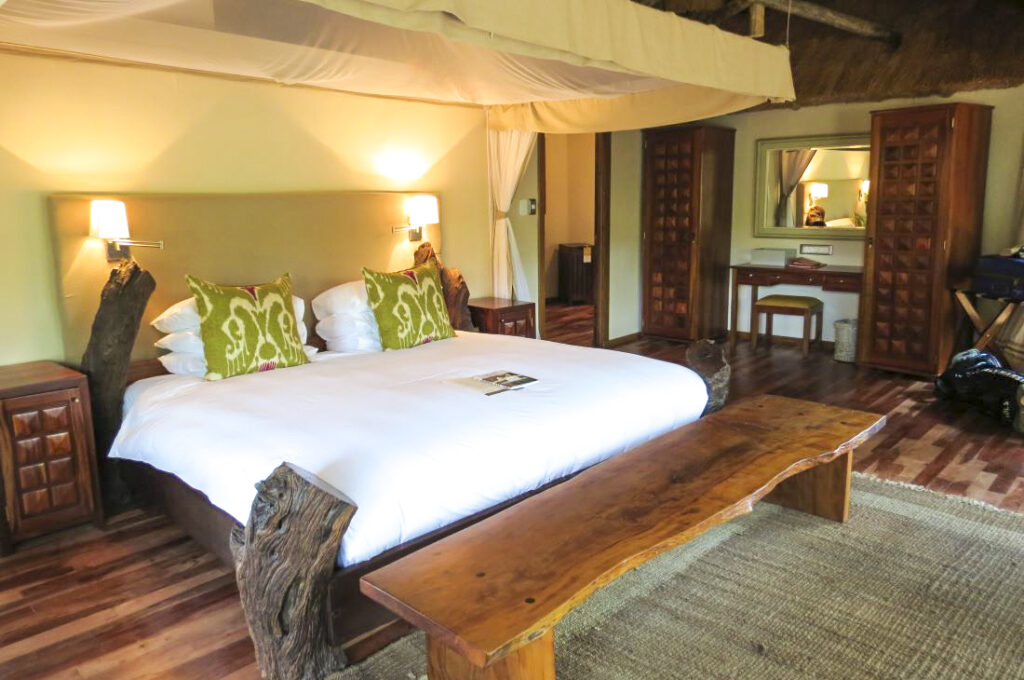 Inside the Ulusaba reserve you'll find 13,500 hectares of wild bush to discover as well as a couple of luxurious places to stay. Safari Lodge lies down on the banks of a dry riverbed and is the perfect spot for early morning wildlife viewing from your bed! Some rooms come with plunge pools, and a few are accessed along an exciting rope bridge walk. There's a spa here too. For a real splurge, Rock Lodge is perched up on an outcrop with superb views out across the plains, which can be enjoyed from your private dipping pool.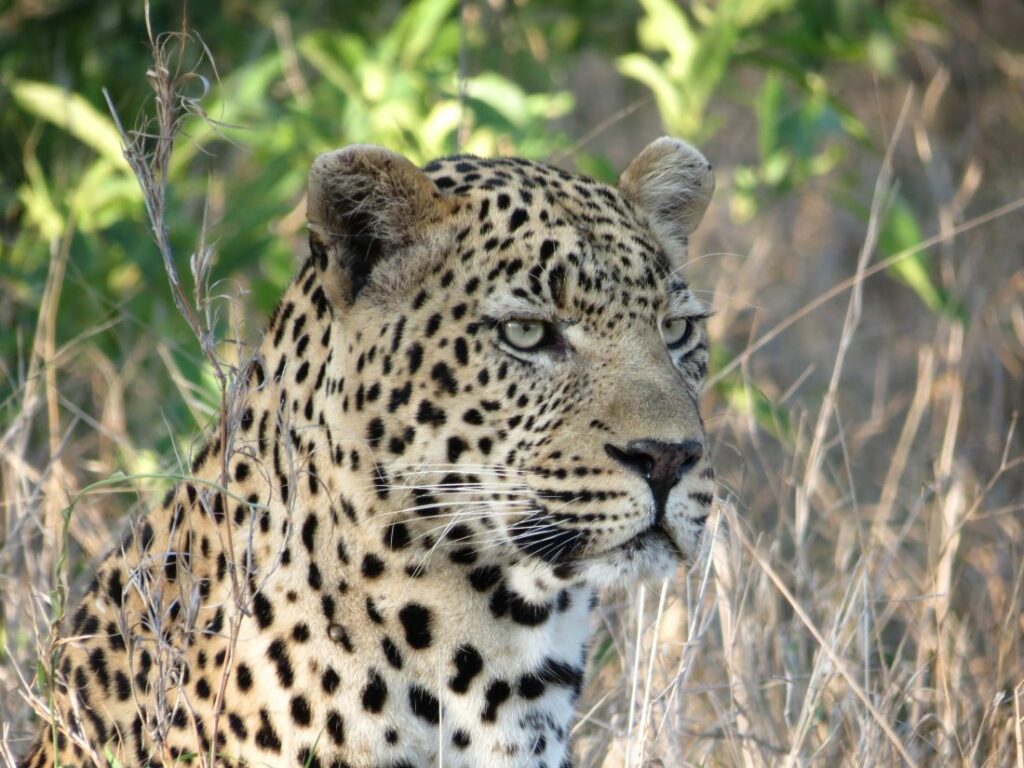 Wildlife viewing on an Ulusaba safari is superb, with two daily game drives and a bush walk for intrepid explorers. It's a great place to tick off the Big Five, as well as the Little Five which include elephant shrews and rhino beetles! The reserve is renowned for its leopards, and many guests come away having spotted more than just one!
The food at Ulusaba is at the top of its game, with everything from elaborate bush breakfasts involving chefs and chocolate pancakes, to barbecue feasts in the boma with some local entertainment. You'll never go hungry here, and there's a well-stocked bar too. You can visit Ulusaba at any time of year, but the best time is Autumn to Spring, when the days are slightly cooler and vegetation is sparser, making animals easier to spot.
Check rates at Ulusaba and more info here.
Tangala, Thornybush Game Reserve
Located in the Thornybush Game Reserve, Tangala Safari Camp offers a Great Safari experience at a reasonable price. This intimate camp is small with only 4 bush chalets and 6 luxury tents, and it can be a great adventure especially if you have a group that is large enough to take over the entire camp. They do offer the ability to book the entire camp if your party is large enough.
Breakfast, brunch, High-tea, and dinner are provided in the cost as well as generally early morning and evening game drives.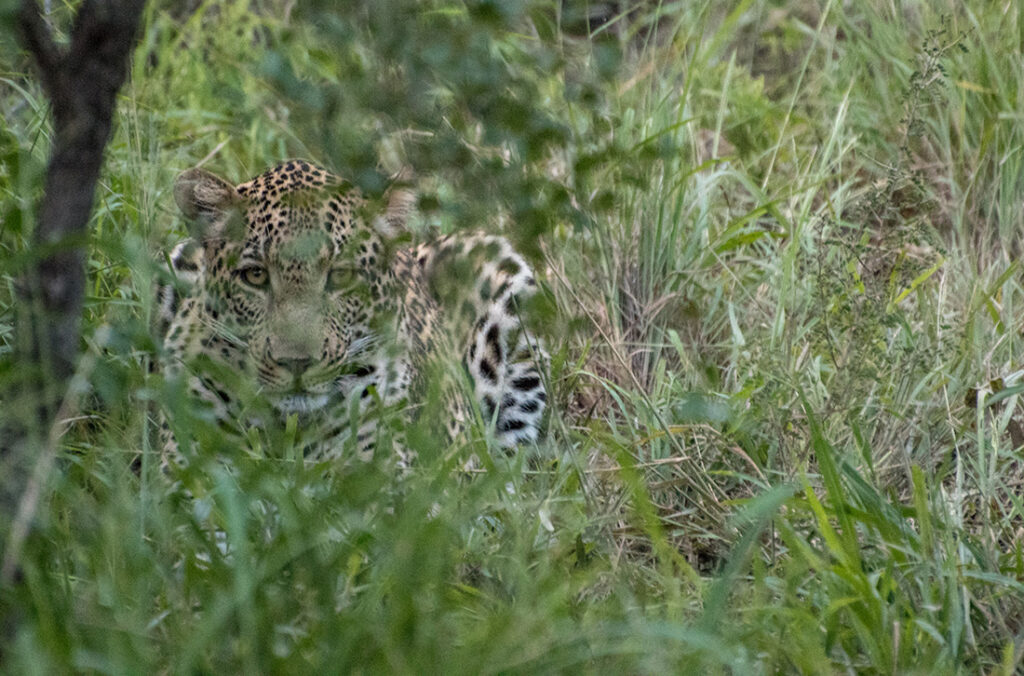 Thornybush is a private reserve on the outskirts of Kruger National Park, however through agreements with other reserves, in 2017 they have opened some of the gates to allow animals to move between the reserves. This adds to the benefit of the animal and the diversity of the game that is available. Since several camps use the same reserve, guides share information to help locate the various types of game to maximize the animals you'll see on your drives.
The food at Tangala is excellent with a variety of different options as well as the ability to accommodate various dietary restrictions (including gluten-free). Drinks are extra and there are plans that allow unlimited beverages of alcoholic and non-alcoholic types.
Safari Lodges in Kruger National Park
Kruger National Park is probably the most famous national park in the world. And it is also the perfect African National Park for a first safari. Its closeness to Johannesburg, the great network of roads, the abundant wildlife, and the vast array of types of accommodation makes them a great option for your first African safari.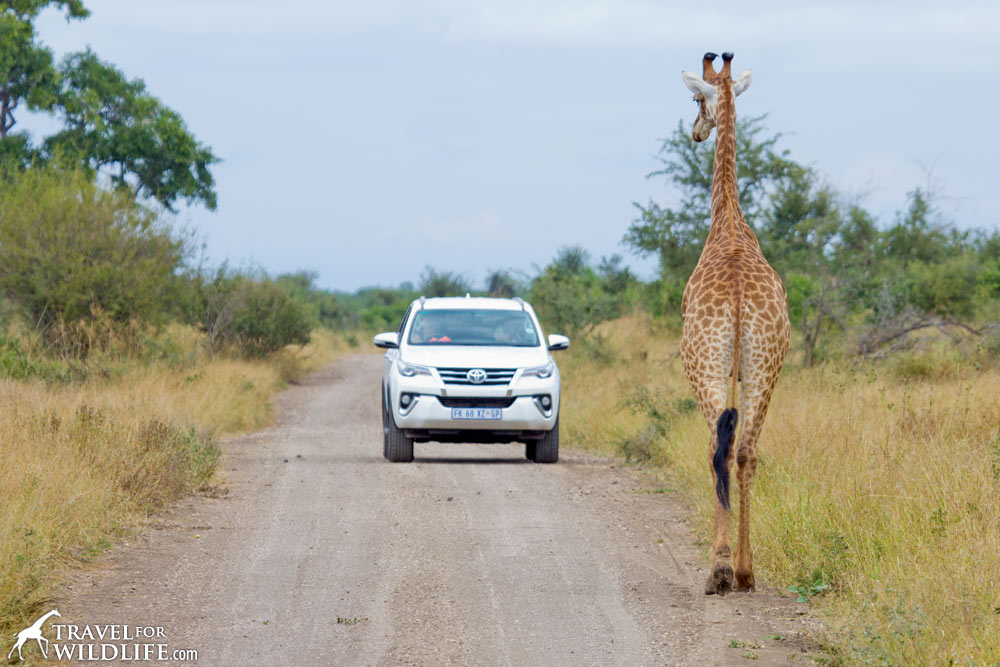 The Outpost
If you are visiting Kruger National Park and need to escape the crowds, your best option is to stay at a lodge in the park. And one of our favorite safari lodges in Kruger is The Outpost.
The Outpost is located at the north end of the park, just 6 miles to the Pafuri gate, in a 26,500ha concession area belonging to the Makulele people. This area of the park is renowned for its birding (over 350 species of birds have been recorded), and we were lucky enough to see the famous Pel's Owl, one of the shyest owls of South Africa.
Perched above the Luvuvhu River, The Outpost offers memorable views of the river plain, with rolling African sand veld sprinkled with baobabs and acacia trees. Bring the binoculars as it is not difficult to spot a herd of elephants or buffalo.
The luxury suites at the lodge are all spacious, with far-reaching views of the river. The suite wall overlooking the river is a retractable, remote-controlled screen that offers 180º of uninterrupted views. One of my favorite moments was taking a bath while watching elephants down below.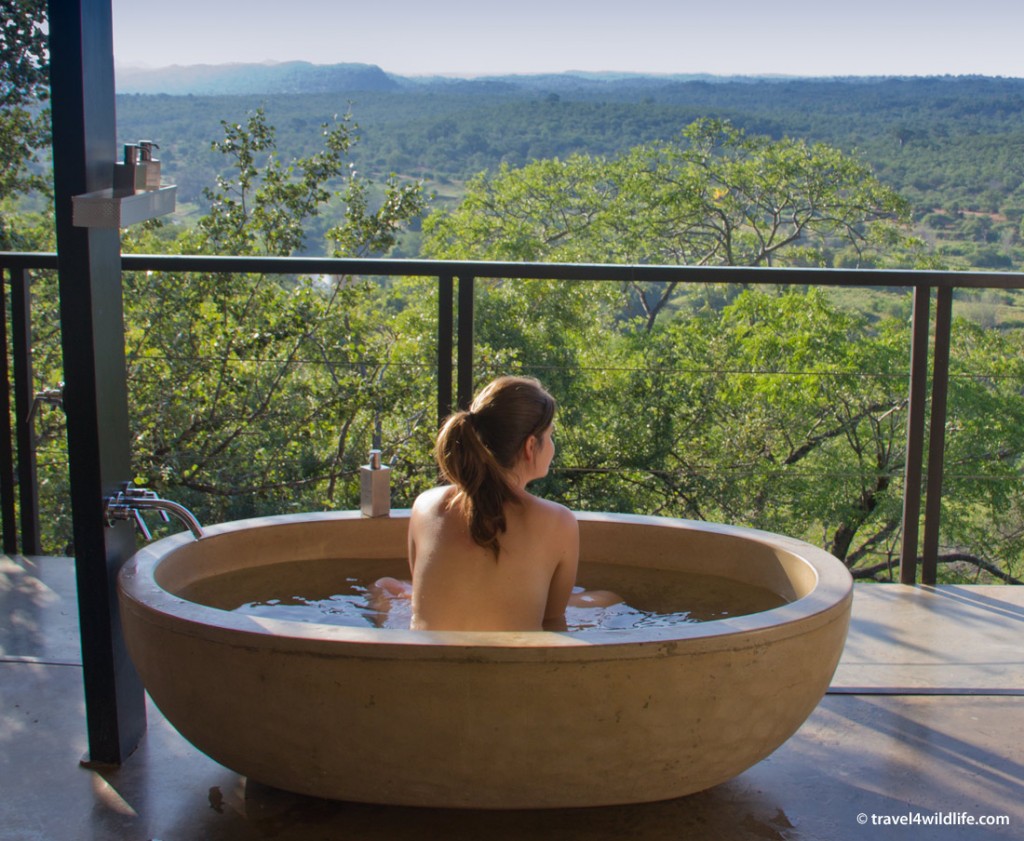 Bring your sweetie, as this is the perfect place for a romantic break. Indulge in a spa treatment in the privacy of your room, take a sunset game drive, and have sundowners while diurnal animals prepare to retire for the night. Back at the lodge, have a candle-lit dinner by the swimming pool, while the bush night awakens. Listen…was that a hyena?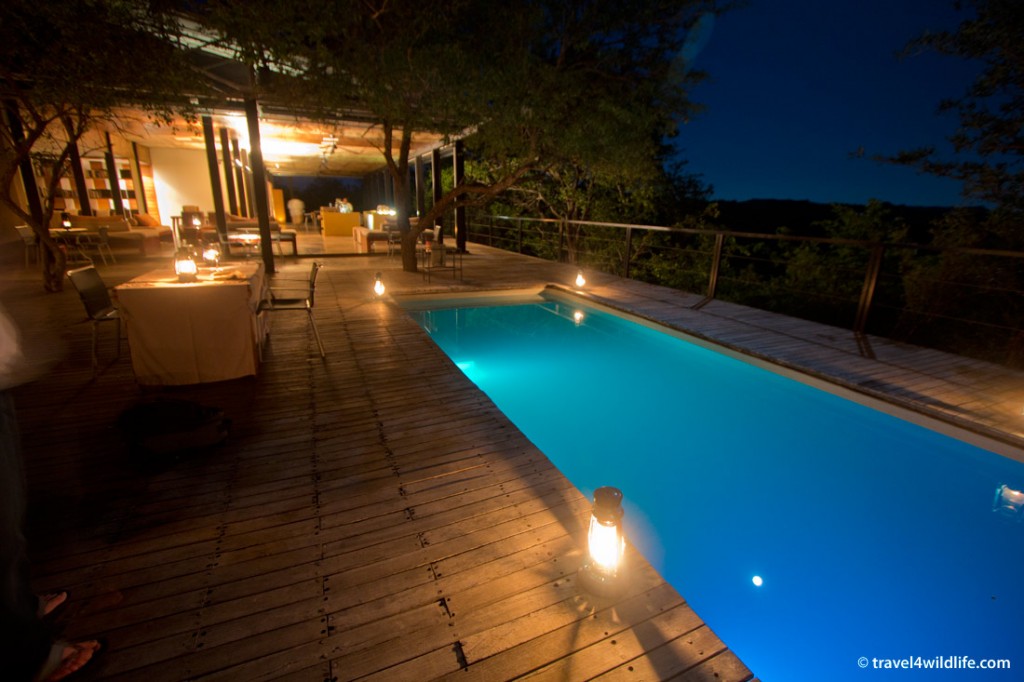 Find more kruger safari lodges here.
Safari Lodges in the Kalahari
The Kalahari, is a name that evokes a world of solitude and wilderness.
It's a world of red sand, cheetahs, and black-maned lions. t is also one of the best places to see cheetahs in their natural habitat. The long and dusty drive to get there is just worth it, and once you've been in the Kalahari you are hooked. It's a special place. Everyone that visits agrees: "The Kalahari changes you".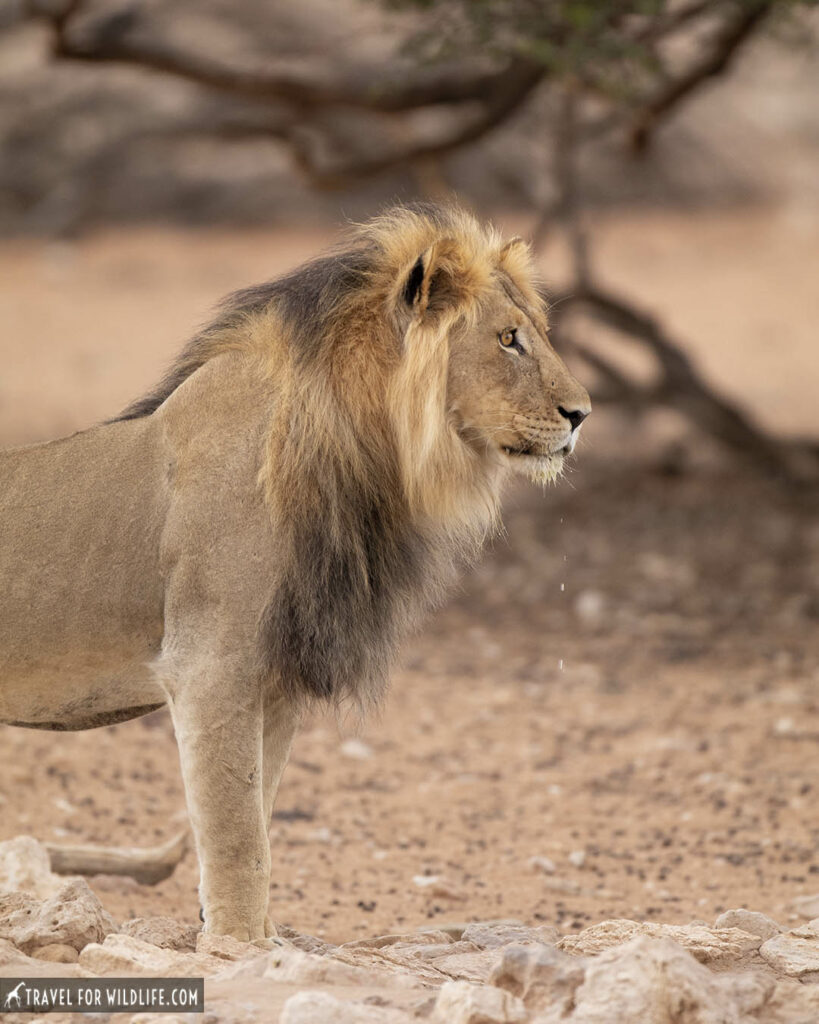 The Motse at Tswalu
Tswalu is the largest privately owned reserve in South Africa, with over 250,000 acres of Kalahari Desert wilderness.
Tswalu Private Game Reserve is internationally knows for its exclusiveness and luxury.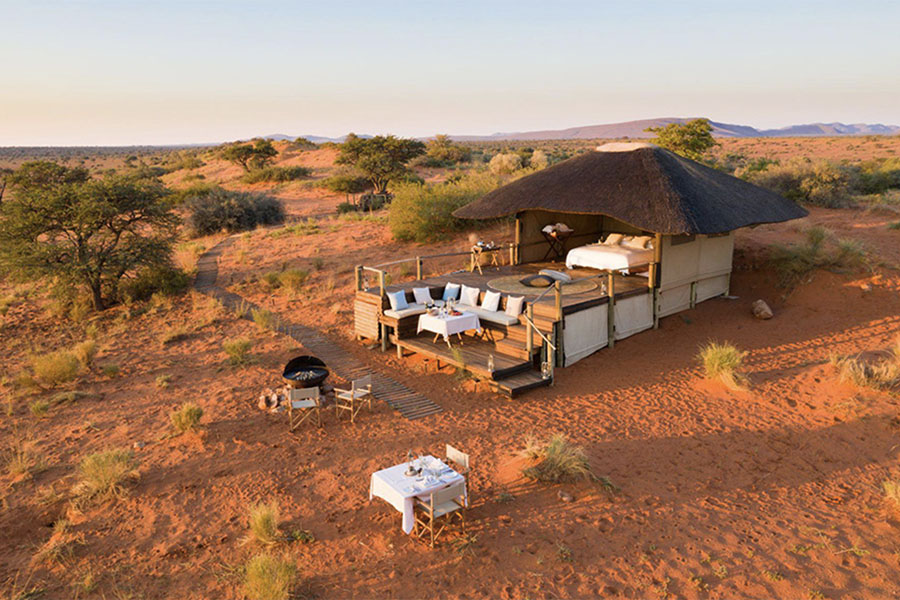 At Tswalu you can enjoy guided bushwalks, horseback safaris, hot air ballooning, star gazing, and sleepouts at the Malori suite. All of this is accompanied by Kalahari-inspired cuisine and wines from their private cellar.
Some of the Kalahari animals you might encounter during your drives are aardvarks, wild dogs, pangolins, and lions.
Each thatched-roof bungalow consists of a large bedroom and a private lounge area. A fire pit, en-suite bathroom with indoor and outdoor showers, and a private deck with views over the red sands of the Kalahari and a waterhole make the bungalows your cozy and luxurious home in the desert.
You can read more and book Tswalu here.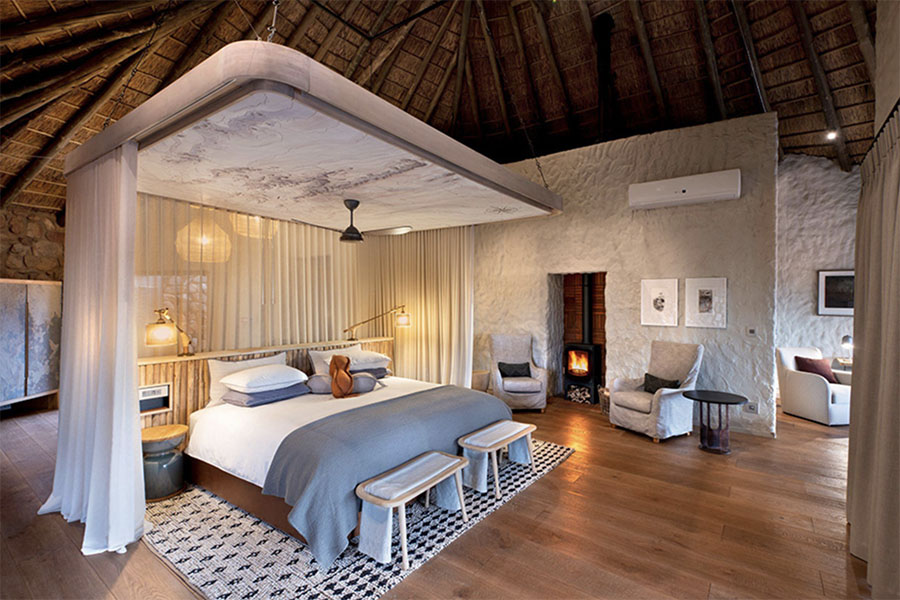 Safari Lodges in Kwazulu-Natal
Kwazulu-Natal is one of the best provinces in South Africa to go on safari. All the game reserves and national parks in the province are very accessible and close to one another. Forget driving for hours going from one place to another.
Kwazulu-Natal is also the perfect place if you are looking for a beach and safari vacation, as the Elephant Coast, with iSimangaliso Wetland Park and Kosi Bay are just a short drive from the bush.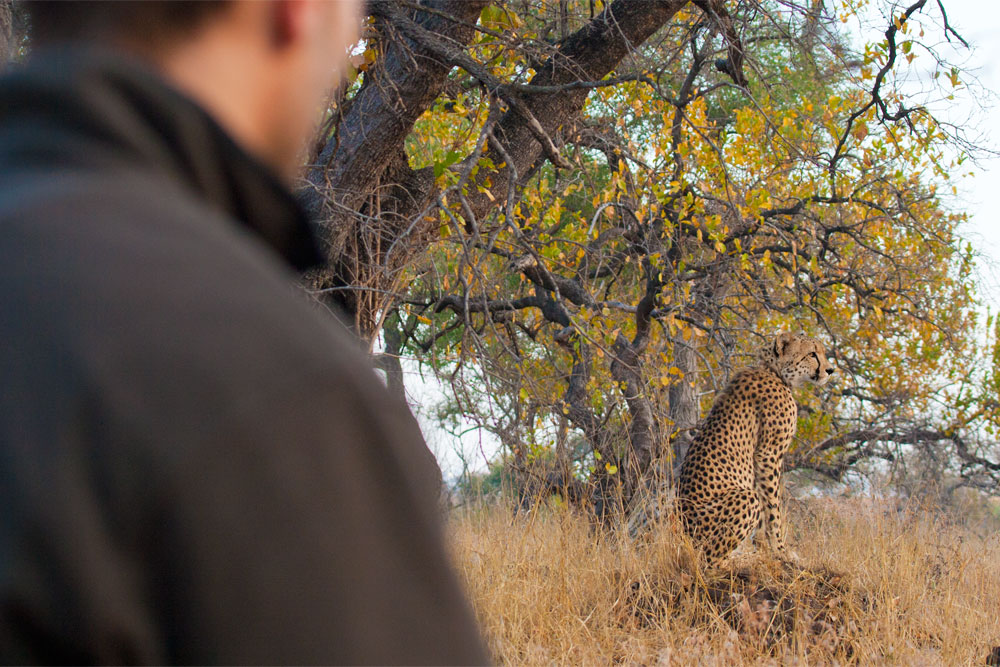 Thanda Safari Lodge, Thanda Safari, a Private Game Reserve
With a name meaning love in the Zulu language, there really is much to love at the multiple award-winning Thanda Safari Lodge. Situated in a 14 000 ha private game reserve in the Northern part of South Africa's KwaZulu Natal province, which is shared by the three Thanda properties only, it is as exclusive as it gets. With only 9 bush suites, this intimate lodge offers privacy and luxury.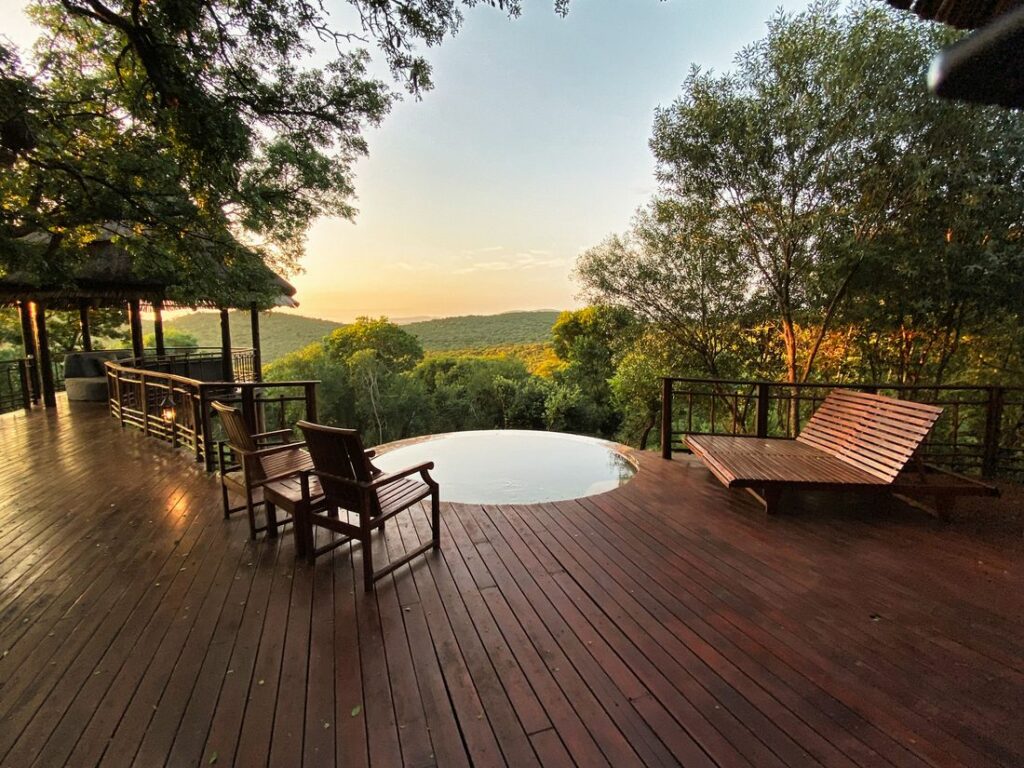 The design and décor of the lodges are inspired by the Zulu culture, and staff hail from the surrounding local communities. The sumptuous bush suites at Safari Lodge are shaped like traditional Zulu homesteads, while the bathrooms are the size of separate suites and feature dressing rooms, stand-alone bathtubs with panoramic views, as well as indoor and outdoor showers. Suites open onto private viewing decks with their own bomas, own private plunge pool with loungers, and salas with circular daybeds.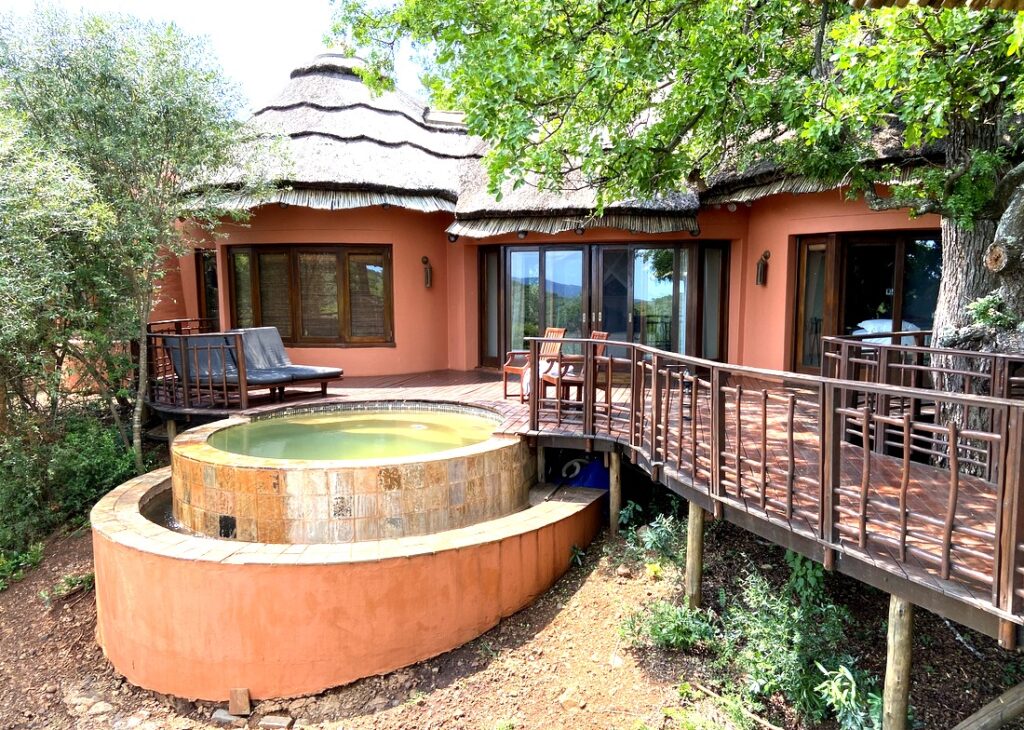 Meals at Thanda Safari are served on the open decks and are feasts for the eyes and the palate. Game drives are rewarding, with exceptional sightings of lions, cheetahs, elephants, rhinos and so much more. Apart from game drives, you can go rhino tracking, go on bush walks, or volunteer in wildlife conservation programs. Thanda Safari is also the first reserve I've visited with its own resident wildlife photographer and a complimentary wildlife photography lesson with him is included in your stay. For some downtime, relax in the cozy library overlooking the waterhole, which constantly attracts parched wildlife.
From the rangers to the servers, the service is exceptional all-around. This, combined with the stunning suites, great food, and considerable expanse of game-rich bushveld almost all to yourself, will ensure that you fall in love with Thanda.
Find Thanda Safari Lodge rates and more info here.
Forest Lodge, Phinda Game Reserve
Forest Lodge is one of the six lodges located in Phinda Game Reserve, in the Kwazulu Natal state of South Africa and about 3.5 hours drive from Durban. As the name certainly suggests, this luxury lodge is set in a thick forest, completely surrounded by nature. All rooms are actually separate cottages that have a spacious living room, an incredibly comfortable double bed, a state-of-the-art bathroom complete with a Victorian-style bathtub, and a cozy porch to relax once you are back from the game drives – provided there are no baboons hanging out!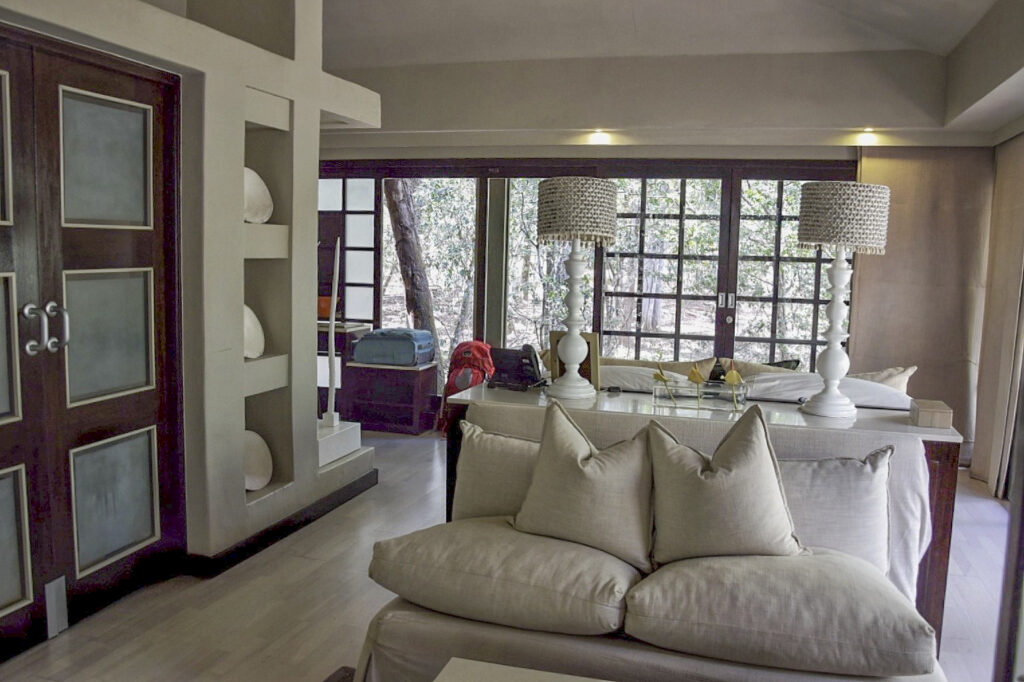 Needless to say, the main perk of staying at Forest Lodge is the possibility of spotting wildlife. As soon as you arrive at the lodge, your assigned ranger will meet you and sit down with you, trying to learn about your specific interests. He (or she) will ask what animals you'd like to spot during your time in Phinda, and will go above and beyond to make sure you have the best animal sightings experience. The Big Five are all found at Phinda, so prepare your camera and binoculars!
Phinda can be visited year-round, but the wildlife experience obviously changes depending on what time of year you go. November is a great month if you want to have sunny long days that are warm but never unbearably hot. In general, the summer months are best if you want to see cubs; whereas the cooler temperatures of the winter months push more animals to come out of the bush.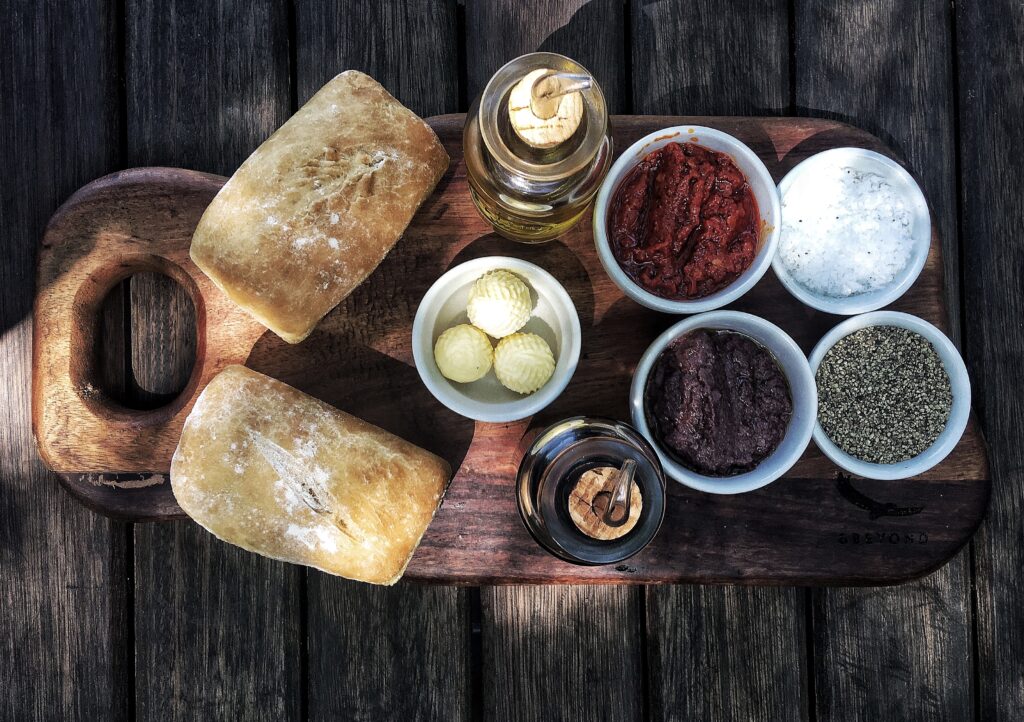 The luxury of the accommodation, the sights, and the incredible food and wine you can enjoy while staying in Phinda make it a very romantic destination that is also perfect for honeymooners. Find Phinda Forest Lodge rates and more info here.
Rhino Ridge Safari Lodge, Hluhluwe-Imfolozi Game Reserve
Hluhluwe-Imfolozi Game Reserve is the oldest reserve in Africa. Home to the Big 5, populations of cheetah and African wild dogs, and with over 400 bird species, the reserve is an incredible wildlife destination. There are a few luxury lodges in the reserve, and one of them is Rhino Ridge, one of Isibindi Africa Lodges.
Rhino Ridge is suitable for all visitors. Families can stay in the family room, which is two rooms together sharing a common area. Newlyweds can enjoy the privacy and exclusivity of the honeymoon villa, which comes with a private plunge pool offering breathtaking views of the African bush.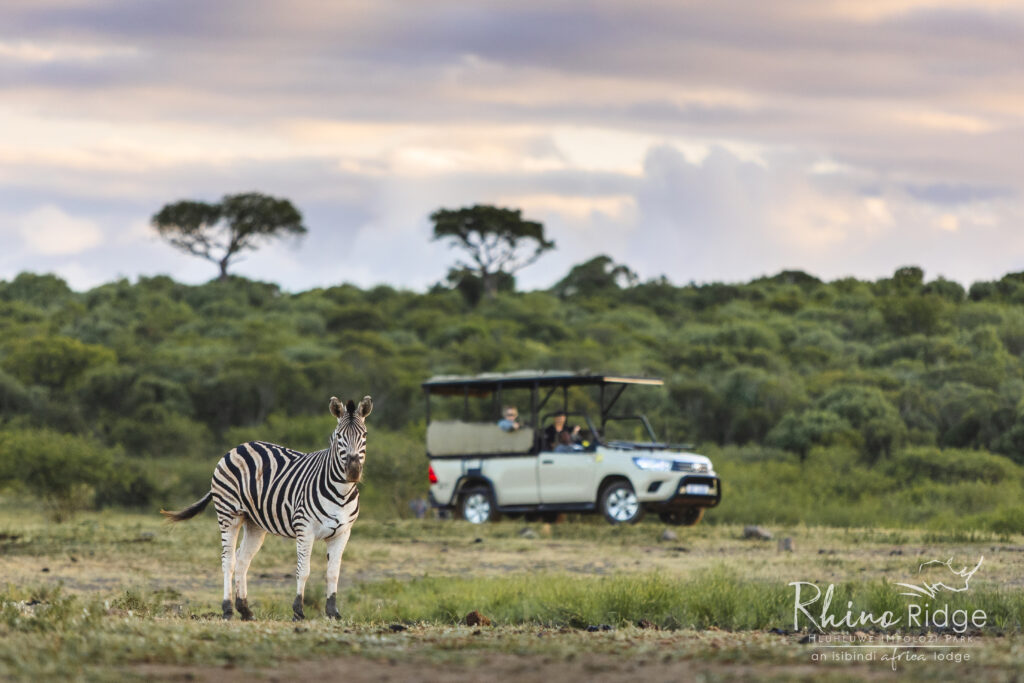 During your stay, the lodge offers different activities, like game drives, birding, bush walks, enjoy a spa treatment. It also offers the opportunity to enjoy a homestay with a traditional Zulu family to learn about their culture, food, and traditions. There's always something to do at Rhino Ridge!
Safari Lodges in Pilanesberg
Pilanesberg National Park is the fourth largest national park in South Africa. Only a 2h drive away from Johannesburg, Pilanesberg is one of the most convenient parks to visit if you fly into the city.
With over 7,000 wildlife species, including the big five, and 300 bird species (and 6 bird hides), this malaria-free park is ideal for wildlife photographers and families.
Ivory Tree Game Lodge, Pilanesberg
The Ivory Tree Game Lodge is a fantastic safari lodge option located in Pilanesberg National Park. It's one of the most accessible safari options in South Africa as it's just a couple of hours' drive from Johannesburg. It's very easy to reach in a car. The park has a variety of animals (including the big 5) and there is no risk of malaria, so it's an easy one to visit for a fantastic experience.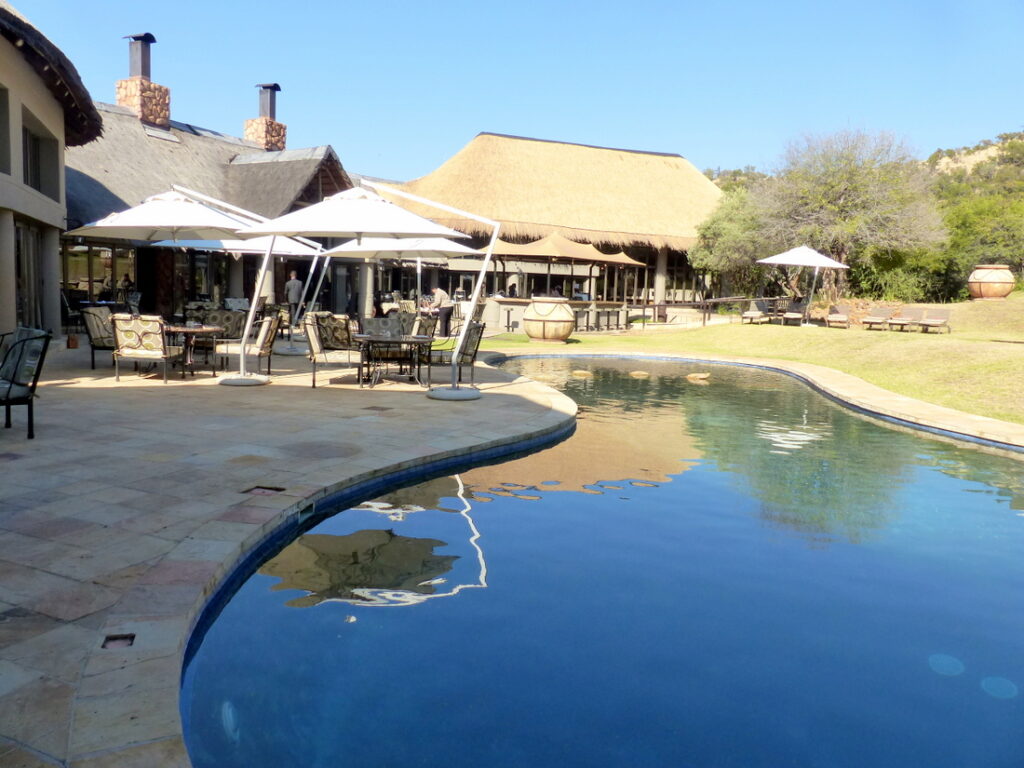 The best way to experience this park is at the Ivory Tree Game Lodge. They are a 5-star lodge with luxury options which make this perfect for honeymoons as well as villas and suites perfect for families with the extra room as children of all ages are welcome.
The lodge is in a beautiful setting with a pool, day spa, archery, quad biking, and drumming circles. The suites and villas are amazing, spacious, and some have their own plunge pools and views over the national park.
All meals and two safari drives are included a day. They also have specialist drives for younger kids. This is where it's especially a good choice for families as it's very hard finding lodges that cater to under 6's. Here, we were able to do drives with our kids aged 1, 5, and 7 altogether. In fact, because we visited in the low season, we had our own private car and driver for the drives.
The meals are generally buffets although dinner can be a three-course affair with a few choices for each dish. There's also an all-day snack bar with lollies.
While you can visit this park and Ivory Tree Game Lodge year-round, Sharon from Dive into Germany highly recommends it in winter. It can be full of safari vehicles in summer, but in winter, we often felt like we had the park to ourselves.
You can find Ivory Tree Lodge rates here.
For more Pilanesberg safari lodges here.
Final thoughts
We hope that after this little taste of safari lodges, you'll plan to include one of these in your next vacation to South Africa. Isn't it time you go on a south African safari? We are always looking for the perfect safari lodge. Did your favorite one make the list? Let us know in the comments!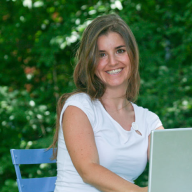 Cristina Garcia
Zoologist and wildlife photographer. She has worked in the field with jackals, wolves, cheetahs, & leopards. She serves on the Board of Directors of SEE Turtles, a non-profit sea turtle conservation organization.
Read her posts at Travel For Wildlife and see more of her work at Truly Wild, & Our Wild Yard.