In November of 2018, the beloved wolf 926F was shot and killed in the tiny town of Silver Gate when she crossed outside the boundary of Yellowstone National Park. She was the alpha female of the famous Lamar Canyon pack. Like many visitors from around the world, we knew and loved her from wolf watching in Yellowstone. Our closest and most memorable wolf encounters were with this beautiful bold female (see photo below).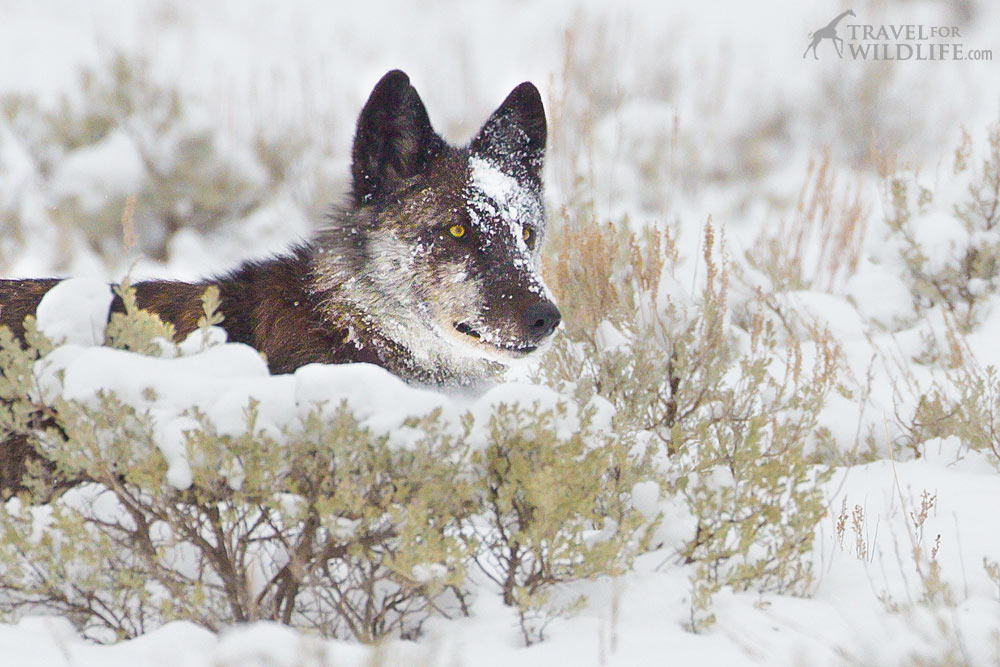 She was shot on the Bannock Trail, a residential street in Silver Gate just outside the northeast boundary of the park. In the wake of this tragic killing a great controversy began to stir in Silver Gate and the neighboring town of Cooke City. Should a no-hunting zone be instituted around these towns? (Or more specifically a ban on wolf hunting and trapping as proposed by Montana Senate Bill 185, see bottom of this post.) Most residents and business owners in Silver Gate and Cooke City support the hunting ban, and only a small minority do not.
Our goal here is to compile a list of businesses who have confirmed they are in support of a ban on wolf hunting and trapping around Silver Gate and Cooke City. WE DO NOT CONDONE A BOYCOTT OF SILVER GATE AND COOKE CITY. This would simply harm the majority of residents and business owners who love and support wildlife and the natural Yellowstone ecosystem.
If you're one of the people who has considered boycotting these towns, please read our companion article Town of Silver Gate Caught in the Crossfire After Wolf Shooting right now. It will give you an insider's view of how this is affecting the pro-wolf majority in Silver Gate and provide you with some more effective ways to support the ban on wolf hunting.
This list was only created to help wolf-supporters choose which businesses to support when they visit the Silver Gate and Cooke City area. We love Silver Gate and intend to stay there every time we visit Yellowstone.
Several people have been working toward compiling this list and it will be an on-going process as we acquire more information. If you are a business owner in Silver Gate or Cooke City and would like to publicly proclaim your support for the no-hunting zone for wolves, please do so in the comments below or contact us to be included on this list.
Thank you for supporting wildlife friendly businesses (and pro-wolf businesses) in Silver Gate and Cooke City.
---
Wolf Friendly Businesses in Silver Gate, Montana
(Keep in mind, this is an incomplete list. These are just the businesses who chose to respond to our request. Last update March 5, 2019)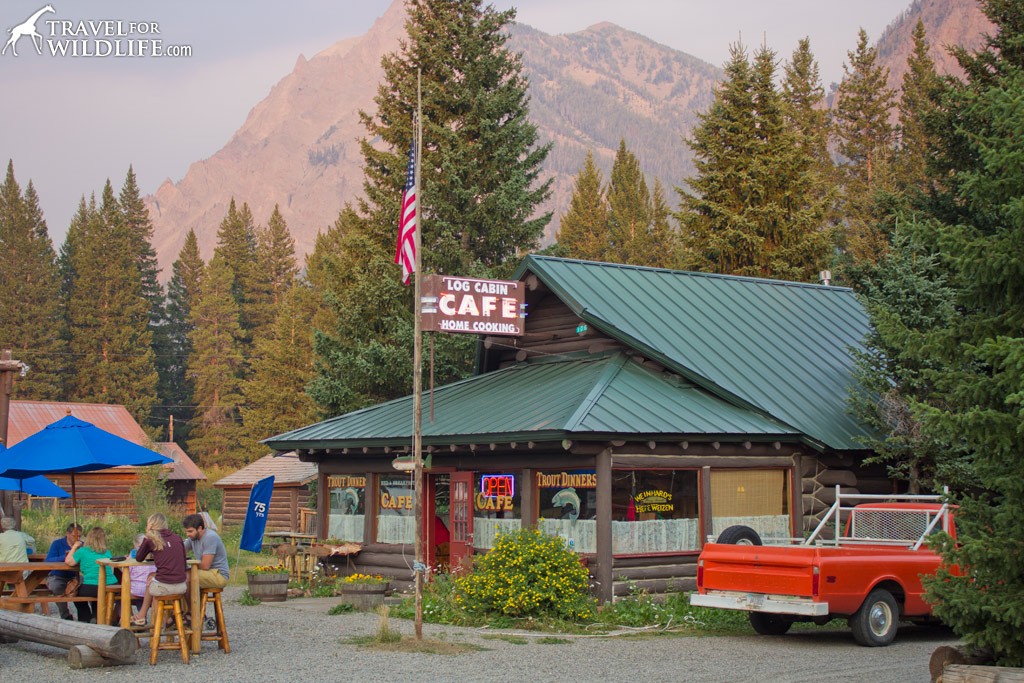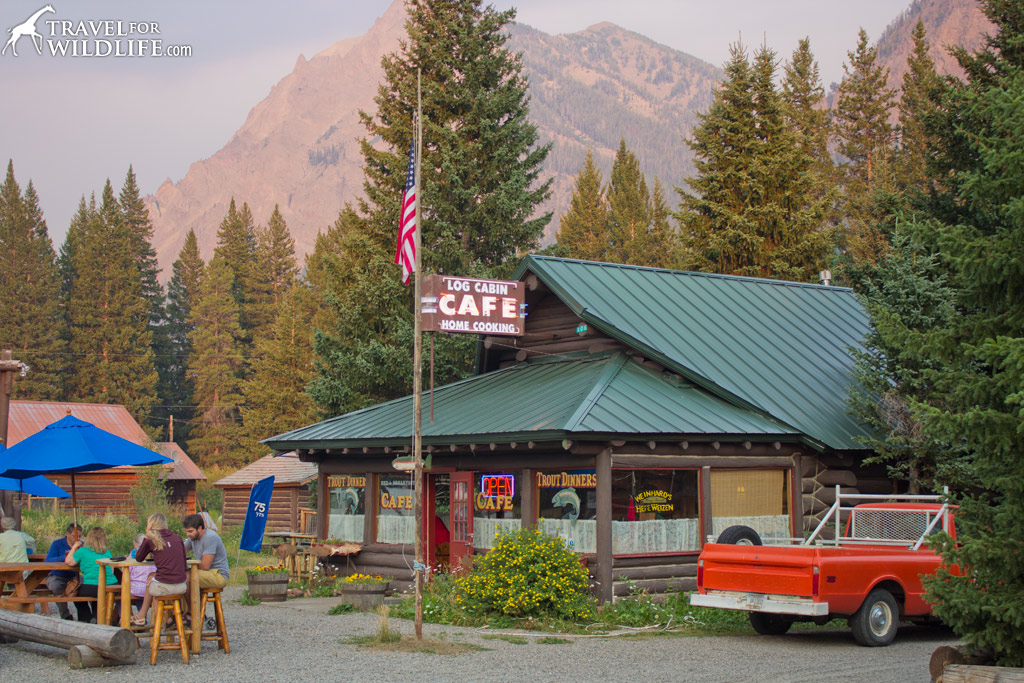 ---
Wolf Friendly Businesses in Cooke City, Montana
We haven't begun to compile this list yet. It is a slightly larger town with a lot more businesses, so please give us time as this list develops.
---
More About the No-Hunting Zone Controversy in Silver Gate and Cooke City
It should be noted that it was a Cooke City resident (and business owner) who killed the wolf in Silver Gate, not a Silver Gate resident. However we do not support the idea of boycotting the town of Silver Gate or Cooke City. The majority of residents and business owners were appalled by this killing. It would be unfair to harm them because of a few individuals in the area. Instead, we should support the businesses who do support wildlife and a no-hunting zone around Silver Gate and Cooke City.
It is also important to note that 926F, like her famous mother before her (known as 06), was hunted legally (according Montana Department of Fish, Wildlife & Parks) in the state-sanctioned Montana wolf hunt. Many contended that the hunt was illegal (involving two-way communications and that she was shot in the road.) After further investigations, the Montana FWP states they have not found enough evidence to rule the hunt as illegal. If somebody does have further information to assist in the investigation they can reach the agency's 24-hour tipline at 1-800-TIPMONT.
We won't be getting too deep into the larger issue of whether a legal wolf hunt should be allowed at all in Montana but I will say that I don't believe it makes sense for conservation or for humans financially. For example, according to Montana Fish, Wildlife & Parks: "During the 2017-2018 wolf season, 255 wolves were harvested: 65 percent hunting, 35 percent trapping. Approximately, $380,000 was generated for wolf conservation and management by wolf license sales." On the other hand, a study called "The Economics of Wolf Recovery in Yellowstone National Park" by University of Montana researchers concluded that visitors coming from outside Montana/Wyoming/Idaho were spending $35.5 million dollars a year specifically to see or hear wolves in the park. Wolves are clearly worth more alive than dead.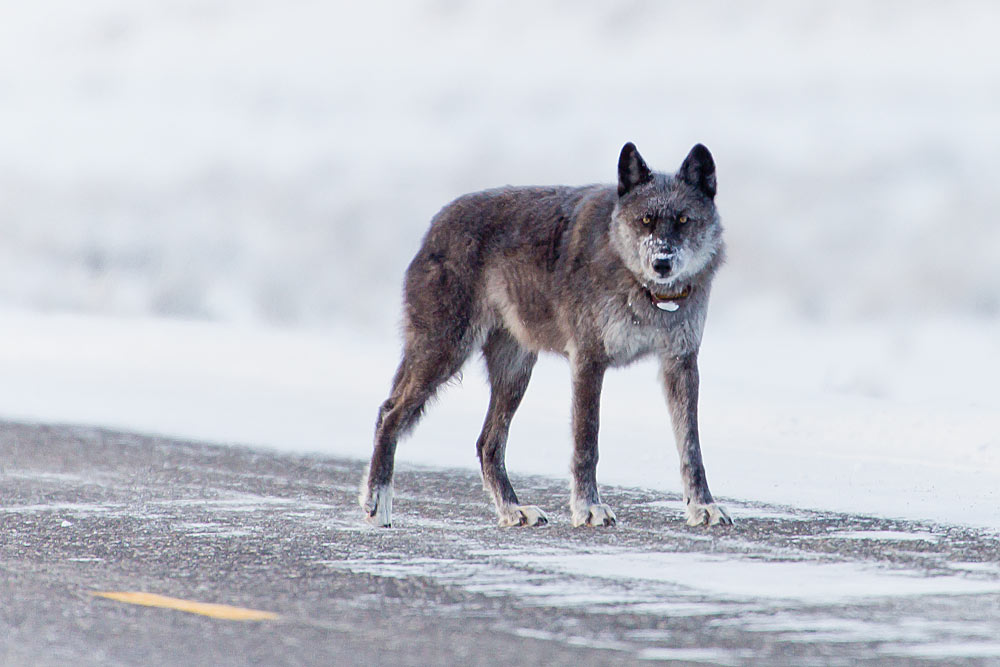 Montana State Senate Bill 185
This week, Senate Bill 185 was rejected by the Senate Fish and Game Committee. The bill, introduced by Senator Mike Phillips, would have banned wolf hunting and trapping in two wolf management zones adjacent to the Yellowstone National Park northern border. Zones 313 and 316 include the Gardiner area and the Silver Gate/Cooke City area. Each of these wolf management districts had a state-sanctioned hunting quota of 2 wolves per year. Even though support at the public hearing last week in Helena was 3 to 1 in favor of the bill, the committee voted 9 to 1 against it. Now it will be two years before the bill can come up again in state legislature. Linda & Nathan Varley, owners of Yellowstone Wolf Tracker were some of the locals who went in support of the bill. Their facebook post from earlier today sums up the situation well (see below)
For information about how you can support the bill to ban wolf hunting around Silver Gate and Cooke City, please read our companion article Town of Silver Gate Caught in the Crossfire.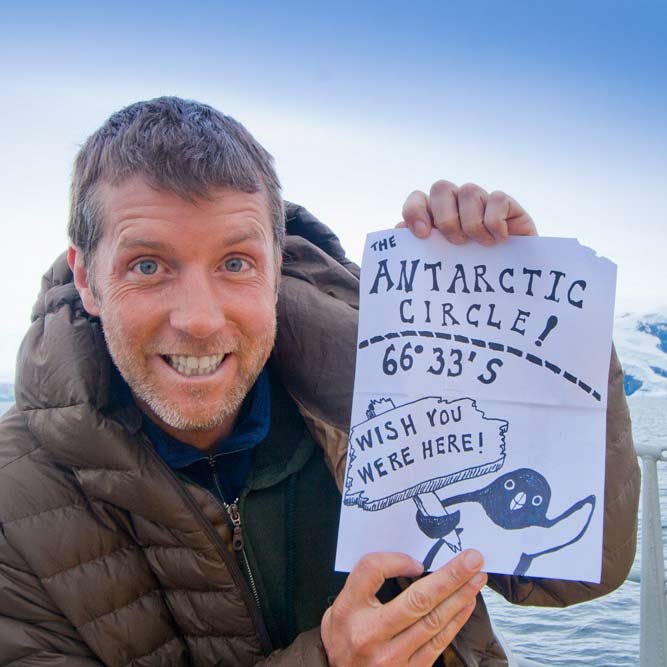 Hal Brindley
Brindley is an American conservation biologist, wildlife photographer, filmmaker, writer, and illustrator living in Asheville, NC. He studied black-footed cats in Namibia for his master's research, has traveled to all seven continents, and loves native plant gardening. See more of his work at Travel for Wildlife, Truly Wild, Our Wild Yard, & Naturalist Studio.