Where to Stay In Yellowstone For Watching Wildlife
It's no secret that Yellowstone National Park is one of North America's greatest wildlife-watching destinations. But one question that gets asked over and over is "Where is the best place to stay in Yellowstone for wildlife watching?" You may be surprised to learn that the secret favorite of seasoned wildlife and wolf watchers is not a National Park lodge or the bustling gateway town of Gardiner. In fact, it is a little-known town tucked outside the northeast corner of the park in Montana that is a top choice for places to stay in Yellowstone. Or more precisely it is two tiny towns nestled shoulder to shoulder. They are Cooke City and Silver Gate. You can stay at a hotel or you can even find a Yellowstone cabin rental that suits your group. Lodging in Yellowstone has never been cuter!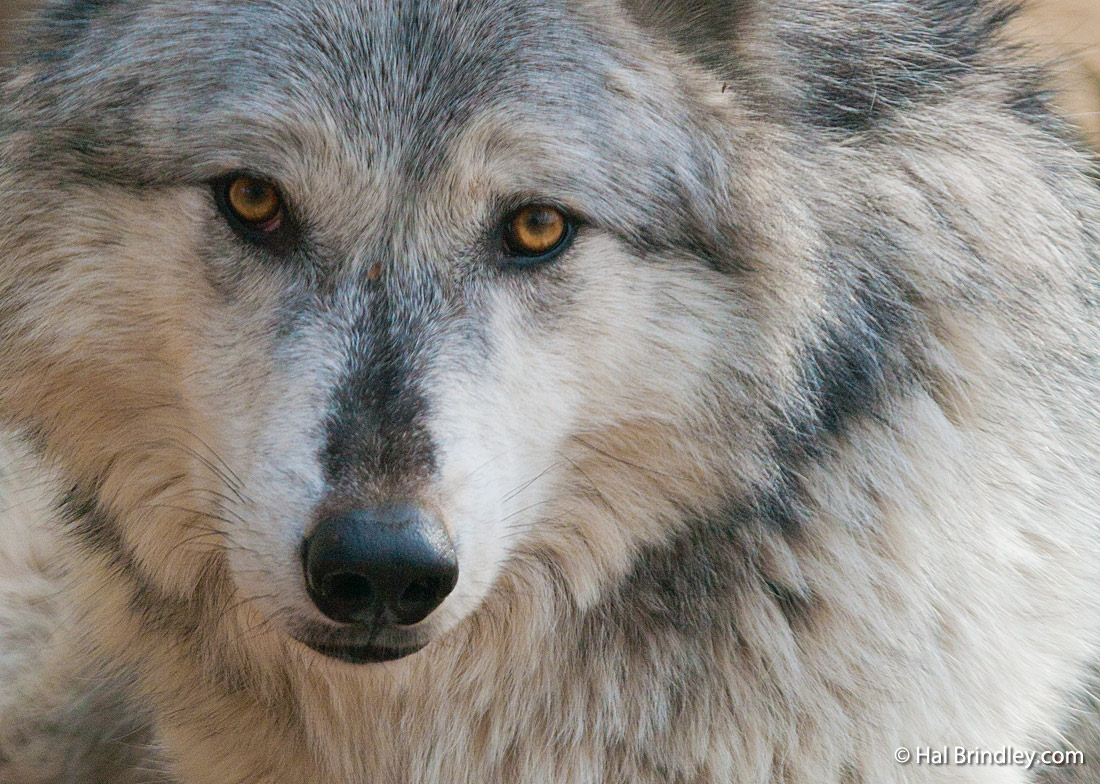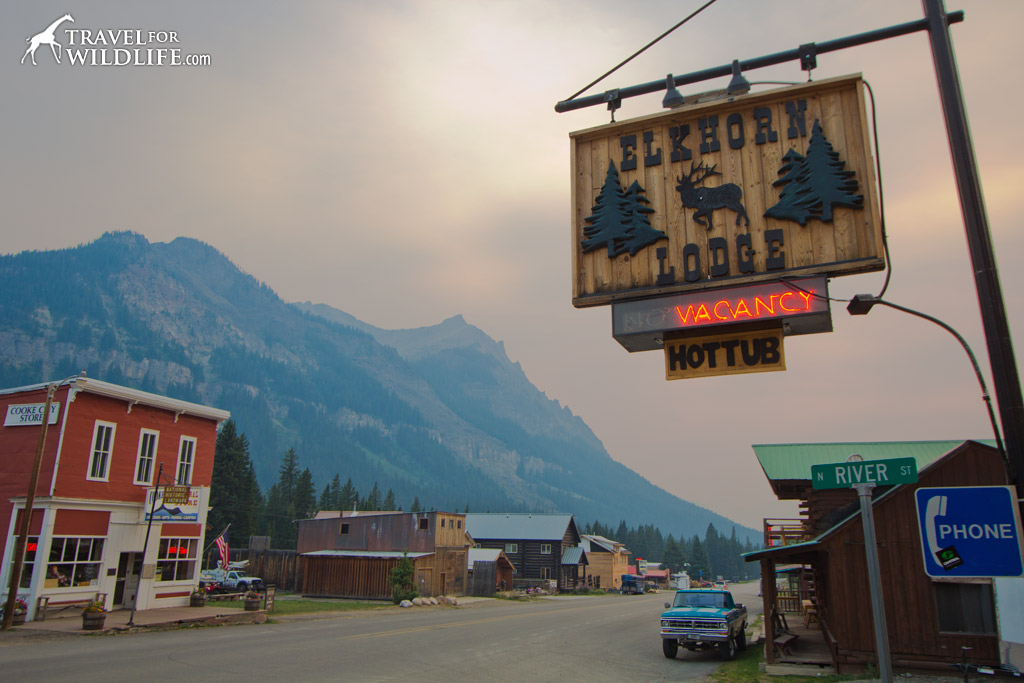 *This article may contain affiliate links. We receive a small commission at no extra cost to you.*
Why Choose Cooke City/ Silver Gate
Yellowstone National Park is a huge place. Searching for animals may seem a bit like trying to find a contact lens in swimming pool. Where to begin? Thankfully, there is one region of the park that is the undisputed champion for watching wild creatures: the Lamar Valley in the north east corner.
The general lack of trees in the valley floor allows for open viewing across vast spaces. The convergence of multiple habitat types and a wide range of altitudes permits a grand menagerie of creatures to coexist in a fairly small area. And best of all, great feeding opportunities for ungulates (such as elk, bison, deer, moose, pronghorns, and even mountain goats) means great hunting and scavenging for Yellowstone's big predators like wolves and grizzly bears.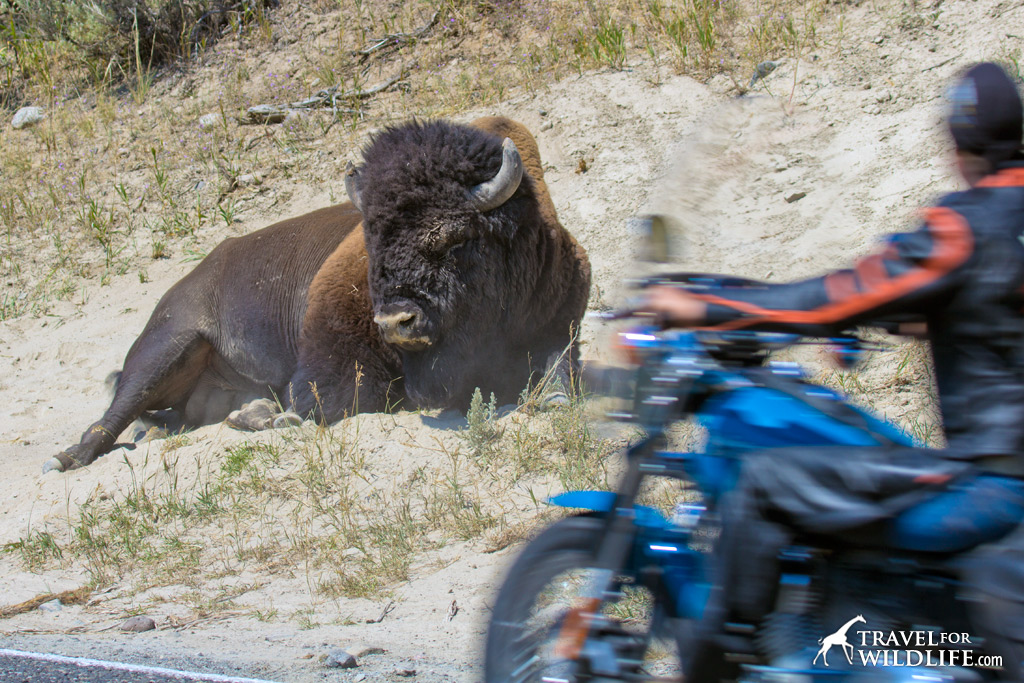 If you're the kind of person who likes to rough it or you're on a tight budget, get yourself a camp site in the Slough Creek or Pebble Creek Campgrounds. They are right smack in the middle of prime wolf territory and all sorts of animals are likely to wander through your site. Plus you have the added potential bonus of hearing a wolf howl while you sleep. However, these campgrounds are only open during the summer to fall season. (as of writing, Slough Creek was open June 15-Oct 31 and Pebble Creek was open June 15-Sept 30.)
Why is this a problem? Because hardcore wildlife watchers agree that winter is the ultimate season to watch wolves in Yellowstone. That's where Silver Gate and Cooke City come in.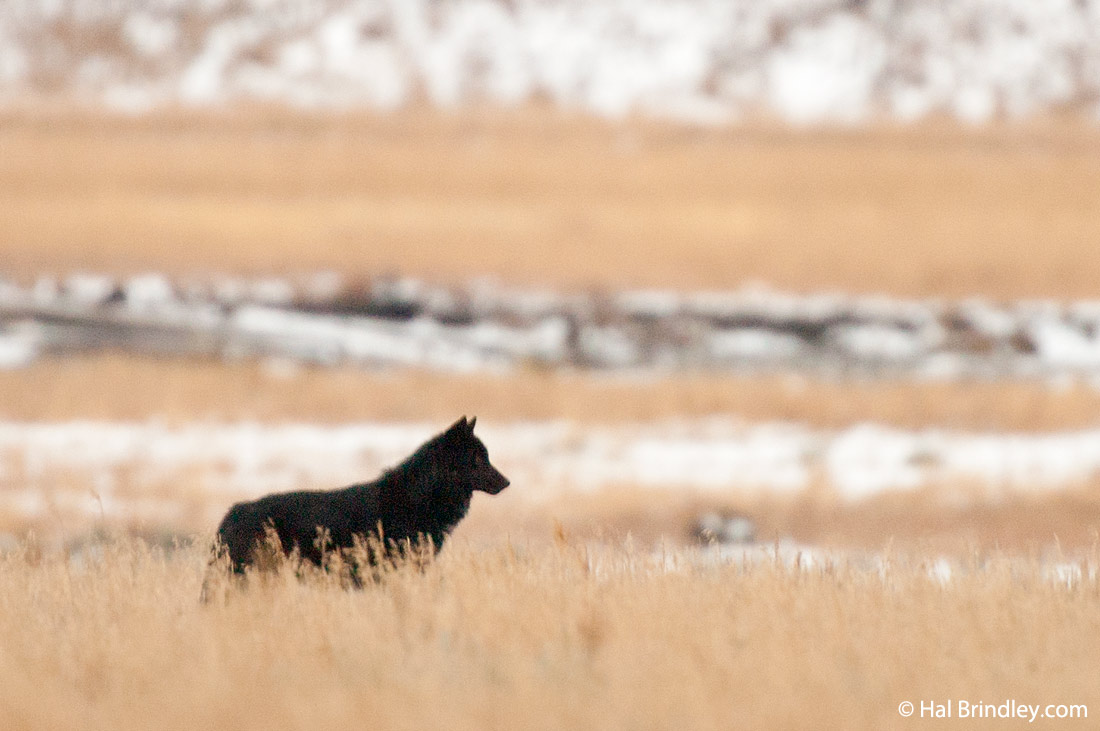 Just a short and beautiful 9-mile drive east from Lamar Valley and up Soda Butte Creek gets you to the northeast gate of the park. Here you'll cross into Montana through rich pine forests and into the welcoming arms of tiny town called Silver Gate. There's not much too it, in fact you could probably hold a single breath and drive through to the other side.
But this micro town holds everything a visiting wildlife enthusiast could desire, all clad in a cozy log-cabin wrapper. Looking for a few more choices? Then drive two more miles up the road and you've officially entered Cooke City. This sister town seems like a bustling metropolis compared to Silver Gate, even though the 2010 census shows Cooke City's population at a mere 75 living souls. But that didn't stop Budget Travel Magazine from naming it one of the ten coolest small towns in America in 2012.
Eat, Sleep, Find Animals. Our Experiences in Cooke City/ Silver Gate
No, your cell phone isn't going to work in Cooke City/Silver Gate. But you might see a moose wander down the main street or a grizzly cross through your backyard. You will also be able to sleep comfortably, eat at a surprising selection of fine dining establishments, and stock up on just about everything you might need.
Silver Gate:
Why is it so cute and loggy looking? It's a town ordinance. All structures must be built from log or clad in log siding. Quaint, rustic, and Western-frontiersy is a given here.
Walking across the bridge that serves as the driveway and taking a right onto the main road you'll discover the only restaurant in town: The Log Cabin Cafe Bed and Breakfast. It is undoubtedly one of the most picturesque cafes we had ever laid eyes on, but what really blew us away was the menu of sophisticated dishes that would seem more at home in a trendy urban center. Delicious vegetarian options (what? in Montana?) and fresh, local, organic ingredients combine to form new twists on traditional favorites. I was actually a little embarrassed when Cristina moaned out loud upon sinking her teeth into the organic pumpkin bread drizzled with honey. It was that good. Log Cabin Cafe B&B has some very cute cabins available right on the grounds and the proprietors own a well-stocked outdoor gear center just up the road and across the street called Silvertip Mountain Center. The Log Cabin Cafe is a member of 1% for the Planet which means >1% of their annual revenue is donated to the Greater Yellowstone Coalition.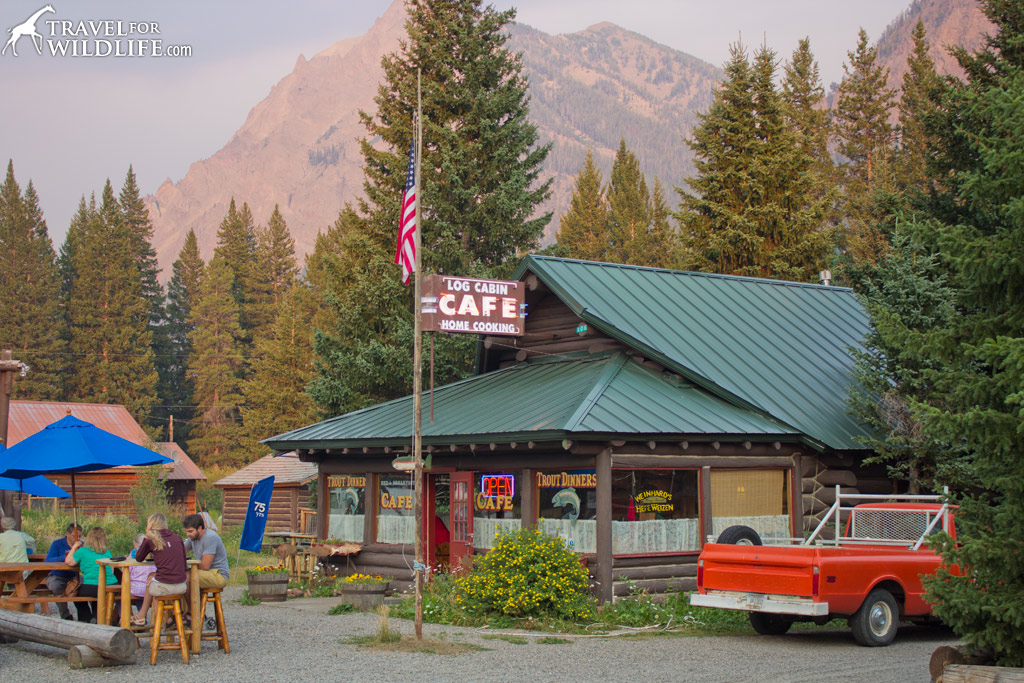 Two other general stores in town will round out your shopping and ice cream needs (try the Montana-made Wilcoxson's at Stop The Car Trading Post). The Silver Gate General Store and Cabins, right across the street, has great deals on bear spray and the owner will give you a free self-written guide to Yellowtone's finest attractions if you ask.
But the one shop you must not miss as a wildlife watcher is the Wildlife Along the Rockies photography gallery. The owners, Dan and Cindy Hartman, are not only incredible wildlife photographers, but also possess a vast amount of local knowledge about how and where to see Yellowstone's wild creatures. You can even rent a spotting scope here for safe close-up viewing of wolves. The scopes belong to none other than the Yellowstone Wolf Tracker Nathan Varley, a wolf biologist who now guides others into the Yellowstone park to see these amazing animals in action. If you're driving through the park one-way from Silver Gate to Gardiner, you can rent the scopes here at the Wildlife Along the Rockies gallery and return them to Nathan's base in Gardiner.
For more great ideas on businesses and lodging to support in Silver Gate, check out our new List of Wildlife-Friendly Businesses in Silver Gate & Cooke City.
Cooke City:
We spent two nights at the Elk Horn Lodge and were absolutely thrilled with our private log cabin right smack in the middle of town. (Ask for cabin number 2). I sat in the hot tub next to our cabin and stared toward the peaks above Yellowstone and thought to myself this is not bad. The friendly owners are wildlife enthusiasts themselves and can offer you plenty of local info about Cooke City services.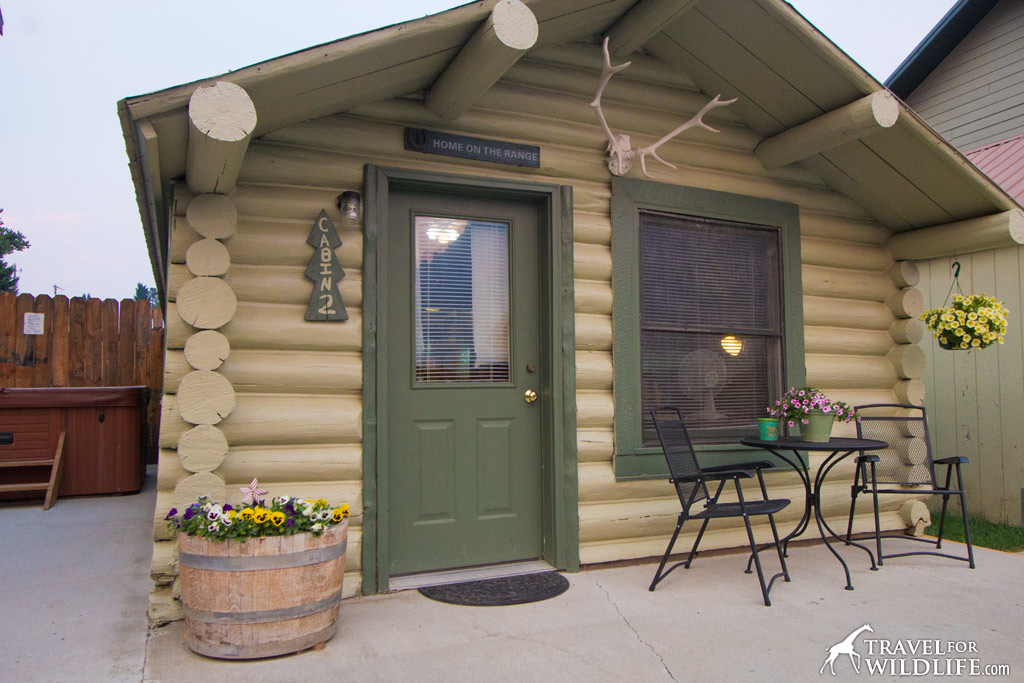 "City" might sound like a bit of an exaggeration for this tiny hamlet but it will feel downright bustling compared to sleepy Silver Gate. Bikers crowd into the saloon at the Soda Butte Lodge, while enticing smells waft over sidewalk diners at the Beartooth Cafe.
You can also find one of the most authentically old-school general stores in the west, the Cooke City General Store. It's been operating for more than 125 years and still has the original cash register on the counter.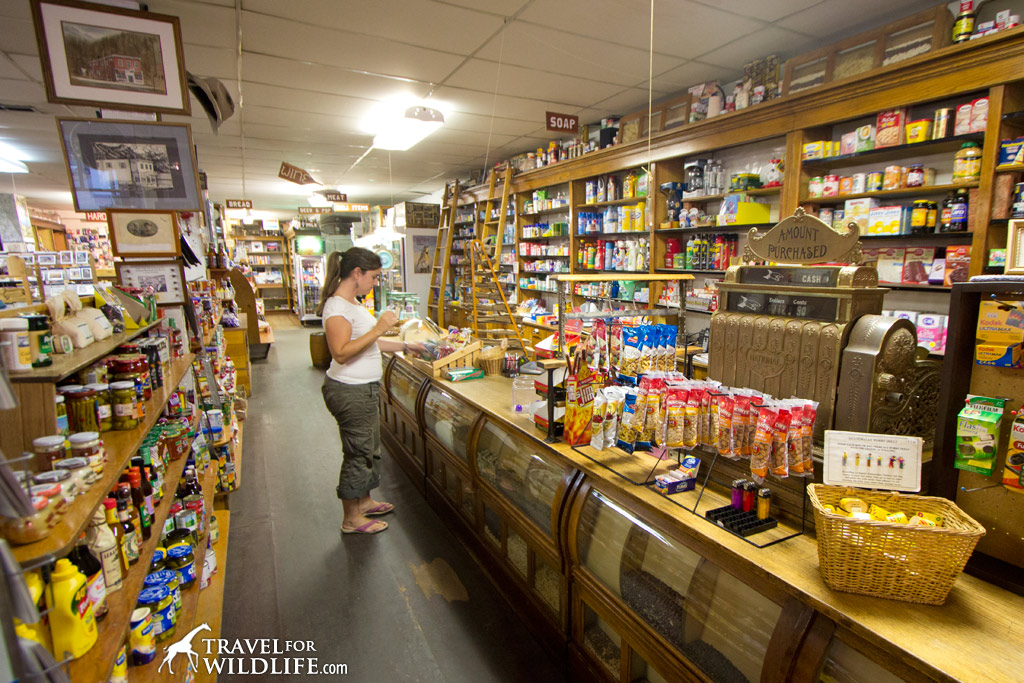 A quick look around the main street will reveal an excellent bakery (the Bearclaw Bakery) an assortment of eateries, lodging, gift shops, saloons, and even (gasp!) a gas station. Check out the visitor center or visit the Cooke City Chamber of Commerce site to find out more about all the town's amenities and attractions.
Final Thoughts
Sure there are lots of hotels in and around Yellowstone National Park, but if you've come to see the wolves and Yellowstone's other abundant wildlife, consider staying in the wildlife watcher's secret hideaway: Cooke City/Silver Gate. You won't be disappointed.
Disclosure: Free lodging for our stay was provided by the Elk Horn Lodge in Cooke City and the Grizzly Lodge in Silver Gate, and a fine meal was provided to us by the Log Cabin Cafe, but the opinions expressed herein are entirely our own. Many thanks to the Cooke City Chamber for its assistance.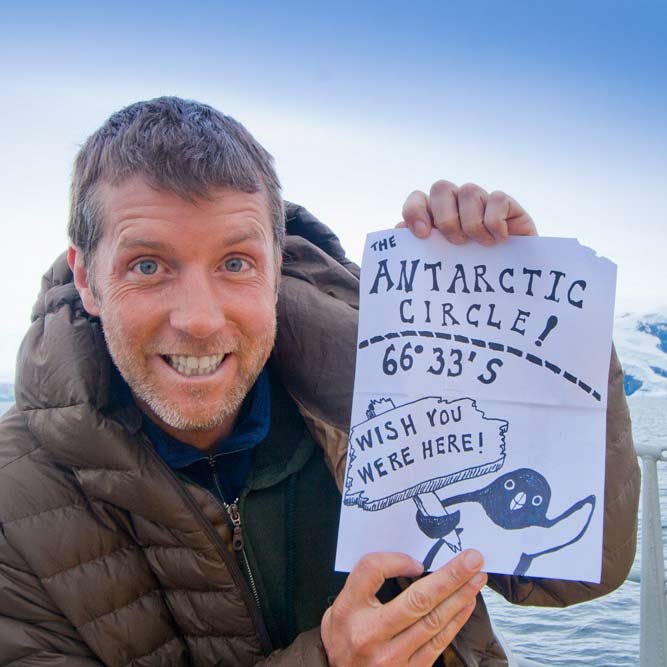 Hal Brindley
Brindley is an American conservation biologist, wildlife photographer, filmmaker, writer, and illustrator living in Asheville, NC. He studied black-footed cats in Namibia for his master's research, has traveled to all seven continents, and loves native plant gardening. See more of his work at Travel for Wildlife, Truly Wild, Our Wild Yard, & Naturalist Studio.