Located in the top section of Kruger National Park, Tsendze rustic camp is one of those places that after you find it, you want to keep it to yourself.
Tsendze is perfect for those who are looking for a self-catering rustic bushveld experience, away from the Kruger crowds. For other tips on how to beat the crowds in Kruger, read this post.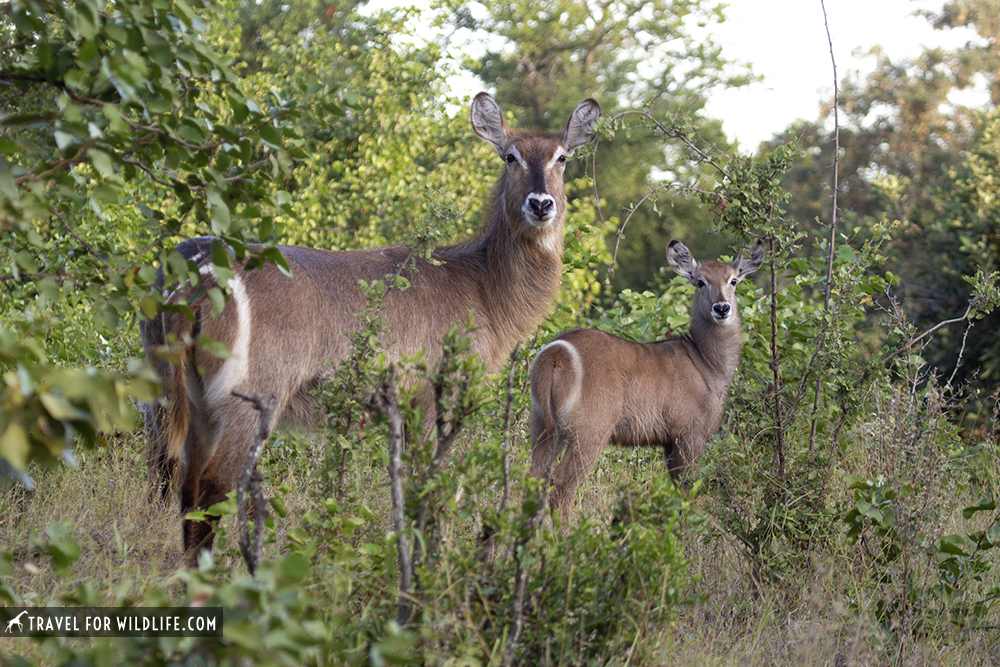 Tsendze comes from the Tsonga word 'tsendzeleka' meaning "turn around" in reference to someone lost in the bush.
Tsendze rustic camp is 27 miles north of Letaba rest camp and only 5 miles south of Mopani Rest Camp by the seasonal Tsendze river. Tsendze is in the Mooiplaas Ranger Section area, which is known for large herds of buffalo, many elephant bulls, lions, and waterbucks. The camp is shaded by mopane trees, leadwood, and apple leaf trees.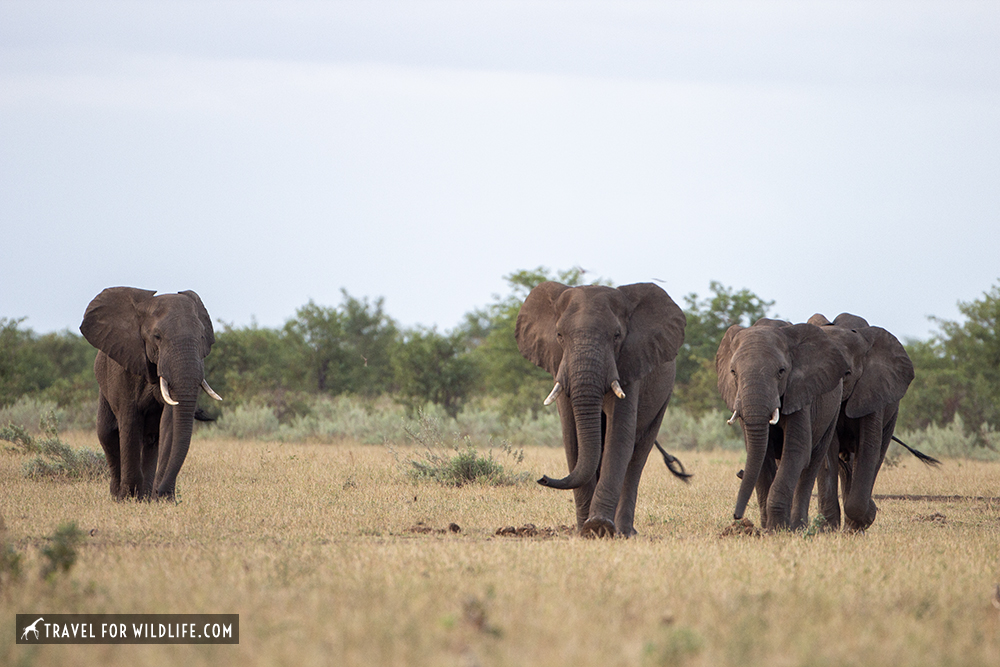 Tsendze rustic camp facilities
Tsendze rustic campsite is managed from Mopani camp and has no reception area. Check-in time is at least 1 hour before the gate closes and it takes place at Mopani Restcamp. Before entering Tsendze you must have checked in.
The closest Kruger gate to Tsendze camp is Phalaborwa gate, which is 43 miles away and over 1 hour drive to camp. Make sure you take this into account when arriving the first day as you have to go to Mopani first.
Tsendze has 34 tent/caravan sites. Maximum of 6 persons per site. If you are after a specific site you can try and ask for that particular site when booking. Each camping site is equipped with its own braai stand and a rubbish bin. One fresh water tap is shared per three sites.
The entrance gate at Tsendze rustic camp site is always closed so you have to get out of your car to open the gate and close it behind you. Always double-check for wildlife before leaving your car.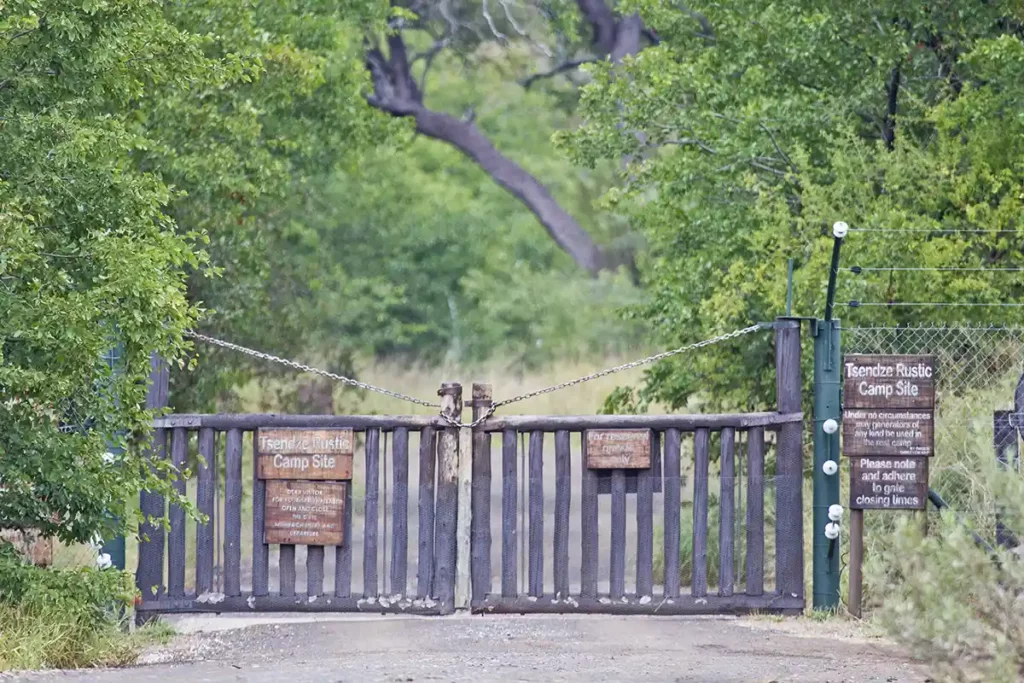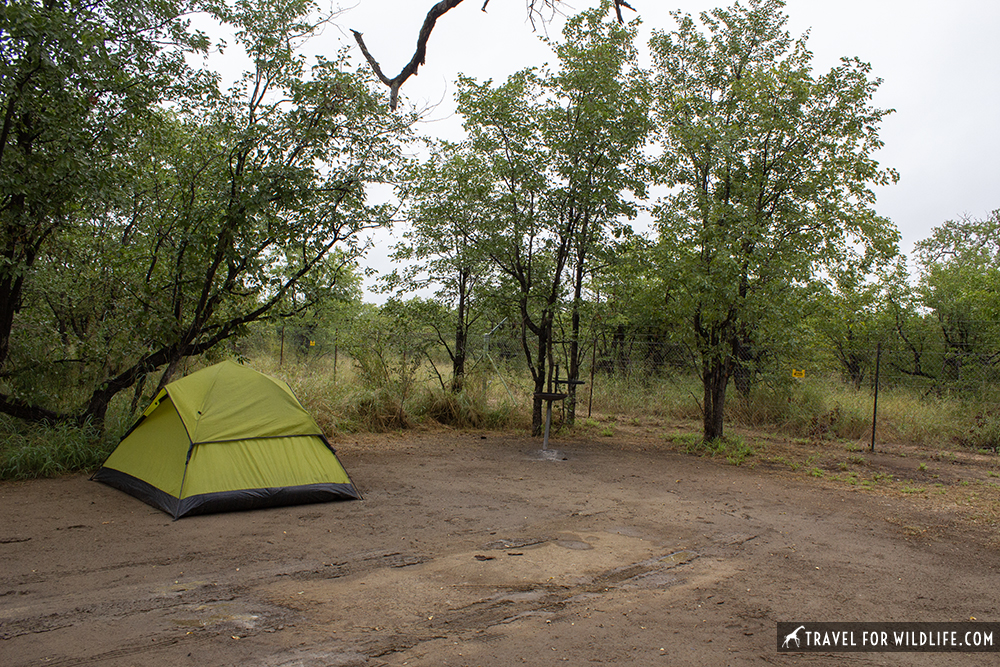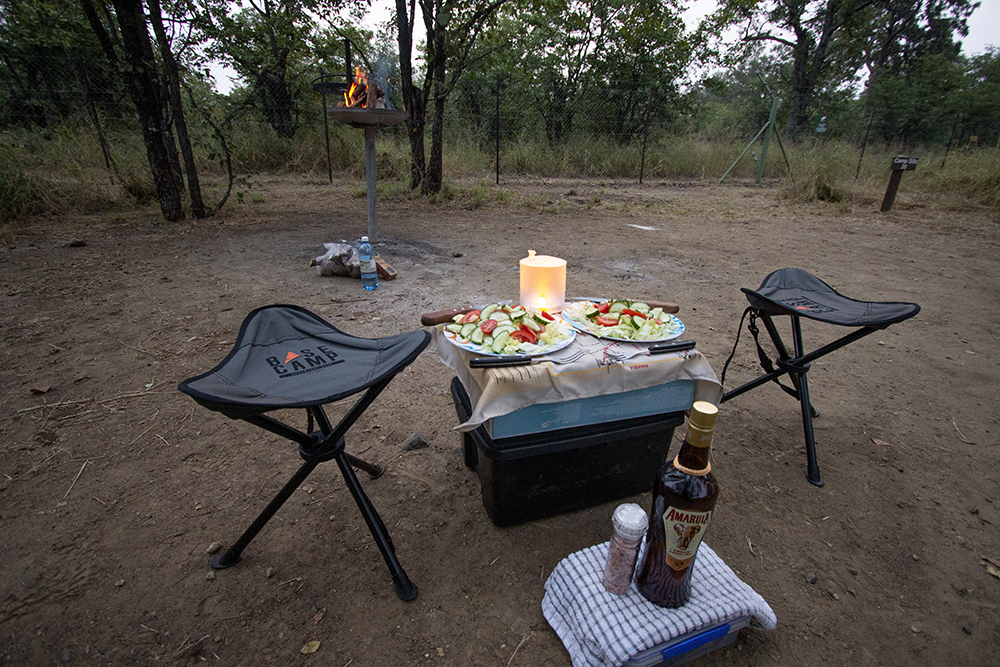 There are NO chalets or rooms at Tsendze.
Two communal camp kitchens.
Two ablution facilities (wheelchair friendly and with an option of open-air showers).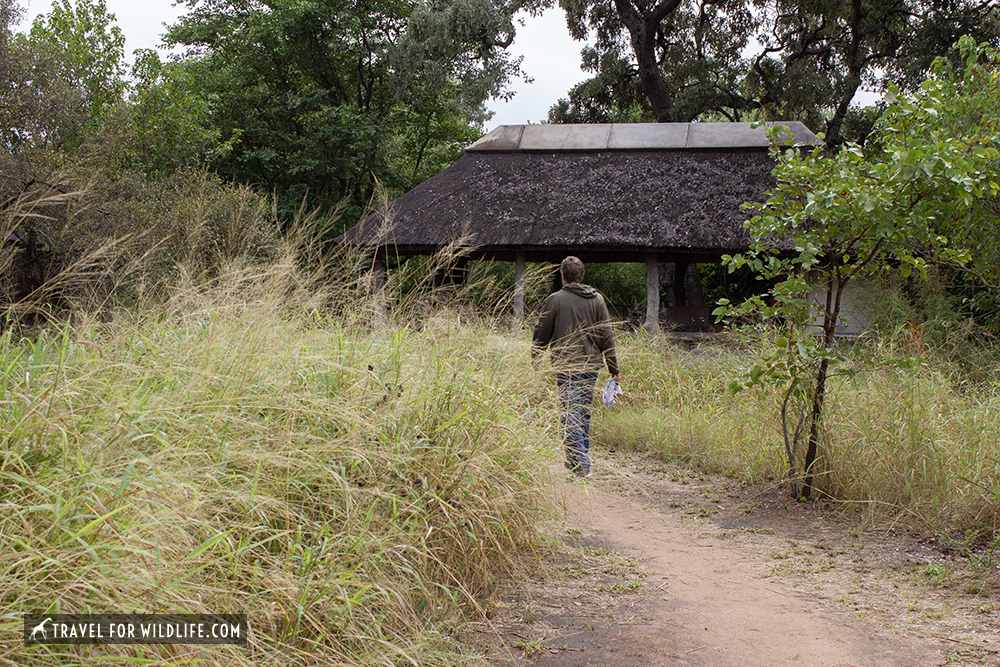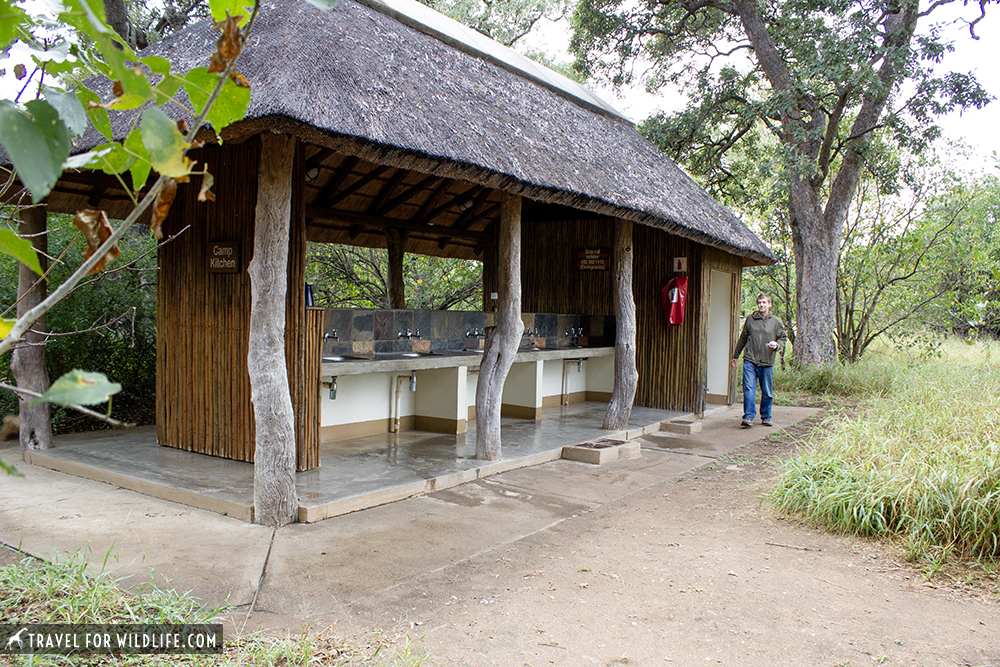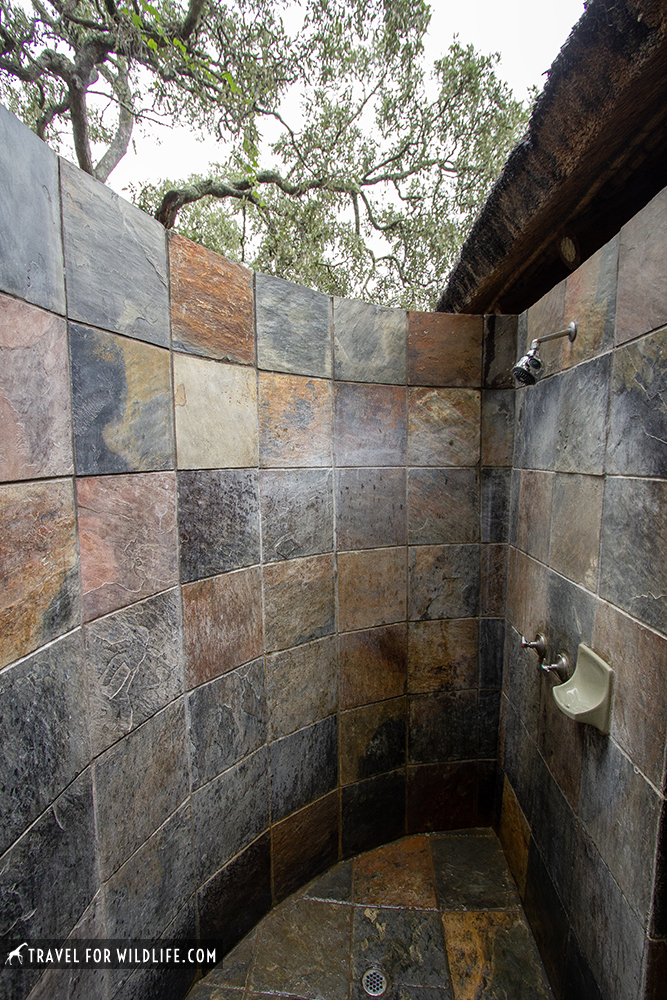 Warm water from gas geysers, with lights from a solar battery system.
There is no electricity supply at any of the campsites. No power points.
No portable power generators are allowed.
Two communal refrigeration facilities are available.
No shop, restaurant, or fuel station in camp (all available at Mopani 4.3 miles away).
No ATM at camp.
No Reception office at camp.
Keep your outdoor lighting to a minimum to not disturb other visitors.
Activities at Tsendze Rustic Camp
There are no activities available at Tsendze. Guests can book all activities available at Mopani Rest Camp reception (or on tel: (013) 735 6535/6) and guests will be picked up from Tsendze main gate.
There's a little trail that goes along the perimeter fence if you want to go for a short walk. Bear in mind that this trail goes through all the campsites, so be respectful of other guests.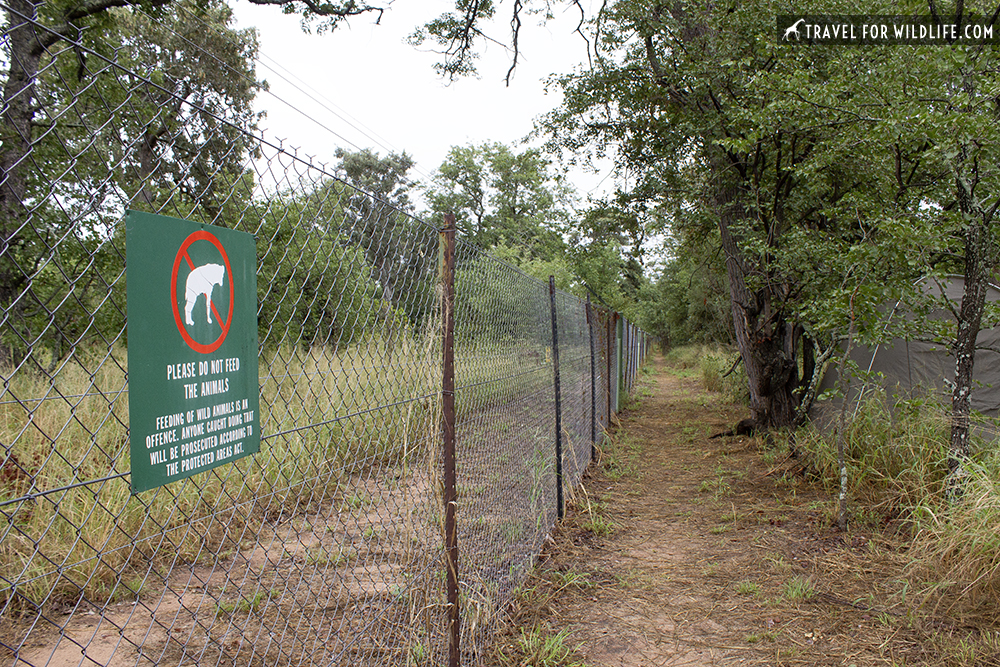 Tsendze is right next to the lovely Mooiplaas picnic site overlooking the Tsendze riverbank. Perfect spot if you are meeting someone or if you want to have lunch out of the rain.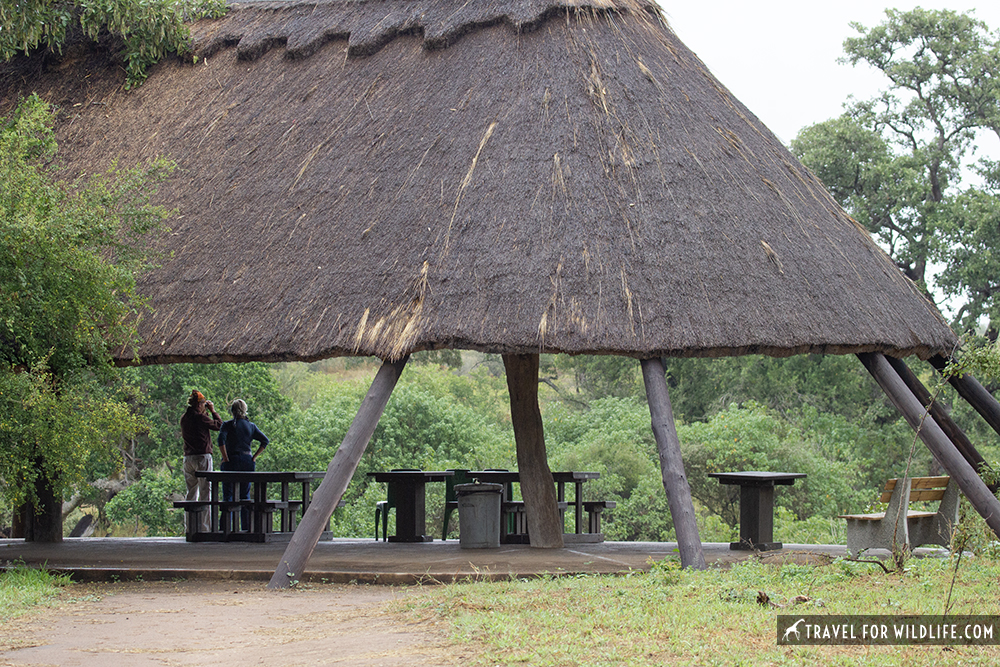 Activities at Mopani Rest Camp
One of the great things about Tsendze is that you are camping in a rustic camp away from the busy camps, but at the same time you are really close to Mopani Rest Camp where you can take advantage of the facilities of a main rest camp, like the restaurant with its gorgeous views over the Pioneerdam.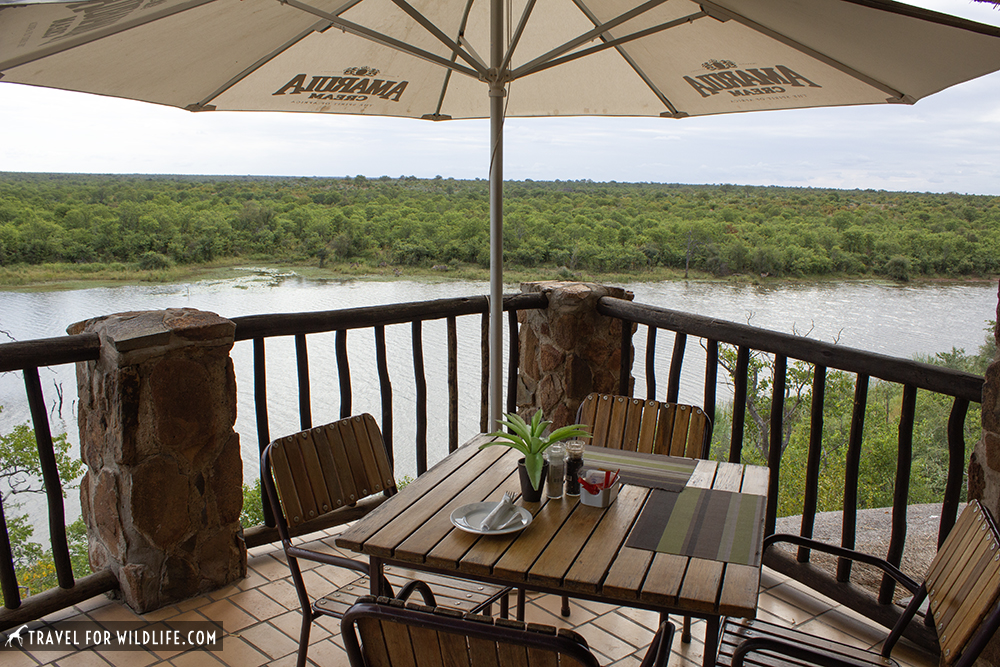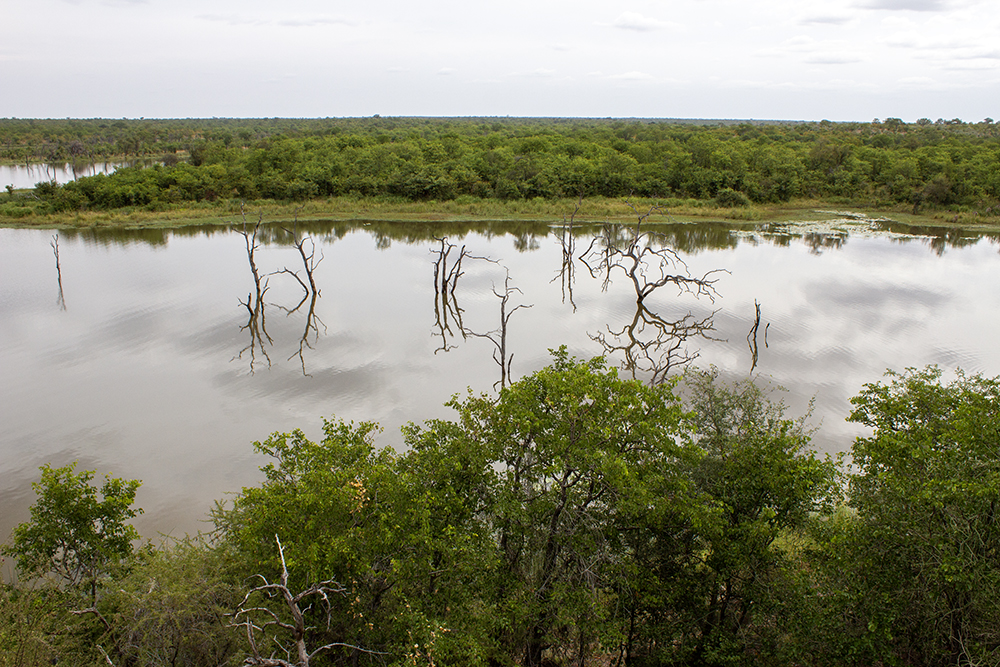 All activities can be booked at reception.
Guided bush walks and game drives
Bush Breakfast and Bush Braai (Barbecue). Includes game drive to the venue.
Tropic of Capricorn: (located 12km north of the camp)
Pioneer Dam Bird Hide (located 4km outside the camp and just south of Mopani)
Wildlife films (shown daily at reception during office hours)
In camp, trail walk, following the fence. This trail brings you down to the water level. There is a fence between the trail and the water, so it is safe from wildlife like crocodiles and elephants. Perfect place to search for crocodiles, elephants, and other wildlife across the Pioneer reservoir.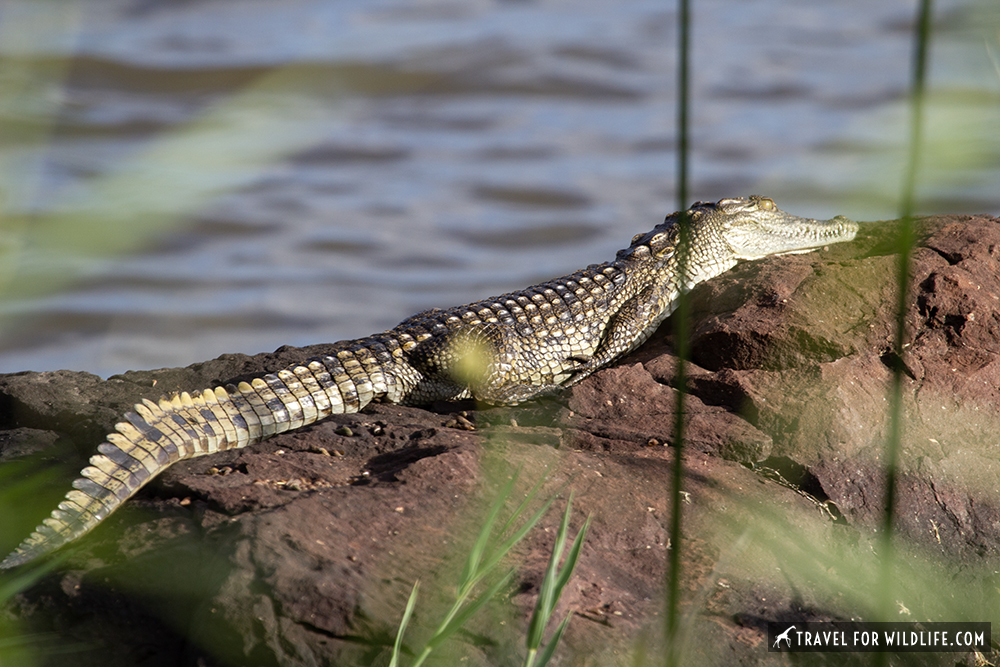 Game drives from Tsendze
Shipandani overnight hide is only ten minutes away from Tsendze. While the bird hides can be booked overnight, these are available for all guests during the day.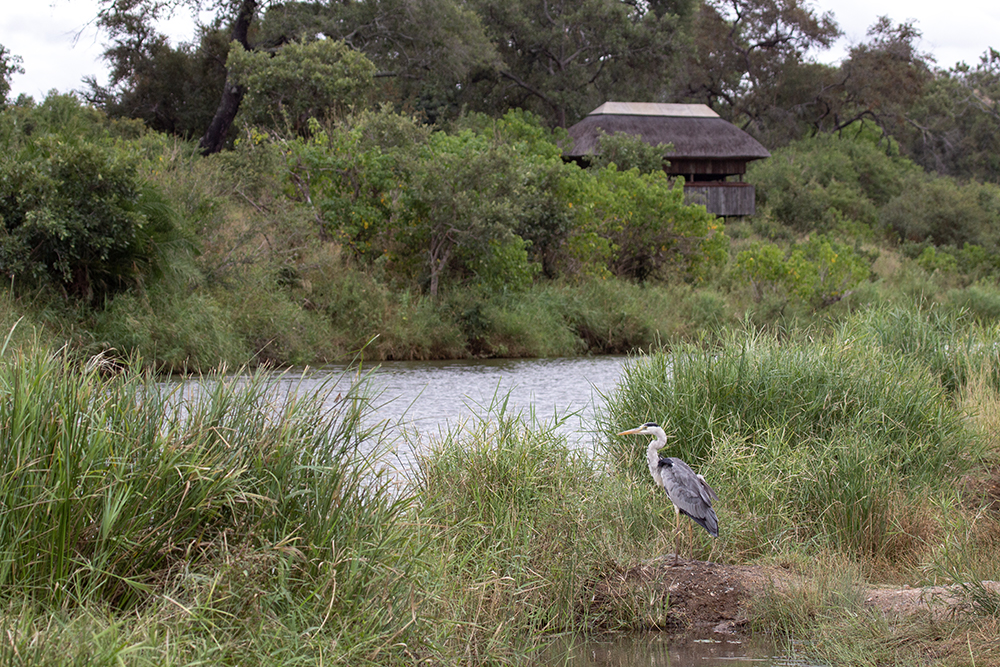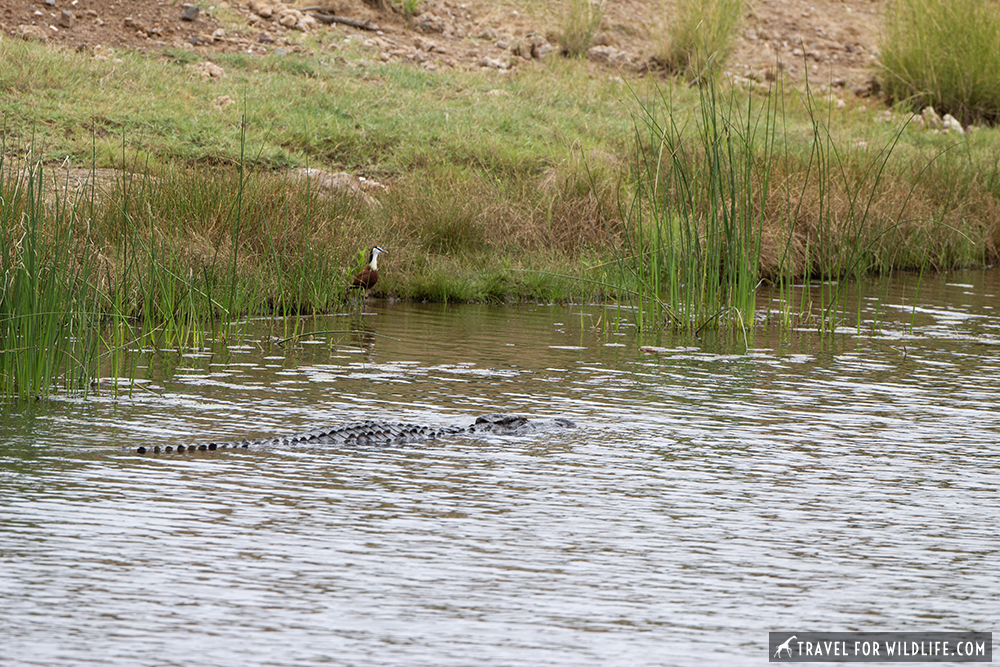 11 miles north of Tsendze you can visit the Tropic of Capricorn sign. You can get there using the main Shingwedzi-Mopani road, or if you have more time, take the Tropic of Capricorn loop.
A one-hour drive north will take you to the popular Red Rocks Lookout.
Final thoughts
Tsendze is the perfect camp in Kruger for those looking for a bush experience and who still want to be near facilities. This is a very popular rustic camp, so make your booking well in advance.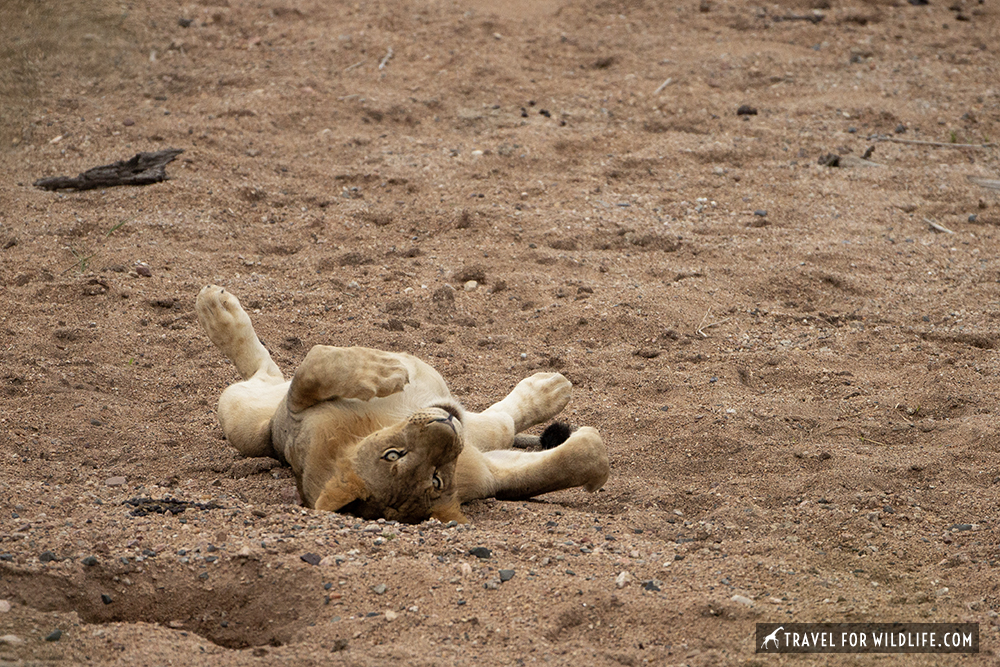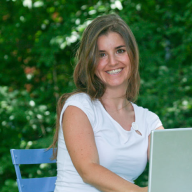 Cristina Garcia
Zoologist and wildlife photographer. She has worked in the field with jackals, wolves, cheetahs, & leopards. She serves on the Board of Directors of SEE Turtles, a non-profit sea turtle conservation organization.
Read her posts at Travel For Wildlife and see more of her work at Truly Wild, & Our Wild Yard.