Conservation safaris in Australia? Wait, aren't safaris in Africa? The word safari means 'trip' in Swahili (from East Africa) but has come to represent 'a journey to see wildlife' across the English-speaking world. And there's no question that Australia is a prime destination for watching wildlife.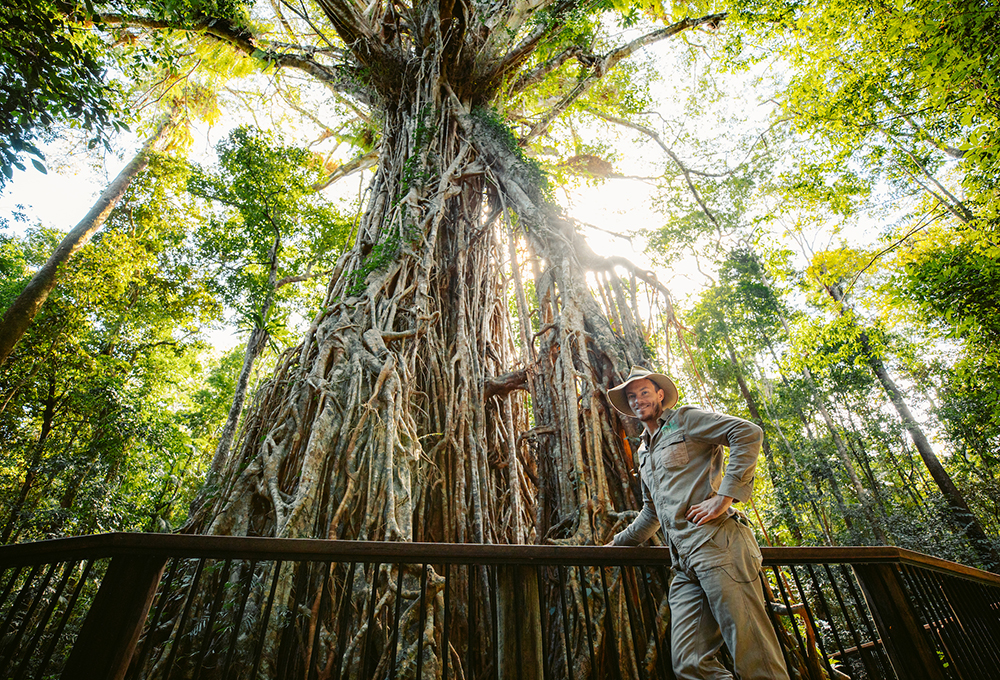 So what is a conservation safari? Conservation safaris form the bridge between conservation and tourism, where adventurous folks have an unforgettable wildlife-watching adventure while contributing to the protection of the animals they're traveling to see. Conservation safaris in Australia are seeing an increase in demand from visitors who want to make a difference.
Some conservation safaris in Australia are more hands-on than others. At one end of the spectrum, a percentage of your costs may go to supporting critical conservation projects on the ground. At the other end, you might find yourself on the front line alongside dedicated conservationists, face-to-face with endangered wildlife. Either way, you'll get a unique inside perspective of these important projects and have a chance to give back to the community and the native wildlife you've gone so far to visit.
If you're longing to connect with Australian wildlife in a more meaningful way and want to make the world a better place, then find your next wildlife adventure in our list of Australian conservation safaris!
---
*This post is sponsored by Australian Wildlife Journeys*
---
Life-saving tunnels for dunnarts and condos for black cockatoos
Kangaroo Island is off the coast of South Australia, just a stone's throw from Adelaide. Kangaroo Island is the third largest Australian island and is internationally known for its wild nature and high-quality produce. Visitors come to Kangaroo Island for its good food and drink, unspoiled wilderness, and wildlife.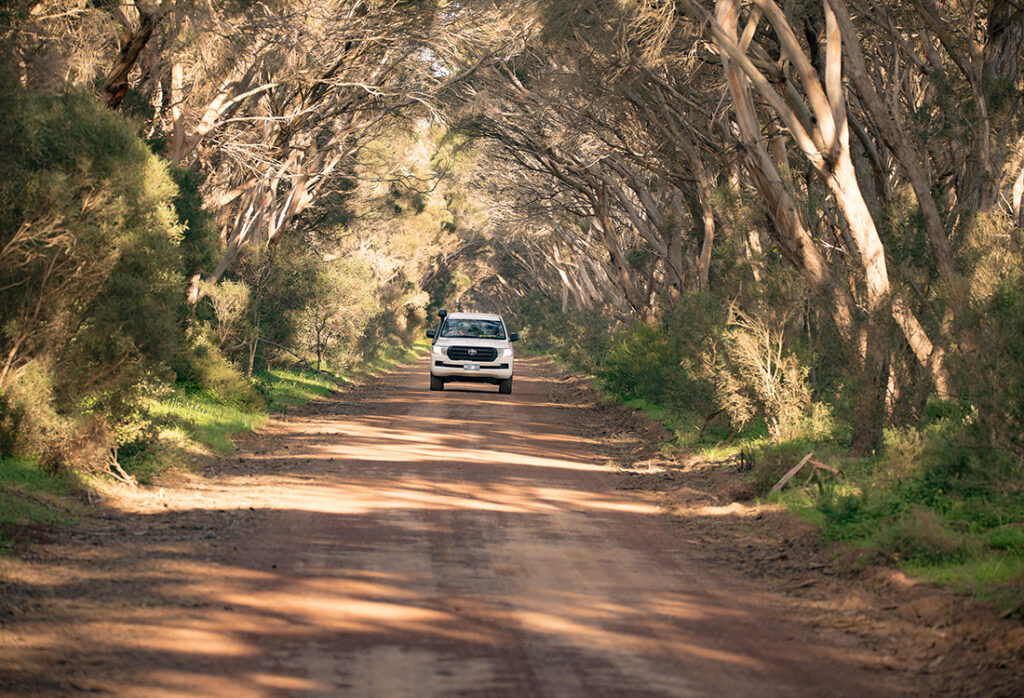 During the devastating fires of 2019/2020 that burned 40% of the island, numerous species saw their habitats greatly impacted, with half a million acres burned down. Although the regeneration of the bushland has been strong, there is a need to better understand and study vulnerable species in the area and, with a conservation safari, you can assist with this process.
For example, the dunnart lost about 90% of its habitat. The Kangaroo Island dunnart is a mouse-sized, doe-eyed marsupial that lives in the western part of the island. This critically endangered marsupial saw its population plummet to just 500 individuals and its habitat turned into a mosaic of islands. Moving from shelter to shelter became a dangerous proposition as predators could spot them more easily. They needed help.
A network of dunnart tunnels was built to help them travel between unburnt areas, safe from predation. Trail cameras were placed to monitor the use of these tunnels.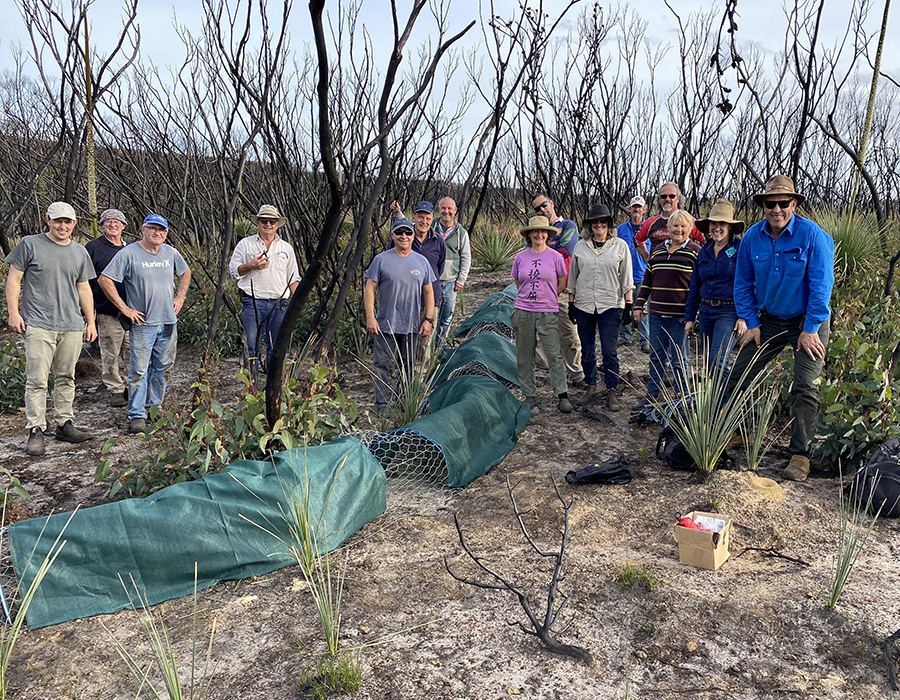 The Kangaroo Island glossy black cockatoo also suffered greatly after the fires wiped out 35% of their nests. Glossy black cockatoos need hollows in mature eucalyptus trees to nest in and they feed almost exclusively on the seeds of the drooping sheoak. Without these trees, their survival is at risk.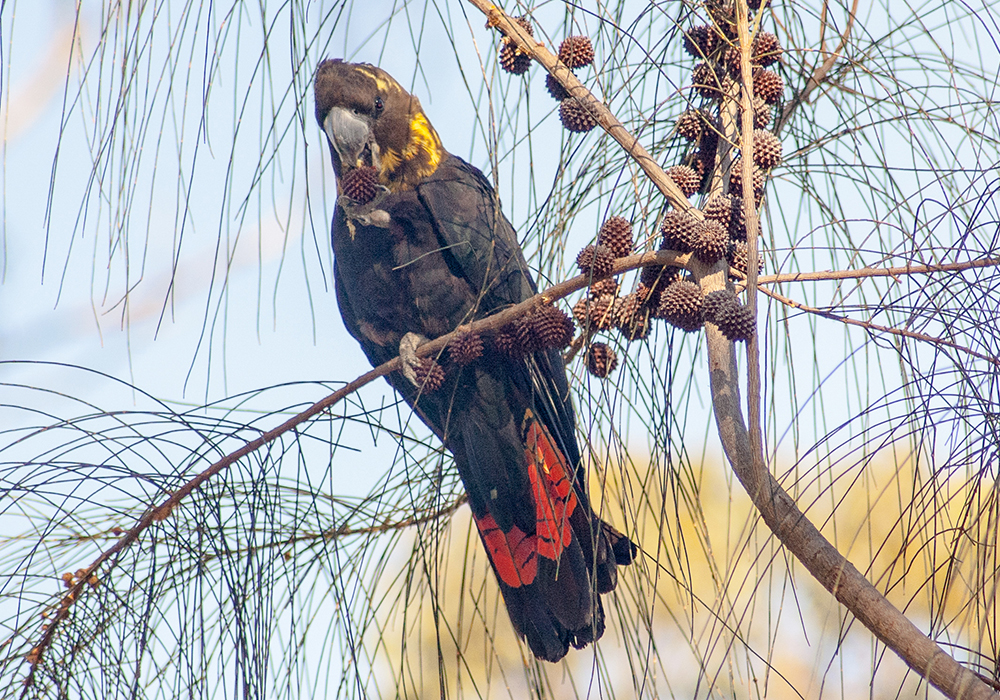 The 3-day Conservation Connection trip was designed by Exceptional Kangaroo Island to share the conservation work that is carried out on the island and to help the recovery of the species affected by the fire.
Exceptional Kangaroo Island has also helped by planting trees and building cockatoo "apartments" to create provisional nests until these trees are old enough to provide natural hollows for glossy black cockatoos to nest in.
This 3-day adventure is packed with activities, visits, and outings to conservation sites while enjoying the food and wine that Kangaroo Island is known for.
One of the highlights of this tour is that you'll get to meet Dr. Peggy Rismiller, the world expert in short-beaked echidnas! Dr. Rismiller has been studying this incredible animal for over 30 years and she's very excited to share her research and findings with curious visitors. Get your questions ready!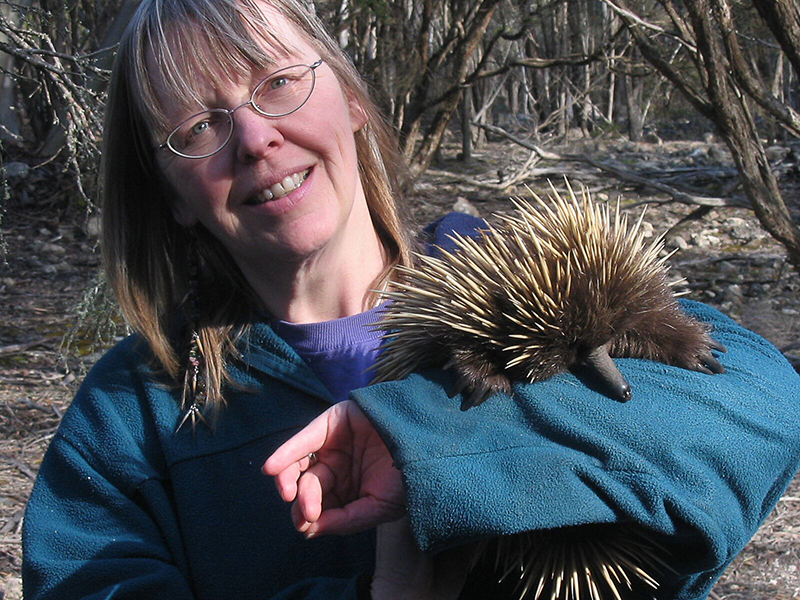 You'll also visit Cygnet Park, a large-scale biodiverse rewilding project where you'll learn about the recovery plan and conservation of the glossy black cockatoo.
Now you must be thinking, what about the super-cute dunnart? Don't worry, you'll get a chance to visit field survey sites with Kangaroo Island Land for Wildlife to check on the "dunnart tunnels"! Here you'll check the trail cameras for photos of these secretive nocturnal marsupials who use the life-saving tunnels.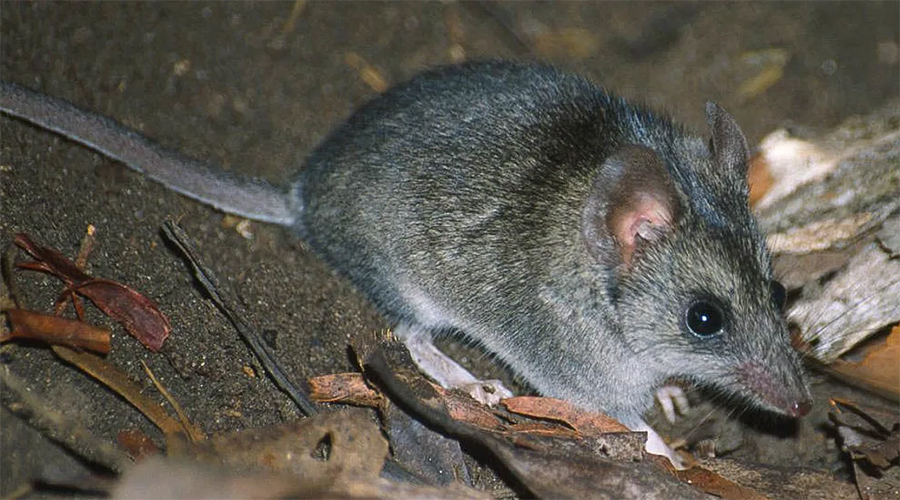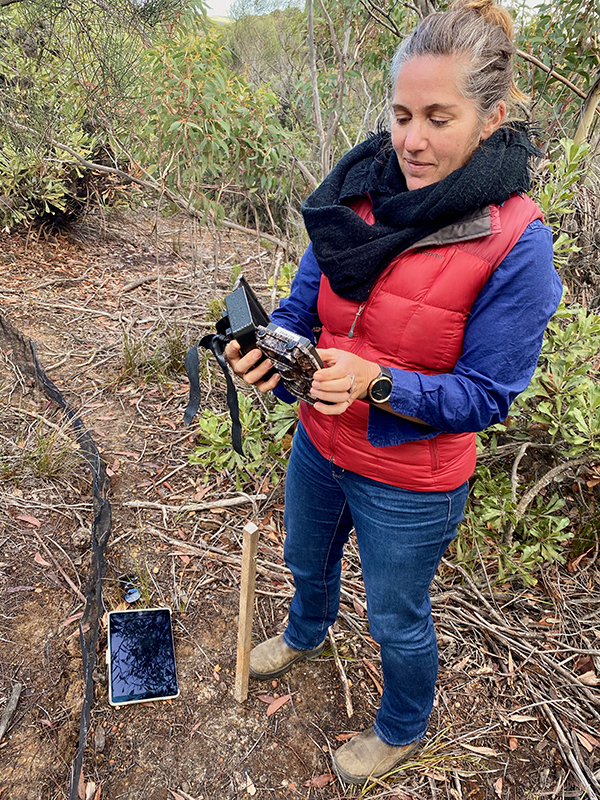 Fancy a trip to the beach? The Kangaroo Island waters are home to fascinating marine mammals like long-nosed fur seals, Australian fur seals, and Australian sea lions.
Australian sea lions are one of the world's rarest sea lions. During your trip, you'll visit Seal Bay Conservation Park and take a private tour of the Australian sea lion colony located in the south of the island. During your visit, you'll learn about their biology, the threats to their survival, and what managements actions are being taken to protect them.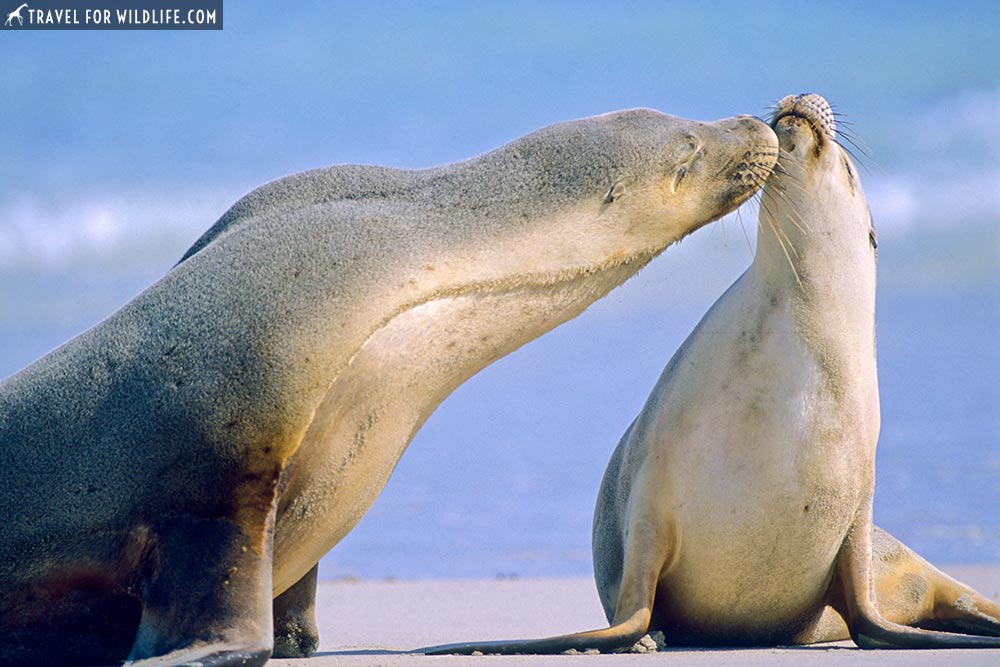 Back on the north side of the island, another marine mammal conservation trip awaits. You'll assist in the citizen science conservation program "dolphin watch" and you'll also learn about the visual recognition system that is used to track individual dolphin movements between pods. The boats used during these tours are propeller free, providing a sympathetic acoustic pattern that dolphins love.
Don't forget that this trip includes nature walks where you'll encounter other wildlife like tammar wallabies, Kangaroo Island kangaroos, Rosenberg's goanna, short-beaked echidna, Pacific gulls, short-tailed shearwaters, Australasian gannets, tawny-crowned honeyeaters, southern emu wrens, and western whipbirds.
Your trip includes a financial donation to Pelican Lagoon Research Station and to Kangaroo Island Land for Wildlife.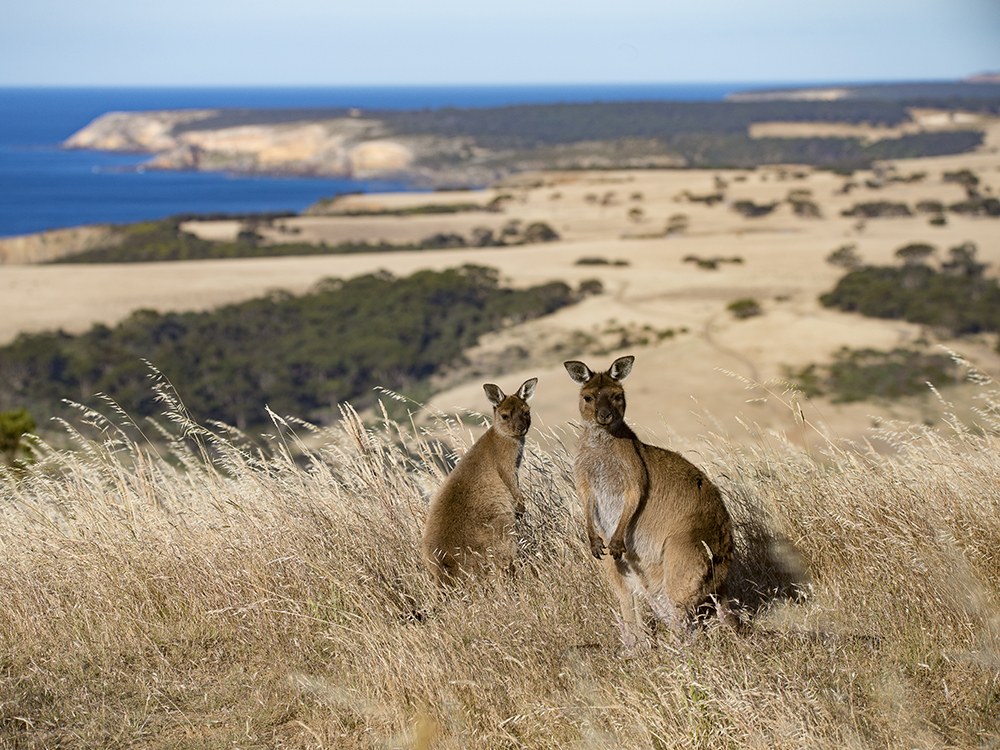 ---
Be a manta ray researcher for a day
Ever wondered what a marine biologist's work day looks like? You can now find out when you join a private, behind-the-scenes day trip with manta researcher Amelia Armstrong. This is truly a unique opportunity.
The adventure Behind the Scenes with Researchers: Manta Rays Private Charter with Exmouth Dive & Whalesharks Ningaloo takes place at Ningaloo Marine Park. This World Heritage-listed park is one of the largest fringing reefs in the world. Ningaloo Reef is home to sea turtles and hundreds of fish and coral species, making this one of the best places to go snorkeling. In its deepest waters, whale sharks, manta rays, dolphins, and humpback whales are sighted during their migration, making Ningaloo Marine Park one of the best places to go whale watching in Australia.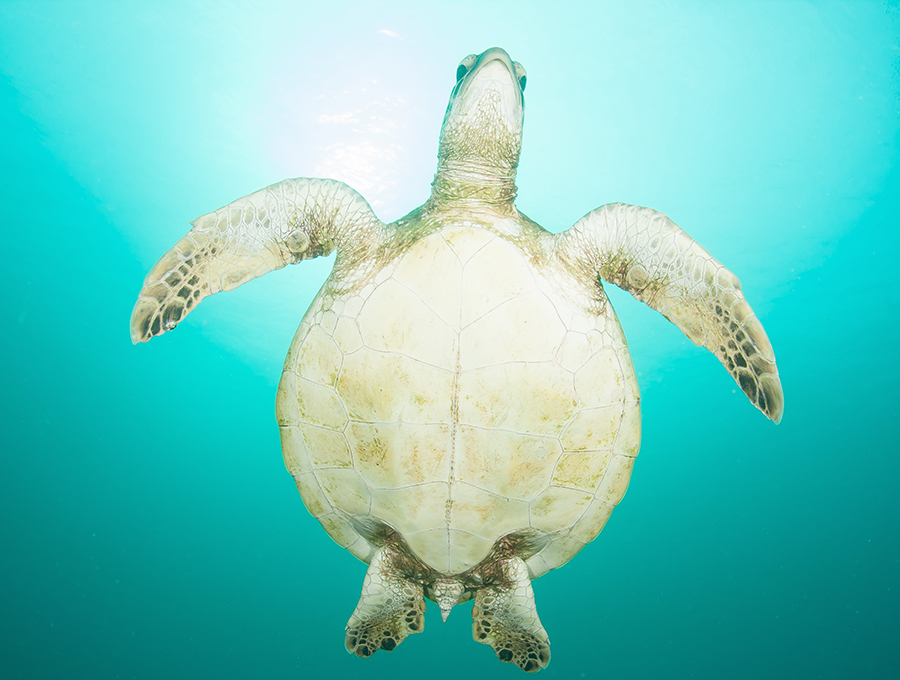 Marine biologist Amelia Armstrong is part of the team at Project Manta, a program that collects data about the Manta Ray population ecology within Australian waters. This data is crucial to understand the needs of manta rays and how to conserve their population.
The first evening of the private tour is spent discussing manta ray behavior and ecology and the threats that manta ray populations face. You'll also learn how to identify individual manta rays, a skill that you'll need for the next morning's outing!
This is where it all gets super exciting. You'll get to go snorkeling to photograph and identify individual manta rays. Individuals have unique spot patterns on their underside and researchers will advise you on the best way to get photos that can be used for ID.
The photos that you'll contribute to the project will be used in a photographic database to understand the growth rate, sex ratio, and distribution of the manta ray population.
---
Restoring koala habitat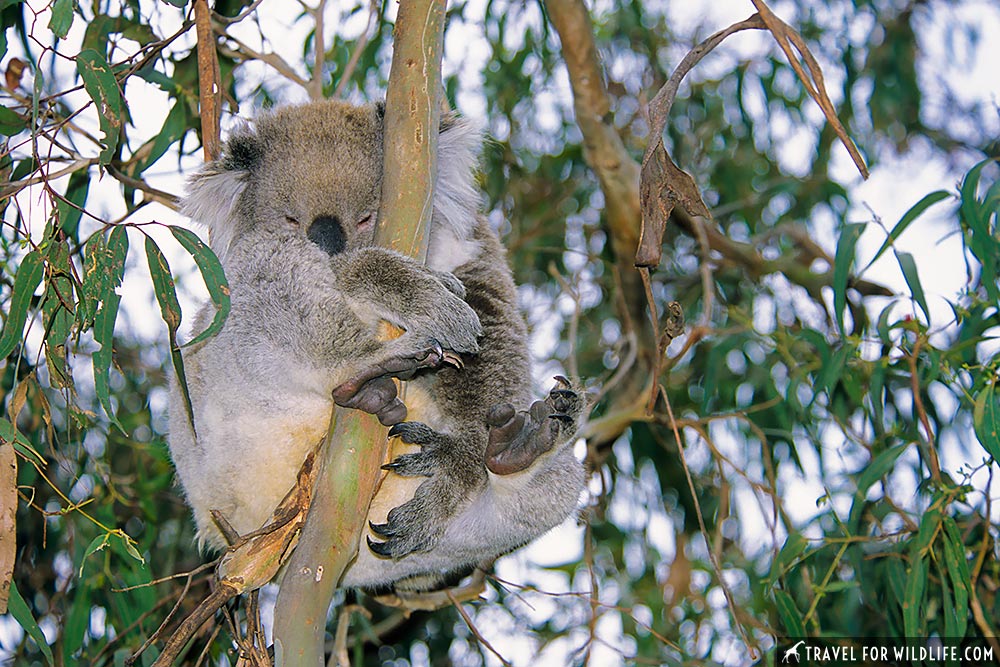 For those of you who are ready to do some physical work, this experience is a book-on-request trip and is only available during the optimal planting time of year, from May to September, either near Melbourne (You Yangs) or in East Gippsland. During the Koala Recovery Experience you'll spend the mornings planting trees and the afternoons are reserved to go on bush walks spotting wildlife and learning about the bush.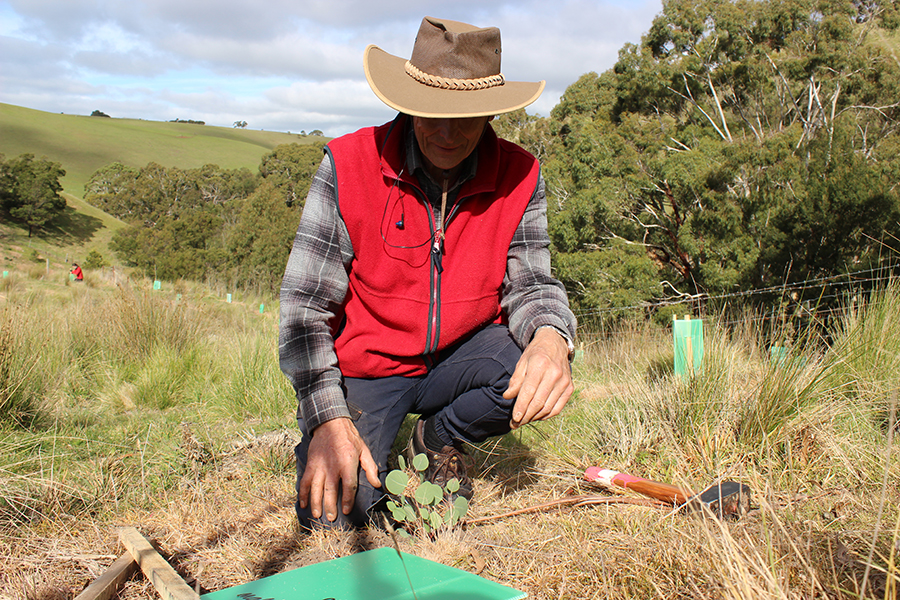 "The catastrophic bushfires of 2019-20 – with the unprecedented loss of wildlife, especially koalas – were the catalyst that brought the Koala Recovery Experience into existence," recalls Janine Duffy, Echidna Walkabout Nature Tours co-founder. "There was no specific 'moment' when this happened, it followed years of concern about how Echidna Walkabout could go beyond monitoring koalas to actually making a difference through direct action. We'd created the not-for-profit Koala Clancy Foundation a few years earlier so what I did was create a tour that linked Echidna Walkabout's touring to the Koala Clancy Foundation's work planting what we call Koala Forests."
Loss of suitable habitat due to climate change is the main factor impacting koala populations. During your Koala Recovery Experience, you'll help plant various native trees and bushes, which will create a complete ecosystem where koalas and other indigenous wildlife will thrive. Red river gum, yellow gum, and grey box gum are some of the tree species planted. Other tasks may include removing invasive species, and taking care of seedlings.
This is no small job. Each koala in the You Yangs needs about 3,000 trees! Over 80,000 trees have been planted and the goal is to plant 300,000 trees by 2030. Trees are only planted during the optimal planting season to maximize survival rate. In 2020, their survival rate was 88%!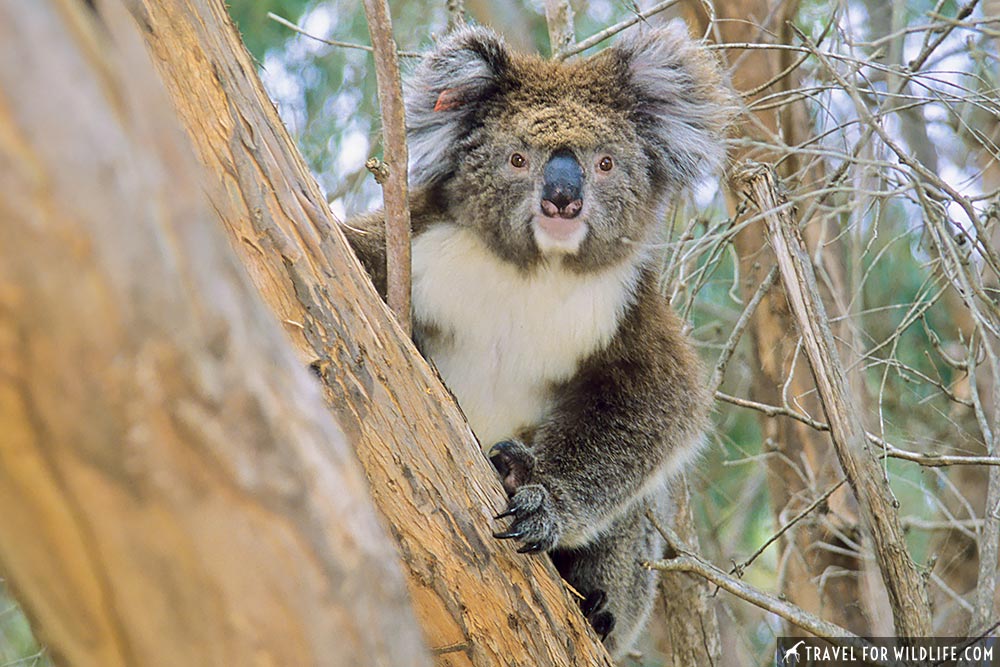 You can return home knowing that your time and effort will bear incredible fruit. You will have helped create homes and food for countless animals for many decades to come.
"The experience is designed to help people appreciate that, even though wildlife is in trouble, it is possible to make a difference by being involved in on-the-ground action to protect the environment and biodiversity. They go away knowing they can make a difference by being involved in similar activities, wherever they come from. This is one of the many reasons we promote ALL our tours with the catchphrase 'Help nature while you enjoy it', but this is particularly relevant to the Koala Recovery Experience", said Roger Smith, co-founder of Echidna Walkabout Nature Tours.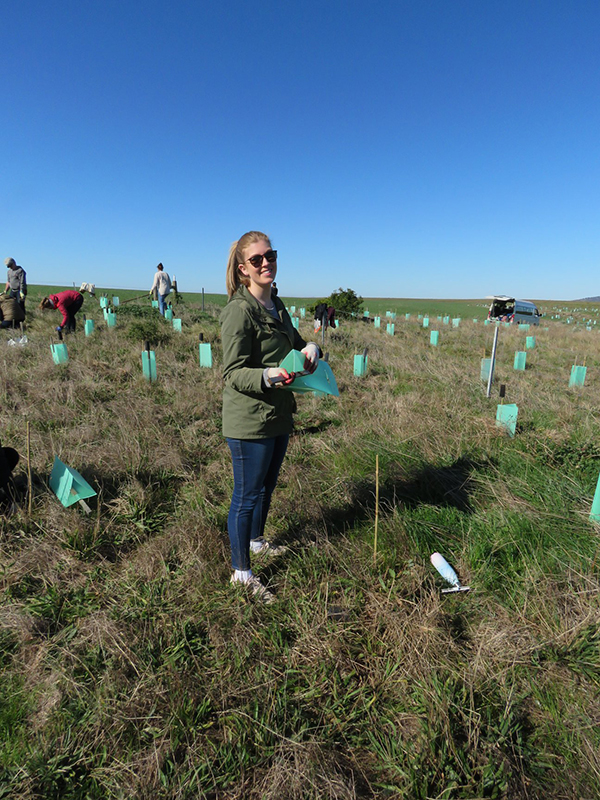 Echidna Walkabout also developed the Sustainable Koala Watching Guidelines and during your bush walks, your naturalist guide will teach you all you need to know about how to approach koalas quietly and how to watch them without disturbing them.
Your trip includes a financial contribution to the Koala Clancy Foundation.
---
Platypus, tree roos, and megabats, the wild side of far North Queensland
FNQ Nature Tours in Queensland have designed an exciting 4-day Nature, Wildlife, and Conservation Safari that covers everything from a river cruise to a night safari, and includes a behind-the-scenes tour of the spotted-tailed quoll research project. There is so much packed in these four days!
Based in Queensland, FNQ Nature Tours is one of the leading sustainable wildlife tour companies in Australia. This particular trip is becoming one of their most successful wildlife tours, and they are preparing more dates for 2023 to accommodate an increased number of visitors that want to learn about Australian wildlife and contribute to conservation.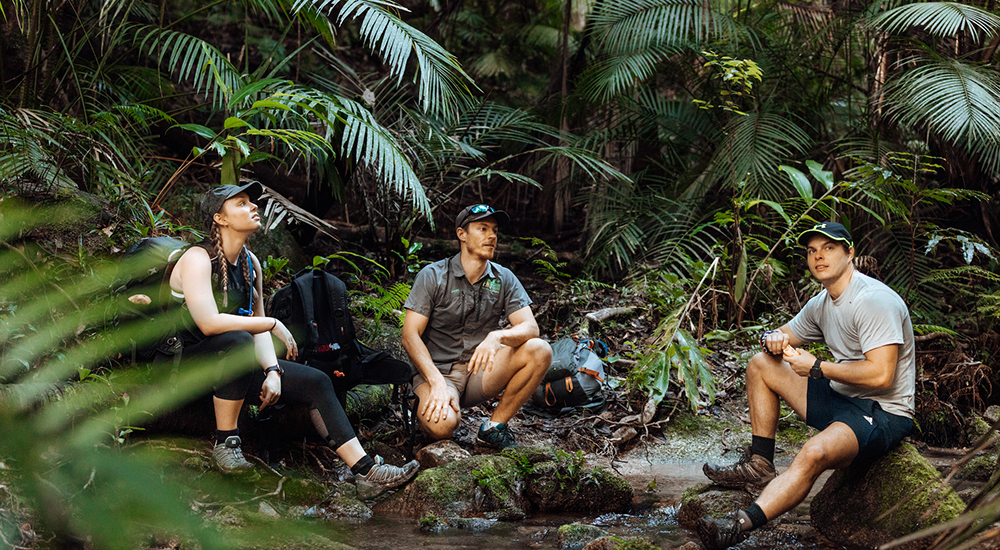 One of the highlights of this tour is the opportunity to spot the super iconic platypus! Platypus is one of the most sought-after animals to spot in Australia, and on this tour, you might hit the jackpot. James Boettcher, founder of FNQ Nature Tours recalls one incredible sighting during one of their conservation safari tours:
"After a fine breakfast in Yungaburra, we ventured into nearby forest to look for birds and perhaps even a platypus. Soon afterwards, we had exactly that, a platypus down in the creek with great photography opportunities and lovely birds hoping around above, such as a Yellow-breasted Boatbill and Rufous Shrike-thrush. Just when we thought, things couldn't get any better… I spotted a trio of Lumholtz Tree Kangaroo's high above the creek. We had it all! And all within one scene. It was truly spectacular, we didn't know where to look."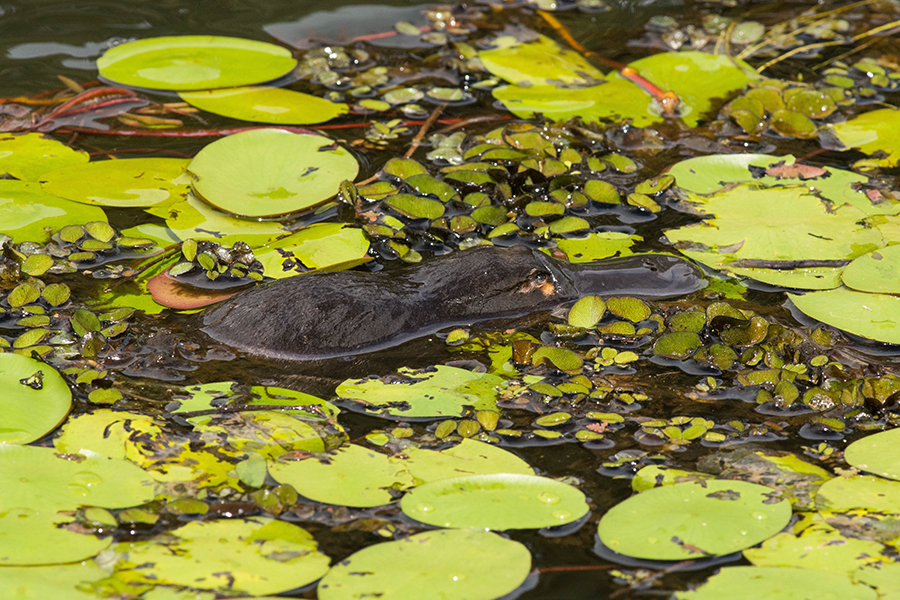 You'll start this adventure by exploring the Daintree National Park and Cape Tribulation. The Daintree rainforest is the largest tropical rainforest in Australia. Walk the Jindalba nature trail and boardwalk and spot wildlife along the way. It's a great place to go birding as you have a chance to spot native species like southern cassowary, yellow-breasted boatbill, spectacled monarch, buff-breasted paradise kingfisher, spotted catbird, wompoo fruit dove, and pale-yellow robin. Other wildlife to keep your eyes peeled for is Boyd's forest dragon, Bennett's tree-kangaroo, and musky rat-kangaroos.
The second day will find you floating on an exciting Daintree River morning cruise. Hop on a solar-powered electric boat (no exhaust fumes!) and glide along the river quietly to spot wildlife like the saltwater crocodile, spectacled flying-fox, and green tree pythons. Get your binoculars ready to spot several bird species including great-billed heron, Papuan frogmouth, Pacific baza, olive-backed sunbird, large-billed gerygone, black bittern, noisy pitta, and barred cuckooshrike.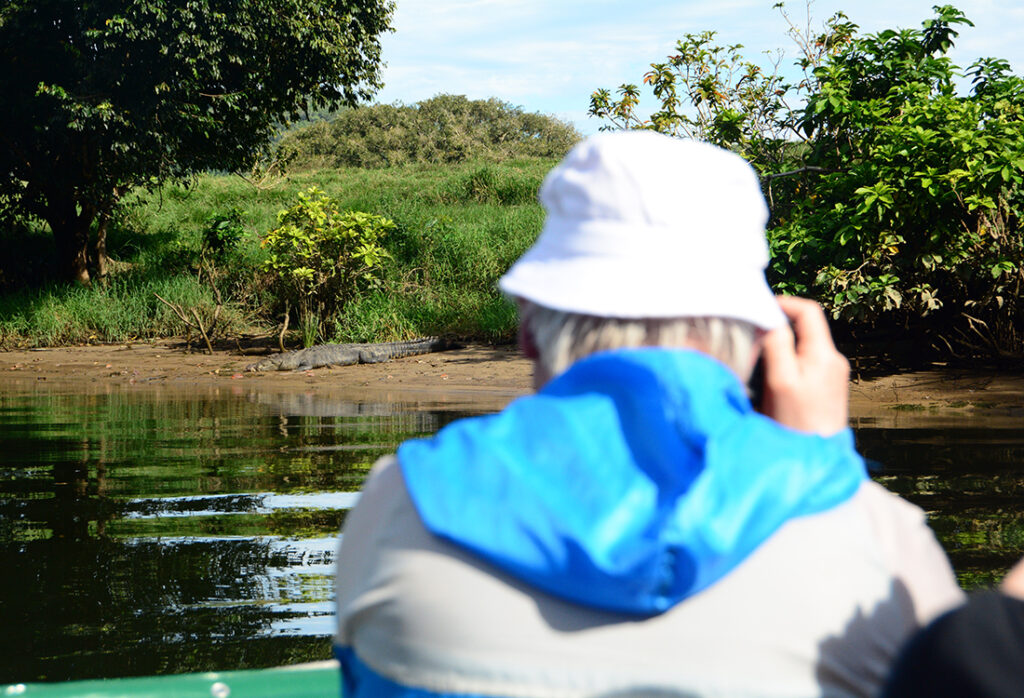 FNQ Nature Tours have exclusive access to the Forever Wild Shared Earth Reserve, a 5,000-acre reserve that is home to over 220 bird species and a healthy population of northern quoll. The reserve is a mosaic of savanna woodland, eucalyptus forest, swamps, creeks, and permanent lakes. This variety of habitats is what makes Shared Earth Reserve a highly diverse area.
Forever Wild, the guardians of Shared Earth Reserve, is a social and ecological enterprise whose mission is to create reserves that are ecologically, socially, and politically sustainable. Forever Wild is working together with the Muluridgi indigenous people of the area to achieve this goal.
You'll spend a few hours exploring the Shared Earth Reserve, helping the Forever Wild team by documenting the wildlife you spot and reporting on the health of the different habitats that are visited.
Your lodge that night, Chambers Wildlife Rainforest Lodge is the perfect base for a night safari in Australia. You'll visit two different locations to see and learn about the nocturnal wildlife of the area. If you're still thirsty for more wildlife encounters then we recommend you hang out at the lodge's nocturnal wildlife viewing platform. The viewing platform is illuminated until 11 pm each evening for guests to view sugar gliders, uromys, bandicoots, antechinus, melomys, and the super adorable striped possum. What an incredible opportunity to see nocturnal Australian animals and practice your night photography skills.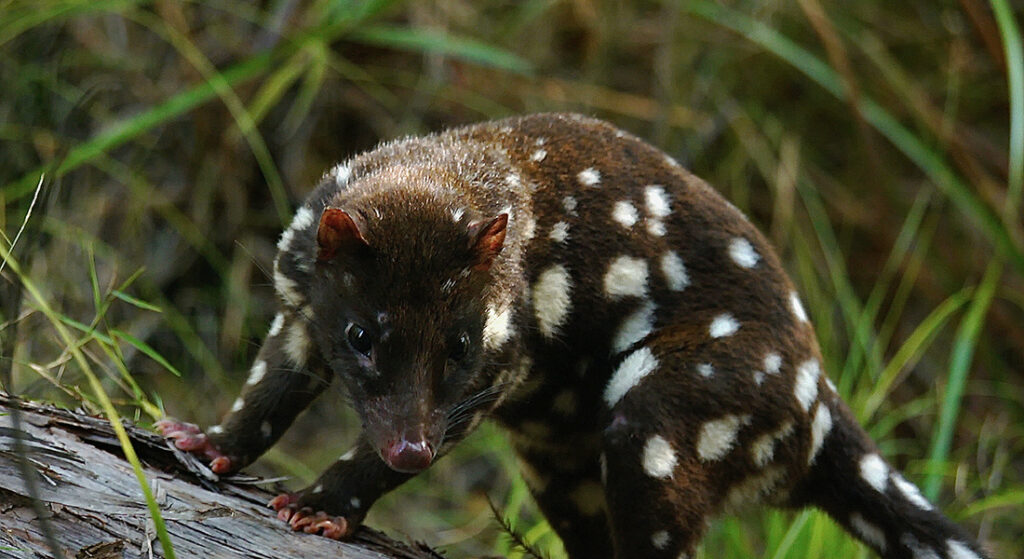 One of the most incredible animals found in Queensland is the spotted-tailed quoll. Quolls are native marsupial carnivores, related to Tasmanian devils, Antechinus, Phascogales, and more distantly, to the Thylacine (Tasmanian Tiger). Quolls are some of the largest remaining marsupial carnivores and are classified as endangered by the federal government.
Get exclusive behind-the-scenes access to work being done by the Australian Quoll Conservancy by visiting some camera trap locations, checking the cameras, and helping catalog sightings, locations, and behaviors.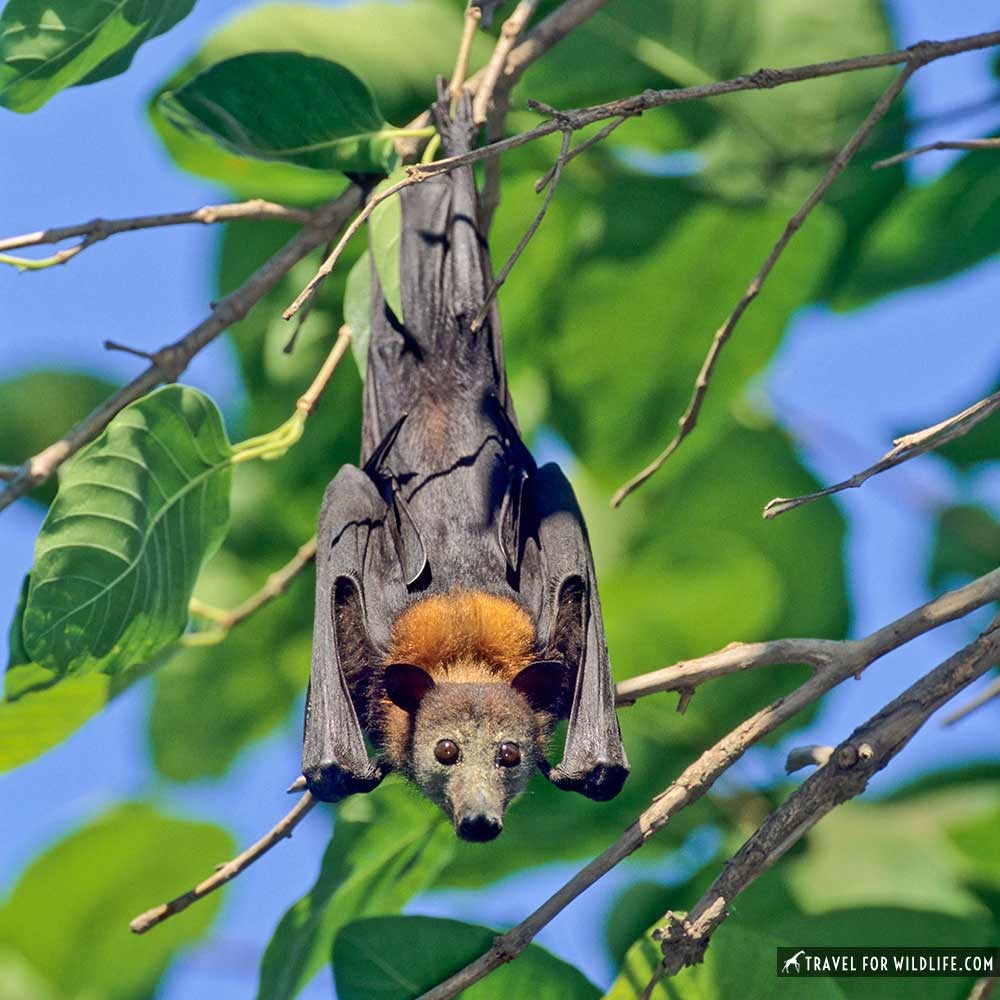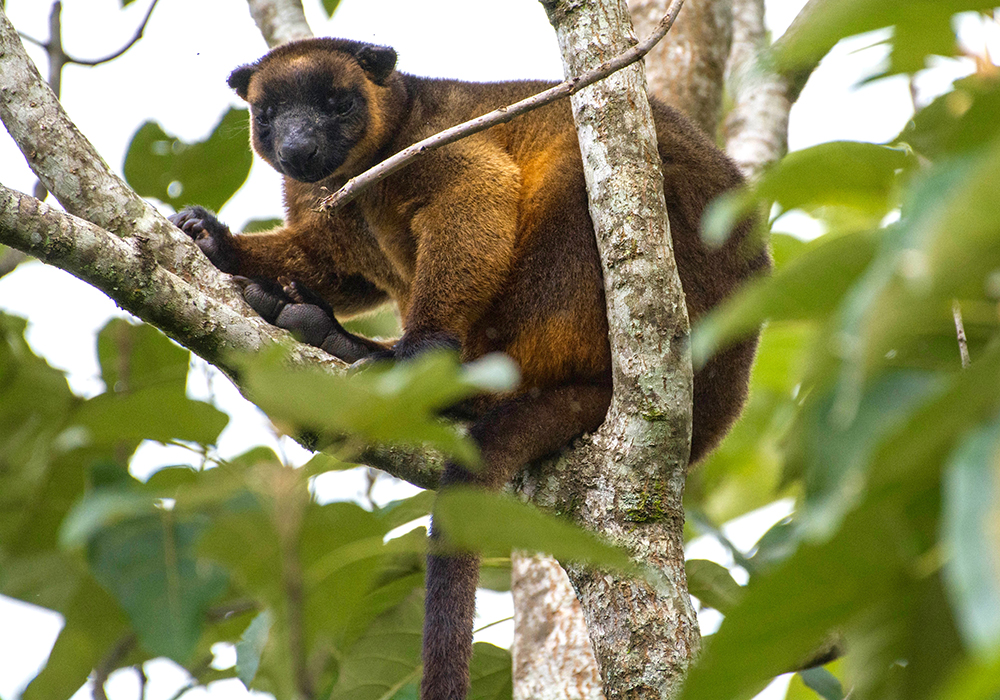 Your trip includes a financial contribution to Forever Wild.
Hey, since you're already here, why not stay and check out the Great Barrier Reef for a few days?
---
Final thoughts
Conservation safaris in Australia are a great opportunity to learn about wild Australia, and how to contribute to research. You'll return home with lots of wild stories from your wildlife adventure and inspired by all the successes from the field.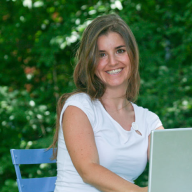 Cristina Garcia
Zoologist and wildlife photographer. She has worked in the field with jackals, wolves, cheetahs, & leopards. She serves on the Board of Directors of SEE Turtles, a non-profit sea turtle conservation organization.
Read her posts at Travel For Wildlife and see more of her work at Truly Wild, & Our Wild Yard.