When preparing for an African safari there are so many things to remember. Vaccinations, insurance, flights, clothes… Then at the last minute you remember the shoes! What are the best safari shoes to pack? should I take safari boots instead? Will flip flops do? We're here to help you answer that question.
My personal recommendation is to not take more than 3 pairs of shoes for safari in total. I used to always take 4 pairs and one would end up never being worn. Shoes are one of the most important items on any trip, but also one of the bulkiest. And if you take the wrong shoes your trip might be ruined. If you are careful about how you choose your safari shoes, you won't take up unnecessary space in your luggage and you'll have a great trip.
Here are our recommendations of shoes to take on a safari:
Safari Shoes for a Walking Safari
When you visit Africa to see wildlife, it is very likely that you'll take a walking safari, even if it's a short one. And you should! A walking safari will get you closer to the animals, and you will find yourself immersed in their habitat. And you'll need the best shoes for safari to enjoy it.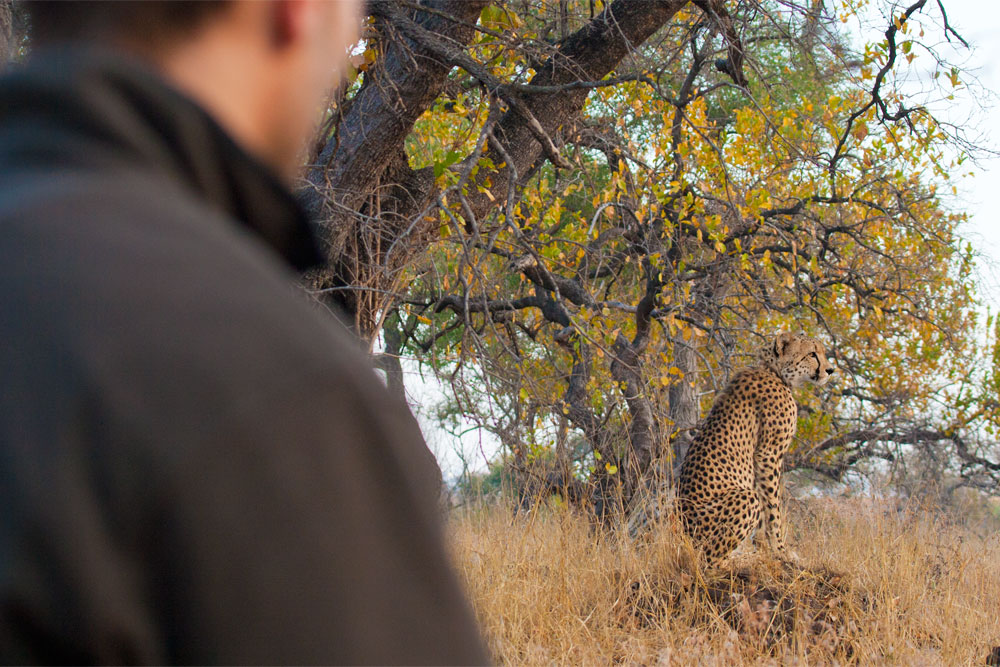 Getting proper walking safari shoes is important for several reasons. First of all, if you're walking in the bush, you need good closed-toe shoes, never flip flops or sandals. I hate to break it to you, but snakes, spiders, and scorpions are never far from your feet. And your toes are delicious. If you are super-paranoid about being bitten by a snake, take mid or tall hiking boots (safari boots) instead of low hiking shoes so your ankles are also covered. I personally think it's overkill to wear tall hiking boots and they're not that comfortable in the hot months. My feet suffer from claustrophobia. For me, low-height hybrid hiking shoe/ trainers are the perfect safari shoes.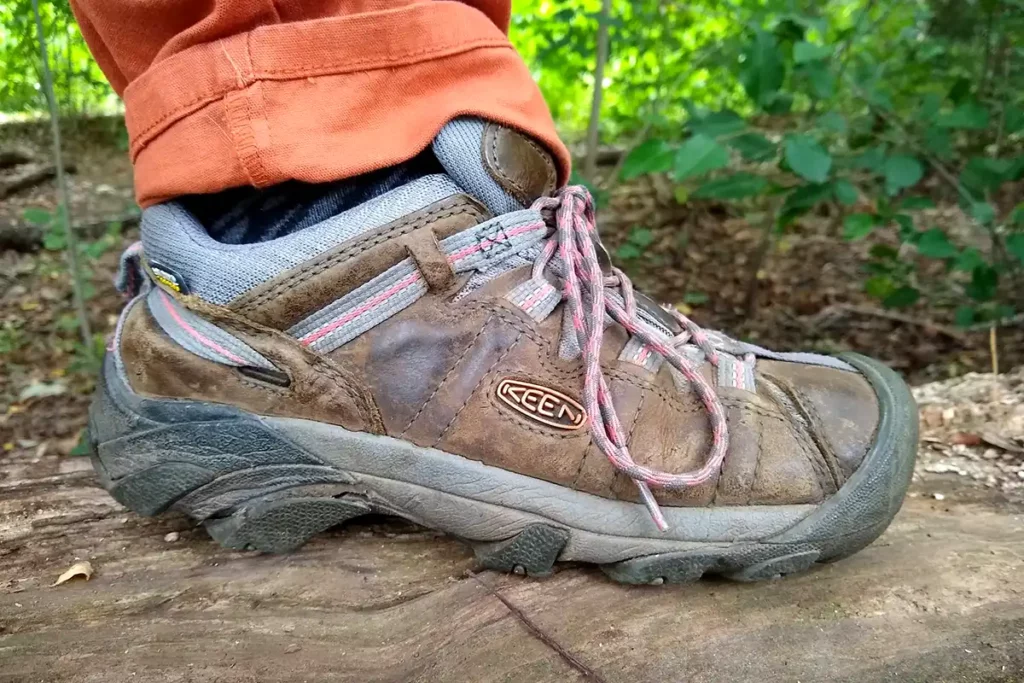 I always bring my KEEN hiking shoes. They are an older model of the Targhee II. I just love them. I bought them second hand (they were hardly worn and I was super broke) a few years ago for our week-long hike in Yellowstone and have been using them ever since (that makes them 6 year old!). They are breathable and they dry super quick. This is handy if you are clumsy like me and tend to accidentally step into creeks and rivers. Keen hiking shoes have what they call KeenDry ( a waterproof breathable membrane). Not just a gimmick, it totally works and they are dry within a couple hours. When choosing your walking safari shoes, I always recommend to get shoes that are waterproof and breathable.
For an African safari I also wear hike ultra light smartwool socks. I know, wool sounds hot, but they wick moisture well and you can wear them for many days and they don't smell. It's amazing! Since my hiking shoes are the most bulky shoes that I take on an African safari, they are the ones I wear on the plane. Make sure you choose hiking shoes that also function well for daily wear, and not some that will end up in the bottom of your wardrobe for months.
Here are our favorite walking safari shoes for women, safari shoes for men, and also a couple of safari boots:
Shoes for Camping while on a Safari
If you are like us and prefer to camp while on a safari, you should pack a pair of flip flops to use while showering. Your feet will thank you when using the communal showers.
You can also wear flip flops around camp, but always bear in mind that there might be lots of thorns around. Hal's flip flops were ruined after just 5 days of camping in Botswana because of it. And some of the thorns are pretty long and thick and can easily puncture through the flip flop and into your feet. Eek! (Photo below.) On a later trip to the Kgalagadi Transfrontier Park, Hal got some flip flops with much thicker soles and wore them for 5 weeks straight, no problem! We advise not to wear flip flops at night since there might be snakes or scorpions around and you won't see them in the dark. Cover your feet at night.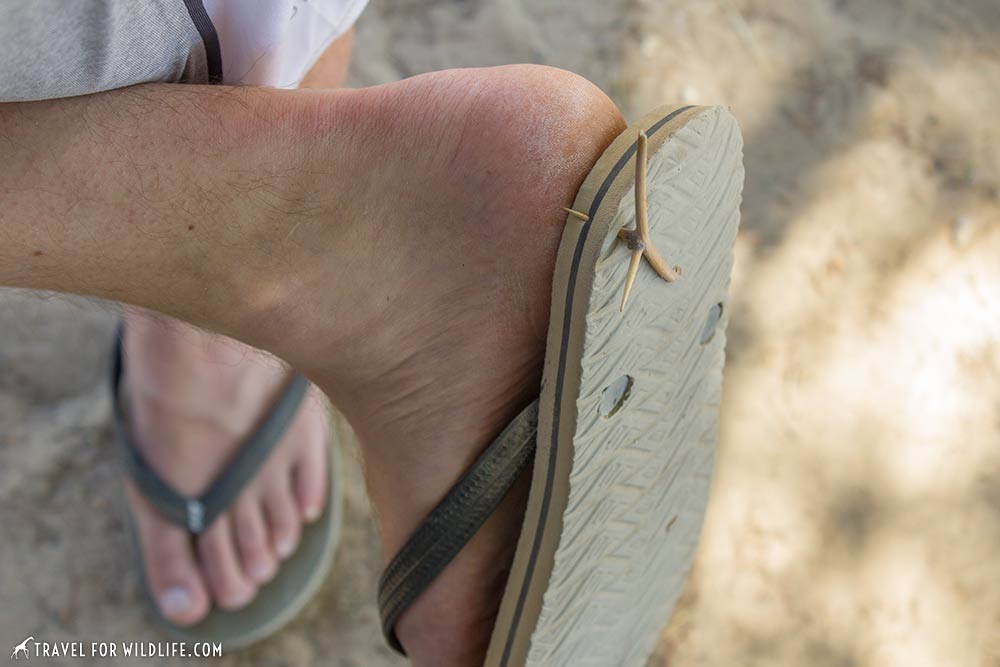 Choose an eco friendly flip flop.
Our favorite eco friendly flip flop companies are:
Patagonia: Their Environmental and Social Responsibility is known worldwide. They donate 1% of their sales to environmental organizations around the world. For example, through grants and donations, Patagonia supports Buffalo Field Campaign, a non profit that protects Yellowstone's wild buffalo and their habitat.
Chaco: I own a pair of Chaco flip flops and I love them. I also just found out about their sustainability. Their ReChaco program allows you to send your old Z/sandal for repairs (resoled or restrapped) for free. Almost 300,000 sandals have been repaired so far, keeping a lot of still usable shoes off the landfill. Also, the webbing on their sandals is made of recycled plastic bottles! I own the Chaco's Chillos flip flop on the color Sadie Sparrow. This ones are great to wear around campgrounds, and they are fine if they get a little wet. For men, I'd try the Chaco Men's Lowdown Flip Flop. These are lightweight and have a 3.0 MM lug outsole for no slip traction.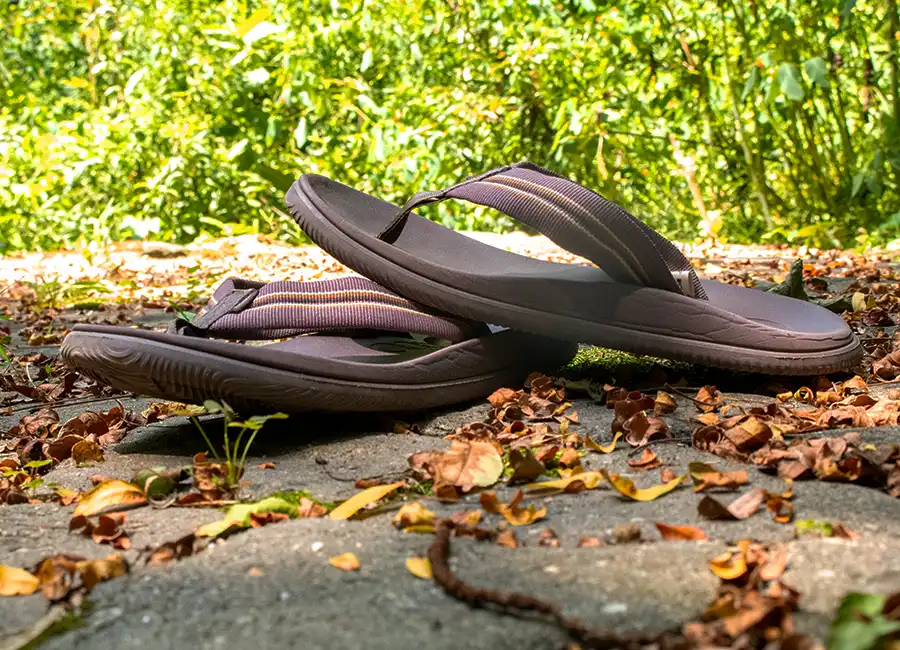 Olli: Natural and fair trade flip flops. Made from natural rubber, these flip flops are also good for the people who make them. Olli is a partner of the the Fair Rubber Association in Sri Lanka. Every pair of flip-flops that you buy will provide education, safe working conditions, & improve the life of the very people who made them! Search Olli flip flops now.
Safari Sandals
While you can wear flip flops as your everyday shoe in hot weather, my preferred choice for safari shoes are good quality sandals with a thick sole and with a bit more foot support. Thick soles are for the thorn issues and support for comfort. You can use them camping, around the lodge, or even on a light hike if you don't want to take hiking shoes (but always use closed shoes when hiking in the bush, seriously). My favorites are from from companies that build high quality sandals that last a long time like Taos Footwear (my absolute favorite!) or Merrell's sandals. A nice pair of safari sandals will be your go-to shoe on a safari so don't skimp.
Waterproof Safari Sandals for your Water Based Safari: Okavango Delta and Beyond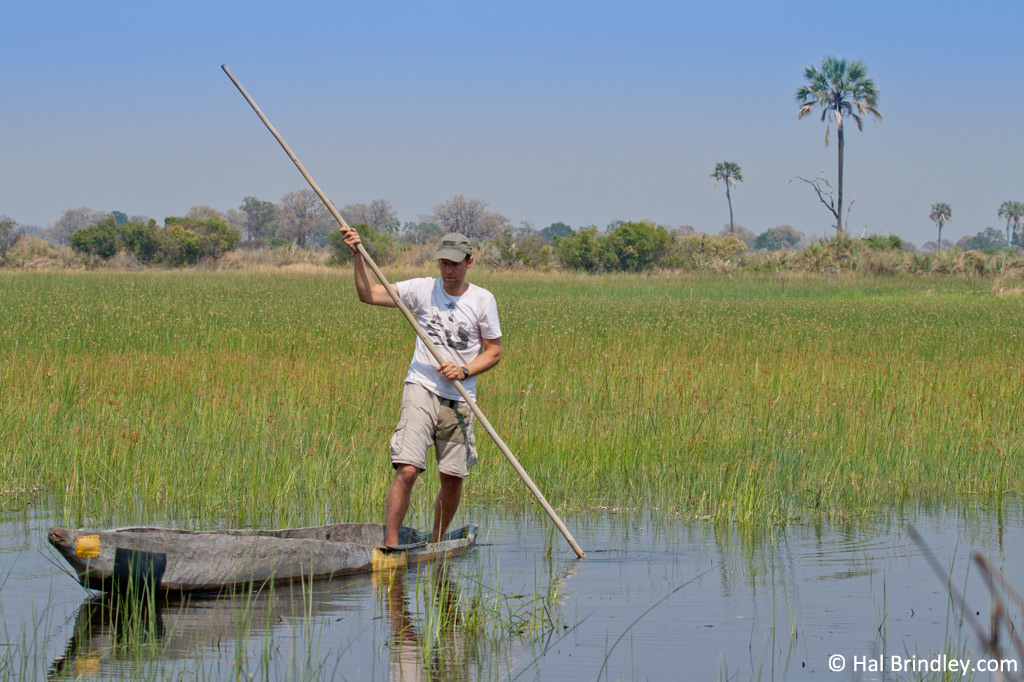 If you are lucky enough to spend some time in the Okavango delta on a mokoro or kayaking or any other water-based activities you need some good water sandals with an ankle strap. Flip flops might get stuck in the mud and you don't want to lose them underwater. The perfect safari sandals for this would be something like Chacos's sandals or Teva's sandals.
Chaco has a repair program for old Z/sandals. They will repair them for free (resoled and restrapped) these sandals will last you years! Check the prices for Men's Zcloud sandals or the Chaco Men's Mega Z Cloud Sport Sandal and for Women's Z1 classic sandal or the Women's Zx/2 Cloud Outdoor sandal.


Shoes for Staying at a Lodge
If you are splurging and treating yourself to a nice lodge stay, you might want to give your dusty sandals a rest and wear something more fancy for dinner time. A pair of black or brown shoes/sandals go with everything and you can also wear them if you go out into town.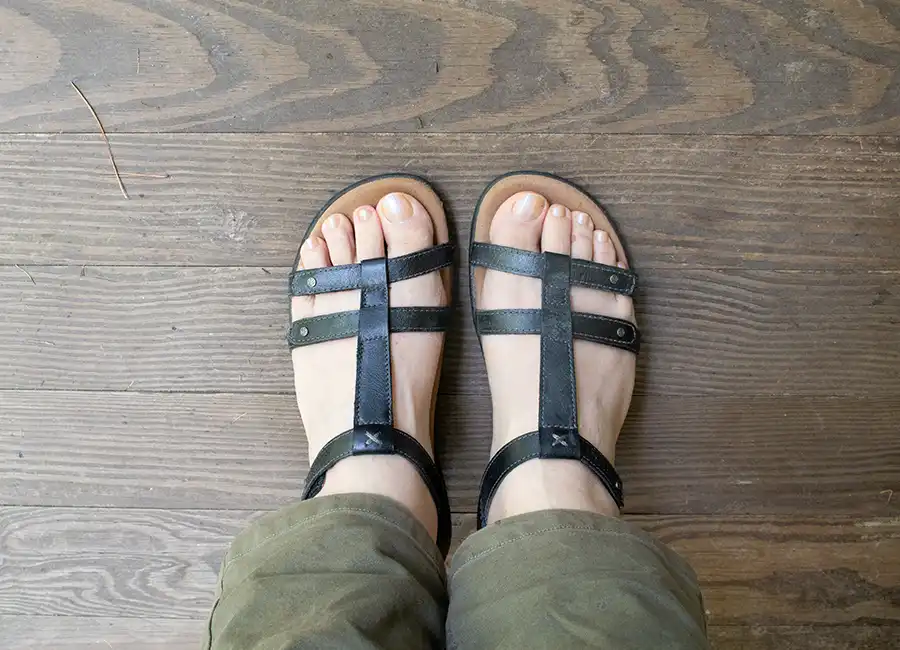 I love Taos Footwear, and I have a few of their sandals. I take my black Taos Trophy sandal to wear around cities and around the lodge at dinner time. It is cute, super comfy, and can take short hikes. I also take a pair of Taos Perfect sandal. Yes, it is called perfect, and I would agree! Super comfy, extra cute, and can also take you on short and easy hikes. Mine is the 'bruschetta' color. Since I have the other sandals in black, I wanted something more colorful.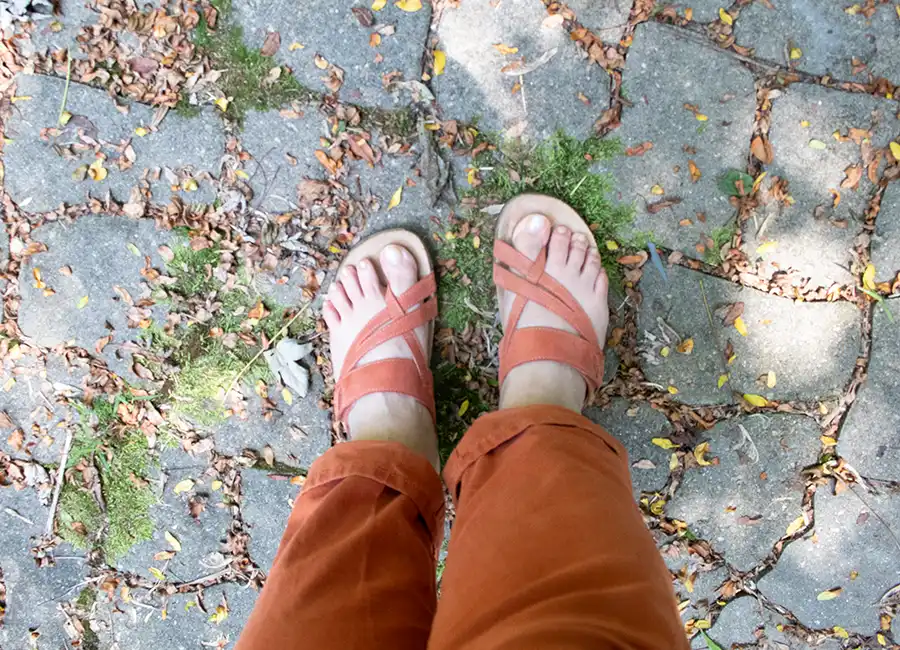 You should already have this in your wardrobe, just take whatever you take out on a dinner date. To minimize your luggage bulk try to choose shoes that can serve more than one purpose!


In summary
You're most important shoe is an every day comfortable sandal.
If you are going to do any nature walking at all (and you really ought to!) then a closed-toed lightweight hiking shoe is a must have. If you can only take two pairs of shoes, wear these on the plane and pack your sandals.
If you have a little extra room then throw in some light weight flip flops for around camp. Or go nuts and take a cute pair of dressier shoes for those nights out and dinners at the lodge.
And if you're going to be spending a fair amount of time in and out of the water, bring a good heavy-duty sandal with ankle straps like a Teva or Chaco.
We hope our recommendations have helped you choose the right shoes to wear on safari for your next adventure!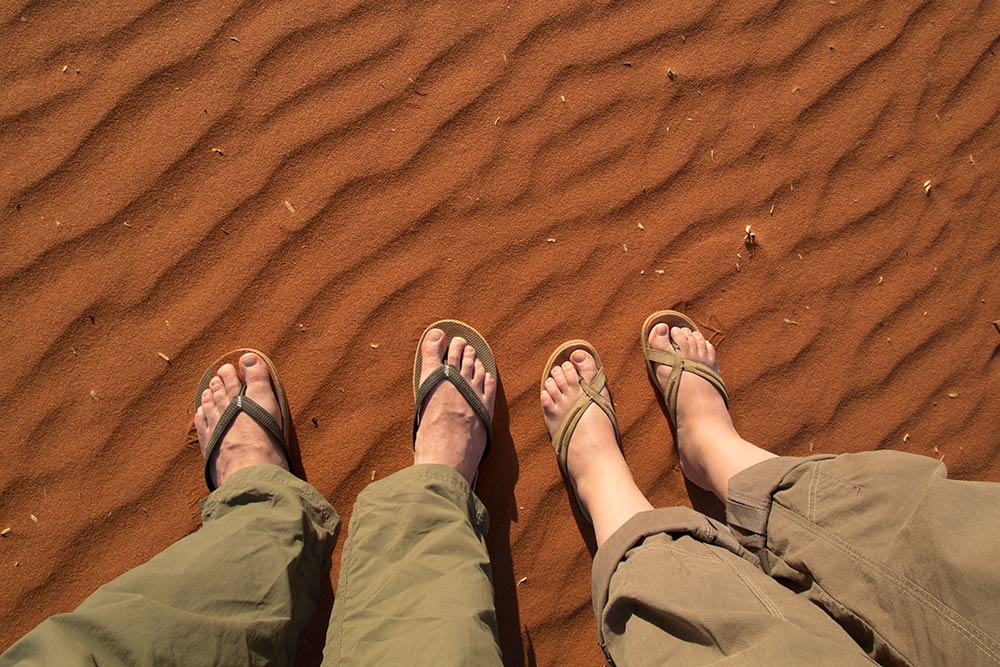 ---
Liked this article? PIN IT!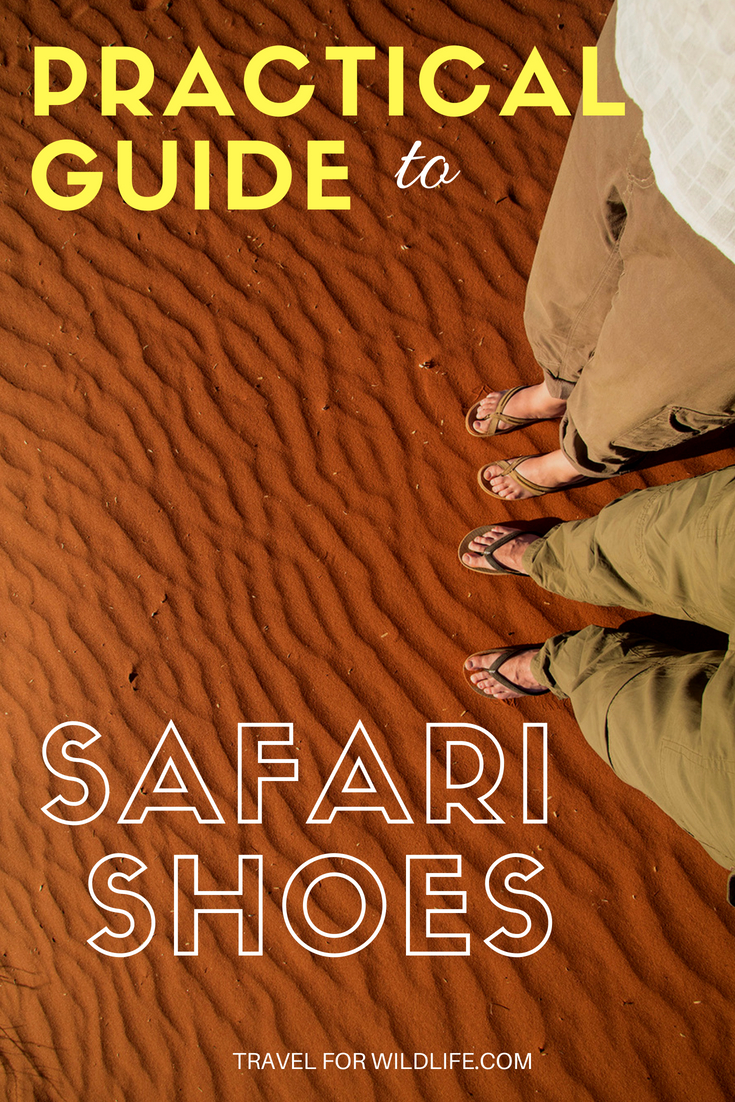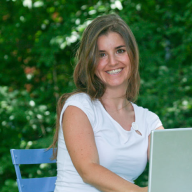 Cristina Garcia
Zoologist and wildlife photographer. She has worked in the field with jackals, wolves, cheetahs, & leopards. She serves on the Board of Directors of SEE Turtles, a non-profit sea turtle conservation organization.
Read her posts at Travel For Wildlife and see more of her work at Truly Wild, & Our Wild Yard.