A Canada road trip is a great adventure, and it doesn't have to cost an arm and a leg, especially if you are planning on camping in the wilderness. You have some choices here in British Columbia, you can go camping in Canada National Parks for a small fee (we highly recommend camping in Yoho NP), or to find free camping in BC.
While in the US, you can camp for free at many National Forests, but once you get to Canada these sites are more difficult to find. During the first leg of our American Safari in Manitoba, we didn't find any, but we've had great luck in British Columbia. You can either camp for free at the province Recreation Sites, or at BC Hydro Recreation Centers. Here's how:
*This article may contain affiliate links. We receive a small commission at no extra cost to you.*
How to Find Free Camping in BC, the Recreation Sites.
British Columbia has many Recreation Sites all around the province and a large percentage of them have free camping facilities. Kind of like what National Forests are here in the US.
We found our first free campsite with the help of a local, since we didn't know about these sites. We were also told about the website, where we found the rest of our sites during our Canada roadtrip. To get a list of the sites, check the Recreation sites and trails BC website.
When you go to their website, click on the map and it will automatically open the interactive map of recreation site locations and amenities (over 1,100 sites!!). On the right hand side of the screen there is a guide on how to use the interactive map.
Once you have located a site that you are interested in, click on the identifying tool and then on the little red triangle marker for the site. A secondary window will open with information on that particular site. This includes the number of sites, facilities (toilet available, boat ramp…) as well as detailed driving directions and photos.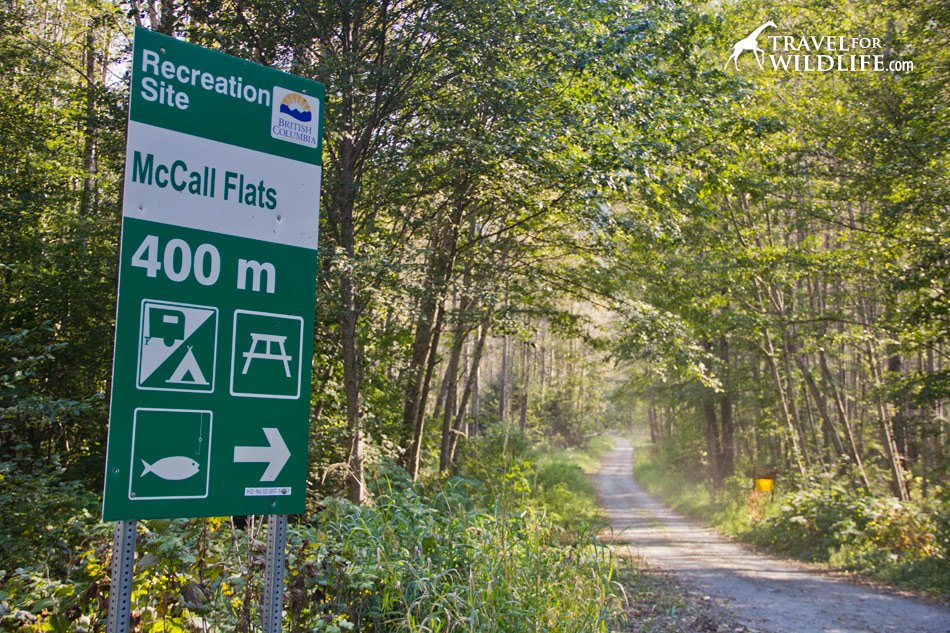 These BC forestry campsites are pretty basic but they do have a picnic table and a fire pit. They normally have a pit toilet, but no toilet paper.
The places we have found along the way have been in beautiful settings, normally on lake shores. Since they usually only have 2 to 5 camp sites per recreation site, they have been very quiet and peaceful. If you like solitude, you should plan to camp here. We found them to be some of the best camping in BC.
These sites are normally far from the main roads, and not really suitable for small cars. Think of dirt roads with the occasional rock, and muddy if it rains. If you are renting a car, make sure that at least it has high clearance. Be prepared. If you have a small car, we recommend you search for free camping at the BC Hydro Recreation Centers instead, explained right below.
Free Camping at BC Hydro's Recreation Centers
This really blew our minds and we first found it by chance while driving. BC Hydro is the main electric distributor in BC, and in their efforts to maintain a balance the province's energy needs with the preservation of the natural environment, they have built some recreation centers at or near power stations and working dams. Some recreation centers are just picnic areas, some have campsites available. It might not sound appealing, but these sites will surprise you. They are maintained, as the trash is taken out and toilets are cleaned, but there is no running water, so bring your own.
These sites feel like they could be a National Park campground, clean, and tidy, but without water. It's a compromise. They are less wild than the Recreation Sites explained above, since they can host more people, but they are more accessible as they use the power station/dam road. This is great free camping in BC if you are renting a small car.
We had a great surprise when we camped at what I believe it was the Gun Creek campground. The area is an important nesting site for Western Screech owls, and BC Hydro together with the Fish and Wildlife compensation program, had installed some owl informational boards along a path. As wildlife lovers, this adds three extra points for this campground.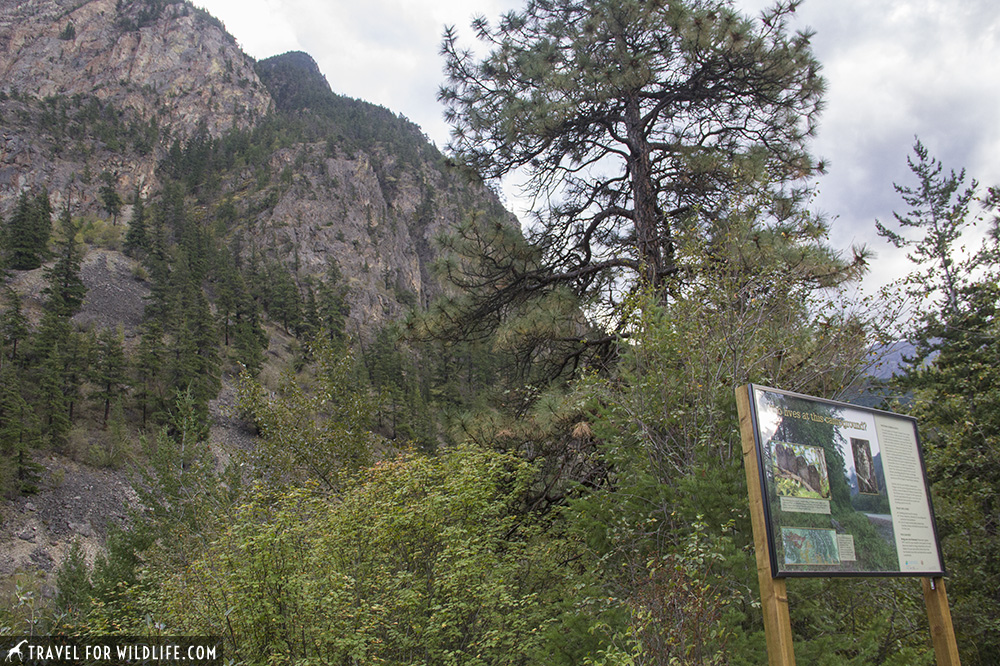 How to find the BC Hydro campgrounds?
Open the map of BC Hydro recreation areas.
Zoom to the area you are interested in camping at and find a recreation area that suits your travel plans.
Click on the recreation site. A link will pop up on the left of the screen with info on the campgrounds, facilities, and regulations. Some sites don't mention the word "free", while some sites do. I'm not sure if some are not free, but you can give them a call to clarify.
Free Camping at British Columbia Provincial Parks?
In addition to camping for free at these Recreation Sites in BC, some people think you can park at the Provincial Parks for free. We have found that this is not true, the fee is between $5 and $10 per person for a backcountry site. While not free, these campsites are very affordable. You can get your permit here. So, yes, you have to pay to camp at BC provincial campgrounds. Someone told me they are free during off season but I couldn't find anything on line.
How to find camping at British Columbia Provincial Parks?
Go to the BC Provinicial Parks site.
Search the park you are interested in camping for free.
When you are on the Provincial Park page you'll see a few icons on the left. Locate the tent/camping icon. If it's blue, there is camping available.
Click on the tent icon. It will take you to the end of the page where the availability of wilderness campsites and seasonality will be stated.
Make sure to read the rules and safety issues.
Tips on Using Free Camping in BC
Here are some tips when camping for free in BC:
Always try to get to your campsite in the daylight. Some of the sites are not easy to find in the dark and you might end up stranded. Avoid driving at night for your own safety as there are lots of wildlife on the roads.
It is very likely you won't have phone connection. Be prepared for that.
Get a good map of the area you are visiting so you can find your way around dirt roads. We recommend the Backroad Mapbook series.
Don't forget the toilet paper. If for some reason there is not a long drop, or toilet, like in backcountry sites, remember you need to bury your waste.
If you are planning on doing some free camping for a few days, get yourself a solar shower. You can get them at outdoor stores for $20-25. Always use biodegradable soap.
You are in bear country. Bear encounters are possible. Do not leave any food unattended. At night store all your food in bear proof containers or inside the trunk of your car. Do not cook in your tent. Do not have any food or deodorant/tooth paste in your tent. Carry bear spray.
Always be respectful of other campers.
No potable water is available on site. Bring your own or use a water filtration system like this Sawyer system.
Firewood is not available (some BC Hydro sites have them for sale). If you bring your own, check with local regulations.
Leave no Trace and clean up after your stay. Take all your trash with you, even if there are trash cans. This will ensure that wildlife won't mess with trash which could be potentially dangerous for them.
HAPPY FREE CAMPING IN BC!
Have you camped for free in British Columbia? If you found free campsites that we don't cover here, let us know and we'll add those to our guide!