These days it seems like anyone and everyone with a foot in the tourism marketing door is spouting the words 'eco-friendly', 'green', and 'sustainable' tourism. There has been such a proliferation of these terms that we have managed to step into some pretty murky waters, where meanings have become obscure and – ultimately – false. Nowadays, the term "green" is so over-used by both good and not-so-good companies that it has lost its real meaning. Now more than ever it is necessary to educate yourself as to what it all means, how you can spot the real deal from the fakers, and how to wisely choose your next sustainable tourism experience.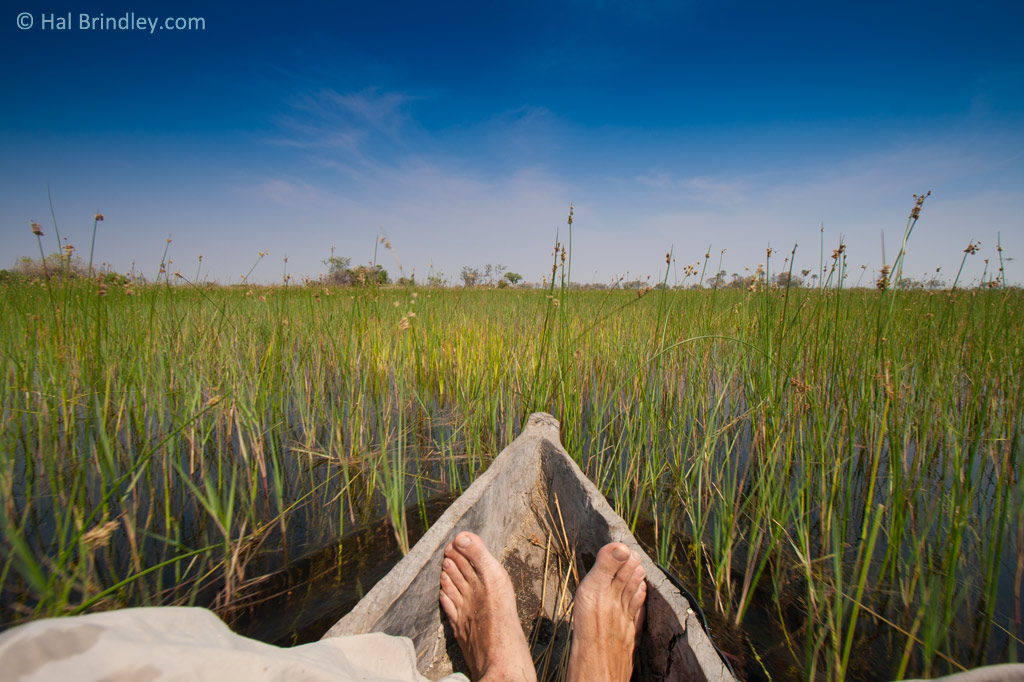 The Greenwashing Phenomenon
Why should we care about greenwashing? For starters, greenwashing is basically whitewashing in disguise i.e. trying to convince others through the charms of advertising and crafty PR that something is good – or at least low impact – for the environment. A classic example would be a hotel that boasts how eco-friendly it is because it asks you to reuse towels in an effort to save water, but at the same time has a huge swimming pool. Or a cruise ship with solar panels that dumps toxic chemicals or oily bilge water into the ocean. Greenwashing is using a few eye-catching gimmicks to convey a sense of environmental responsibility or using "green" terminology to brand a company that is in reality damaging the environment.
Responsible and Sustainable Tourism Certifications
Don't fret! Luckily there is an array of responsible and sustainable tourism certifications to help travelers choose responsible options. You can be sure that companies who have received these certifications are doing their best to minimize negative impacts, conserve the environment, and empower local communities.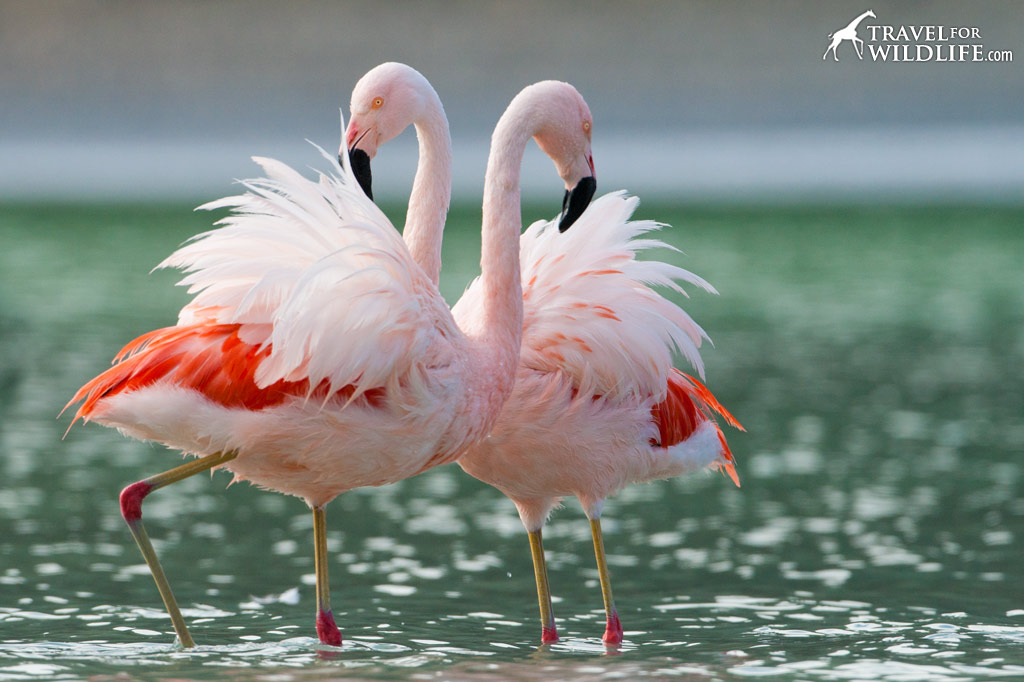 The Rise of the B-Corps (B Corporation) in the Tourism Sector
B Corps are a new phenomenon sweeping through the international business world. What is it? A B Corp is a business that joins an interconnected network of like-minded businesses, who pass a variety of assessments to show that they are meeting the requirements set forth by the third-party assessing body and non-profit, the B Lab. The certification verifies that a business meets the highest standards of social and environmental performance, public transparency, and legal accountability. They are defined by their slogan, ¨People using business as a force for good¨ which is echoed in the Declaration of Interdependence that all businesses must sign when embarking on their B journey. Interdependence is the key concept behind the B-Corps, because once you join you are expected to not only continuously prove that you meet their requirements but you must also work together to solve social and environmental concerns. The truth is that there aren't a lot of downsides to jumping on the B bandwagon, because the consensus is that they actually do put their money where their mouth is. What makes them (and also the Long Run, below) so integral to ecotourism is the fact that they allow for a business to please shareholders as well as the environment.
One recent example of B Corps in tourism is Intrepid Travel, the largest adventure travel company. Driven by an environmental and social mission, Intrepid just became a 100% carbon neutral B-corp. This is not only good for Intrepid Travel but also for other smaller companies. By learning from someone who's achieved this, their path to become a B-Corp will be smoother.
The Long Run and the 4C's
We move now to the pinnacle of environmental initiatives, The Long Run. They get such high accolades from us because they were set up in 2009 by the Zeitz Foundation, which already does so much to create and support responsible projects with long-lasting social and ecological impacts across the world. The Long Run is one of the world's largest sustainable business endeavors, and in 2015 it became a registered non-profit charity. They currently safeguard 12 million acres worldwide, and they hope to increase this number to 20 million by 2020. Recognized by the Global Sustainability Tourism Council (GSTC), the GER Standard (Global Ecosphere Retreats®) applies to privately protected areas and nature-based tourism, and involves a vigorous assessment to gauge how a business achieves balance between the areas of Conservation, Culture, Commerce, and Community – the 4C's. The Long Run shows how these four areas actually impact each other; by laying the foundations of GER, a business can use their wealth and trade to positively impact the local people and nature around them. The requirements to be GER certified are lengthier and also more expensive than that of B Corps, but there are opportunities for smaller or related businesses to take part in the endeavor as a Fellow Member or as an Affiliate Member.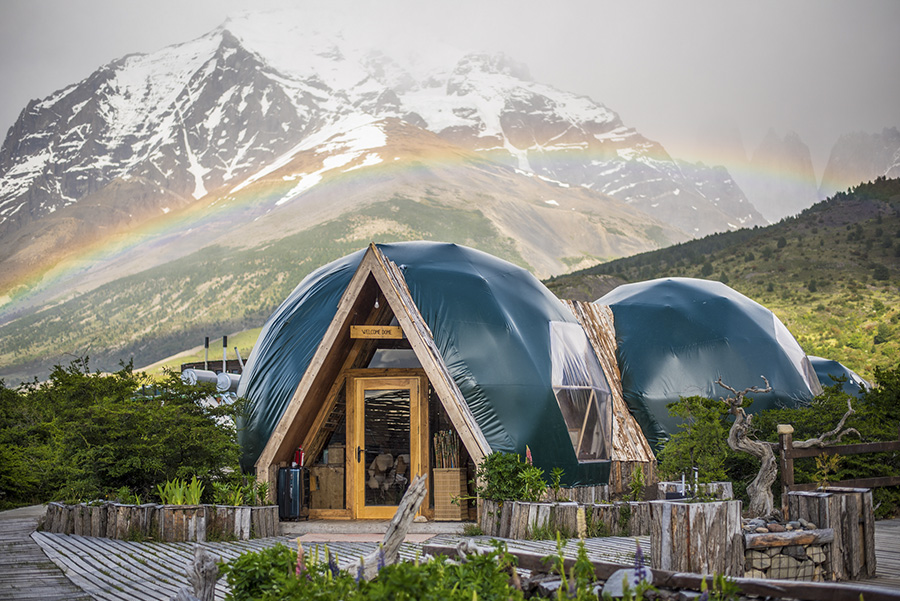 1) Global Ecosphere Retreats®
The highest membership of The Long Run, its members are centers of excellence in sustainability. Each nature-based tourism business has met all the rigorous requirements regarding the 4C's and have a positive impact on biodiversity and local community. Some of these businesses include Grootbos in South Africa, Caiman Ecological Refuge in Brazil, and Wolvedans in Namibia.
2) Fellow Members
Fellow members of The Long Run own, directly manage or significantly influence the management of a natural area of conservation value. They are committed to achieving the highest standards in sustainability positively impacting the conservation of nature and improving the well being of the communities they belong to through the 4Cs. Some of these business are EcoCamp Patagonia in Chile, Feynan EcoLodge in Jordan, and Nikoi Island in Indonesia.
3) Affiliate Members
Affiliate members are individuals or organizations that share The Long Run's drive to support sustainable, socially and ecologically responsible projects all over the world. They demonstrate this commitment by signing the Long Run Charter. Affiliate members become ambassadors of The Long Run and are actively engaged in the organization. Some of these members are Project Oncafari in Brazil, Wilderness Holdings Limited in Botswana, and Voices for Biodiversity in the USA.
Quality Management Certifications
The International Organization for Standardization is a non-governmental organization that combines 161 national standard bodies in order to innovate, share information, and come up with challenges to issues. As such, their standard certifications symbolize the most cutting edge of worldwide standards. There are currently 22150 international standards, which are all labelled ISO, and these can be applied to any industry. There are no cutting corners here – if you can prove you meet the international-level requirements and pass all assessments, then you achieve the Standard. There are no rankings or partial passes – you either pass or you don't. In ecotourism, the ISO14001 is the appropriate Standard for Environmental Management and, once achieved, proves that a business meets the requirements in the areas of climate change, labeling, life cycle analysis, environmental challenges, efficiency, and human resources. Bear in mind that finding if an eco lodge has achieved this standard is not easy by just looking at their website.
EcoCamp Patagonia is an example of a fully sustainable hotel that has achieved an ISO14001(Environmental Management) as well as ISO9001 (Quality Management). These certifications mean that EcoCamp as a business meets the requirements of the Organization in areas such as climate change, labeling, life cycle analysis, environmental challenges, efficiency, human resources.
Certification for Sustainable Tourism (CST) in Costa Rica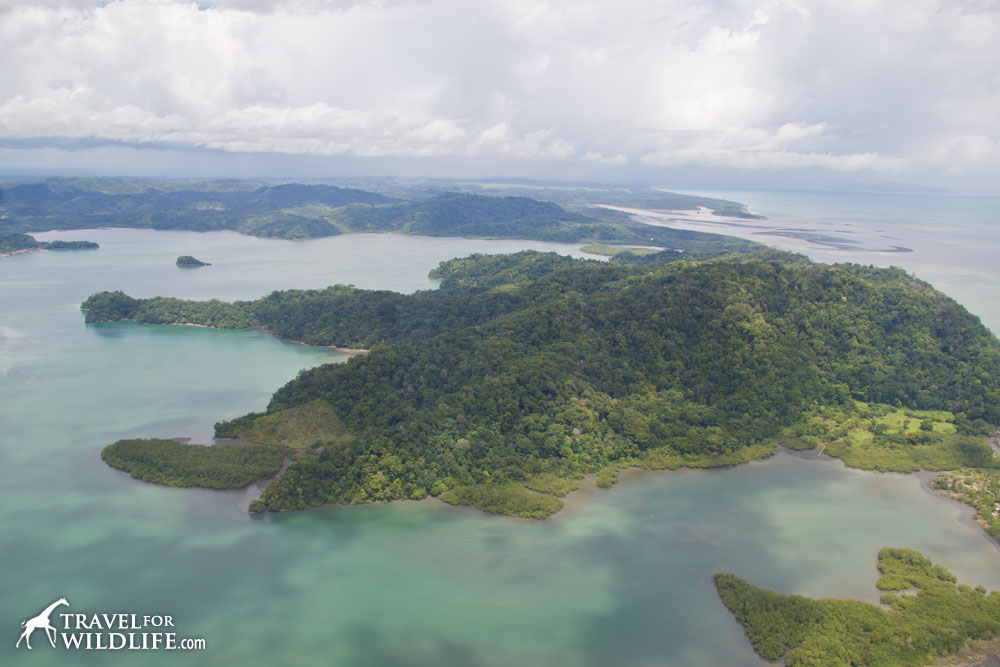 Costa Rica's position as a pioneer of eco tourism is the result of a country highly committed to sustainability. The certificate for Sustainable Tourism was developed by the Sustainability Programs Department of the Costa Rica Tourism Board and the Costa Rica National Accreditation Commission. It was designed for the tourism sector businesses so as to help them comply with a sustainable model of natural, cultural, and communal reserve management. Recognized by the United Nations, this program evaluates each tourism company on four fundamental aspects – physical biological parameters, infrastructure and services, external clients, and the socioeconomic environment.
The activities and services offered by businesses under the Certification for Sustainable Tourism Program ensure that minimal negative impact is made on the surrounding natural environment. The certificate ranges from 1 to 5 leaves, 5 being the highest level. Some of the eco lodges in Costa Rica that have achieved the highest level of certification are Luna Lodge in Carate, Lapa Rios in Puerto Jiménez, and Borinquen Resort in Guanacaste.
Currently intergovernmental organizations are working toward expanding this project to nearby geographical areas, especially the Caribbean coastline.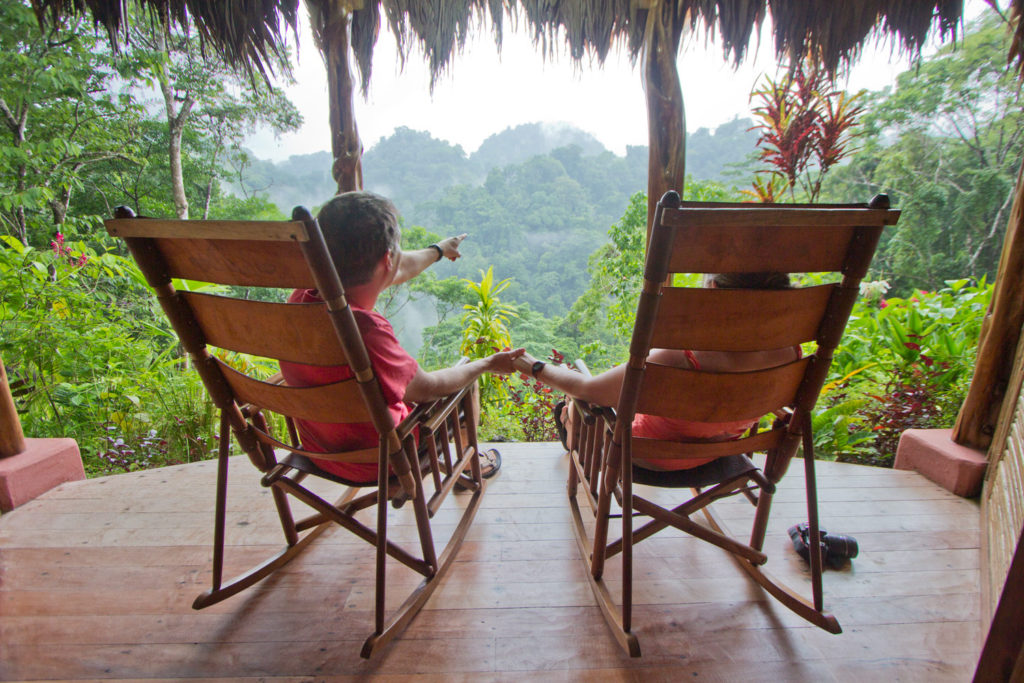 Rainforest Alliance Certified™ Hotels and Tour Operators
You must have heard about Rainforest Alliance Certified™ coffee and chocolate, but you might be unaware that this certification has expanded to hotels and tour operators. It was created to distinguish tourism businesses that benefit local communities, ecosystems, and wildlife. At the moment all of these are located in the Caribbean, and Central and South America.
In order to gain certification, Rainforest Alliance audits confirm these businesses meet their tourism criteria, which are also recognized by the Global Sustainable Tourism Council. The criteria require:
Protection of nearby ecosystems
Wise use of natural resources
Climate change mitigation
Benefits to the social and cultural development of surrounding communities
You can find a list of Rainforest Alliance Certified™ hotels and tour operators here.
Questions to Ask Before You Book
Of course, if you are researching an eco lodge, remember that they won't have all of these certifications. They might have one or two.
If you are still unsure about a business, make sure you do your own research and consider asking some tough questions. In most cases you'll find all the answers on the individual business website. But if you still have questions, reach out to them. Transparency is key to gain your trust as a customer and they should be eager to help you in making an informed decision. These are some questions you might want to ask:
Who owns the company?
The catchphrase of the moment is ¨support small and local¨ because this means that the money you spend is more likely to get back into the community around you, rather than being dished out to overseas giants or unseen interests.
Is this lodge community owned? Yes? Great! But if not, ask how the company who owns the lodge gives back to the community? This can be translated into different things. From funding schools or health and social programs, to giving opportunities for hiring from within the company instead of hiring from outside the company or foreigners. Simply, can locals achieve managerial positions?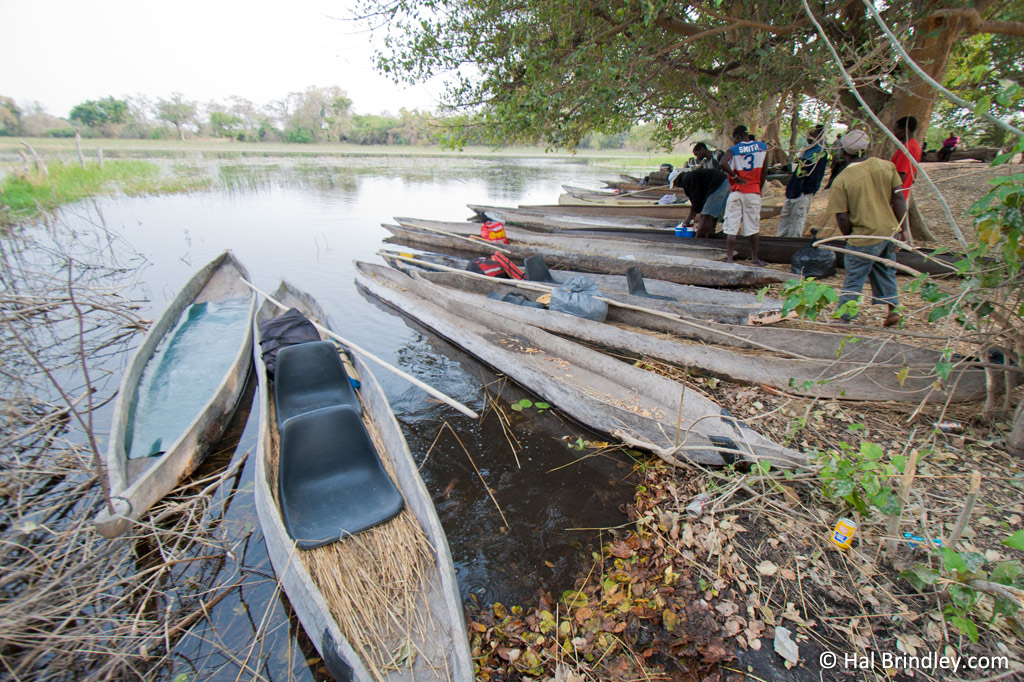 How do they give back?
Even the smallest business can give back, no matter what size they are. Even if they are unable to donate financially, many businesses are still able to contribute supplies or volunteers to causes near them.
Will we come into close contact with animals?
This is a good way to keep yourself mindful of your values while on your trip. If there are elephant rides or tiger cuddles on offer, then this business is not ethical. Using animals as photo props or photo ops means mistreatment for the animals. Wild animals should stay in the wild and should not be used in human interactions. In South Africa for example, lion cubs are used for photo ops, then, when they grow bigger they are used for 'walking with lions' programs where the tourists are tricked into believing they'll be released into the wild. Once these lions are adults, they are sold to canned hunting operations, and their bones are sold to be turned into wild tiger wine in Asia. For more information on this, visit Blood Lions or read the book Cuddle Me, Kill Me. Even the widely accepted role of wild ambassadors in wildlife tourism is now being frowned upon. Promoting any captive animal attraction only increases the demand for captive animals.
How will your impact be minimized?
Maybe the business advocates riding bikes instead of driving, or public transport instead of a private car. They may utilize solar or hydro energy (or any other type of unconventional energy), offer composting toilets, or may recycle water. Some safari companies are going above and beyond to minimize their impact. Take Desert & Delta owners of a few safari lodges in Botswana, for example. They've left standard vehicles behind and have moved on to using electric safari vehicles and electric safari boats. This not only cuts the petrol needed, but by using nearly silent vehicles, wildlife are less disturbed by their presence. It's a win-win.
Ask questions so that you can gauge if they are doing what you think is enough – every little bit helps. The ideal is that you make a decision that feels good to you and is good for the planet, its animals, its people, and its ecosystems. It doesn't have to be the most eco-friendly option out there (especially as these are few and far between) but it should be transparent and – hopefully – greenwash-free.
Author bio: Helen Cordery is a freelance writer and guidebook author from New Zealand. She has been based in Chile for five years, and you can read about her adventures raising a family in Santiago here: www.queridarecoleta.com