Botswana is a land-locked country in southern Africa about the size of France or Texas, where tourism – the second highest earner – presents you with the chance to be a responsible traveler. Taking a Botswana safari will be an opportunity to experience one of the best sustainable tourism examples in the world.
With 37% of its land proclaimed as either national park or wildlife management area, Botswana has lots to offer visitors looking for an African photo safari. Think Okavango Delta, listed as a UNESCO Heritage World Site in 2014. Think Chobe National Park, Central Kalahari Game Reserve, and the Makgadikgadi pans.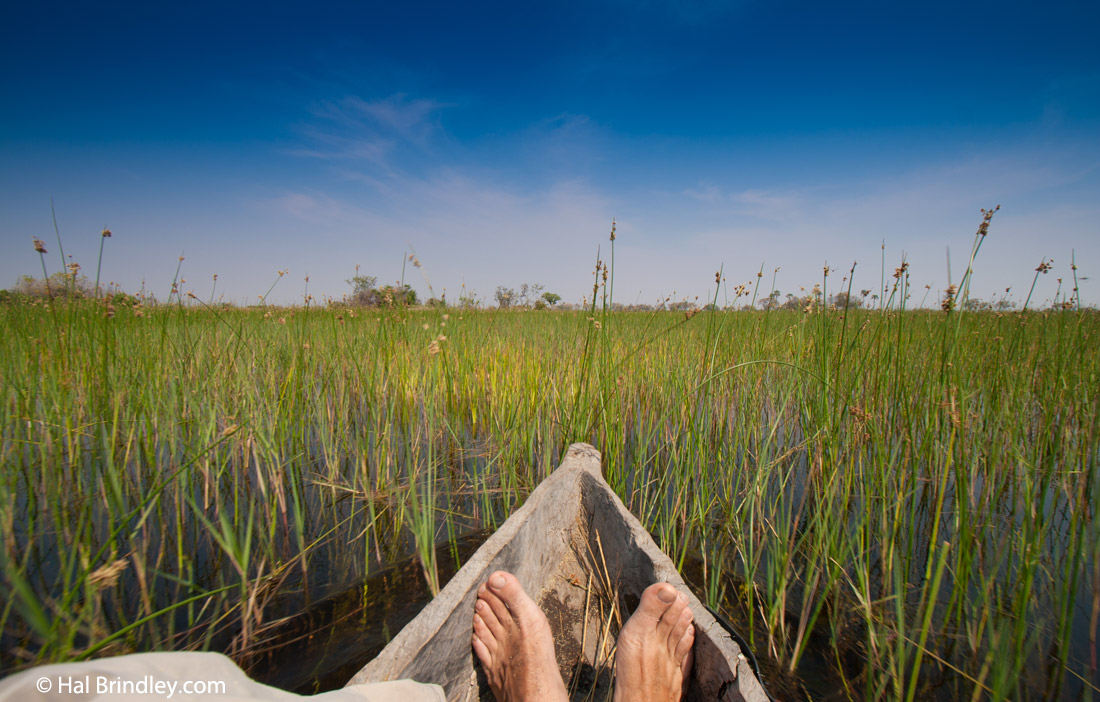 Botswana's high-value, low-volume ecotourism model seeks to protect the country's natural treasures for future generations at the same time as allowing local communities to benefit from wildlife and sustainable ecotourism. If you choose one of Botswana's responsible travel companies for your safari you can enjoy a guilt-free trip, knowing you're contributing to conservation and communities simply by being there.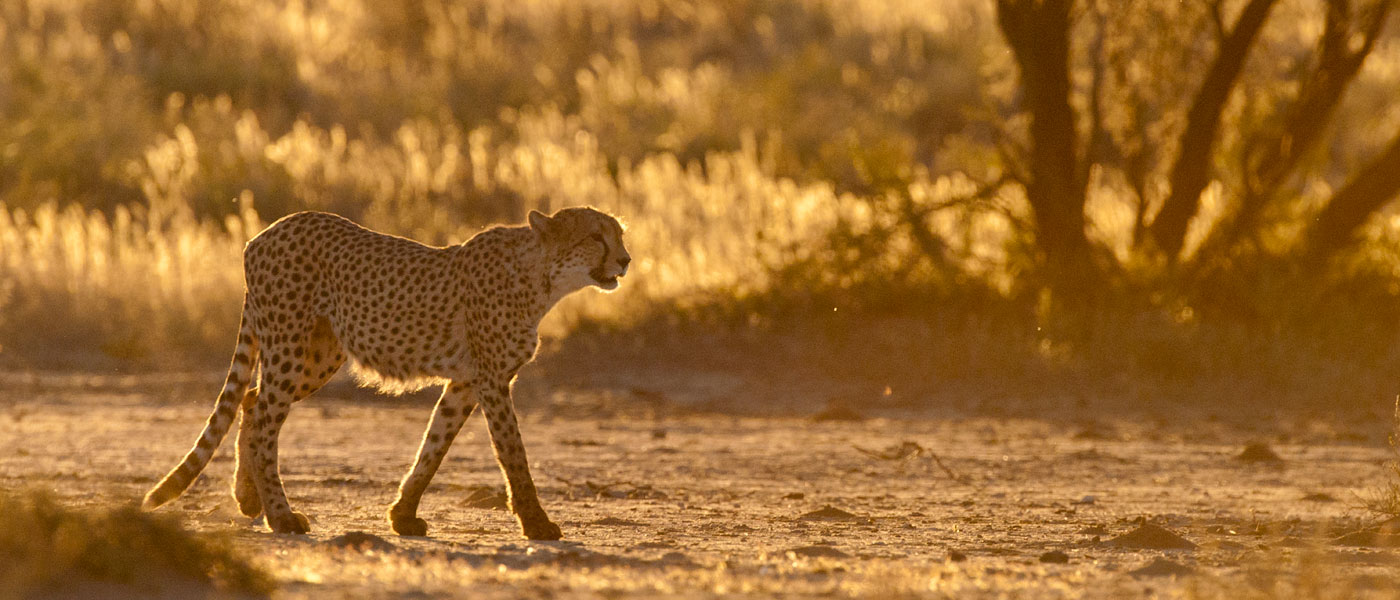 Look for those that use environmentally friendly practices, protect cultural and natural heritage (e.g. promoting cultural diversity or saving endangered species), and provide socio-economic benefits for local communities (e.g. upholding the rights of locals, employment, development). Safari companies in this space include andBeyond, Desert & Delta Safaris, Great Plains Conservation, Natural Selection, and Wilderness Safaris.
Environmental management
Many of the sustainable luxury lodges in Botswana are in areas of unspoiled wilderness. To sustainably protect this, these ecolodges must reduce any negative impact from their operations. Often, they're built on decks raised above the ground to minimize permanent damage to the environment. The goal is that poles, decks, and canvas used as building materials could be dismantled tomorrow and the natural environment should recover within three months. After that, there should be no sign that people were ever there.
These safari ecolodges emphasize reducing, reusing and recycling, and minimizing carbon dioxide emissions. In sunny Botswana, renewable solar energy also makes sense.
For instance, 12 Wilderness Safaris camps are 100% solar powered and solar geysers for heating water have reduced daily power demand by 2208kWh. After DumaTau Camp was rebuilt in 2012, it is saving some 47.8 tonnes of carbon dioxide a year – a win for the environment.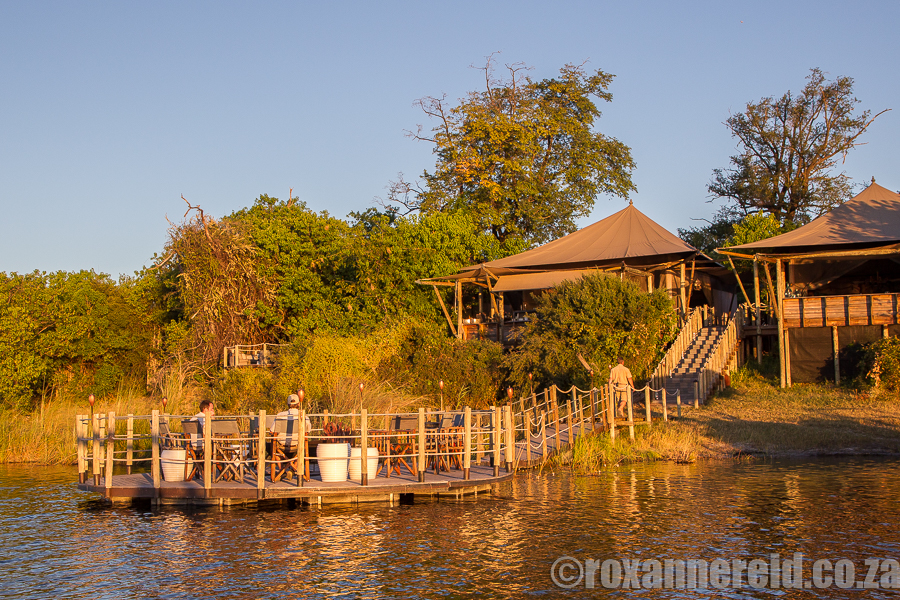 Lodges that take responsible travel seriously draw drinking water from boreholes and purify it by reverse osmosis. This avoids transporting bottled water and creating plastic waste. They treat grey water by bacteria in above-ground plants, then sterilize it with UV, chlorine or ozone before it re-enters the natural environment.
Conservation Through Responsible Tourism
Companies with ecolodges in national parks or private concessions under wildlife management play an important role in conserving biodiversity through anti-poaching efforts, rehabilitating natural environments, and reintroducing indigenous species. They also support research projects, logistically, and financially.
Great Plains Conservation, brainchild of wildlife film-makers, photographers, and conservationists Dereck and Beverly Joubert, uses eco-tourism as a tool to sustain conservation projects. They convert large areas under threat into protected areas with economic benefits – for instance, converting hunting or agricultural land to wildlife conservation supported by low-volume, low-impact photo-tourism. They maintain that without large protected landscapes where migration routes are maintained, wildlife won't survive.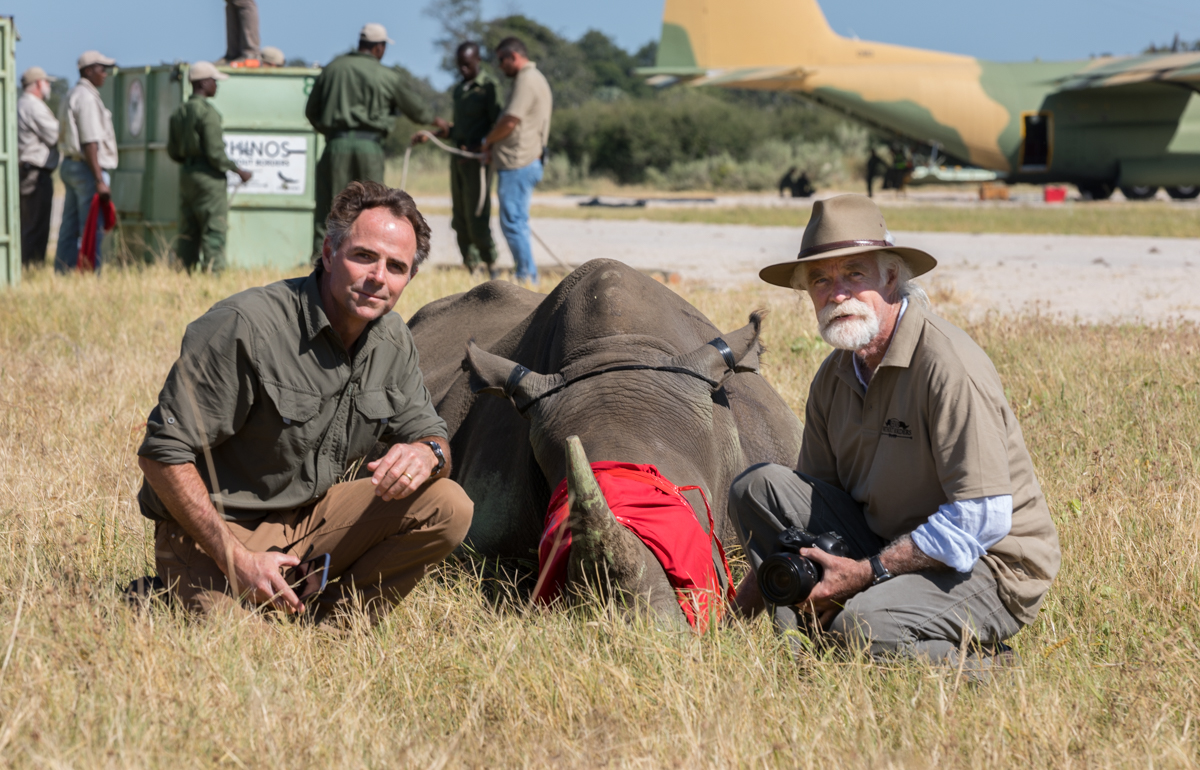 Some profits from their lodges are siphoned into the non-profit Great Plains Foundation, which also gets money from donors. The foundation funds projects to rehabilitate and save the wildlife on land where the lodges operate. A shining example is the Rhinos Without Borders project, a partnership between Great Plains Conservation and ecotourism operator andBeyond.
If you don't know there's a rhino poaching crisis in southern Africa you've been burying your head in the sand for the past decade. It's estimated that a rhino dies at the hand of poachers every seven or eight hours, with more than 1000 killed in South Africa alone every year since 2013.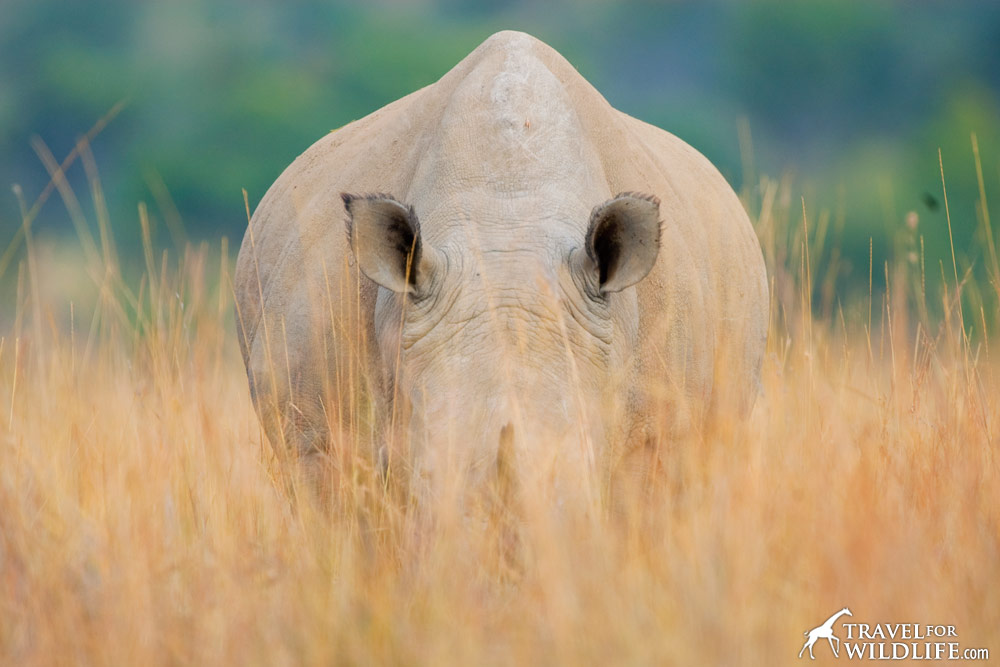 Rhinos Without Borders stepped in to move rhinos from South Africa to secret locations in Botswana, which has a zero-tolerance policy for poachers and one of the lowest poaching rates in Africa. This creates a viable breeding population in Botswana, broadens the gene pool and increases the habitat for rhinos in Africa.
Similarly, every time you stay at a Wilderness Safaris camp, part of your payment is given to the Wilderness Wildlife Trust. The trust supplies the money while Wilderness Safaris provides people and equipment for research into wildlife and endangered species, and training for local communities.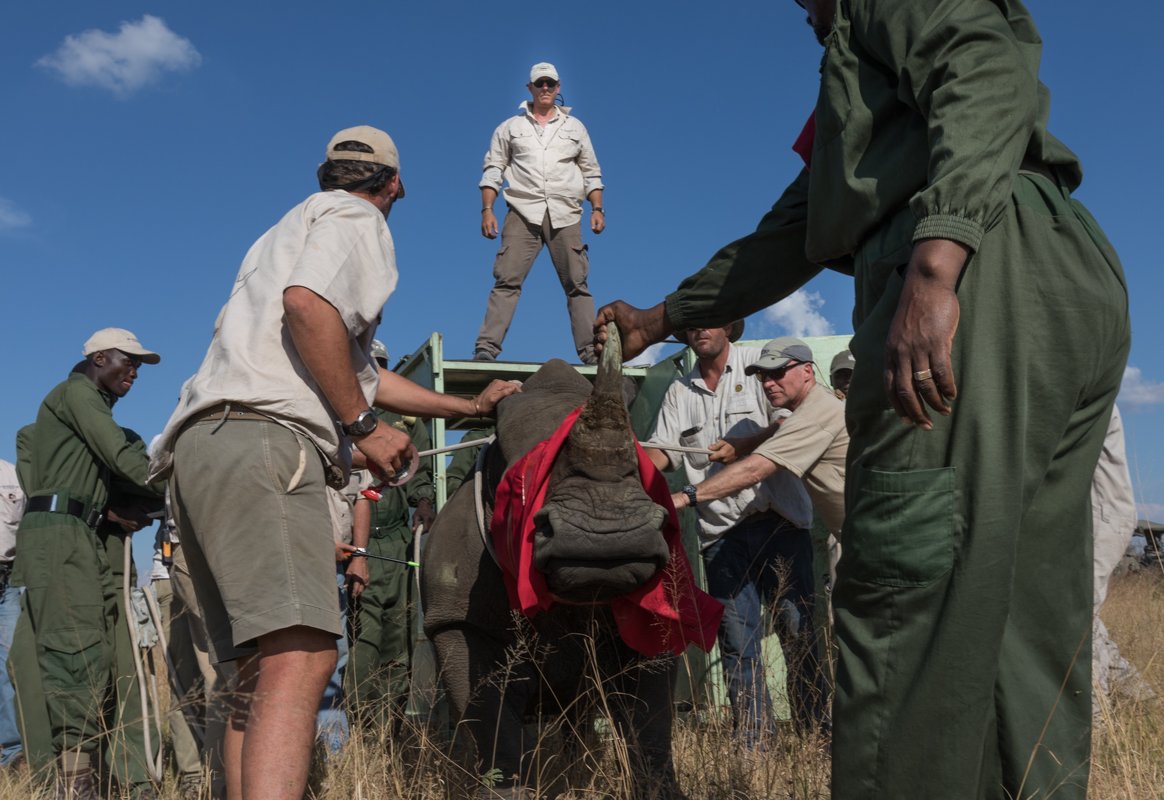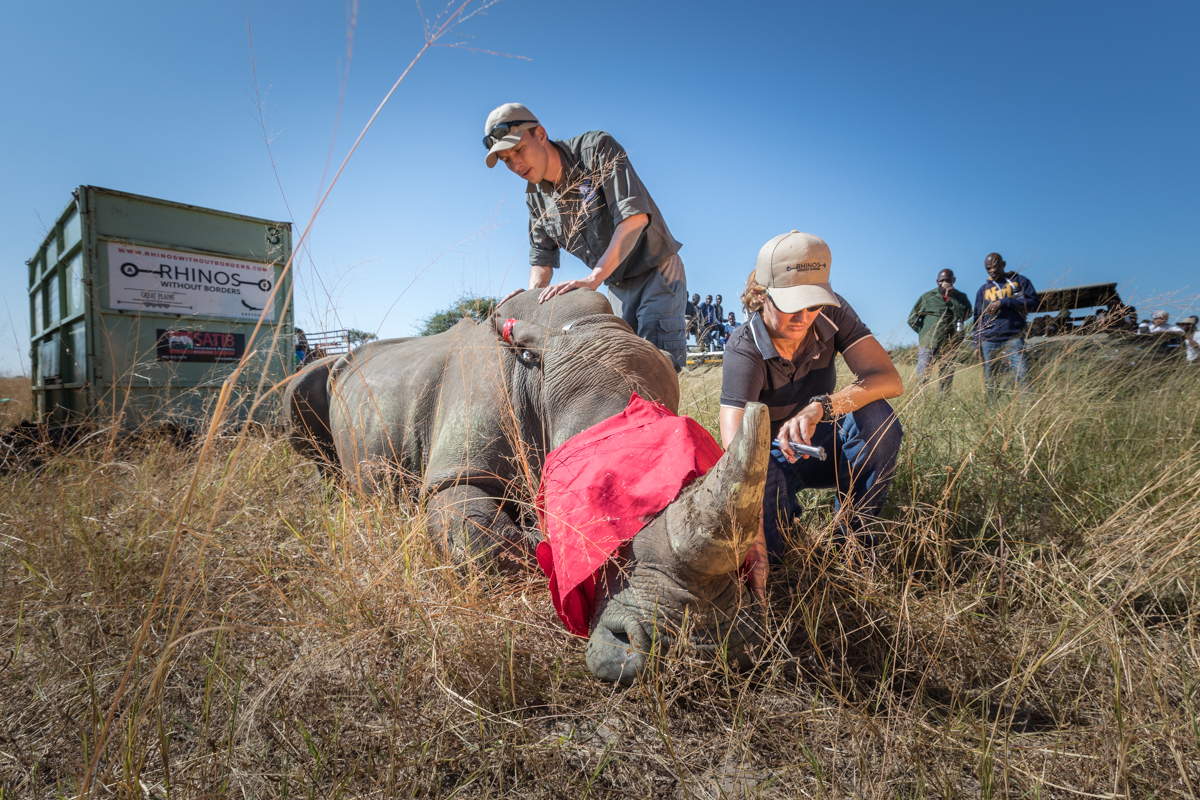 They have worked for 16 years on a Botswana Rhino Conservation Programme to move critically endangered black rhino from Zimbabwe and South Africa to create new breeding populations in Botswana. Each relocated rhino is fitted with an ankle monitor so it can be protected around the clock. Wilderness Safaris won the World Travel & Tourism Council 2016 Tourism for Tomorrow Award in the Environment category – like an Oscar for tourism – for this pioneering work.
Community Benefits, the Social Impacts of Tourism

It stands to reason that for responsible tourism and conservation to be sustainable it's important for local communities to see financial and educational benefits. Booking your safari with a responsible operator helps them employ people from local communities, invest in training on how to run a lodge, and see employees grow in skills and confidence.
Safari lodges in Botswana can distribute benefits much more widely too. For instance, they may work with community trusts representing people in the villages surrounding their camps to ensure that lease fees the lodges pay and other rewards of ecotourism are shared fairly. They also help with small business projects like vegetable gardens and craft groups to improve the community's self-employment prospects.
A knock-on effect is that poaching takes a nosedive and wildlife populations increase.
Efforts also focus on young people because they are the future. Great Plains Conservation runs camps to teach local primary school children about the environment and conservation. A by-product has been to boost the kids' self confidence and improve their marks. One school where the program operated went from a pass rate of only 37% to 73% within two years.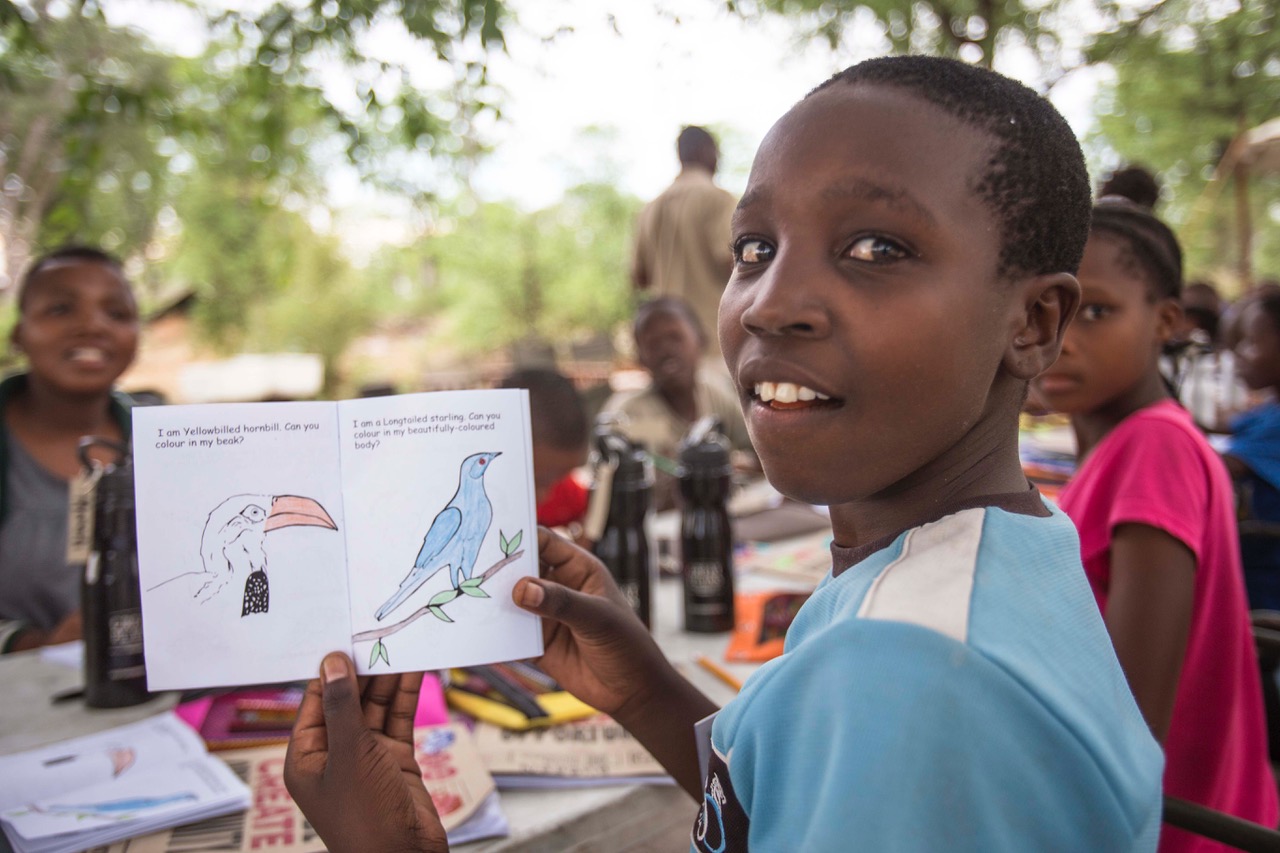 Wilderness Safaris Children in the Wilderness (CITW) program forms eco-clubs at local schools, and children from neighboring communities visit one of the guest camps for a four-day program to learn about wildlife conservation, environmental awareness, health, life skills and tourism. This helps them understand and appreciate their wildlife and natural heritage.
In 2017, CITW in Botswana supported 12 eco-clubs with 712 members at schools and six adult empowerment clubs, trained 129 teachers and community members, and gave five scholarships to students to complete their schooling or post-school conservation studies.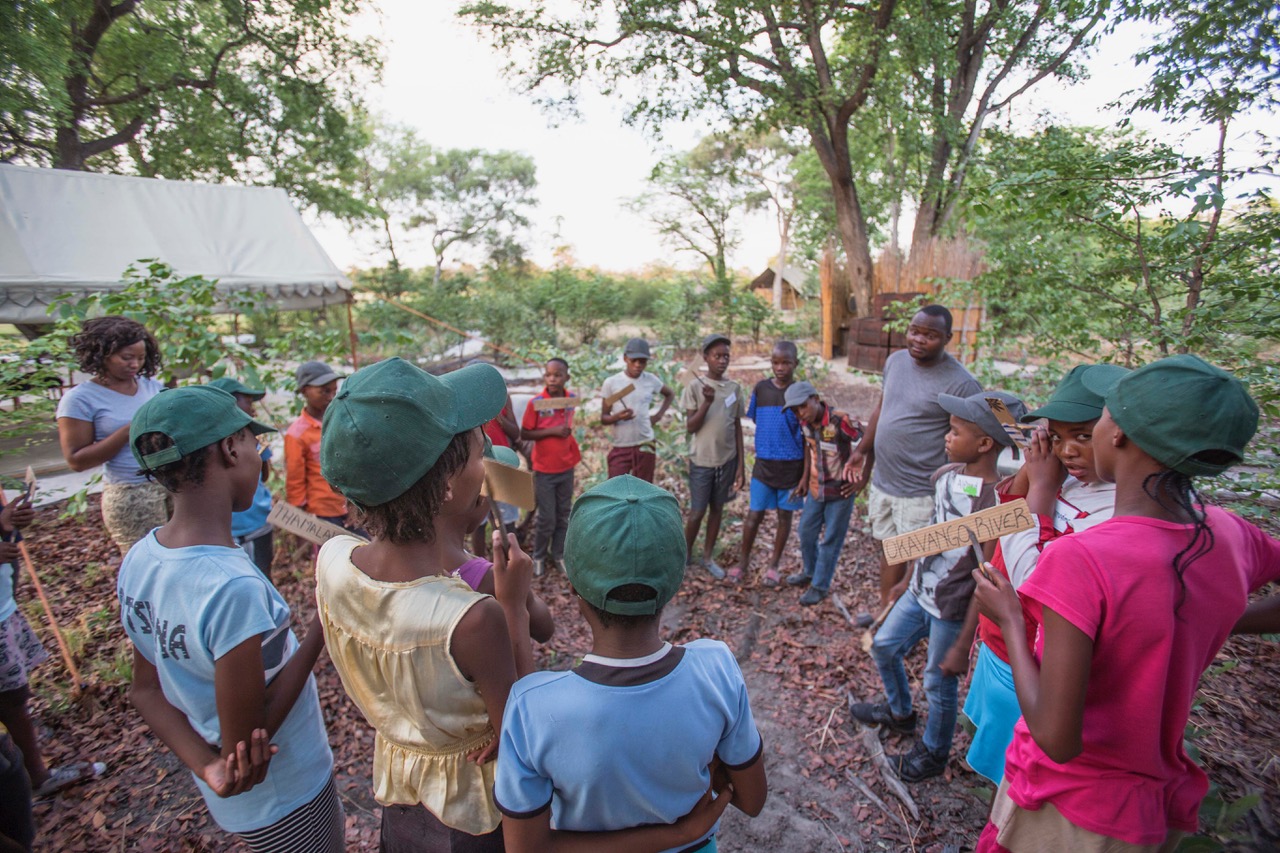 Naledi's story, a Sustainable Tourism Example with a Face

Here's one example of how all this plays out to the benefit of both communities and conservation in the long run.
Naledi Kgoba was a shy 13-year old in 2003 when he joined a CITW eco-club in the Okavango Delta. In the heat and dust of the outdoors, a new world opened up for him. Before, he'd thought of one day becoming a soldier or a policeman; now he dreamed of being a safari guide or environmental educator.
In 2009 Naledi was chosen to join an environmental camp. He thrived, returning as a mentor each year for the next five years. With CITW's sponsorship, he went on to graduate from the South African Wildlife College and is now gathering practical experience at Wilderness Safaris camps across Botswana. As with all their graduates, CITW will do its best to help him find permanent work.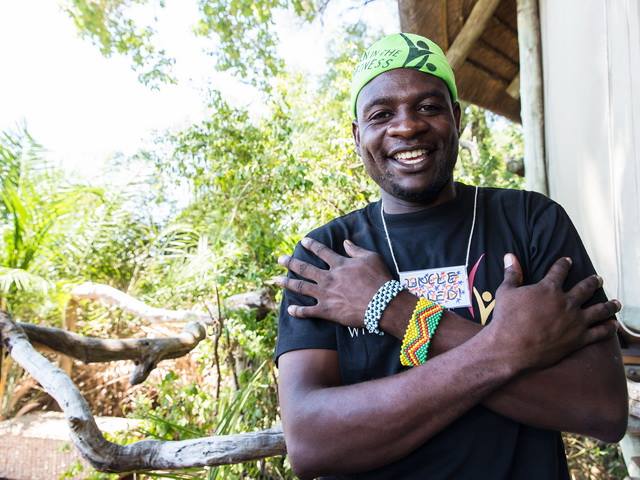 The future of our planet is in the hands of young people like Naledi, whose knowledge and passion for conservation have grown from the benefits responsible tourism offers local communities.
Given that conserving nature is so important, isn't it good to know you can take African safari holidays with a clear conscience, knowing your luxury safari is helping to make the world a better place?
Discover more about Africa on guest blogger Roxanne Reid's African travel blog.
---
Did you enjoy this article? PIN IT!