Traveling to Minnesota has always been a dream of mine. Ever since I became a member of the International Wolf Center I have envisioned the state as a wilderness heaven for adventure-thirsty people. When procrastinating from my work at college I used to imagine myself living the wild life in the Superior National Forest, sleeping in a log cabin and listening to the wolves howling at night. So when we decided to add Ely, Minnesota to our American Safari, I couldn't have been happier.
Ely, is also the perfect place to start your journey into the Boundary Waters Canoe Area Wilderness. If you are planning a visit to the area and have a couple of days, here are some of the things to do in Ely.
Staying on a Houseboat at Birch Lake
If you are unsure of where to stay in Ely, consider checking out a houseboat in the nearby town of Babbitt. You can stay in a cabin almost anywhere in the US, but where else can you stay on a houseboat?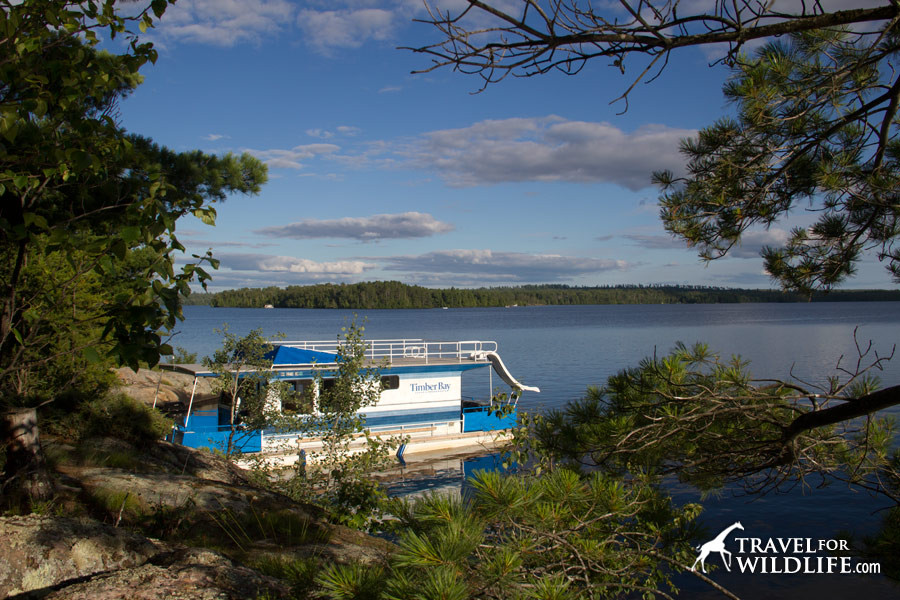 We arrived in the early afternoon ready to check into our floating hotel which would serve as our vehicle and home for the next two nights. It was one of the coolest places we've ever stayed. Imagine taking your house out onto a lake and tying it up next to primitive campsite, surrounded by pristine forests, with no sign of humans in any direction. It's like back country camping but on the water! (With the added advantage that mosquitoes cannot get in.)
Contact Timber Bay Lodge for availability. For more photos and a video of the houseboat we stayed on, check out our article The Loon and the Moon.
Visiting the International Wolf Center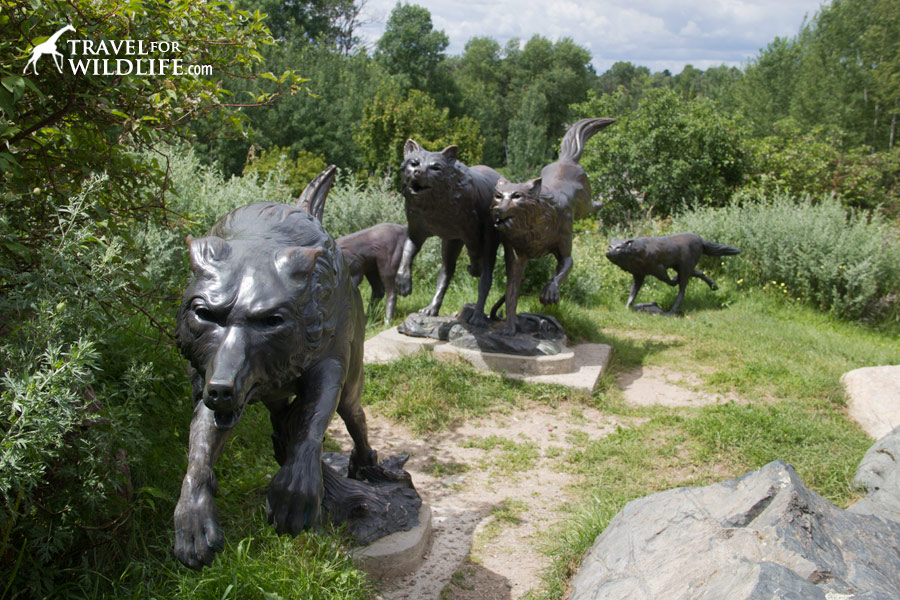 The main reason for our visit to Ely was to see the International Wolf Center. This non-profit organization teaches about wolves, their relationship to nature, and the human role in the future of the species.
The center combines live exhibits with public talks, permanent exhibits, films, and a kid's learning room packed with interactive games.
The permanent exhibit is divided into different areas: the biology of the wolf, their behavior, and the wolf-human relationship emphasizing the history of wolf hunting.
It also offers a variety of educational programs for adults and families. Afternoon, weekend, and week-long visits include dog sledding, radio tracking, snowshoe treks, hikes, and flights over wolf country.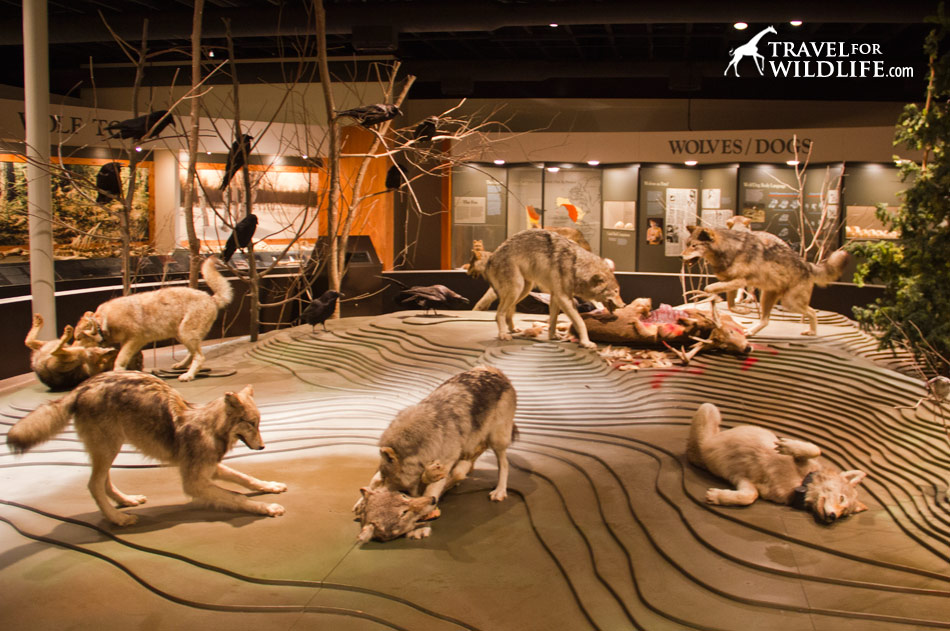 The International Wolf Center is one-of-a-kind and I believe it is a must-visit for all wildlife enthusiasts.
Stop By the North American Bear Center
We only stopped by for a five-minute visit because we didn't know it existed until we were on our way out of town. The North American Bear Center is a non-profit organization that is working to educate people about the three bear species in North America and to erase misconceptions about these animals. They also work to conserve bear habitat, stop poaching, and to reduce bear-humans conflicts.
The center has educational displays where you can learn more about bears, as well as three resident black bears (Lucky, Ted and Honey) which you can view at the center or through their webcam online.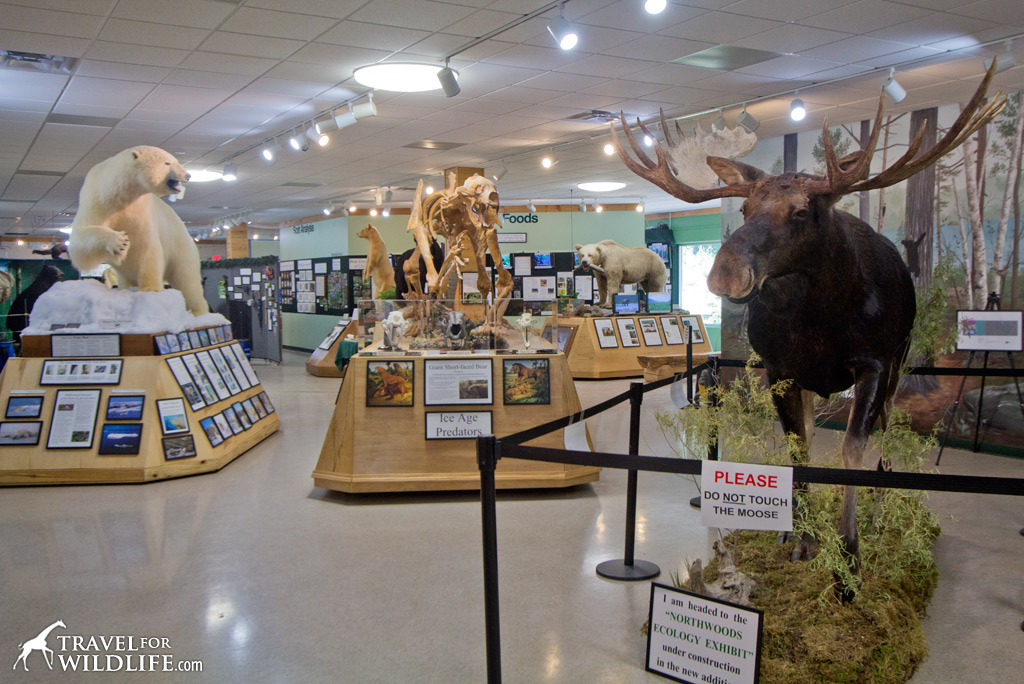 Check Out Ely's Downtown and its Eateries
Ely is cute, there's no doubt about it. Take some time to stroll around town, and discover their buildings full of character.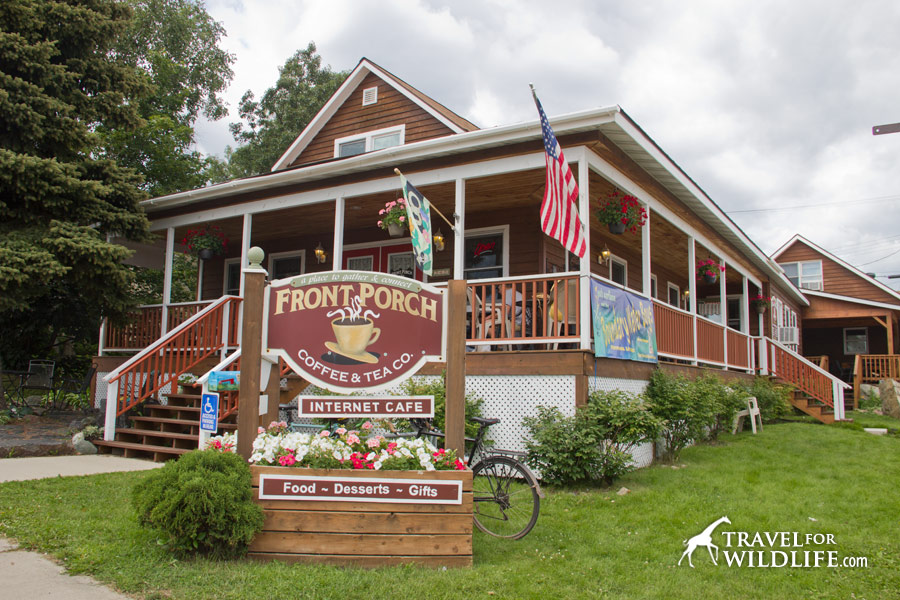 Take a break at Front Porch cafe at 343 E. Sheridan st. They make great mocha coffee and their cheese and broccoli quiche is delicious!
On Your Way Out of Minnesota
As we were about to leave Minnesota we found a free (and empty) campsite at Beltrami Island State Forest called Blueberry Hill, about three and a half hours northwest of Ely. We spent our last night in the US here before continuing on our way up into Canada. Not only was the camping free, but we spent the morning gathering blueberries for our breakfast.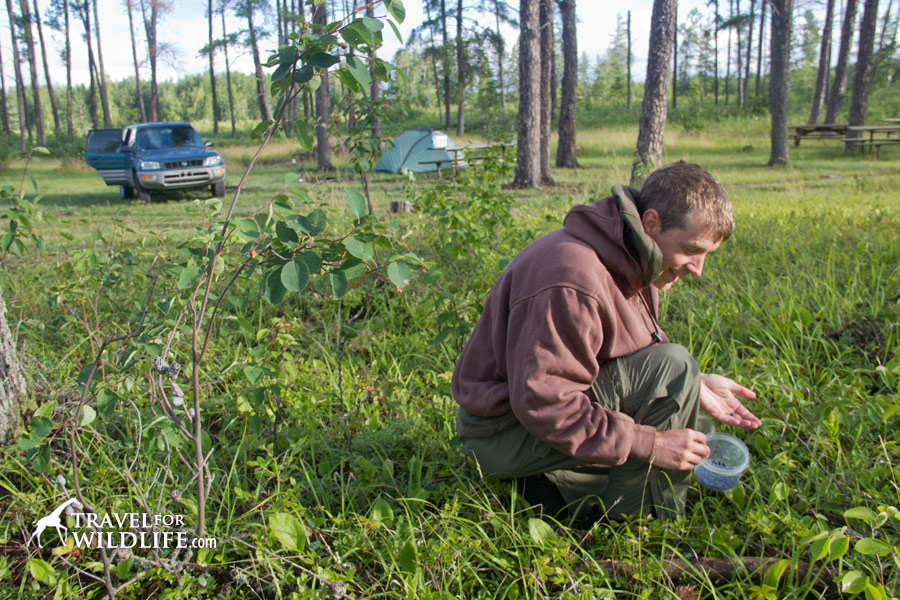 ---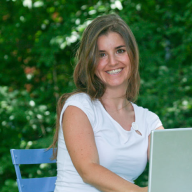 Cristina Garcia
Zoologist and wildlife photographer. She has worked in the field with jackals, wolves, cheetahs, & leopards. She serves on the Board of Directors of SEE Turtles, a non-profit sea turtle conservation organization.
Read her posts at Travel For Wildlife and see more of her work at Truly Wild, & Our Wild Yard.