The Dreamiest Smoky Mountain Cabin rentals
Fact: There are well over 300 Smoky Mountain cabin rentals available for rent on VRBO. It should come as no surprise since Gatlinburg is right next door to the Great Smoky Mountains National Park, the most visited national park in the United States. And what better to enjoy a mountain getaway than in one of the coziest and affordable Great Smoky Mountains cabins tucked next to a stream in the woods or perched on a mountain with a spectacular view. (Hot tub on a snowy day? Yes please!) Whether you visit the Smokies to see the elk at Cataloochee (check out our cabin 8 if you want to see the elk!) or to see the wildflowers of the Smokies, ending your adventure in a cozy cabin is what the doctor ordered.
But how do you find the best Smoky Mountains cabin rentals when there's such an overwhelming number to choose from? Especially when, I must admit, a lot of them are not that great. It would take days to scour through the hundreds of cabins for rent to find the great ones. Well, that's exactly what we did. Whether you're just here to drool or you're ready to choose the perfect Smoky Mountain cabin rentals for your next vacation, we invite you to cozy up next to the fireplace and enjoy our list!
(Photos ©Vrbo unless otherwise stated)
*This article may contain affiliate links. We receive a small commission at no extra cost to you.*
---
1- Luxury Rustic Gatlinburg Cabin with Hammock Chair Swing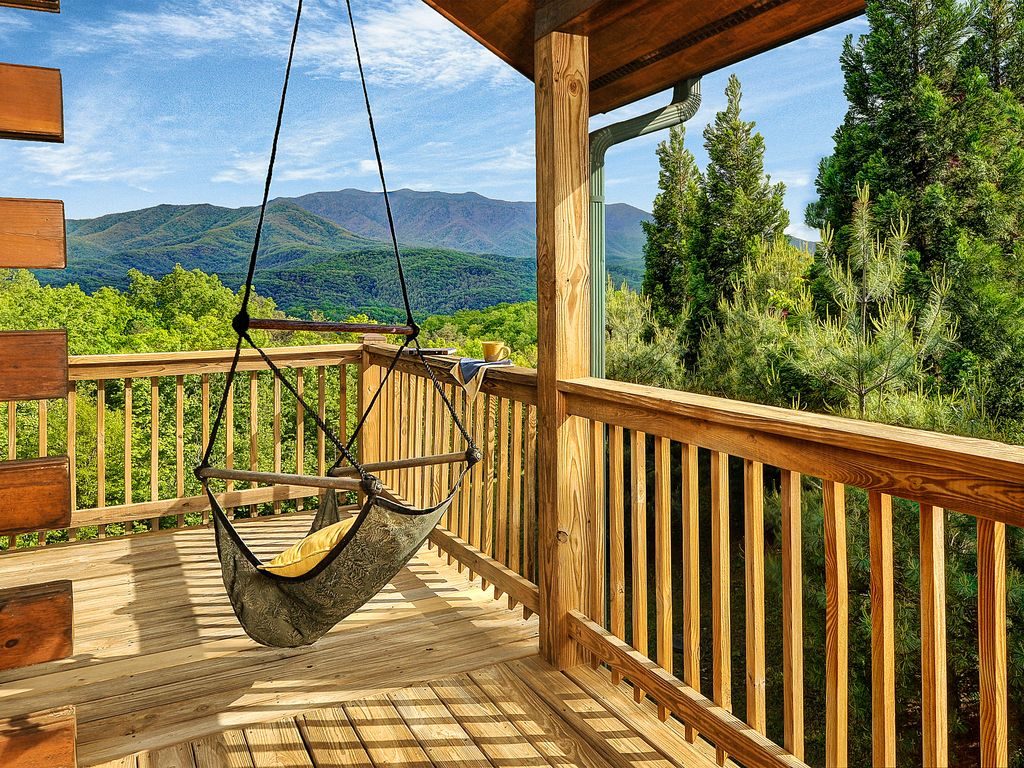 Enjoy unobstructed views of Mt Leconte and the Smoky Mountains while relaxing on this fabulous hammock chair swing. Watch a film in the home theater, play a game of pool, or soak in the private hot tub on one of the two spacious decks. Definitely one of the most beautiful locations of any Gatlinburg cabins!
The cabin offers an upscale rustic decor with all the amenities, a game room, stacked stone fireplace, hand crafted furniture, granite counter tops, and hardwood floors!
Just minutes from downtown Gatlinburg, the famous Laurel Falls, and Grotto waterfalls!
---
2 – Best Wears Valley Cabin for Rent with Fantastic Mountain Views, Sleeps 12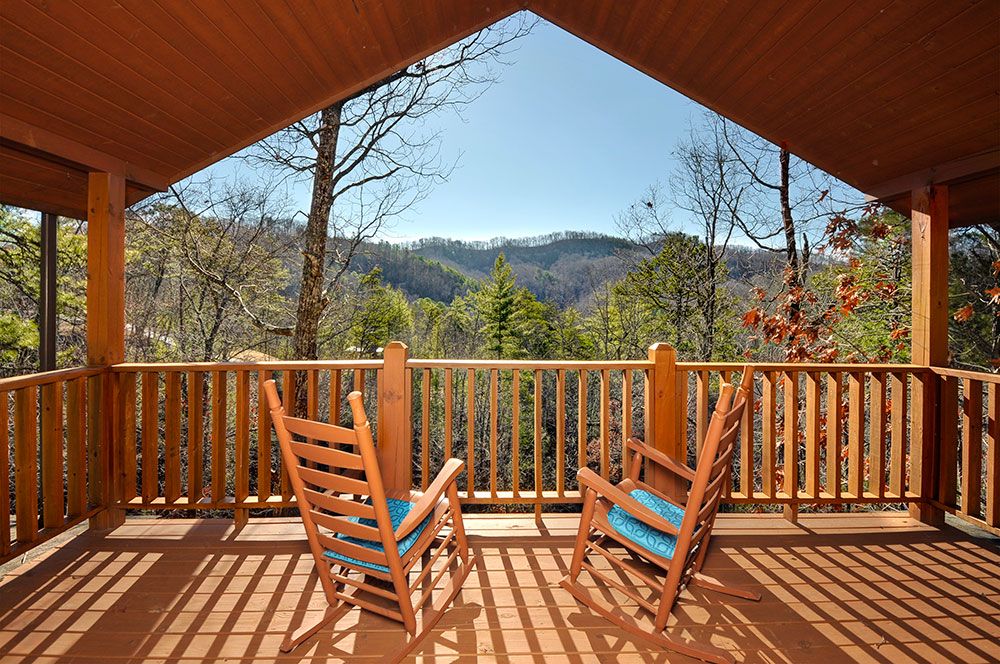 Nestled in the Wears Valley and minutes from downtown Gatlinburg, this mountain cabin ticks all the boxes on your list of cabin dreams. Impressive mountain views, outdoor private hot tub, spacious living space with gas fireplace, and four bedrooms showcasing upscale rustic furniture. Perfect for a family gathering. Certainly one of the nicest Wears Valley cabin rentals!
---
3 – Outdoor Hot Tub Anyone?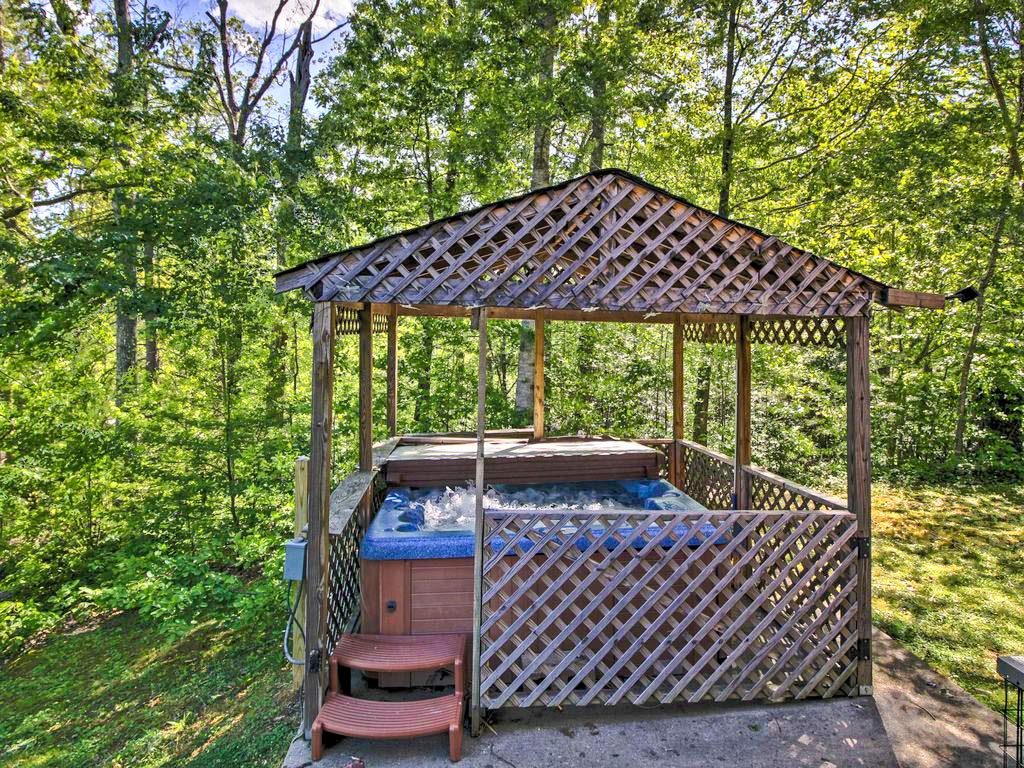 Sit in this hot tub and watch the fireflies at night!
The star of this cabin is definitely the outdoor hot tub under a gazebo so you can soak in any weather. This spacious cabin in Gatlinburg is a treat for history buffs. The cabin is decorated in a charming old style with antiques, true Cherokee artifacts, 150-year-old stained glass from the Cherokee Tribal Council House, and a stone fireplace where you can cozy up during chilly fall nights.
The Gatlinburg Scenic Overlook is only 20 minutes away!
---
4 – Rocky Top Lookout: one of the most stunning Gatlinburg Cabins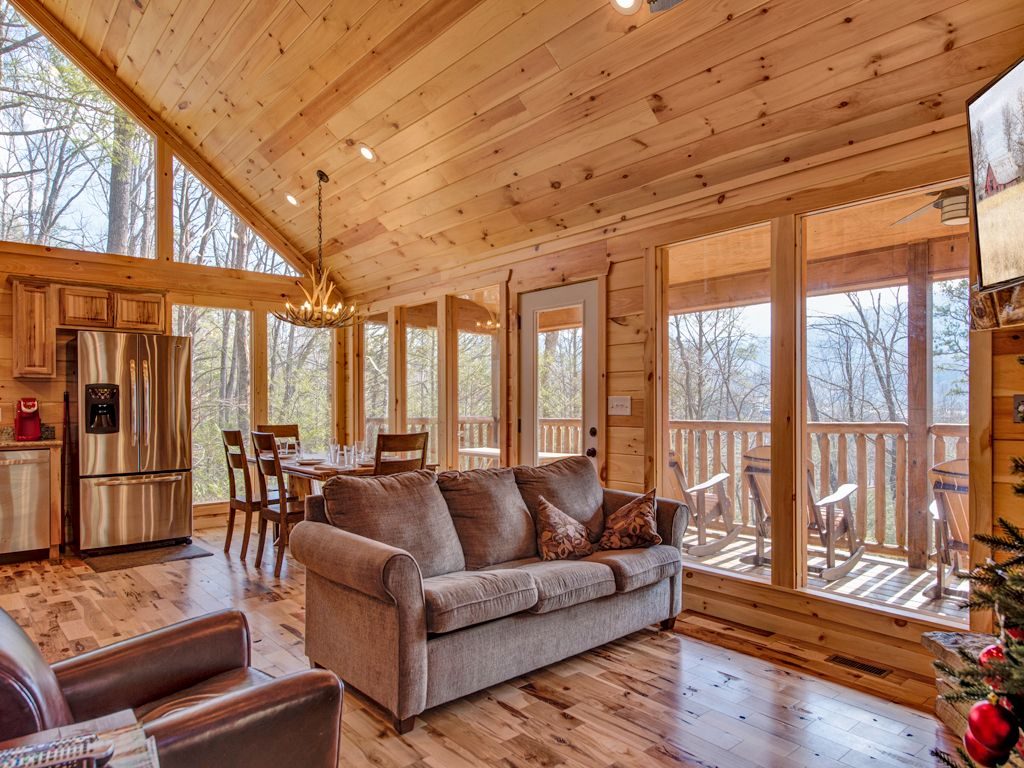 Recently completely renovated, Rocky Top Lookout cabin offers four bedrooms, a home theater room, stainless-steel appliances, and a view to die for from almost every corner of this spacious Smoky Mountain cabin.
Sit on one of the decks while admiring the views, have lunch at the picnic table on the deck, or snooze in a rocking chair.
This Gatlinburg cabin is just a mile away from the charming Gatlinburg Arts & Crafts Loop and less than 15 minutes away from the Great Smoky Mountains National Park entrance.
---
5 – Looking for secluded Gatlinburg cabins with fenced-in yard? Walking distance to downtown Gatlinburg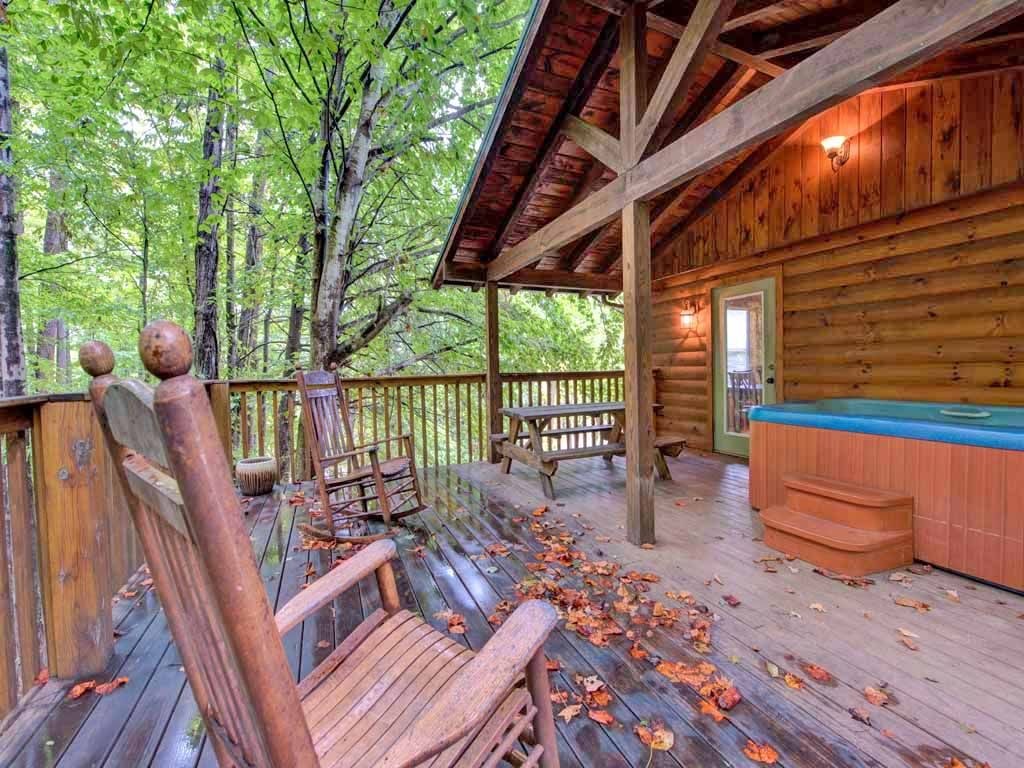 If you're looking for is a cabin within walking distance of downtown that still feels secluded, this is the one for you! Bringing your dog? No problem! The fenced-in yard is perfect for your furry friend.
The interior of this Gatlinburg cabin is modern and clean. Beautiful bathrooms complement the cozy bedrooms. This cabin also has a picnic table on the deck for al fresco dining, and a hot tub!
---
6 – Best Panoramic View from this Wears Valley cabin rental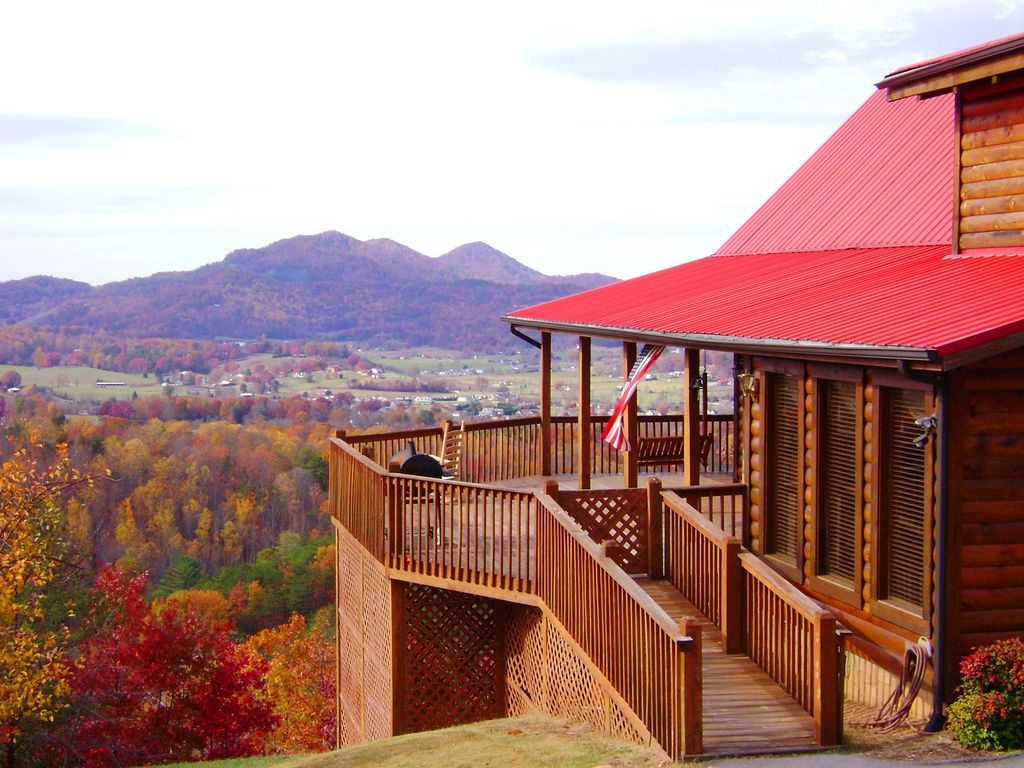 This Wears Valley cabin is just one mile from the Great Smoky Mountains National Park. It has a very homey feeling and, with three bedrooms, it is a great place to bring the whole family for a Smoky Mountains vacation. The little ones will love sleeping in the loft!
They've installed a firepit on the deck, so you can roast your s'mores while admiring the setting sun over the valley!
---
7 – Fox Den, Affordable Cabin East of Gatlinburg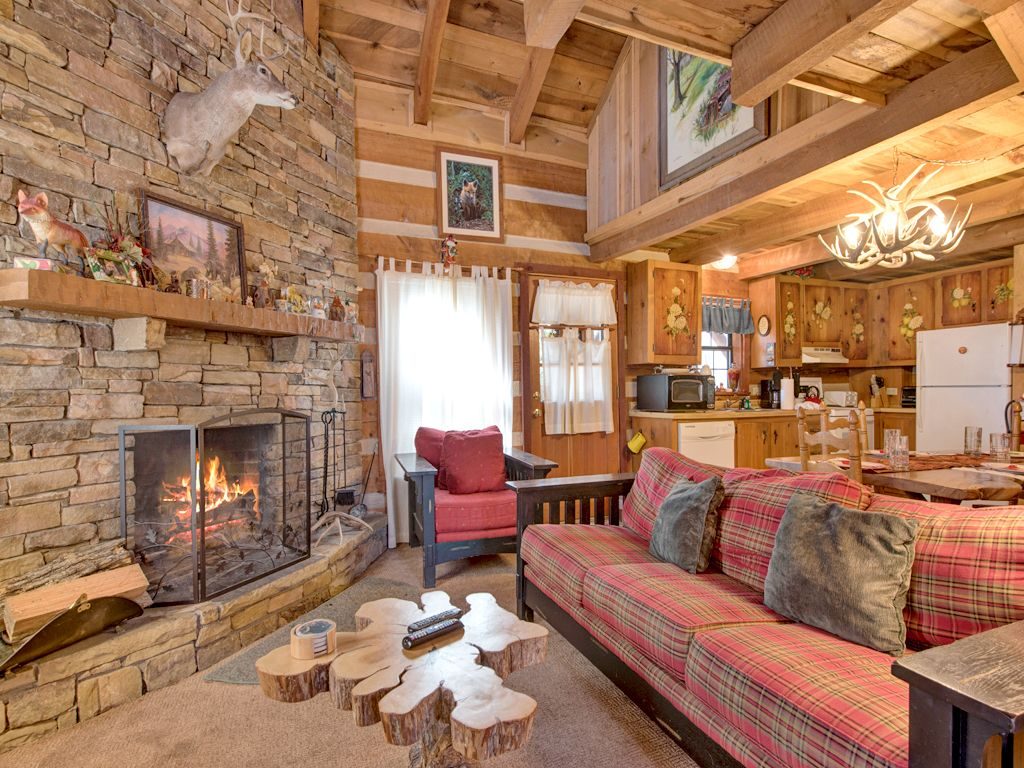 Located in a private neighborhood, this is one of the most affordable Gatlinburg cabins I've found. I was quite shocked to see the price since it is so beautifully appointed and maintained. Perhaps is because is about 20 minutes from Gatlinburg, and not right in the middle of all the busy areas. This cabin is perfect for a romantic getaway in the Smoky Mountains.
Enjoy the wood-burning fireplace on a chilly night or enjoy an al fresco dinner on the picnic table on the deck. This is a cabin for all seasons!
---
8 – Private Cabin by Cataloochee Valley, set in 10-acres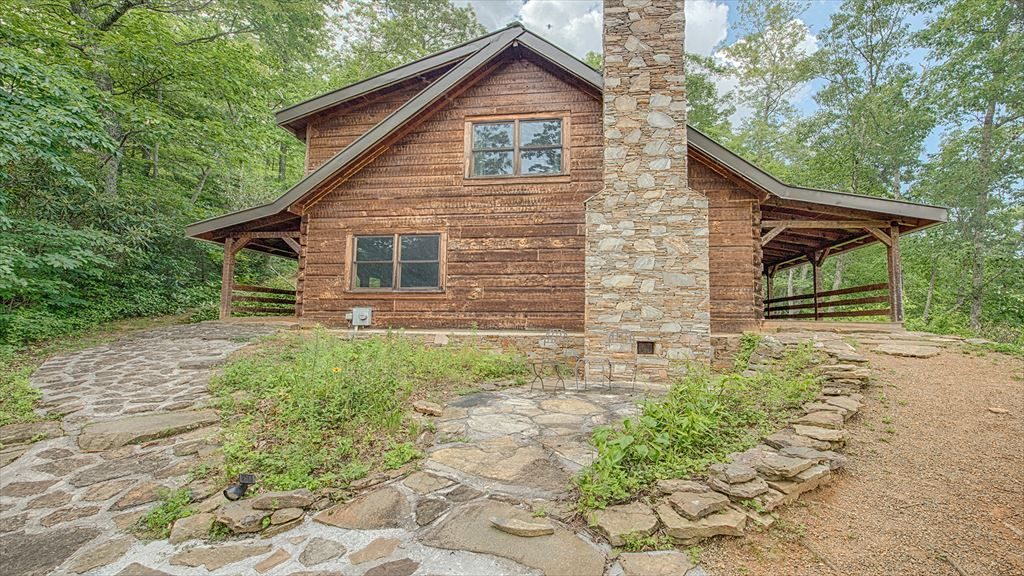 If you are visiting the national park to see the Cataloochee elk and don't want to go camping in the Smokies just take a look at this cabin. Set in 10 acres (hello privacy!), less than one mile from the Cataloochee entrance of the Great Smoky Mountains NP, with a hot tub, a view to die for, and three bedrooms! Perfect for the family.
This 3-bedroom gem might just be perfect for your Smoky Mountain getaway.
---
Can't get enough of adorable cabins? Then check out our favorite Yellowstone area cabins in 11 Dreamy Yellowstone Cabins You Can Rent next!
---
Did you enjoy this article? Pin it!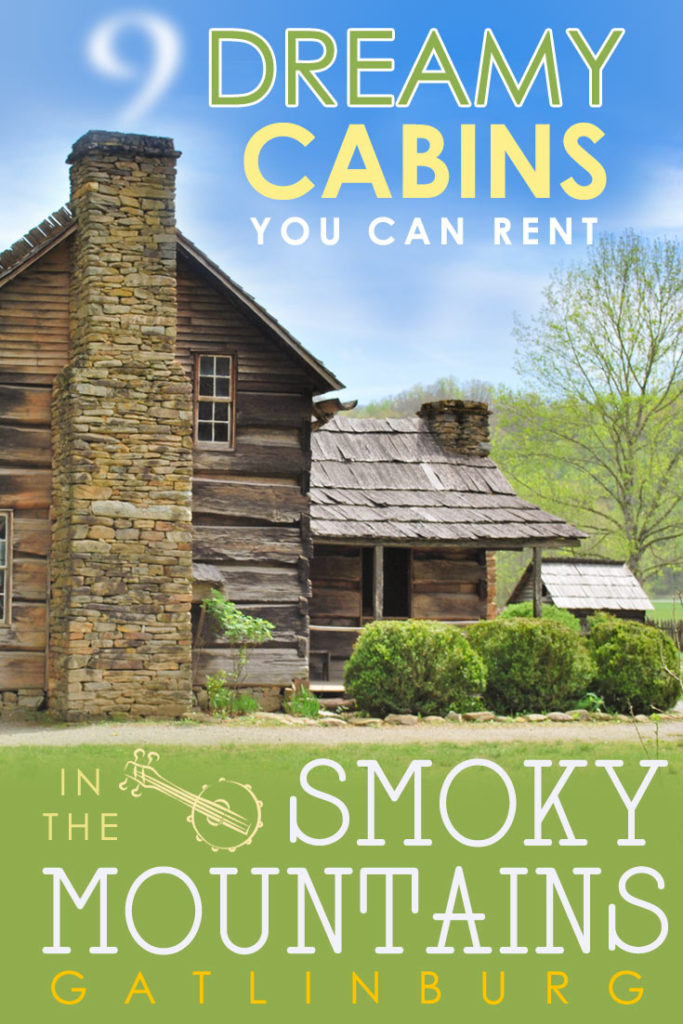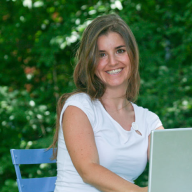 Cristina Garcia
Zoologist and wildlife photographer. She has worked in the field with jackals, wolves, cheetahs, & leopards. She serves on the Board of Directors of SEE Turtles, a non-profit sea turtle conservation organization.
Read her posts at Travel For Wildlife and see more of her work at Truly Wild, & Our Wild Yard.