We were passing through Nags Head, North Carolina on our way out to the Alligator River National Wildlife Refuge when we happened to notice an osprey nest near the road. It was perched on a post about ten feet above the water, right next to a restaurant called Sugar Creek.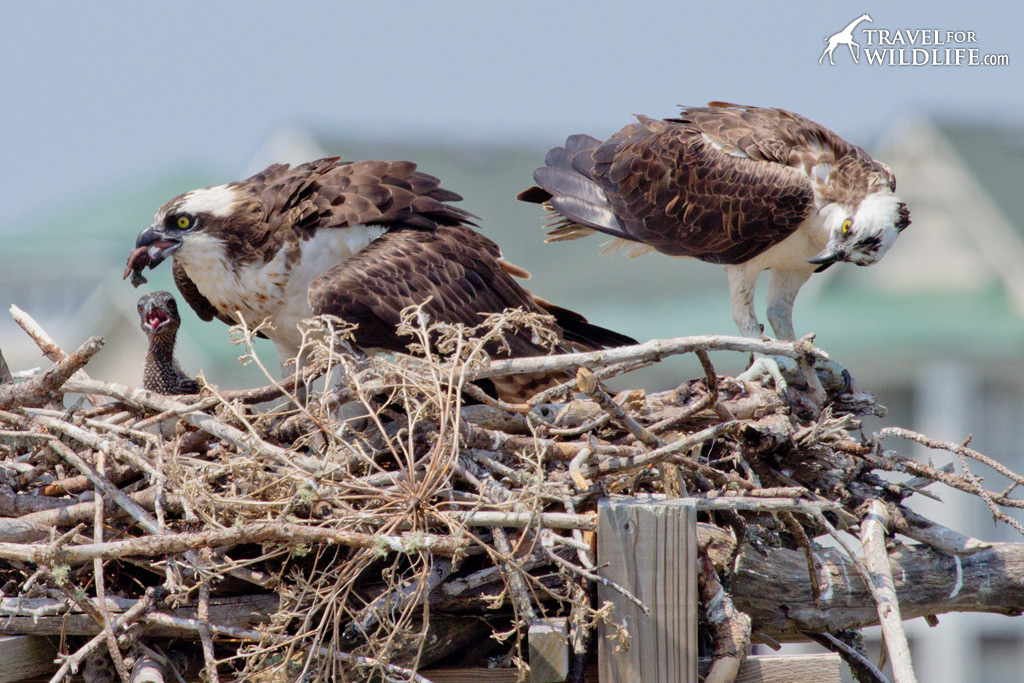 We saw two adults on the nest so we pulled in to check it out. A quick glance with binoculars revealed two tiny heads popping up from the huge mass of sticks! I went inside to ask if I could shoot some photos from their nearby pagoda and they very graciously agreed. It was the perfect location to get eye-level with the nest while one of the adults was busily feeding the two hungry youngsters.
She patiently tore a fish apart piece by piece and stuffed it into the voracious little mouths of her two youngsters. They looked a bit like horrible little dinosaurs but it was great fun to watch. I don't honestly know which was the male or the female but the other adult stood close by the entire time. It was the first time I had ever seen baby osprey and it was quite a thrill. What a great addition to the first week of our American Safari.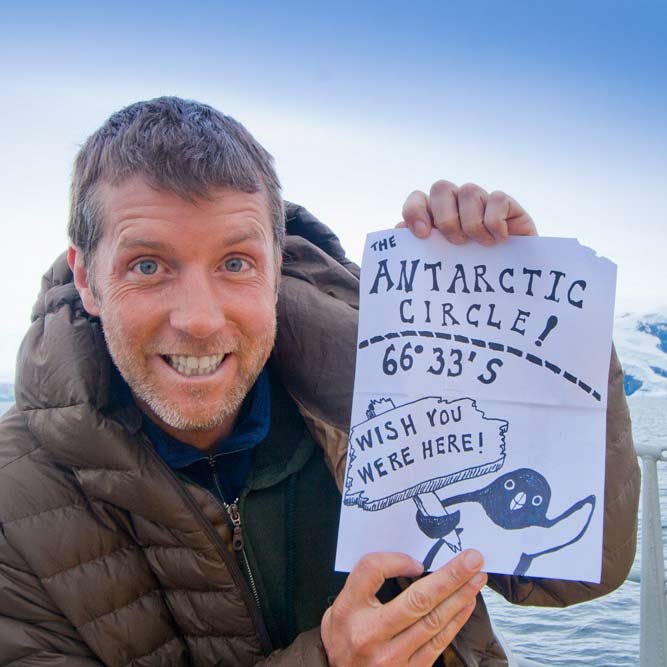 Hal Brindley
Brindley is an American conservation biologist, wildlife photographer, filmmaker, writer, and illustrator living in Asheville, NC. He studied black-footed cats in Namibia for his master's research, has traveled to all seven continents, and loves native plant gardening. See more of his work at Travel for Wildlife, Truly Wild, Our Wild Yard, & Naturalist Studio.