We make plans. We carefully draw routes that follow our plans. We then realize those routes are not going to be very exciting or pleasant so we decide to change route.
This happens to us all the time. And so it did last week. We left Rodanthe, on the North Carolina Outer Banks very early on Sunday morning. If we drove non-stop we would be arriving in Ely on Monday at 7am after 24h of driving. Our route would take us through Pittsburgh, Cleveland, and Chicago. All those bustling cities stand out like an eye sore on the map of a wildlife watcher. So an hour into our long drive we decided to change it. Instead of going through all those big cities we decided to head west to West Virginia and then north, through Ohio and Michigan, crossing to the Upper Peninsula of Michigan, then driving west through northern Michigan, Wisconsin, and into Minnesota. If you look at the map, you'll see that is a much greener route. And way longer.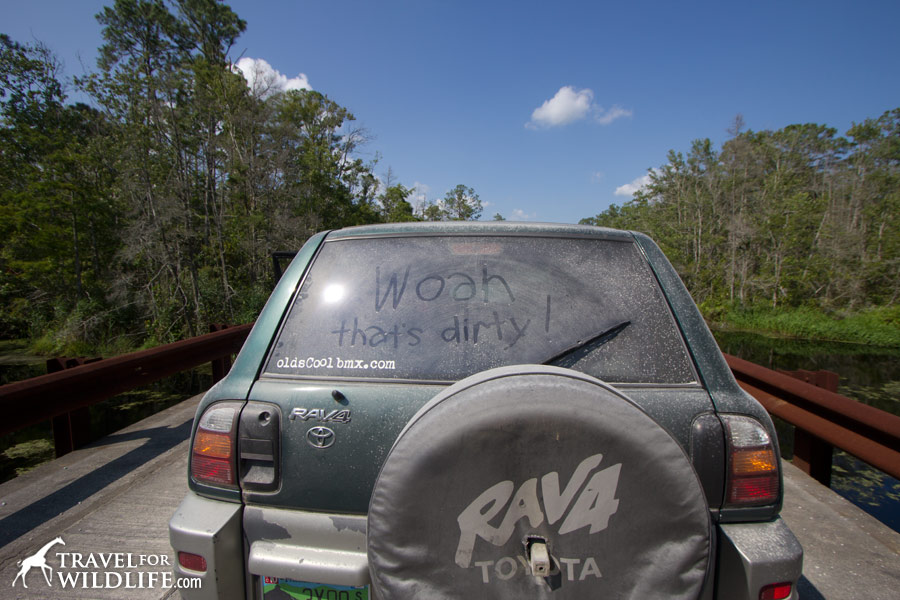 We crossed the Mackinac Bridge into the Upper Peninsula of Michigan on Monday morning, lake Michigan to our left and lake Huron to our right. Across the bridge is the beginning of wolf country. All along northern Michigan, Wisconsin and Minnesota, is gray wolf territory.
At this point, the pine trees and spruces had replaced the maple trees from West Virginia, the air was cooler and the forest smelled more like Christmas. We found the beach alongside lake Michigan, took our manatee towels and went for a quick swim. We ate pasties with gravy and peach-blackberry pie at a small shop by the side of the road where they also sell wild rice from the lakes and dried salmon and trout.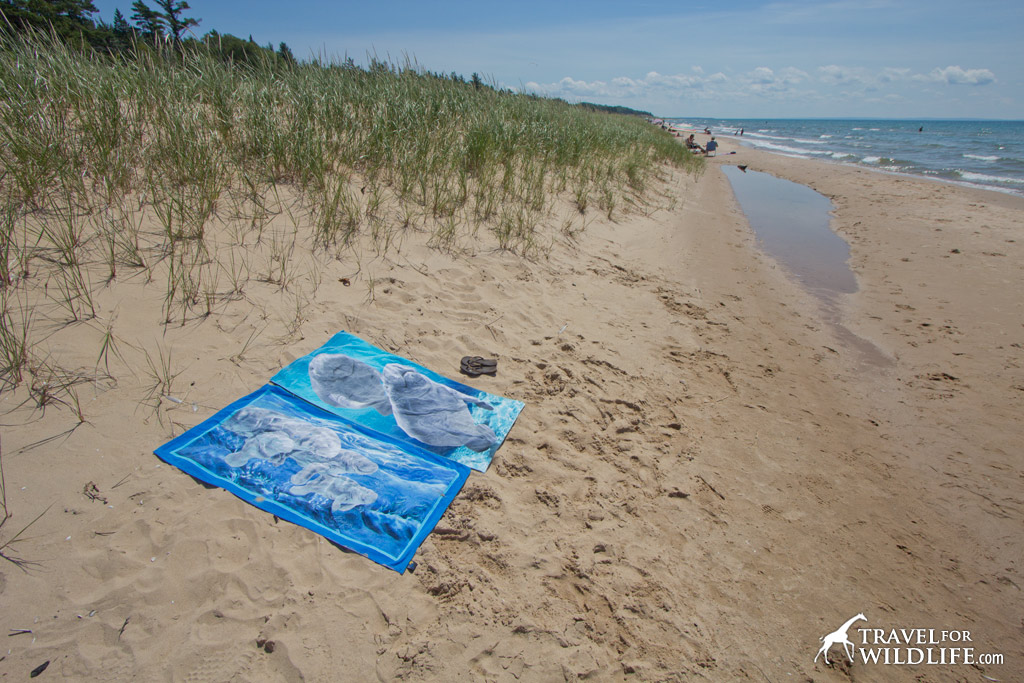 We arrived at Seney National Wildlife Refuge and drove the marsh drive, a 7-mile one-way loop road. Two packs of wolves are known to use the refuge as part of their territory and apparently if you go hiking in the refuge it is very likely that you find scats or tracks. During the marsh drive we saw loons, lots of trumpeter swans and other birds but no signs of wolves. We had no time to go hiking as our visit to the area was a last minute thing and we had a schedule to maintain, but I would have liked to stay for two extra nights to look for wolf evidence.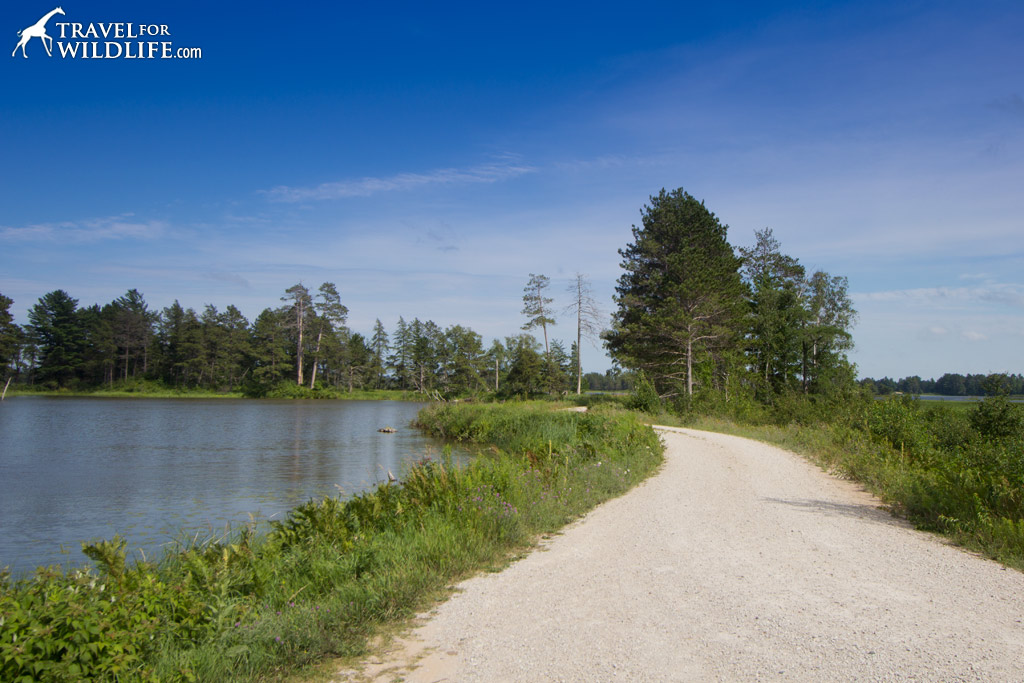 Just after the wildlife refuge you can visit the Pictured Rocks National Lakeshore if you have time. The sandstone cliffs and beaches are beautiful and pristine. We could only get a glimpse of them from the road but it is worth spending at least one night in the area. There are also several places that offer glass bottom shipwreck tours which also looked really interesting.
We camped along the way at Ontonagon County Park where a parade of mosquitoes welcomed us. Woke up bright and early the next day as we were eager to get to our houseboat near Ely. Along the way came across the Northern Great Lakes Visitor Center in Wisconsin, just after the town of Ashland. This place is really a must-stop. It is a great learning center about the history of the Ojibwe tribe and their relationship with the white men and their trading relationships.
We learned how logging companies cleared all the forests around the area, then sold the infertile land full of dead tree stumps to Norwegians farmers eager to settle in the US. That's how Wisconsin became the dairy state, because they couldn't grow any crops. We could have spent a couple of hours visiting the place and the Whittlesey Creek NWR, which is adjacent to the visitor center, so I recommend you stay in the area for an extra night.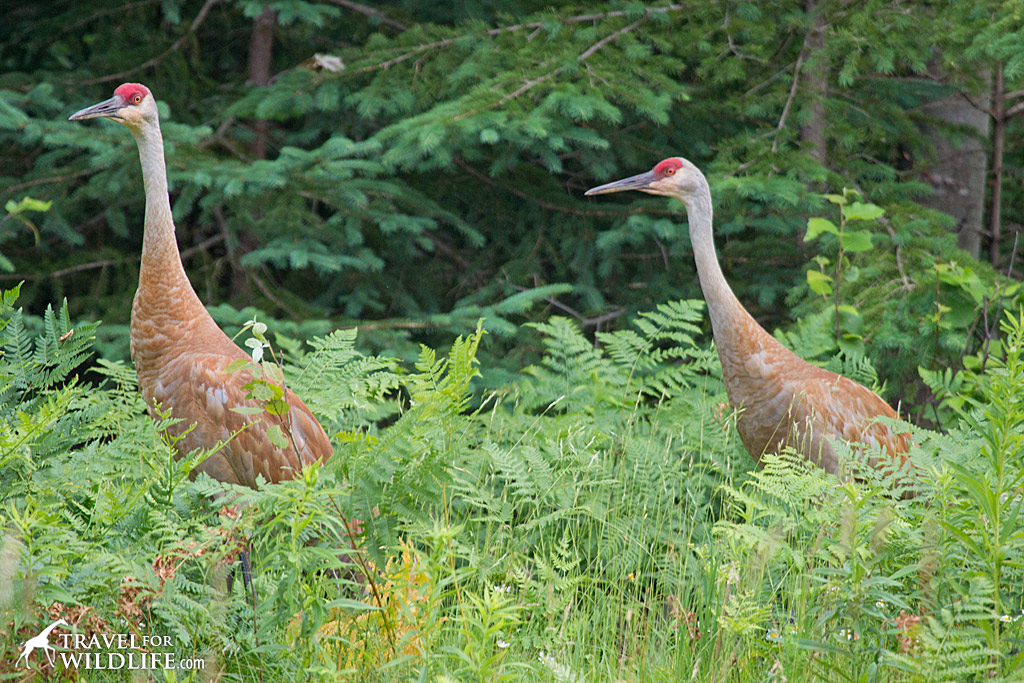 Take your time visiting north Michigan and Wisconsin. It is not only beautiful and wild but their history and culture are worth spending at least three days in the area. Next time I hope we can.
---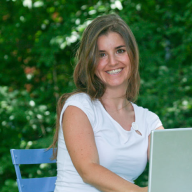 Cristina Garcia
Zoologist and wildlife photographer. She has worked in the field with jackals, wolves, cheetahs, & leopards. She serves on the Board of Directors of SEE Turtles, a non-profit sea turtle conservation organization.
Read her posts at Travel For Wildlife and see more of her work at Truly Wild, & Our Wild Yard.