Kruger is one of the most amazing national parks in the world. People from all over the world flock over to this national park to fulfill their wildlife watching dreams. And Kruger does deliver.
We visited Kruger for 8 days and came back with a huge list of mammal sightings. These are the animals in Kruger we saw during our trip (mammals list)
Mammal-Watchers
Bird-watchers are famous for carrying a check list of species and ticking them off as they are spotted, but Cristina and I are of a slightly different breed. We are "mammal-watchers". This can be a bit of a challenge since most mammals are nocturnal and secretive. For example, as an American living in east-coast suburbia, the only wild mammal I'm likely to see in a day is a squirrel.
Occasionally I may spot a deer, woodchuck, or raccoon. However, in a South African game park, it is entirely possible to spot more than a dozen species of large mammals each day. That is one of the reasons we love traveling to Africa.
On our recent visit I actually did keep a list of the mammals we spotted. During eight days in Kruger we found no less than thirty four different species!
I wrote this post as a companion to my recent article How To Take Your First African Safari (For Only $750!), to show the diversity of mammals visible in Kruger, but I will also include the additional twenty mammal species we sighted on the rest of our six-week journey in southern Africa. Mammal-watchers rejoice!
Tip: if you visit Kruger but want to avoid the crowds check out how we avoid the famous Kruger traffic jams on our post here.
Photo gallery of some of our mammal sightings in Kruger.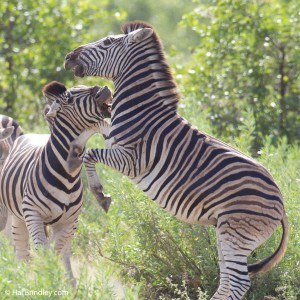 When we go on an African safari, we always carry our beloved wildlife guides with us. They not only keep us entertained during times when animals are difficult to spot, but they also help us by identifying their tracks, understand their behavior, and even with identifying droppings we find in the middle of the road. For a list of our favorite wildlife guides to take on an African safari check out our post here. Or take a peek at our top ones below.
Mammals sighted during our 8 days in Kruger National Park, South Africa
Warthog
African Elephant
Impala
Plains Zebra
Hippopotamus
Giraffe
White Rhino
Wildebeest (Blue)
Chacma Baboon
Lion
Cape Buffalo
Steenbok
Kudu
Tree Squirrel
Bushbuck
Dwarf Mongoose
Spotted Hyena
Vervet Monkey
Greater Bushbaby
Common Duiker
Klipspringer
Waterbuck
Black-backed Jackal
Large-spotted Genet
Leopard
Slender Mongoose
Nyala
Sharpe's Grysbok
Bush Hyrax
Civet
Four-toed Elephant Shrew
Small-spotted Genet
Lesser Bush Baby
Scrub Hare
Additional Mammals Sighted during the rest of our trip (Kgalagadi Transfrontier Park in SA, various parks in Namibia)
Yellow Mongoose
Gemsbok
Red Hartebeest
Cheetah
Striped Mouse
Bat-eared Fox
Cape Fox
African Wild Cat
Spring Hare
Meerkat
Eland
Banded Mongoose
Kirk's Dik-Dik
Bat (unidentified)
Gerbil (unidentified)
Cape Fur Seal
Benguela Dolphin
Rodent (unidentified)
Kangaroo Rat
Caracal (yay!)
That's a total of 54 mammal species spotted during our safari vacation. Not bad for one single safari trip, right?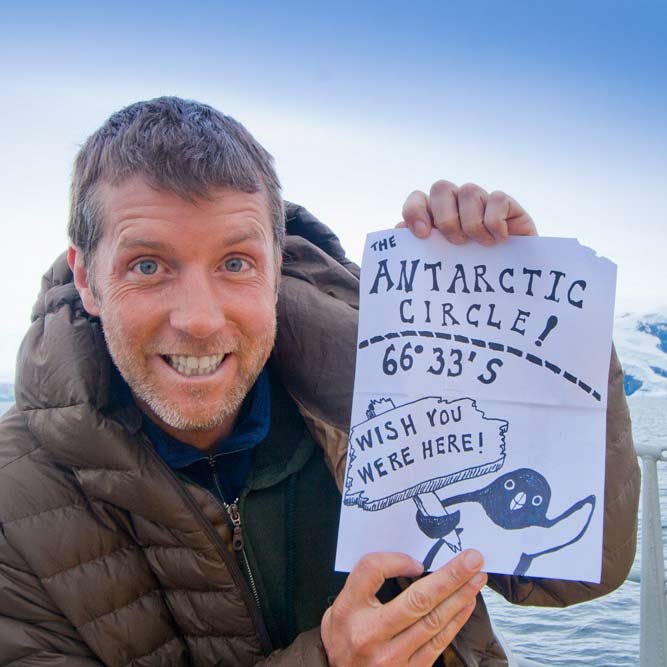 Hal Brindley
Brindley is an American conservation biologist, wildlife photographer, filmmaker, writer, and illustrator living in Asheville, NC. He studied black-footed cats in Namibia for his master's research, has traveled to all seven continents, and loves native plant gardening. See more of his work at Travel for Wildlife, Truly Wild, Our Wild Yard, & Naturalist Studio.