If you're into birds then it's time to get yourself to a birding festival! These events are packed with activities, field trips, guided walks, workshops, and presentations by birding professionals. They may be held in wildlife refuges, small towns, state parks, or national parks. They are a great place to meet other birders and make lifelong friends.
If you are just starting out in the fascinating world of birds, birding festivals in the United States are a great way get your bearings. You'll be able to discover new birding companies and talk to the guides (priceless if you are considering booking a birding trip!).
Birding festivals also give you the opportunity to discover new species, explore a prime birding area at its peak, ask experts about all kinds of birding stuff like choosing birding binoculars, bird calls, going on bird walks, or international birding destinations…all of this while learning valuable birding skills.
Every year, around 160 birding festivals take place across North America, it can feel overwhelming trying to decide which one to attend. So we have narrowed this huge list to our top 15 birding festivals in the US, month by month.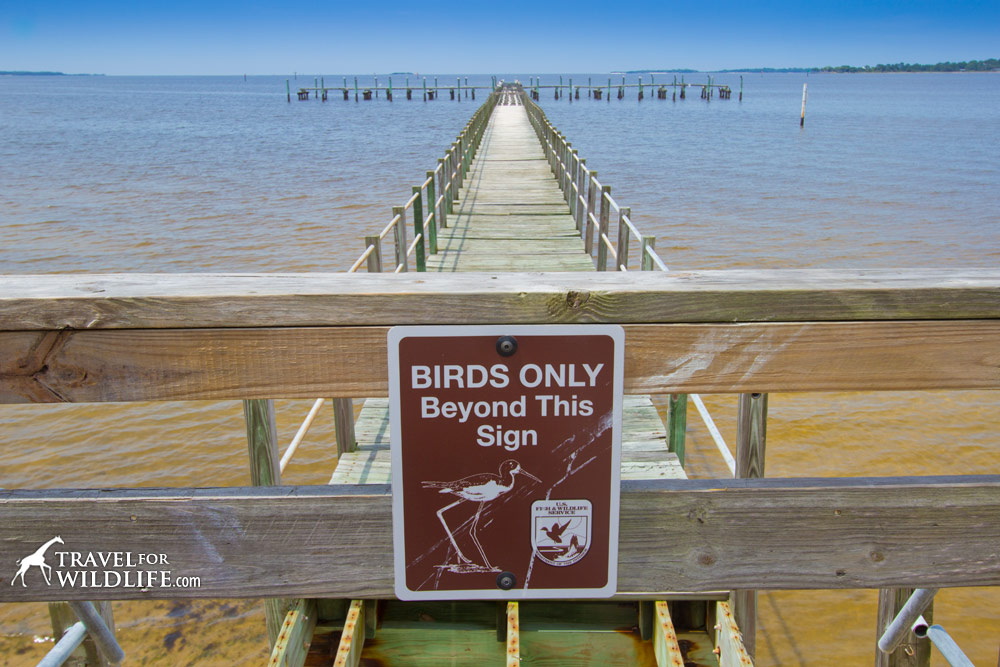 Target species: Crested Caracara, Limpkin, Common Myna, Painted Bunting, Snail Kite, Red-whiskered Bulbul, Gray-headed Swamphen, Short-tailed Hawk, Egyptian Goose, Burrowing Owl, Wood Stork, Prairie Warbler, White-winged Parakeet, Roseate Spoonbill, and Nanday Parakeet.
Workshops: Advanced birding skills, Habitat, Behavior, Field Techniques, Bird by Ear, Field marks, Silhouette, Season, and Family Groups.
Keynote Speaker: tbd 2022 Experts: Paddy Cunningham, , Jim Eager, David Simpson, Dave Goodwin.
Contact for additional information: Paddy Cunningham, 754-201-1141, (954) 805-6810, birdpaddy@yahoo.com
Keynote Speakers: Krisztina Scheeff and Stephen Shunk.
Contact: 805-234-1170, registrar@morrobaybirdfestival.org.
Eastern Florida State College, 1311 North US 1, Titusville, Florida
Located near Merritt Island NWR and Cape Canaveral, this festival is one of the largest birding festivals in the US. Enjoy six days of Keynote speakers, spotlight presentations, workshops, field trips, and a photography strand, along with over 82 national and international exhibitors . The festival offers over 85 field trips, including full, half-day, evening, offshore or pelagic boat trip.
Workshops: Shorebird ID, Sparrows ID, Learning gull ID, Birding by impression, Birding by ear and habitat, Eastern Warblers, and more.
Photography Workshops: High speed hummingbird photography, Painting a photograph, Shooting the darkside, Photographing birds of prey, How to set up your backyard for photography, Nightime photography, Digiscoping, and others.
Keynote speakers: tbd
Contact: info@WinterWingsFest.org or 1-877-541-2473(BIRD)
In 2019 the species count was 240, with 37 warbler species + 1 hybrid! See the whole list of birds sighted here.
The festival has something to offer to beginner and seasoned birders alike, with bird identification workshops, photo ID workshops, birding skills and art workshops, guided birding trips, and daily walks at the world famous Magee Marsh. Keynote presentations, a Birder's Marketplace, and evening socials with free food and music. You can either attend for one day or for the whole 10 days!
Keynotes to be announced.
Contact: 419-898-4070, biggestweek@bsbo.org.
Activities: 60 guided tours to view migrating birds, vendor marketplace, over 50 bird-related programs, from live raptor talks to species ID workshops, and special workshops for new bird watchers and educators. When evening falls, you have the opportunity to attend outings to look for owls, woodcocks and whip-poor-wills, and family-friendly "birds and brews" social events.
Keynote: tbd
Contact: Brad Bumgardner, Indiana Audubon Society, 219-928-6905, bbumgardner@indianaaudubon.org.
Take part in workshops, photo contests, and over 20 different field trips!
Contact: Event Manager – Kristal Blessett 801-451-3286
GSLbirdfest@daviscountyutah.gov
Workshops: Birding by ear, eBird workshop, Seabird ID workshop.
Keynote speakers:Bridget Butler, Catherine Hamilton, and Dotty Holcomb Doherty.
Contact: Becky Marvil, 207-233-3694, beckym@acadiabirdingfestival.com.
Organized by Tucson Audubon, this festival features professionally led half- and full-day field trips, photography workshops, programs, keynote speaker, a vendor fair and a Community Nature Expo.
Contact: info@tucsonaudubon.org
Sessions: Kirtland's Warbler Conservation, Raptor identification, Inspired by Nature: Carving realistic wooden birds, Birding by ear, and more.
Keynote Speaker: David Allen Sibley, presenting "The Art of Identification." Sibley is the author and illustrator of the series of successful guides to nature, THE SIBLEY GUIDE TO BIRDS.
Contact: Hill@dowgardens.org
Watsonville Civic Center, 275 Main Street Watsonville, CA 95076
Enjoy fall migration at the Monterey Bay Birding Festival featuring field trips, and workshops.
Workshops: Ospreys of Harkins Slough, Introduction to shorebirds, Merlin and E-Bird workshop.
Contact: Debbie Diersch, 888-909-7829, montereybaybirdingfestival@gmail.com.
Keynote Jon Dunn, author of National Geographic's Field Guide to the Birds of North America.
Contact: 251-625-0814, alabamacoastalbirdfest@gmail.com.
The WOW Encore session is all birding trips led by expert birders and is held December 6-8, 2019.
Outings: Roanoke Island Night Kayak Paddle, Outer Banks Big Day birding, Alligator River Refuge photography tour, Nags Head Woods reptile and amphibian hike, Sea Turtles of the Outer Banks, and more.
Keynote speaker: Pete Benjamin
Keynote Talk: ?? The American Red Wolf: Past, Present and Future
Contact: Steve Brumfield, 252-216-9464, wow@coastalwildliferefuge.com.
Discover the birds, wildlife, and natural lands that live in West Central Florida! Join the Florida Birding and Nature Festival to learn from renowned professionals, experience peak migration, and shop unique products. A four-day festival offering field, canoe, and boat trips, presentations, a special one-day turtle symposium, and a nature expo of vendors and exhibits.
Keynotes: Carl Safina ("Beyond Wild: thought, emotion, and culture in birds and other animals") and and Stephen Shunk ("Woodpeckers, Florida's Keystone Carpenters")
Contact: Andee Richards, Ann Paul, info@fbnfestival.org, 813-444-0115.
Contact: 609-246-3581
With the coast about 30 miles away, the Chihuahuan Desert only 2 hours to the west, and the Rio Grande to the south, there are lots of different habitats where you'll find a great diversity of birds. Join the Festival and meet professional guides, attend reunion-like socials, keynotes, workshops, a trade show, and get lots of goodies in the silent auction.
Fieldtrips and Workshops: Accessible birding, Arroyo Colorado Unit, Bahia Grande Unit, Battlefields and Birds, Biking for Birds, Birding in the Digital Age, EBird Trips and Tricks, Learning How to Listen, Parrots of the Area, and more!
Contact: (209) 227-4823 or (956) 423-5565 or at info@rgvbf.org.