We all know that layers are the key to staying warm in extremely cold weather. But that doesn't really apply to hands. So how do you keep your hands warm in sub-zero temperatures? Well, you need to get your hands into the best extreme cold weather gloves before leaving for your adventure.
Enter Seirus, the company that (in my opinion) makes some of the best winter gloves and extreme cold weather accessories.
Two years ago I took my first winter trip to Yellowstone and I wasn't really prepared for the crazy low temperatures we encountered. I was good at layering but my weak spot was definitely my hands. I had brought two pairs of my best winter gloves but neither were designed for extreme cold and I wound up with frozen hands every day. So I realized I needed some gloves for subzero temperatures.
So this year I made it a priority to get myself the best extreme cold weather gloves for our adventures in Yellowstone. No more numb fingers!
*This article may contain affiliate links. We receive a small commission at no extra cost to you.*
Best Extreme Cold Weather Gloves
I first bought a pair of Seirus gloves (the Heat Touch Xtreme All Weather gloves) at our local outdoors shop. They looked great (they are battery heated gloves that operate on a rechargeable battery) but they were a size too big so I gave these thermal gloves to Hal to take to Yellowstone.
So I was back to having no gloves for our trip. Thankfully, the nice folks at Seirus mailed me a pair of their Heatwave Plus Beam winter gloves.
After trying these gloves (see below for our performance at different temperature tests) these are become my go to gloves when traveling to cold areas. You can get them on Amazon here.
Seirus Heatwave + ™ Beam ™ Gore-tex® Gloves Features
These thermal gloves are packed with cool features:
Gore-Tex waterproof exterior
Thermal Reflective Lining
One-handed wrist & cuff cinch
Zippered heat pocket to insert hand warmers
250g Heatlock™ insulation
and a fabric on the index finger which allows you to use touch screen devices.
---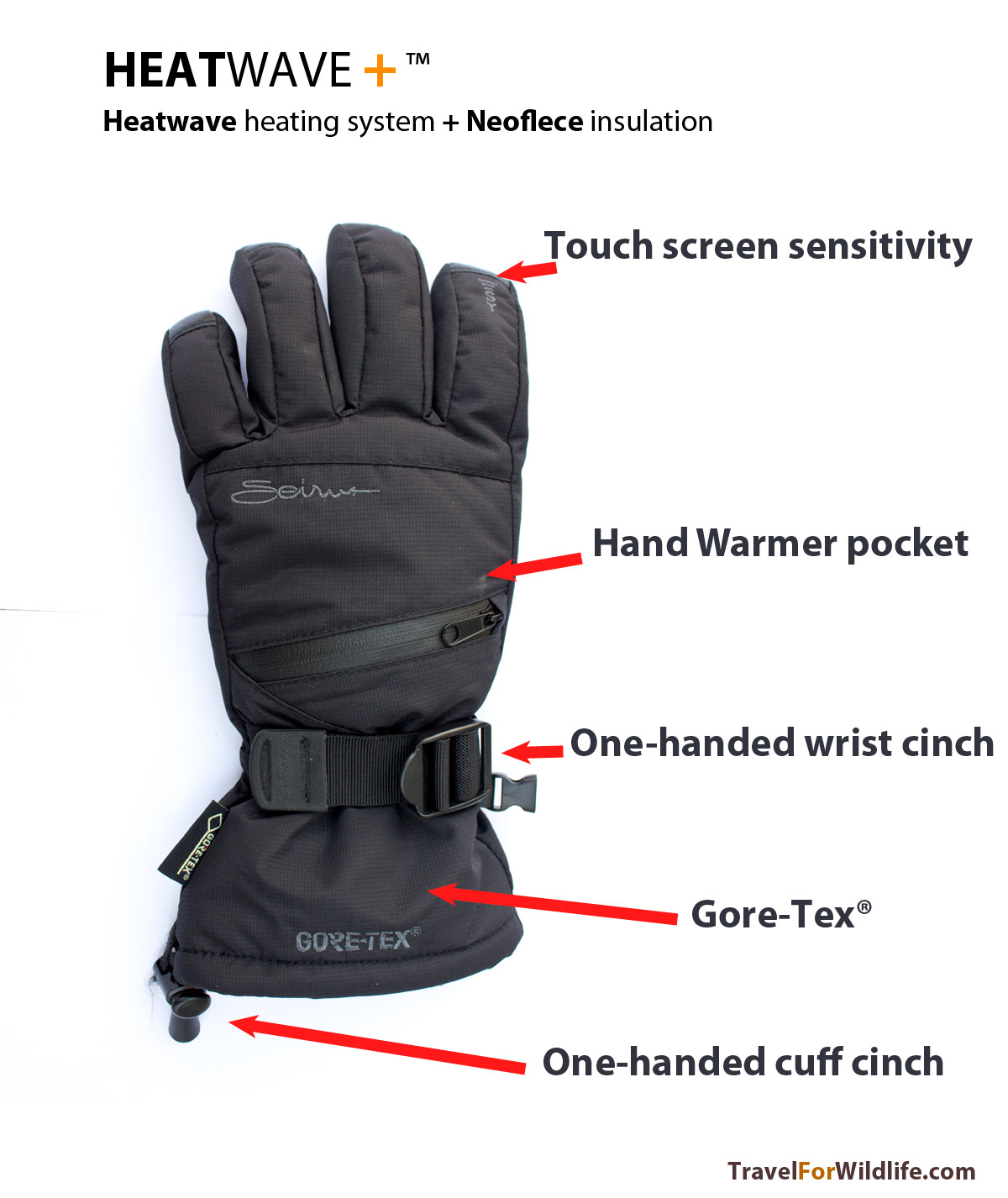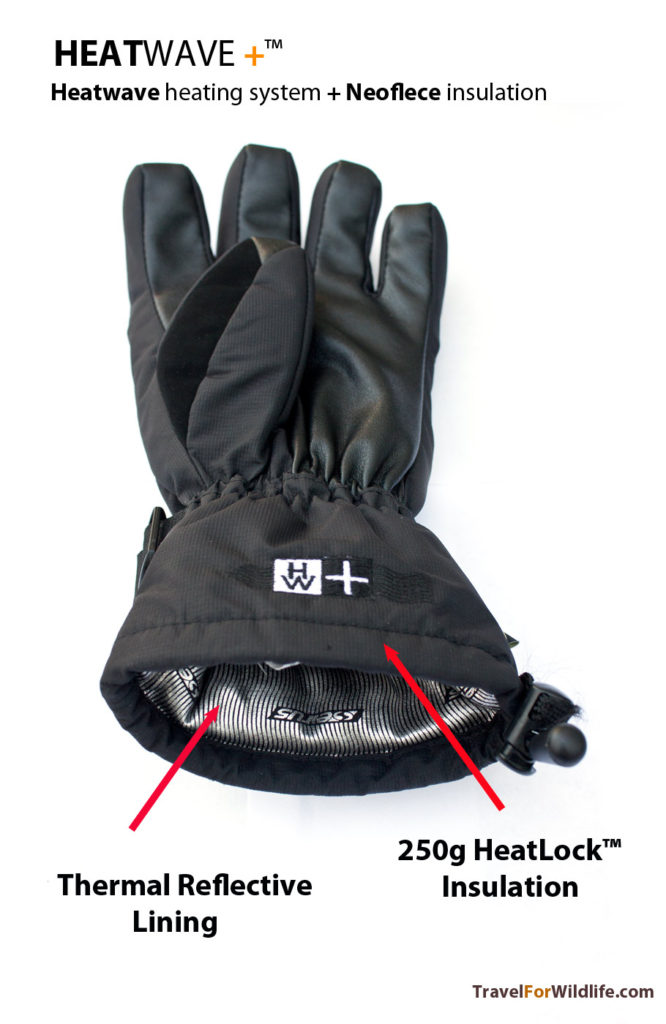 How Did the Gloves Perform? Are they good sub zero gloves?
During our trip to Yellowstone we hit really low temperatures. Think subzero temperatures. Our lowest was -32F. It was way colder than we expected. But we survived! I am happy to report that these extreme cold weather gloves did not disappoint at all. We spent long periods standing around in parking areas watching wolves and taking photos on some of our coldest days. We never would have lasted with ordinary gloves and I was so glad I had them. Here is a breakdown of how I felt while wearing these sub zero gloves depending on the temperature we hit.
Above 25F: I was perhaps a bit too warm and I needed to take my gloves off regularly and wear something less hardcore. Just a regular pair of knit gloves worked for me (If you are going to touch snow, just get a regular waterproof pair).
25 F to -10F: Super comfortable. I wasn't too warm or too cold. People with bad circulation might need HotHands Hand Warmers when using these gloves at subzero temperatures.
-10F to -32F: I Definitely needed some hand warmers here. My fingers did get cold after a while, but not painfully cold or numb, just chilly. I would probably get a pair of Heatwave liner gloves for our next sub zero adventure to add an extra layer of protection.
You can get these subzero gloves from REI here.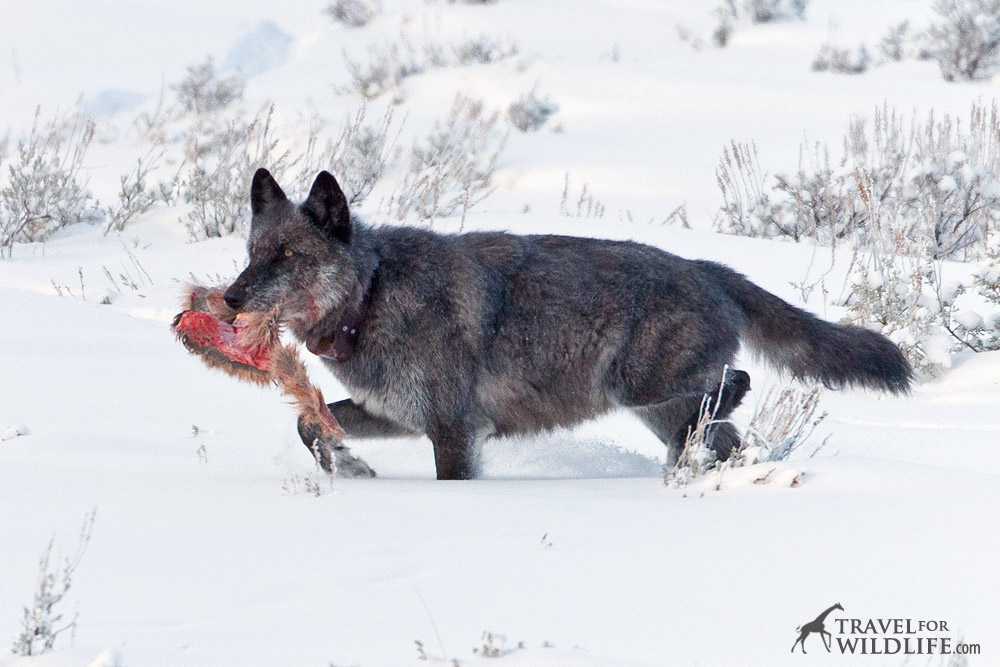 My Seirus Extreme Weather Gloves Rating
I love these specially designed gloves for winter adventures. The fact that I can put a hand warmer in them and make them usable in unexpectedly subzero temperatures makes me really happy and cozy. And the price is pretty awesome too!
So to answer the question…are these the best extreme cold weather gloves for adventurers?
Well, they are for me! We are going back to Yellowstone next winter and I have no desire to get a different pair of winter gloves. I know these Seirus gloves perform well and will save my fingers from frostbite. Hooray for gloves for subzero temperatures!
I also decided to buy a face mask this year and totally coincidentally it also turned out to be a Seirus product. Instead of frozen nostrils and frigid cheeks, I had a warm and comfy face. I definitely thought it was a good value even if it does make you look a little like an incarcerated super-villain. You can also get a kid's mask, in case you are bringing the family on cold adventures.
Hal also brought his favorite fleece balaclava which he bought about eight years ago. I just checked the tag and, lo and behold, it is also a Seirus. So we've come to the conclusion these guys make great products for seriously cold weather.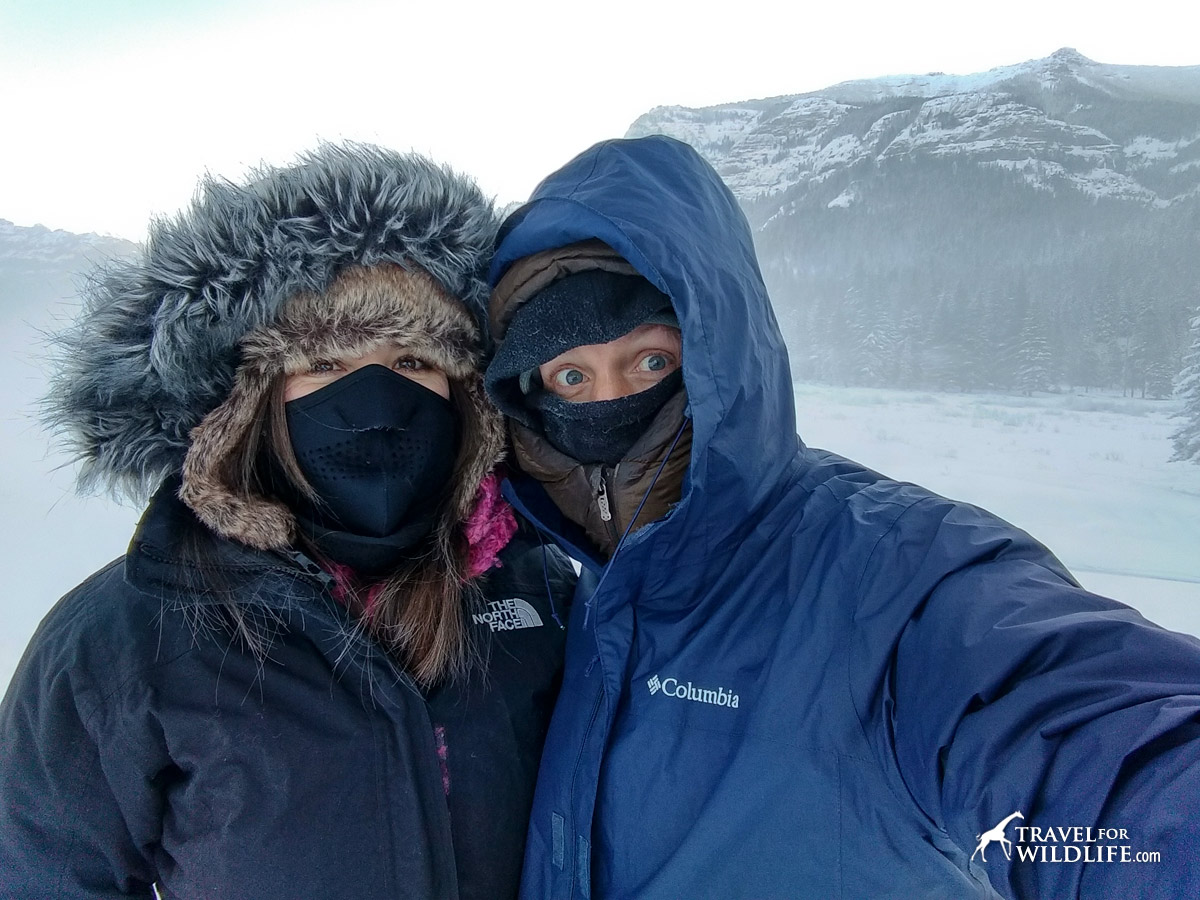 For more information on the best travel gear to take to Yellowstone in winter, check out our winter gear post here.
---
Like this article? PIN IT!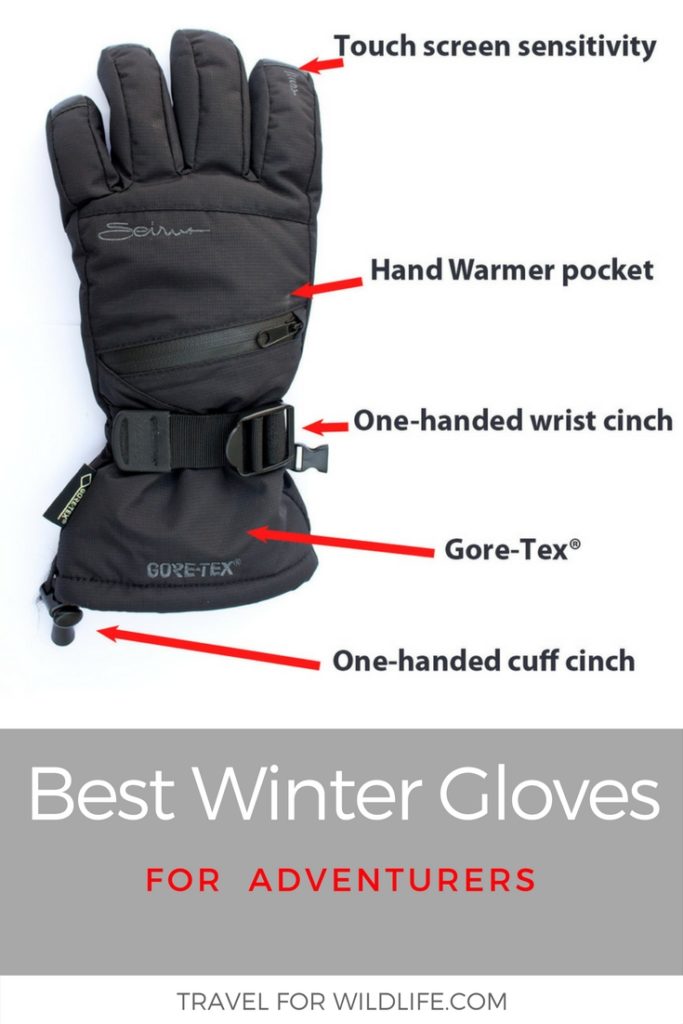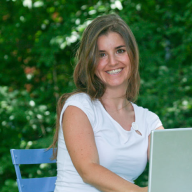 Cristina Garcia
Zoologist and wildlife photographer. She has worked in the field with jackals, wolves, cheetahs, & leopards. She serves on the Board of Directors of SEE Turtles, a non-profit sea turtle conservation organization.
Read her posts at Travel For Wildlife and see more of her work at Truly Wild, & Our Wild Yard.