It was south-east of the tiny Finnish village of Lentiira where I saw the first wild wolf of my life.
I was about one-third into my 1500-mile, five month walking trip across Finland and I was looking forward to making my way through two more days of forest to where I knew I'd have a bed to sleep in for a few nights. Starting from my camp at midnight I walked next to a large open fen where the sedges undulated green and yellow in a light breeze. The short sedges became tall and then broke into scattered pine and hare's-tail cotton grass. There, the breeze stopped and by sunrise a low, white fog filled the space between the pines, turning the forest pink.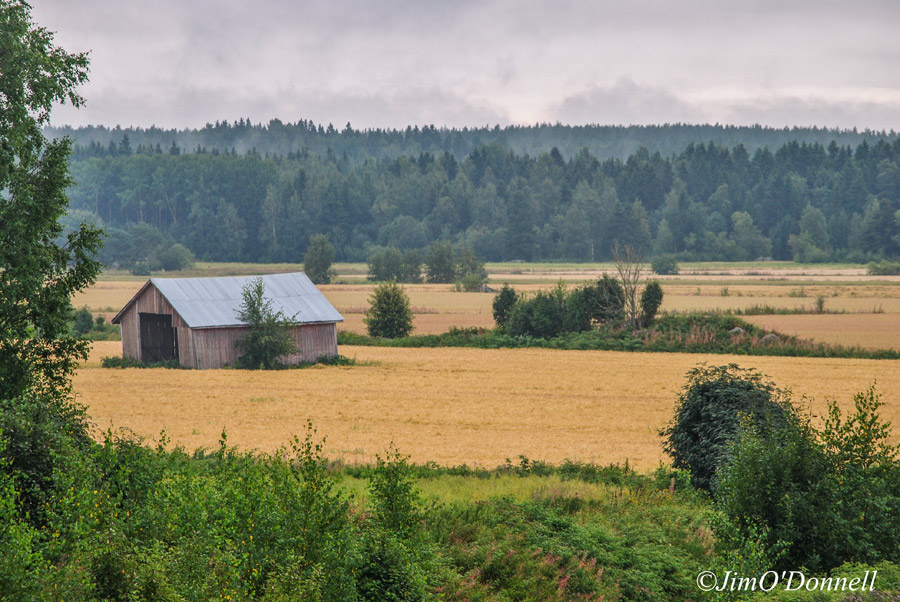 The wolf sat at the edge of a fresh clear-cut. The fog was thickest there and the black soil shown clear and moist where it had been ripped apart by the harrowing machine.
There were no birch; the seed trees were all pine.
The animal was clear and unmistakable. It was gray. Its ears were up. It stood like a statue. I slowed, then stopped; not quite believing what I saw. Then I was afraid.
I scanned the forest, wondering if the pack might be hunting me. I took up my walking stick and held it across my chest. I considered running. I thought I should make a fire. I did nothing.
The wolf sat completely still, considering me. Then, it stood, turned and trotted into the clear-cut. It was something I had wanted to see my whole life and then it was over and I was alone.
I'd never felt more alone in all my life.– Jim O'Donnell
Freelance writer and photographer Jim O'Donnell is the author of "Notes for the Aurora Society – 1500 Miles Across Finland on Foot" and runs the blog Around the World in Eighty Years