Tapir's lounge in muddy pools, Scarlet Macaws scream noisily overhead, while a jaguar prowls silently through the dark rainforest floor. This is the Osa Peninsula of Costa Rica.
Costa Rica is known throughout the world as an amazing wildlife destination. That's why Cristina and I had no hesitation when we were invited by the Costa Rica Board of Tourism to spend one week on a whirlwind tour. Our primary destination was Costa Rica's wildest corner: the Osa Peninsula. Here lies the one of the last remaining tracts of lowland tropical rainforest in the world and it is my absolute favorite place in the country. After spending a few days in the crowded capital city of San Jose, we were itching to get our two days in the jungle.
This video highlights some of the Osa Peninsula wildlife we encountered during our brief but magical visit. You can expect to see every one of these animals if you spend a couple days there yourself.
Costa Rica wildlife roadtrip video
During our visit we spent two nights at the beautiful Luna Lodge (which by the way it is our favorite Costa Rica eco lodge). A night walk around the property, led by our expert guide Gary, revealed dozens of secretive night creatures. The following day we flew straight into the heart of Corcovado National Park with Alfa Romeo Air Charters and landed at Sirena Station. We hiked around the park most of the day finding birds and bugs, monkeys and butterflies, crabs and lizards and crocodiles at every turn.
Gary did his best to lead us around to the favorite haunts of the tapir, but we were so slow and mesmerized but every little creature we found that we hardly gave him a chance to get us there. After leaving Luna Lodge we drove from the village of Carate back to Puerto Jimenez, spotted all four species of Costa Rican monkeys along the way, and spent a night at Iguana Lodge. The next morning we had our grand finale, a dolphin tour in the Golfo Dulce with AlmenTour, where we found ourselves surrounded by a hundred leaping spotted dolphins.
We didn't manage to lay eyes on a tapir or jaguar this time around, but hey, there's always next time.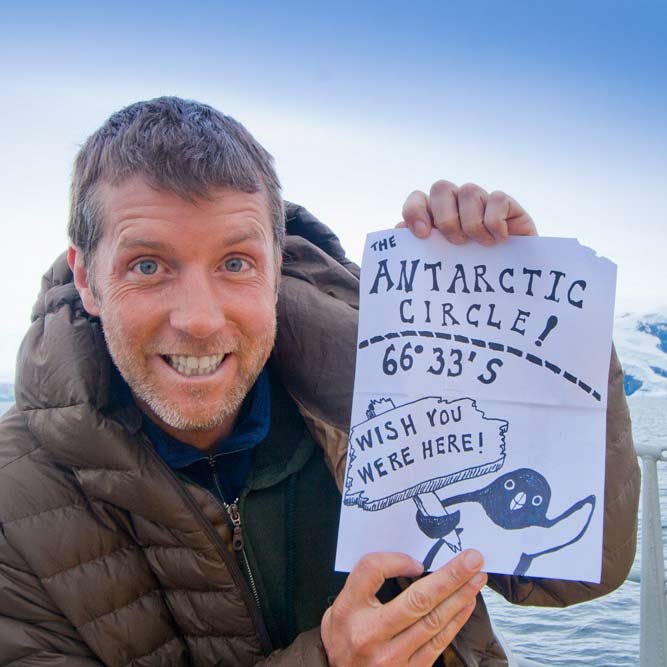 Hal Brindley
Brindley is an American conservation biologist, wildlife photographer, filmmaker, writer, and illustrator living in Asheville, NC. He studied black-footed cats in Namibia for his master's research, has traveled to all seven continents, and loves native plant gardening. See more of his work at Travel for Wildlife, Truly Wild, Our Wild Yard, & Naturalist Studio.