The town of Churchill in Manitoba, Canada is known for their polar bears and beluga whales. It is commonly known that polar bear season in Churchill is October-November and beluga whale season is July-August. What is not widely known is that you CAN actually see polar bears and beluga whales on the same trip.
How is that possible?
Polar bears in the Hudson Bay area have to wait out the summer on land until the bay ice refreezes in fall. Then they collect near the shores in Churchill because the freshwater from the river causes ice to form sooner. But they have to spend the long summer months somewhere. This is where Churchill Wild comes in.
Churchill Wild is an adventure company that owns and operates fly-in polar bear eco-lodges in the Arctic. They offer various tours and adventures, but if you join the Birds, Bears and Belugas adventure at their Seal River Heritage Lodge, you will experience two of the most amazing wildlife encounters on earth during the same week, polar bear encounters and watching beluga whales from a zodiac.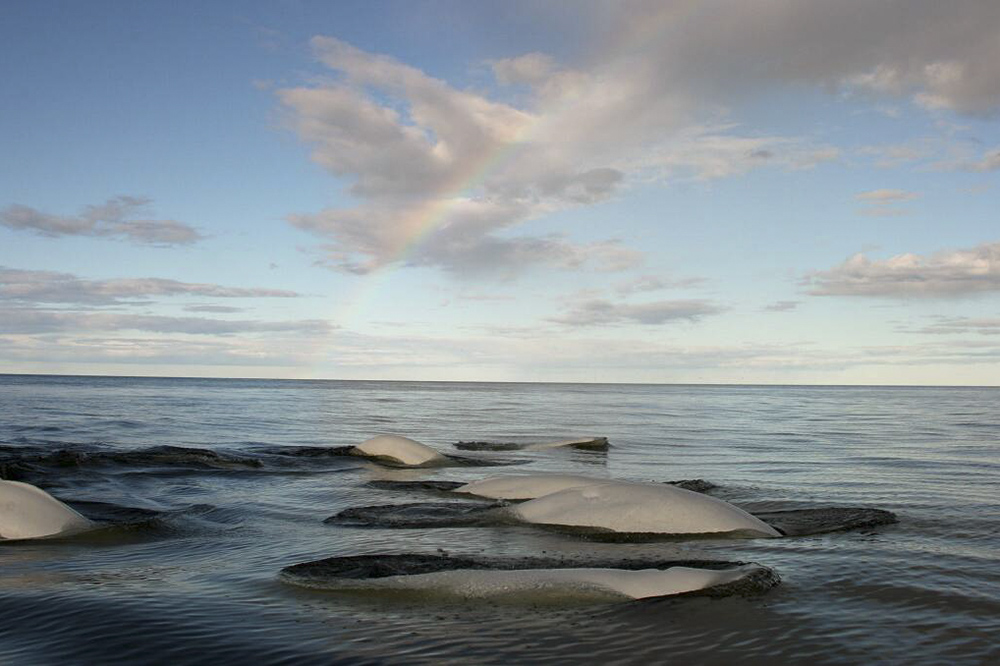 Important Update: The Department of Fisheries & Oceans in Canada has deemed that snorkeling/swimming with beluga whales is detrimental to them and has implemented a new policy stating that operators cannot get within 50 meters of a whale. This change will be in effect for the 2019 season and beyond. Therefore swimming with belugas is no longer possible anywhere in Canada.
At Churchill Wild, seeing belugas is still possible as they have modified their tour to accommodate this new wildlife watching rule. With Churchill Wild you can "View beluga whales near the mouth of the Seal River estuary where they congregate by the thousands in the summer months" and "enjoy marine excursions to view beluga whales and listen to their songs with a hydrophone."
Highlights of the Birds, Bears & Belugas tour
You can walk with polar bears! Highly trained guides will take you on walking tours in the vicinity of the lodge. When polar bears are encountered, your guide will make sure a safe distance is kept. Also, as highly trained guides, they can read polar bear behavior and act accordingly.
Watch belugas from the air. You will be flown in from Churchill to the Seal River Heritage Lodge (37 miles) as the lodge is not accessible by road. This is a great opportunity to photograph belugas and polar bears from the air. What an amazing spectacle!
Swim with beluga whales. This is how it works: you set off on a zodiac from the lodge. Once a beluga whale group is found, you put on a dry suit and you are tied up to the boat by your feet. As you are slowly dragged behind the boat, belugas can swim toward you. In this way you can be face to face with belugas! It is said that if you sing underwater, they'll sing back (belugas are also known as the "canaries of the sea") Check it out on the video below. – Update!: As of 2019 this is not offered any longer due to law changes. You can still go on a zodiac outing to watch belugas and to listen to their vocalizations using hydrophones.
Bird watching. It is not unusual to spot up to 100 bird species during the tour including snowy owls and ptarmigan.
Other wildlife spotted around the lodge during walking tours or on Tundra Tracker vehicles are caribou, wolves, red fox and arctic fox. You might even hear wolves howling from the lodge.
Aurora watching. With no light pollution from nearby towns, the Seal River Heritage Lodge is the perfect place to enjoy the Aurora Borealis light show during late summer nights.
Still can't believe what you are reading? Watch their Birds, Bears and Beluga video:
Seal River Heritage Lodge; Living in Polar Bear Country
Even if you are not up for walking with polar bears, a close and safe polar bear encounter is guaranteed while staying at the Seal River Heritage Lodge. Adjacent to the lodge is a fenced-in area where guests can enjoy fresh air and visits from bears. This is the only area where guests can go outside without a guide. In the photo below you can see this area to the right of the lodge. Here you can sit down, set up your camera and wait for the bears to come to check you out. Great close-up portrait photography opportunities!
If this is still too close for comfort, you can view polar bears from the safety of the lodge.
A Minimalist Approach to Luxury Eco-lodging on the Coast of Hudson Bay – Churchill Wild
The Seal River Heritage Lodge is not only the base for two of the most amazing wildlife encounters, but it is an example to follow. Their environmental principles, together with their sustainability and responsibility practices are some of the best. From using a grey-water recycling system and bio-degradable cleaning products, to the use of solar energy and local foods whenever possible, you are assured that your adventure has minimal impact in this fragile tundra habitat. For more information on their environmental principle, visit their Sustainability and Responsibility page.
So, are you in? We have never been to this amazing place (although we can't wait to visit), but I just had to let you know that it is possible. You really can swim with beluga whales and see polar bears during the same trip. You don't have to travel to Churchill twice, although you just might want to go back again after this amazing experience!
Maybe we'll see you there…
---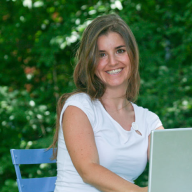 Cristina Garcia
Zoologist and wildlife photographer. She has worked in the field with jackals, wolves, cheetahs, & leopards. She serves on the Board of Directors of SEE Turtles, a non-profit sea turtle conservation organization.
Read her posts at Travel For Wildlife and see more of her work at Truly Wild, & Our Wild Yard.