Patagonia is one of the top destinations for hikers and adventure travelers. Guess what? It is also an incredible place for wildlife travelers! Wildlife photo opportunities are plentiful. Think glaciers, fjords and Patagonian steppes teaming with creatures. Mind you, Patagonia is a big place. Having traveled there, I would recommend you spend some time in Torres del Paine NP in Chile and then south to visit beautiful Tierra del Fuego. Then you are just a step away from Antarctica! Doesn't that sound like the trip of your dreams? If you want to avoid the headaches of researching and planning your adventure, join a pre-designed tour where lodging and tours are included.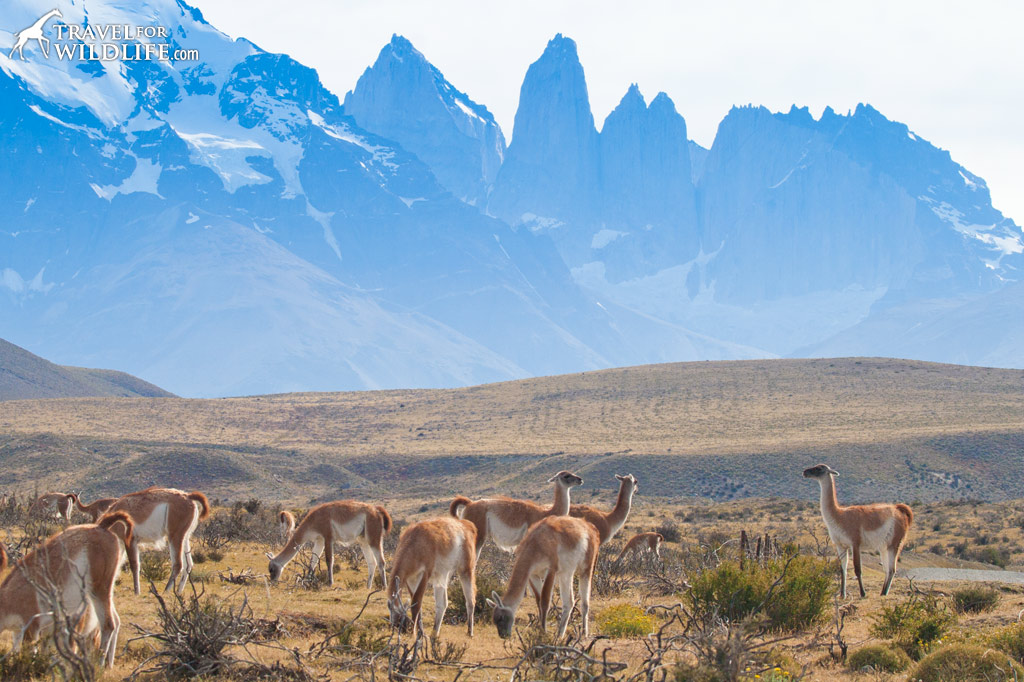 But, how to choose? There are so many nature tours out there that it can be overwhelming to sort through all the offerings.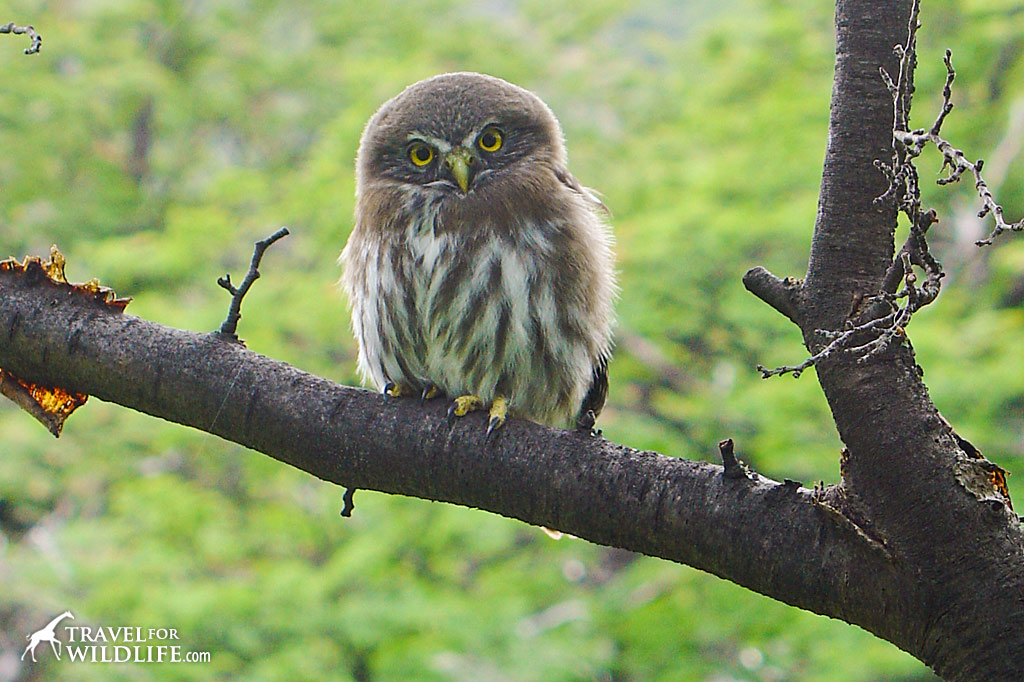 David Rottblatt and Nicholas Stanziano, founders of SA Luxury Expeditions, are sustainability advocates and believe that responsible tourism and the sharing of cultures is a powerful tool that leads to appreciation and conservation. SA Luxury Expeditions operates directly with local guides and have designed their tours to maximize your experience and comfort while supporting the local economy.
Patagonia Tour with SA Luxury Expeditions
On their 6-day Patagonia Tour Luxury Holiday Package you'll travel through the fjords during an icy Patagonian cruise. You'll sail amongst icebergs, take a Torres del Paine tour and pay a visit to Perito Moreno Glacier. You'll also have the chance to experience gaucho life while staying at a traditional estancia.

Their 5 day Torres del Paine Lodge Adventure tour is more open so you can choose the activities you may want to take part in. While a full day is set aside for a tour of the park, including Lago Grey and Glacier Grey, the rest is up to you to decide. Go trekking, horseback riding, wildlife watching, learn about the local flora, or you can just sit back and relax at the lodge.
Patagonia Wildlife
The Torres del Paine National Park and environs has four types of vegetation – pre-Andean scrubland on the banks of rivers and lakes; Magallanes forest made up primarily of trees from the Nothofagus genus; Magallanes tundra, and high altitude vegetation which disappear as the altitude increases. This array of habitats leads to a wide variety of wildlife.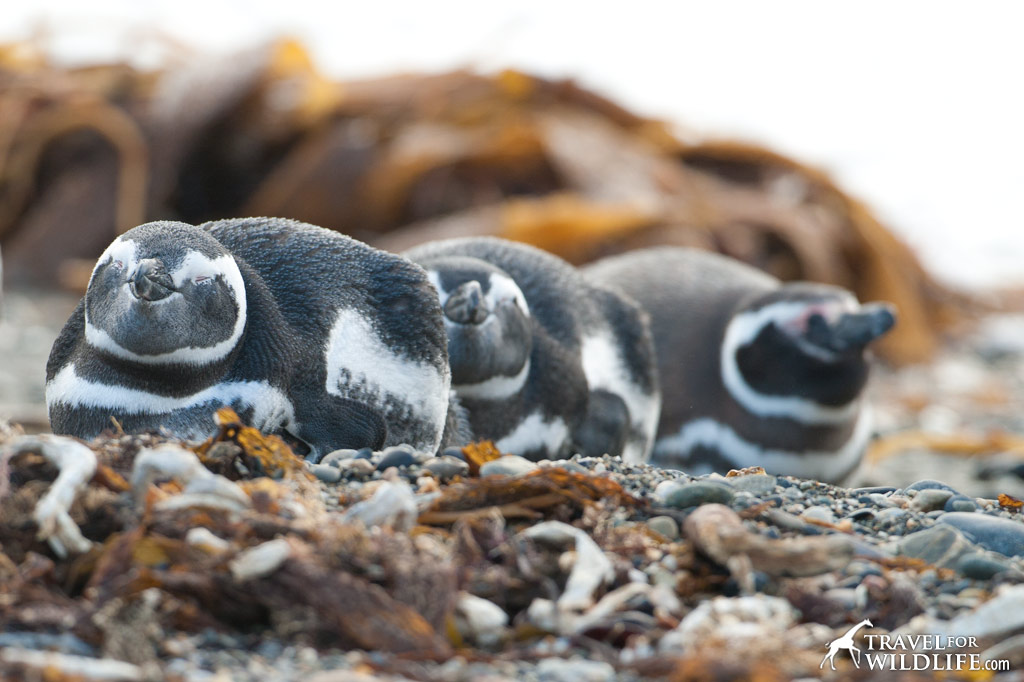 Mammals of Patagonia
The mammal I dreamt of spotting during my trip to Torres del Paine was the secretive puma. As you may have guessed, it not easy to see this impressive wild cat and you need the help of local trackers to see them. March and April are the best time to visit the park if you want to spot them as that's about the time when kittens step out of their den.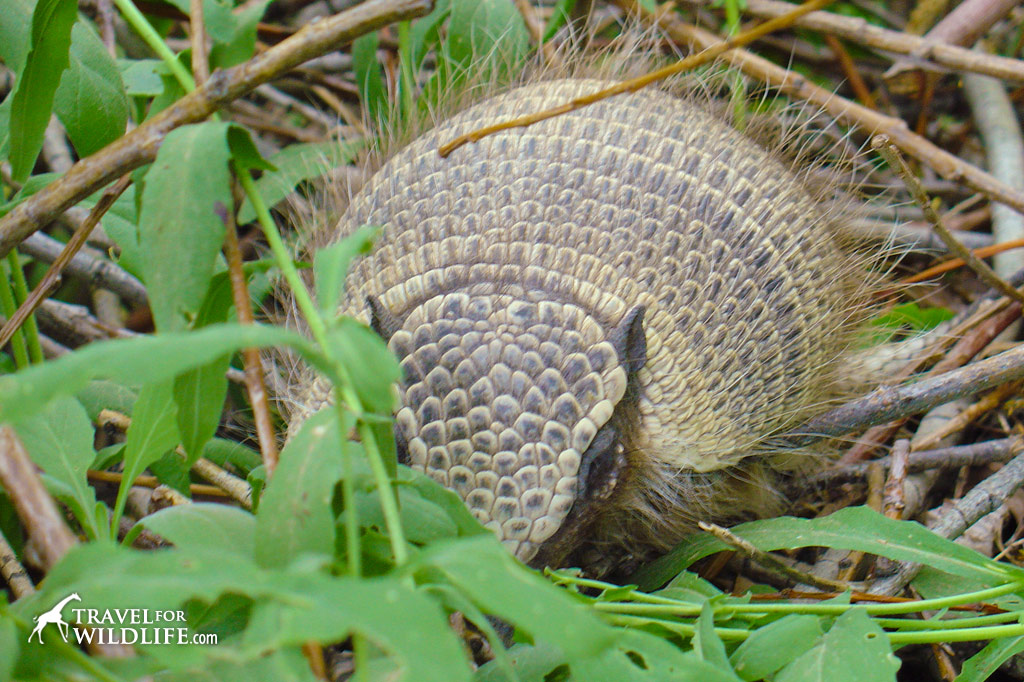 Another one high on my list was the huemul or South Andean deer, an endangered species of deer native to Argentina and Chile. For an opportunity to spot one of the 100 huemuls that live in Torres del Paine, go on a hike around the mountain forests of Lake Grey where these animals are normally found.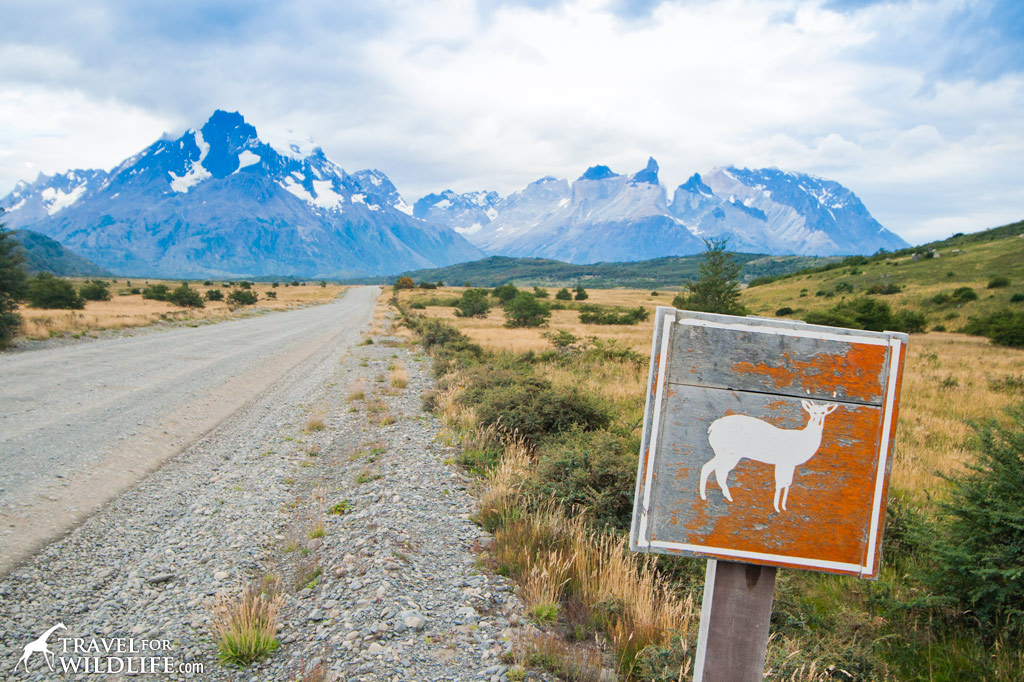 Guanacos are the staple animals of Patagonia. They are members of the Camelid family along with the Llamas, Alpacas, and Vicuñas of South America and the Camels of Africa and Asia. In Patagonia it seems that Guanacos are everywhere. In Torres del Paine they are normally seen right at the entrance of the park. Keep an eye out for foxes hanging around herds of guanacos.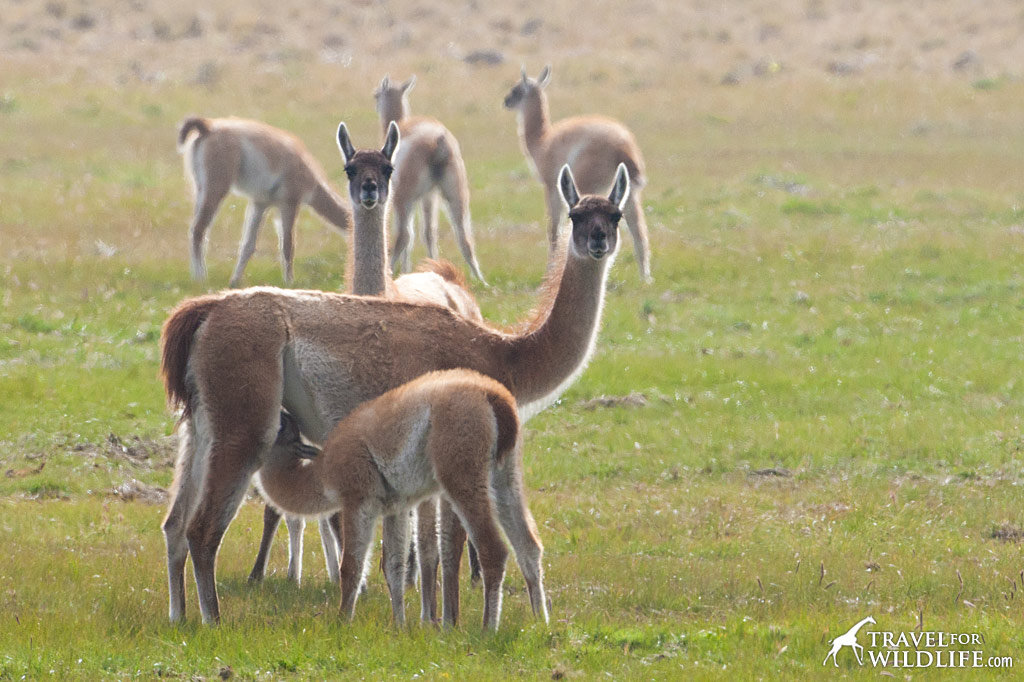 Other mammals in Torres del Paine are the Chilla foxes, Culpeo foxes, and Skunks.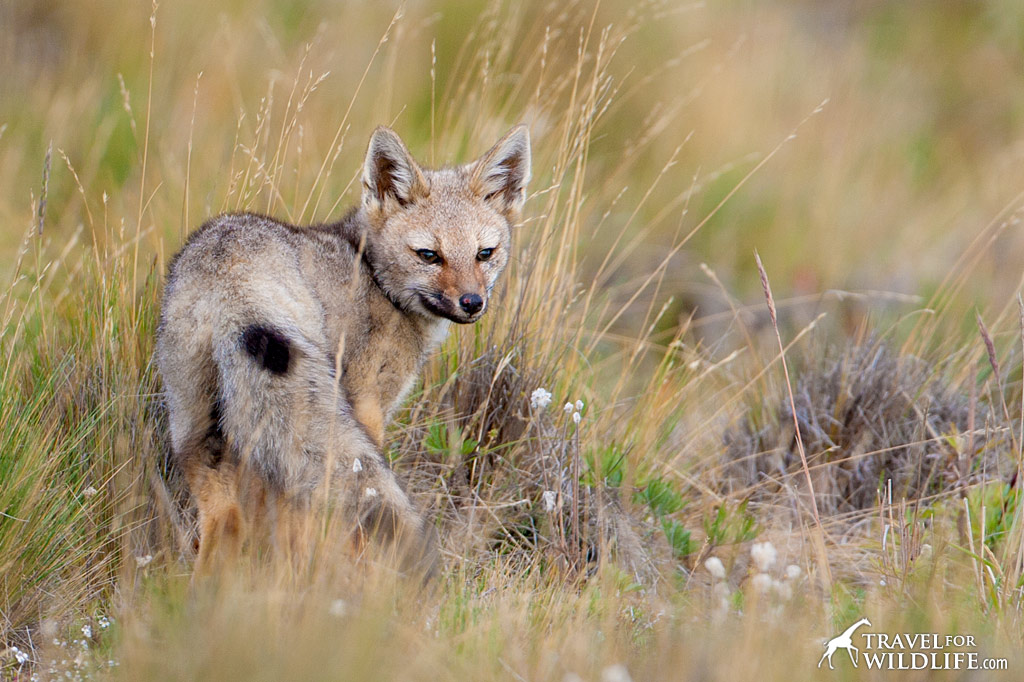 Birds of Patagonia
The diversity of habitats in Torres del Paine is home to over 100 bird species including 15 birds of prey. From condors to rheas and pelicans to flamingos, this National Park offers many opportunities for bird watchers.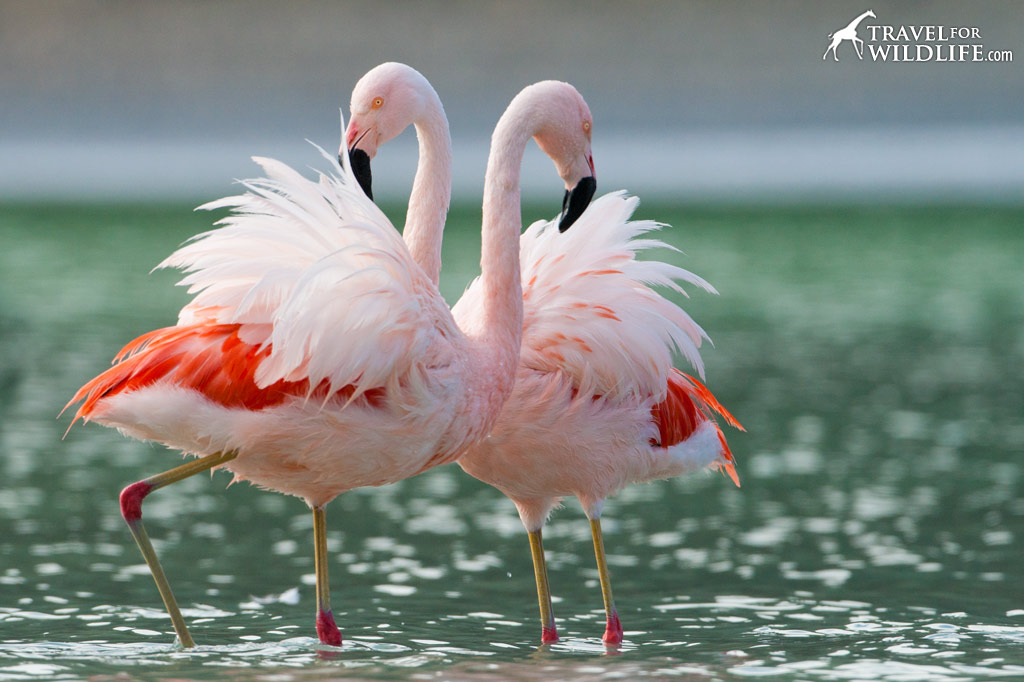 On high elevations (up to 16,000ft), the Andean Condor soars the sky, using warm thermals to stay aloft without the need to flap their wings. It prefers open grasslands and alpine areas with little vegetation where the spotting of carrion is easier. This New World Vulture has one of the biggest wingspans of any bird in the world: 10.5 feet! Spotting a group of Andean Condors soaring in the sky will undoubtedly be one of the highlights of your trip.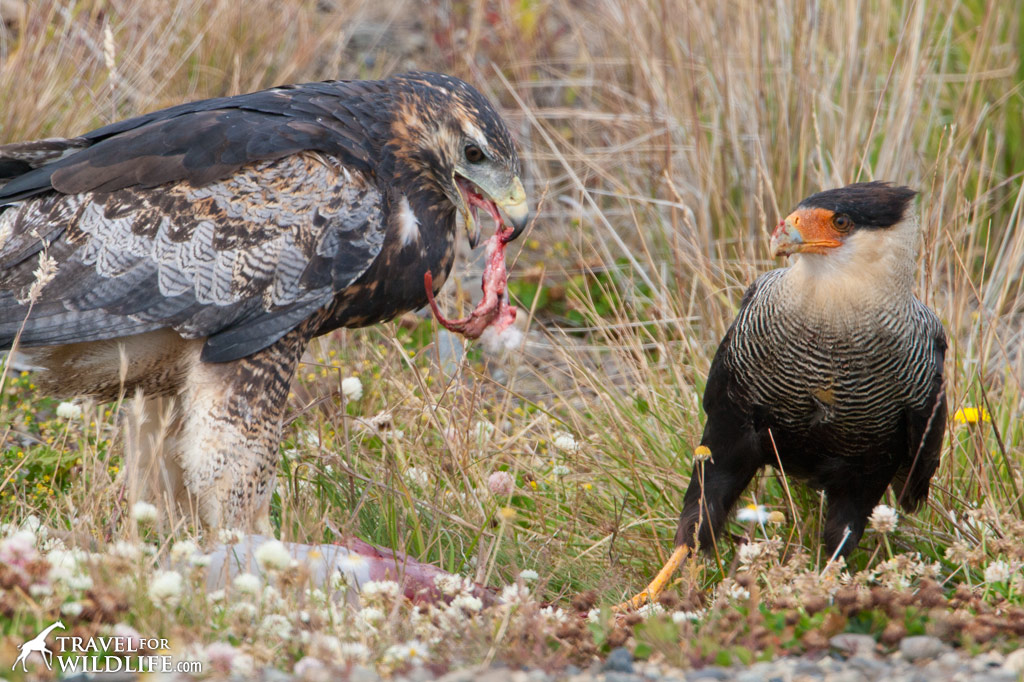 You won't find the lesser rhea up in the sky as it is a flightless bird. Think ostrich but smaller. Rheas are found in the Patagonian steppes, or grasslands.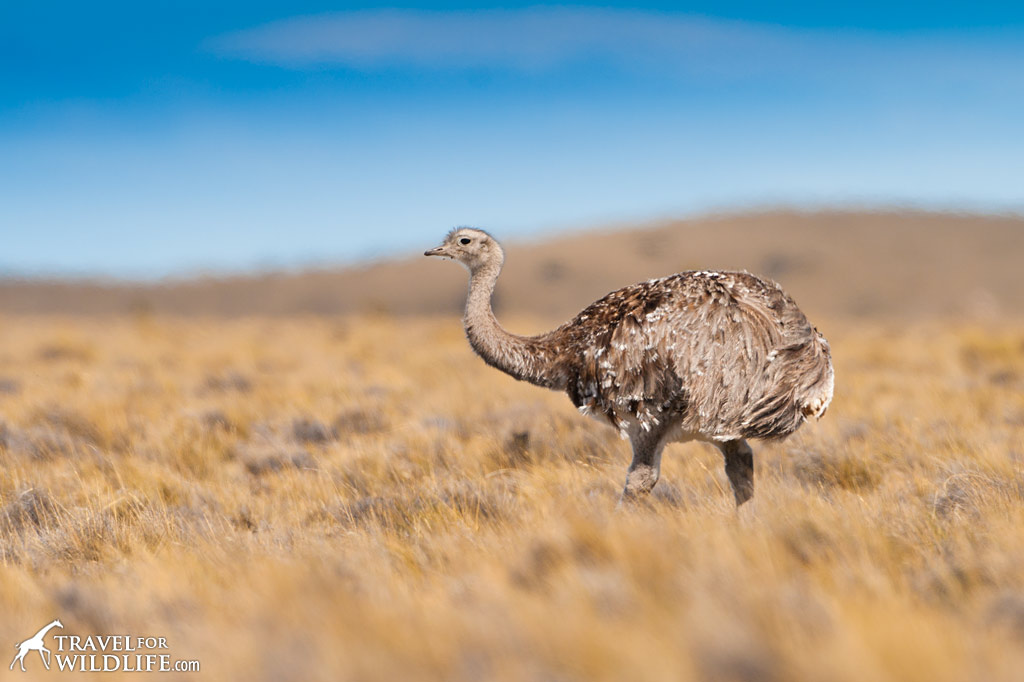 Other birds found in the park are Magellanic Woodpecker, Austral Pygmy Owl, Magellanic Owl , Chimango Caracara, Black-neck swans, Parrots, Rufous-tailed Hawk, Striped Woodpecker, Rufous-tailed Hawk Magellan Goose, Buff-necked Ibis and Black-chested Buzzard Eagle.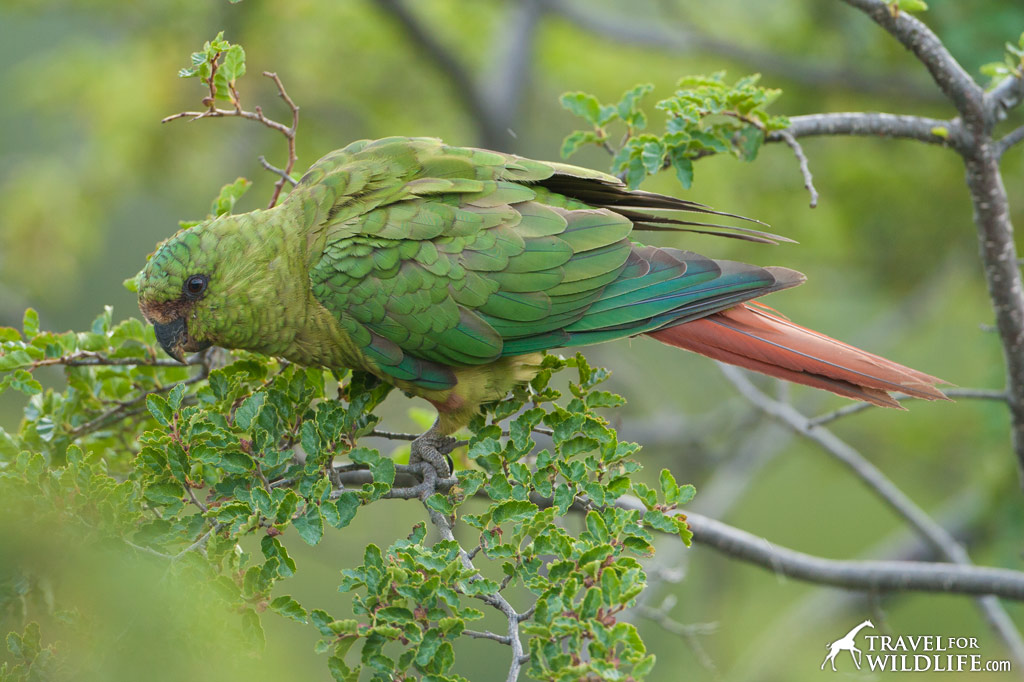 When to Visit Torres del Paine
The austral summer (November through March) is the best season to explore Torres del Paine. Bear in mind that the park can go through all four seasons on any given day, so even if you travel in the peak of summer it is a good idea to be prepared for severe changes in the weather.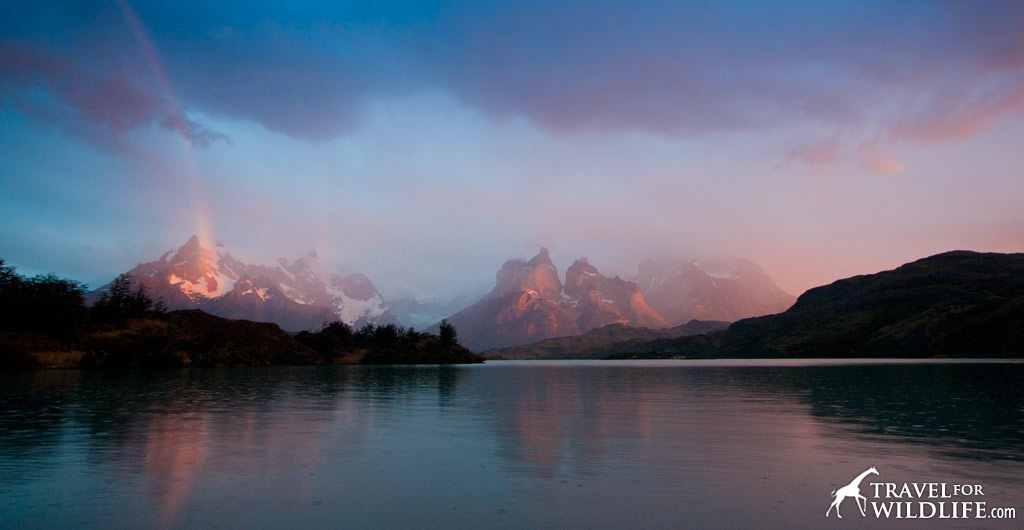 As stated above, if you are interested in seeing pumas in Torres del Paine, March and April are the ideal months to visit.
Going on an Antarctic Cruise
Patagonia is a great destination by itself. But your wildlife adventure doesn't have to stop there. What about an Antarctica cruise? At the end of your tour with SA Luxury Expeditions you can hop on a plane at the nearby town of El Calafate and in less than two hours you can be in Ushuaia. Or rent a car and go on a road trip while enjoying the beautiful landscape of Patagonia.
Ushuaia is the southernmost city in Argentina and it is the base for many expeditions heading to Antarctica. Our advice is to stay in this little town and explore the surroundings by foot and by boat for a few days. Enjoy the many hikes available at Tierra del Fuego National Park where foxes are a daily sight, or go on a sightseeing cruise to the End of the World lighthouse and spot sea lions, cormorants and Maguellanic penguins along the way.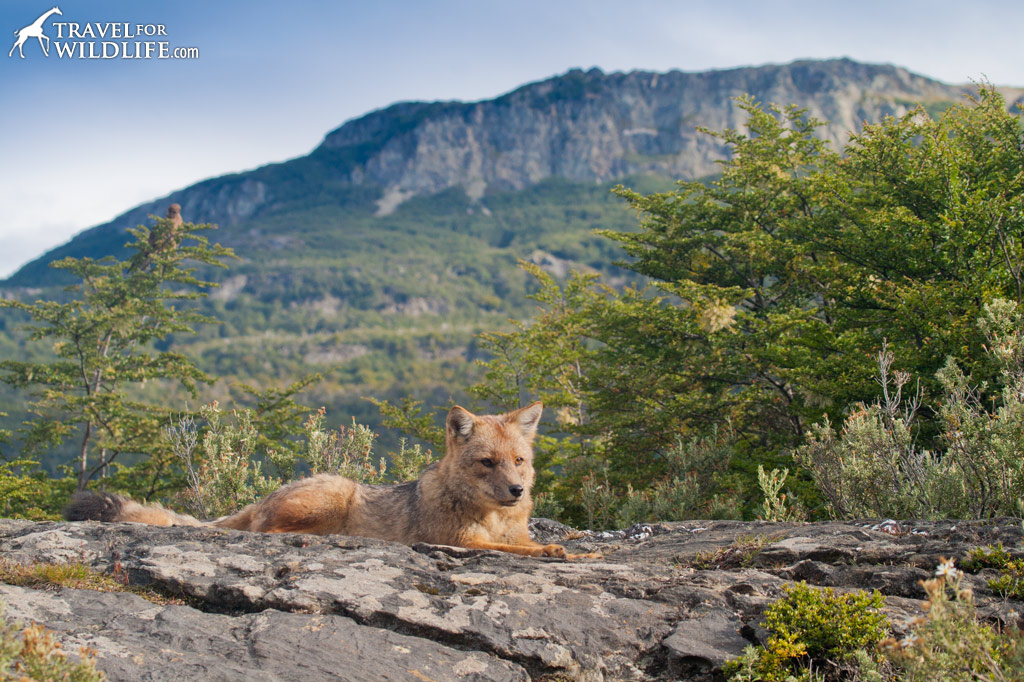 For a chance to see leopard seals, whales, and thousands of penguins, hop a cruise to Antarctica. Adventurous do-it-yourselfers can try their luck at the local sailboat dock and look for a position on the crew of a small sailboat heading to Antarctica.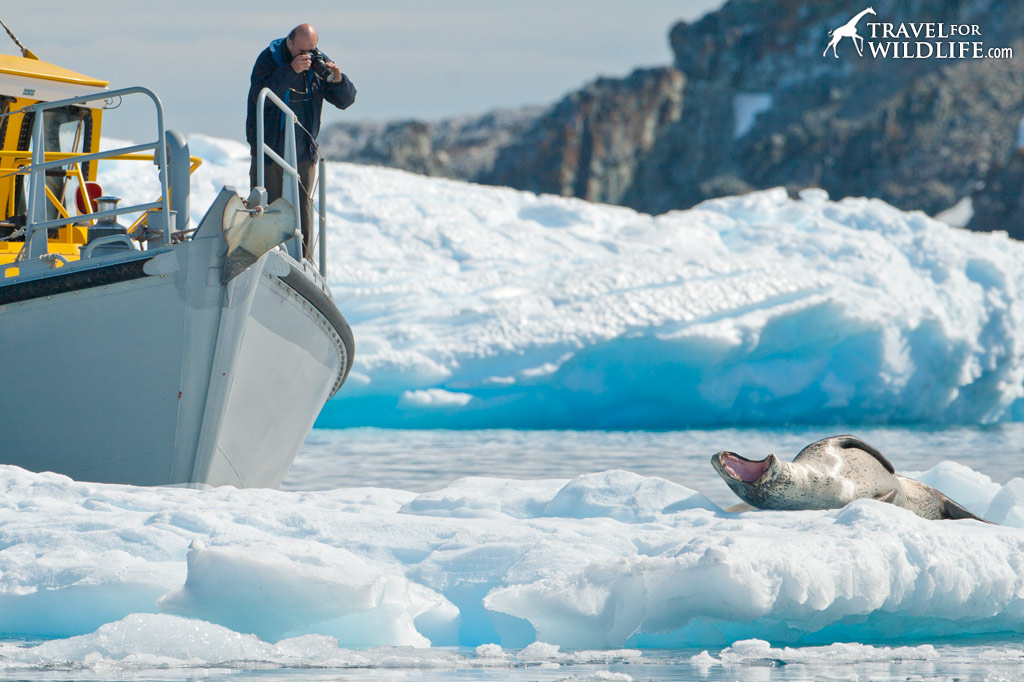 But most travelers will join a larger cruise ship expedition with an established tour company. Cruises take you island hopping around the Antarctic Peninsula where you'll watch Humpback, Minke, and Killer Whales alongside of Fur Seals, Crabeater Seals, Weddell Seals and Leopard Seals. You can walk amongst huge colonies of Gentoo, Chinstrap, and Adelie Penguins and feel like one of them, while Albatross soar overhead.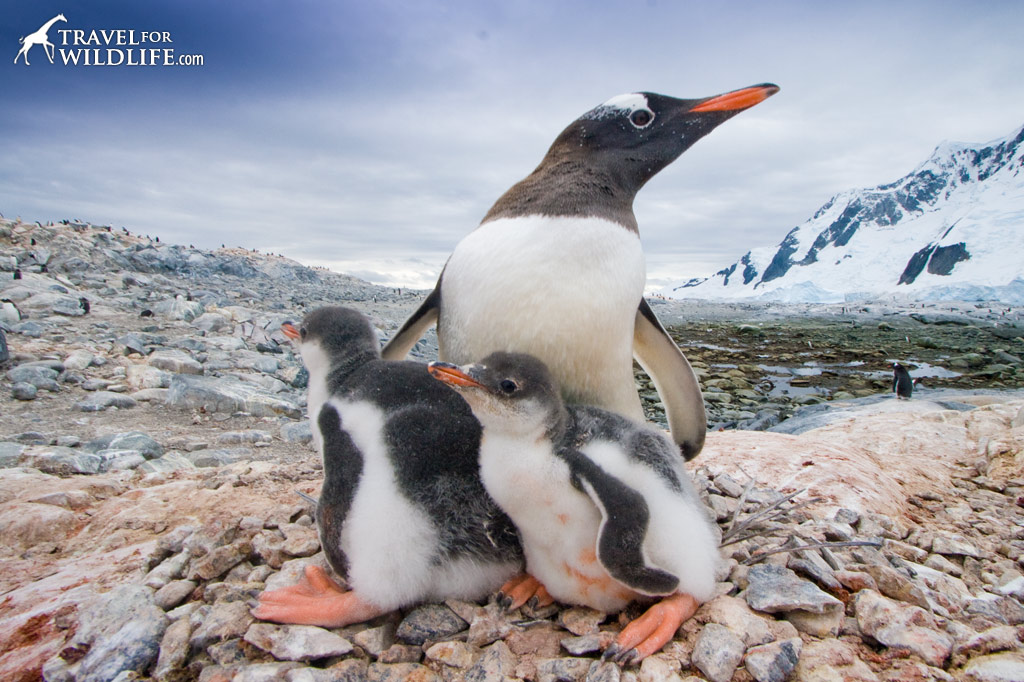 It is a beautiful icy wilderness unlike any other, and is the perfect compliment to any Patagonia adventure.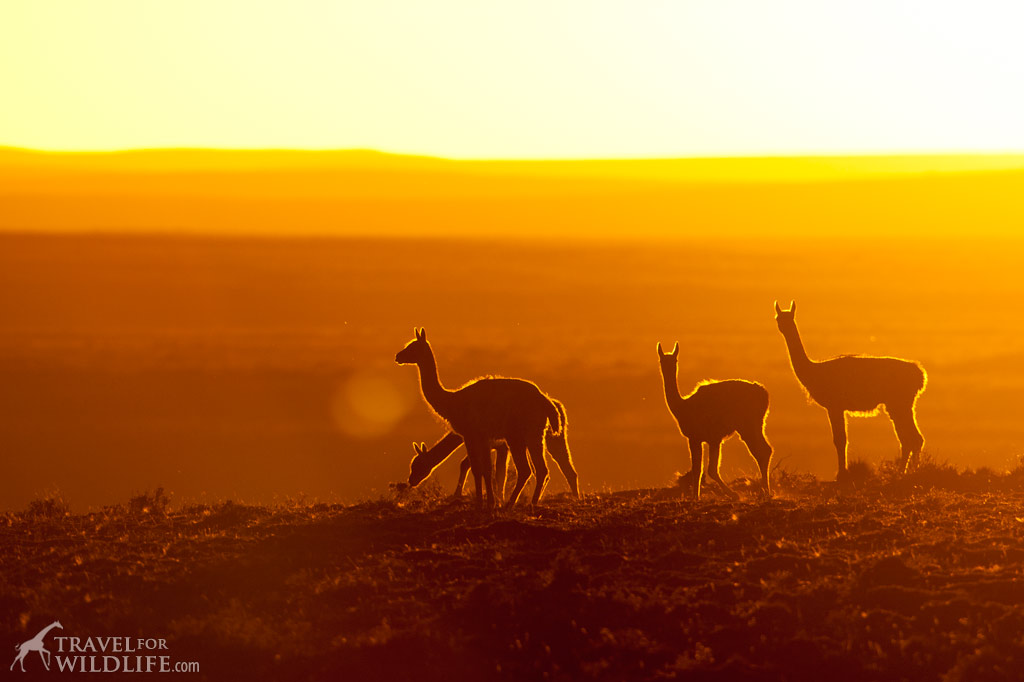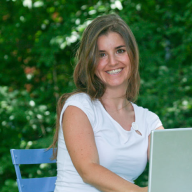 Cristina Garcia
Zoologist and wildlife photographer. She has worked in the field with jackals, wolves, cheetahs, & leopards. She serves on the Board of Directors of SEE Turtles, a non-profit sea turtle conservation organization.
Read her posts at Travel For Wildlife and see more of her work at Truly Wild, & Our Wild Yard.