I love this photo because it shows a rather unusual perspective of the world's tallest animal, the giraffe. Instead of focusing on the animal's incredibly long neck, I tried to accentuate it's other amazing adaptation: the ridiculously long legs.
Even though a giraffe's neck is quite long, it can't reach the ground without spreading its front legs as wide as possible. This means that taking a drink or picking up food from the ground is a serious pain in the neck.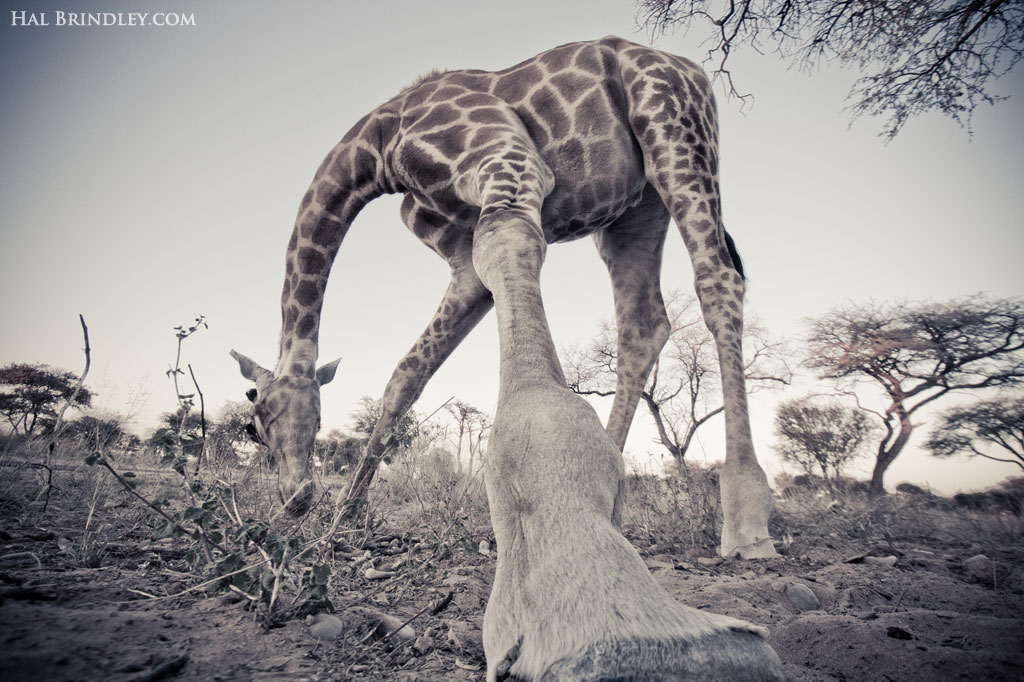 I had a rare opportunity to spend some quality time with this very tame giraffe in Botswana's Kalahari Desert when we stayed at Kalahari Rest. Though it is a wild giraffe and roams freely, it was orphaned at a young age and was raised by the staff. Now it eagerly follows visitors around hoping for a handout of apple. On this particular morning "Josh" was hunting for fuzzy seed pods on the ground and allowed me to take many extreme closeups in strange positions. In this self portrait below, both Josh and I are looking down into my camera which is pointed at the sky. I have to admit, it was some of the most fun I've ever had photographing an animal.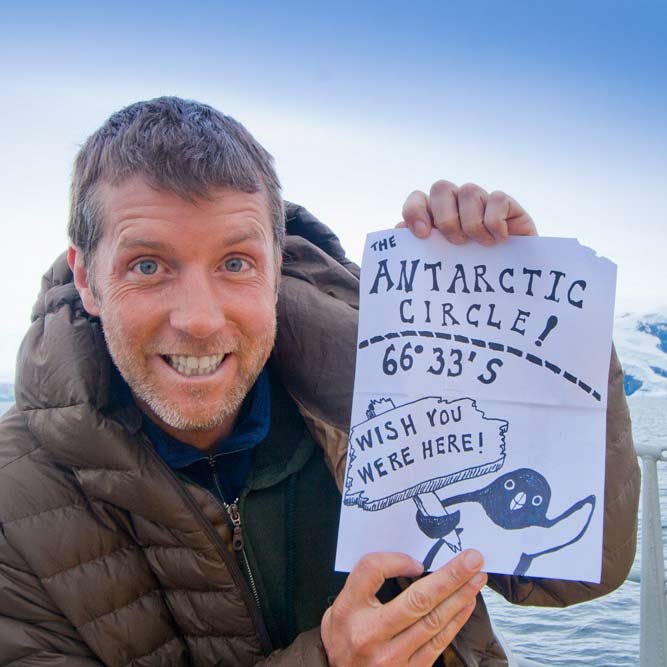 Hal Brindley
Brindley is an American conservation biologist, wildlife photographer, filmmaker, writer, and illustrator living in Asheville, NC. He studied black-footed cats in Namibia for his master's research, has traveled to all seven continents, and loves native plant gardening. See more of his work at Travel for Wildlife, Truly Wild, Our Wild Yard, & Naturalist Studio.