Tired and dirty from a long day of driving, we spotted a signpost that looked kind of cool. "Kalahari Rest" it said. We drove through the gate and down a very long driveway into the Kalahari.
Kalahari Rest is 25km north of the town of Kang on the Trans Kalahari Highway. It is a great location if you are driving from Gaborone to the Central Kalahari Game Reserve along the A2.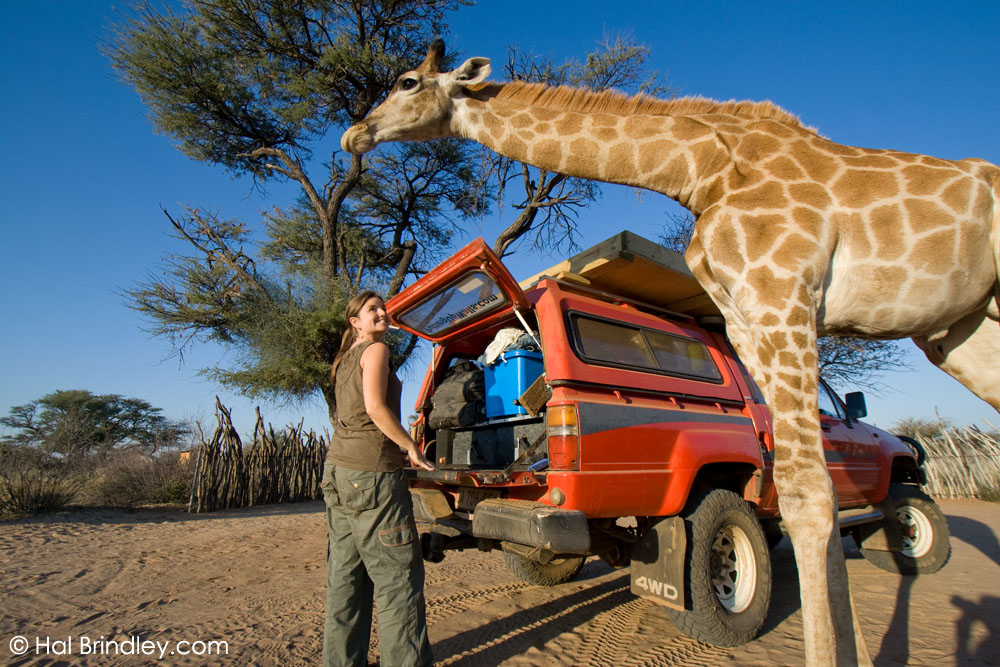 Set in the middle of nowhere, it looked like our kind of place. Unfortunately being in the middle of nowhere does not equal cheap. The campsite cost a bit more than what we wanted to pay and we were about to leave when we bumped into one of the locals. Josh was not a bushman; he was an orphaned baby giraffe, raised at the campground. He walked straight to us and we were dumbfounded. One of the workers explained that he was only looking for apples.
We were so taken by Josh that we decided to stay the night. He followed us everywhere and was very curious about everything we did. He even chased Hal around the toilets for several laps.
The sites at Kalahari Rest are big enough for two vehicles and two tents and are located a good distance apart from one another. Each is partially fenced in with wood and sticks, to prevent sandblast, giving it a charming rustic feeling.
The spacious restroom facilities include a toilet, basin, a couple of benches and a shower. Early every morning, the camp workers light a fire to heat the shower water. Pure bliss.
You can buy firewood from the lodge if you didn't bring any.
---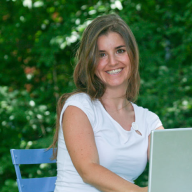 Cristina Garcia
Zoologist and wildlife photographer. She has worked in the field with jackals, wolves, cheetahs, & leopards. She serves on the Board of Directors of SEE Turtles, a non-profit sea turtle conservation organization.
Read her posts at Travel For Wildlife and see more of her work at Truly Wild, & Our Wild Yard.