We drove into the Rocky Mountains Forest Reserve in Alberta Canada without having any idea what to expect. On a map it looked like the greenest and most remote way into Canmore, our next stop. The gravel road that runs through the reserve is a lonely one, used only by the occasional car or cow. But other animals, a bit harder to spot, also live in this beautiful land. Wolves, grizzlies and mountain lions were the ones we dreamed of spying along the way, but large hoofed mammals were also high on our list.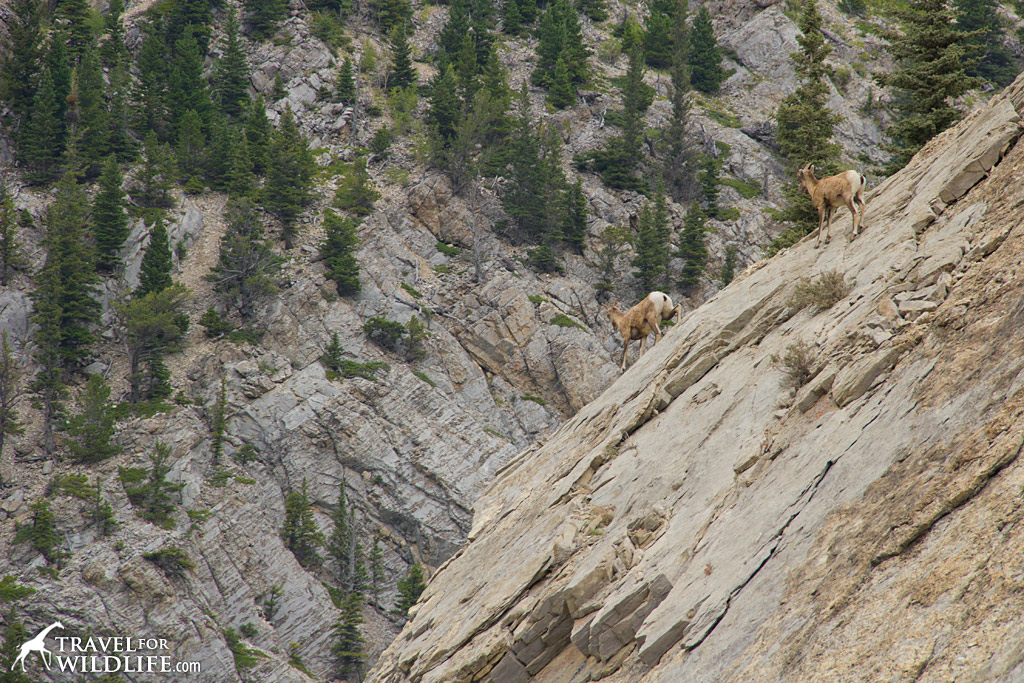 So we were very excited to find a pair of bighorn sheep nibbling along the roadside early one morning. This female and her young male offspring were browsing in the bushes and seemed unconcerned by our presence. We stayed on the road while they carried on with their day, meandering along the steep rocky slopes. Soon they crossed a particularly vertical section and disappeared over the mountain, but not before I snapped this photo, showcasing their incredible climbing abilities. It was an excellent diversion on our drive up to the Mount Engadine Lodge in Kananaskis Country.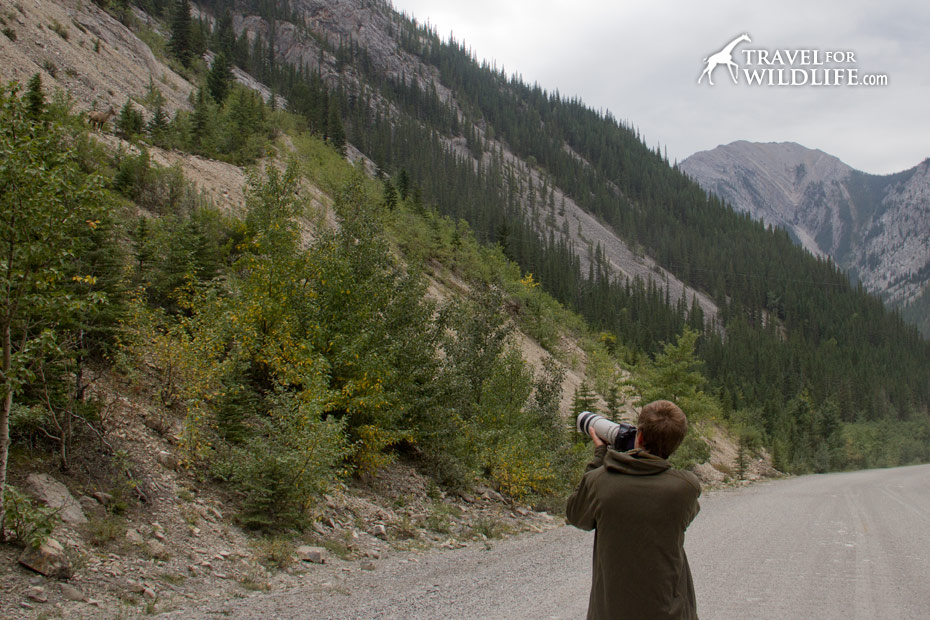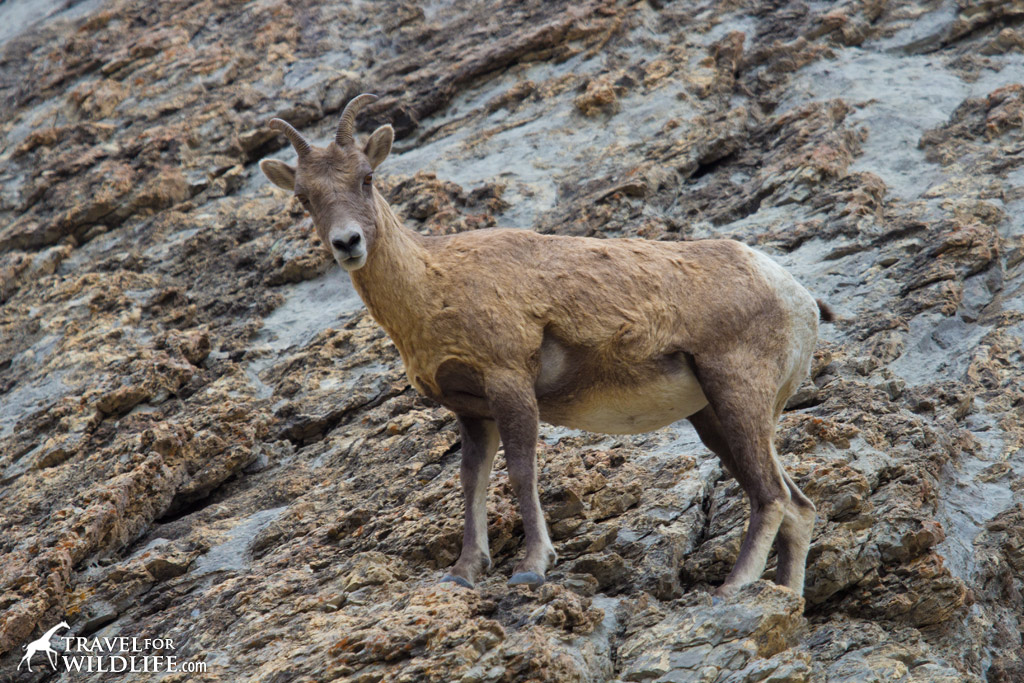 ---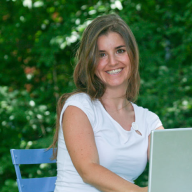 Cristina Garcia
Zoologist and wildlife photographer. She has worked in the field with jackals, wolves, cheetahs, & leopards. She serves on the Board of Directors of SEE Turtles, a non-profit sea turtle conservation organization.
Read her posts at Travel For Wildlife and see more of her work at Truly Wild, & Our Wild Yard.