As you browse the web for Japan trip ideas, one image that's almost certainly come up is of red-faced monkeys swimming in a hot spring, probably as snow falls around them. These Japanese snow monkeys are the macaques of Jigokudani (aka "Hell Valley"), an onsen located in the foothills of the Japanese Alps near the city of Nagano.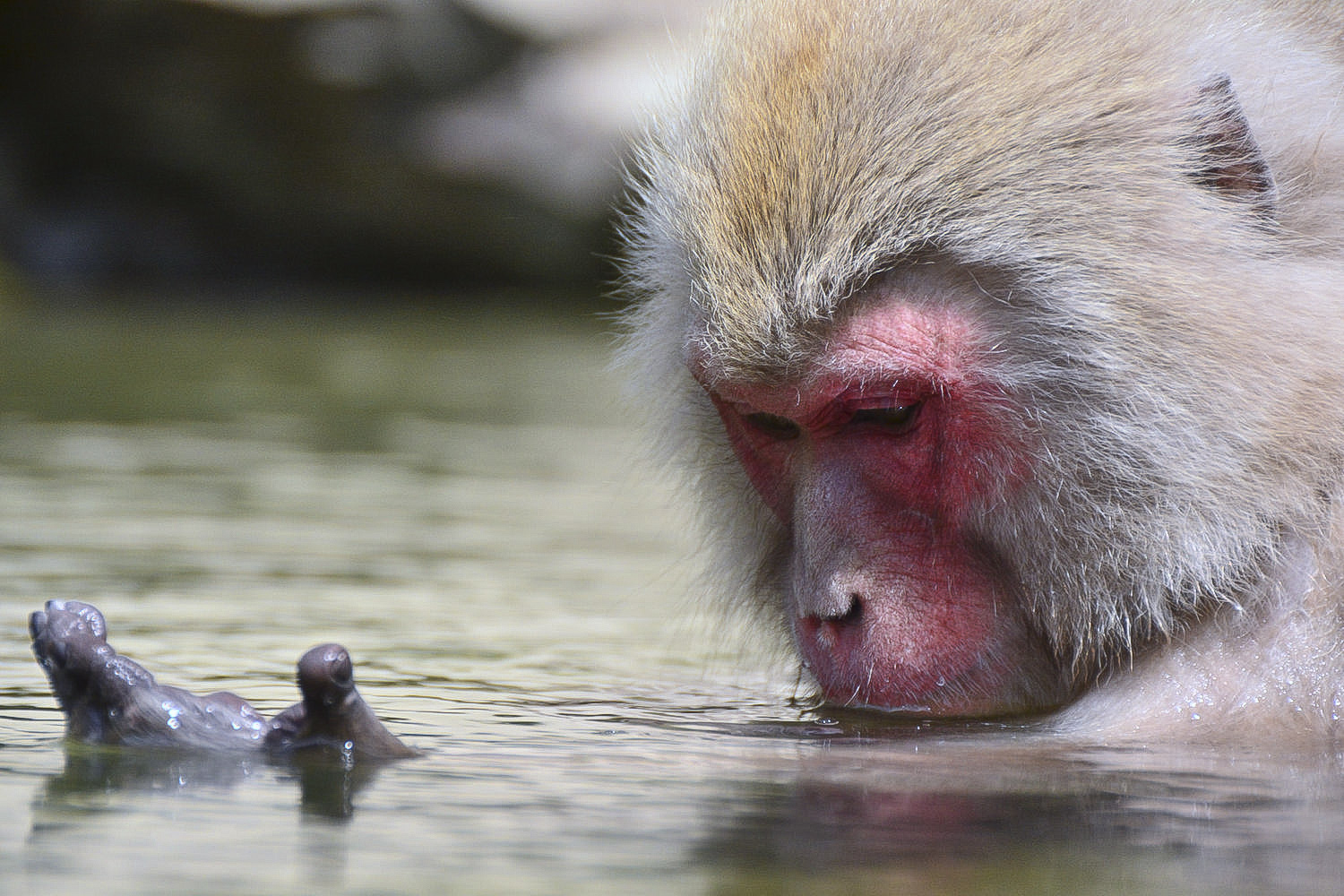 While these images might seem extremely exotic, the place where the macaques are bathing so remote and forlorn that only the most adventurous travelers can reach it, the truth is that Japan's snow monkeys are easily accessible. In fact, they're accessible by day trip from many of the principal cities of mountainous central Honshu, and even via Tokyo if you manage your time well. And they are open to visitors throughout the year.
Continue reading to learn more about these fascinating creatures, including answers to important questions about the ethics of snow monkey tourism. I'll also show how you can pay them a visit on your own trip to Japan, no matter where you're coming from or how long you plan to spend in the country.
The History of Japan's Snow Monkeys
It's unclear how long red-faced monkeys have bathed in the onsens of Japan's so-called Hell Valley (or indeed, how long humans have taken pleasure in watching them in action) but Jigokudani Yaenkoen Park has been open since 1964. And they've been a hit ever since: Though exact visitor numbers aren't released, hundreds of tourists make the trip up to the hot spring every day, particularly during the winter months when the pools are surrounded by snow.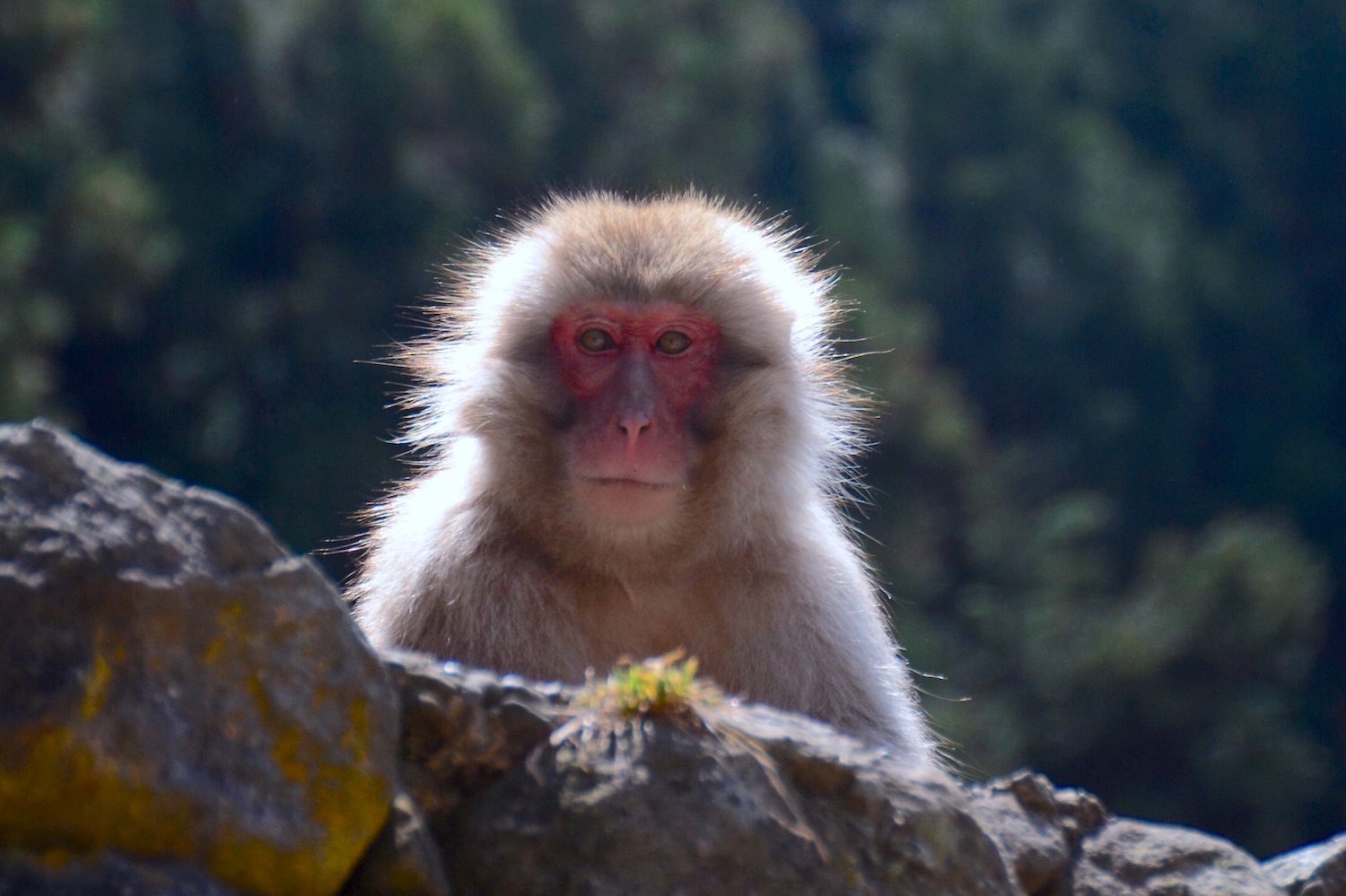 Not surprisingly, the popularity of the park has skyrocketed during the internet era, with many articles about the monkeys going viral on social media. And with the Tokyo 2020 Summer Olympics right around the corner, this trajectory is not likely to reverse anytime soon.
Is It Possible to Swim with Japan's Snow Monkeys?
In a word, no. In addition to the fact that the water is a scalding 41ºC (quite a bit hotter than most hot springs humans bathe in), it's filled with monkey poop. Furthermore, the snow monkeys of Jigokudani are very much wild animals, though they mostly put up with humans, and while they aren't known to be rabid, may transmit disease in the event that one of them bites you. (And remember: onsen bathing is fully nude. Do you really want a potentially lethal monkey bite "down there"?)
If you want to take a hot springs bath (which is probably a good bet if you visit Jigokudani in winter, when temperatures can plunge to -10ºC or even lower), visit one of the many hotels in nearby Yadanaka Onsen, where you can purchase a day pass to bathe even if you don't stay overnight. Your face will get almost as red as the monkeys', but there should be no risk of poop of any kind!
Is it Ethical to Visit Japan's Snow Monkeys?
Though it is looked after by naturalists, Jigokudani is not a zoo or anything resembling it. Japanese snow monkeys are free to come and go as they please; and human visitors are strongly advised against touching the monkeys or physically interacting with them in any way. While other Japanese animal attractions (Tokyo's cat and, these days, owl cafes) have drawn criticism for the small spaces to which they confine animals, the monkey onsen at Hell Valley is about as wild as you can get.
Another important thing to remember about Jigokudani is that food is strictly prohibited, even if you don't plan to feed it to the monkeys. Introducing these wild animals to human food (or, worse, to the plastic in which it's packaged) could have devastating consequences. Eat a sumptuous meal in Nagano before setting off so that you don't feel tempted to buy something at 7-11 that could disrupt the ecology of Japan's monkey onsen.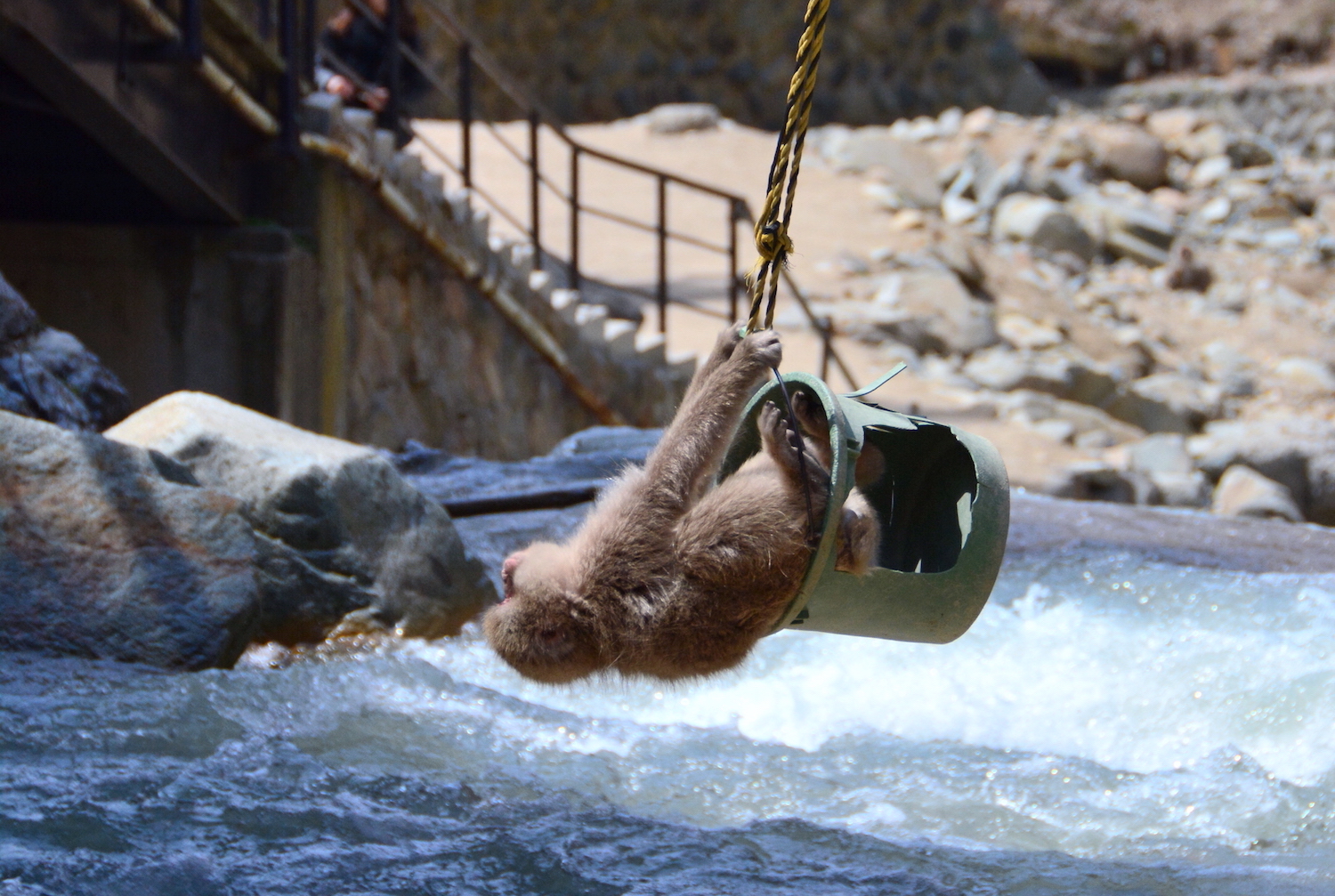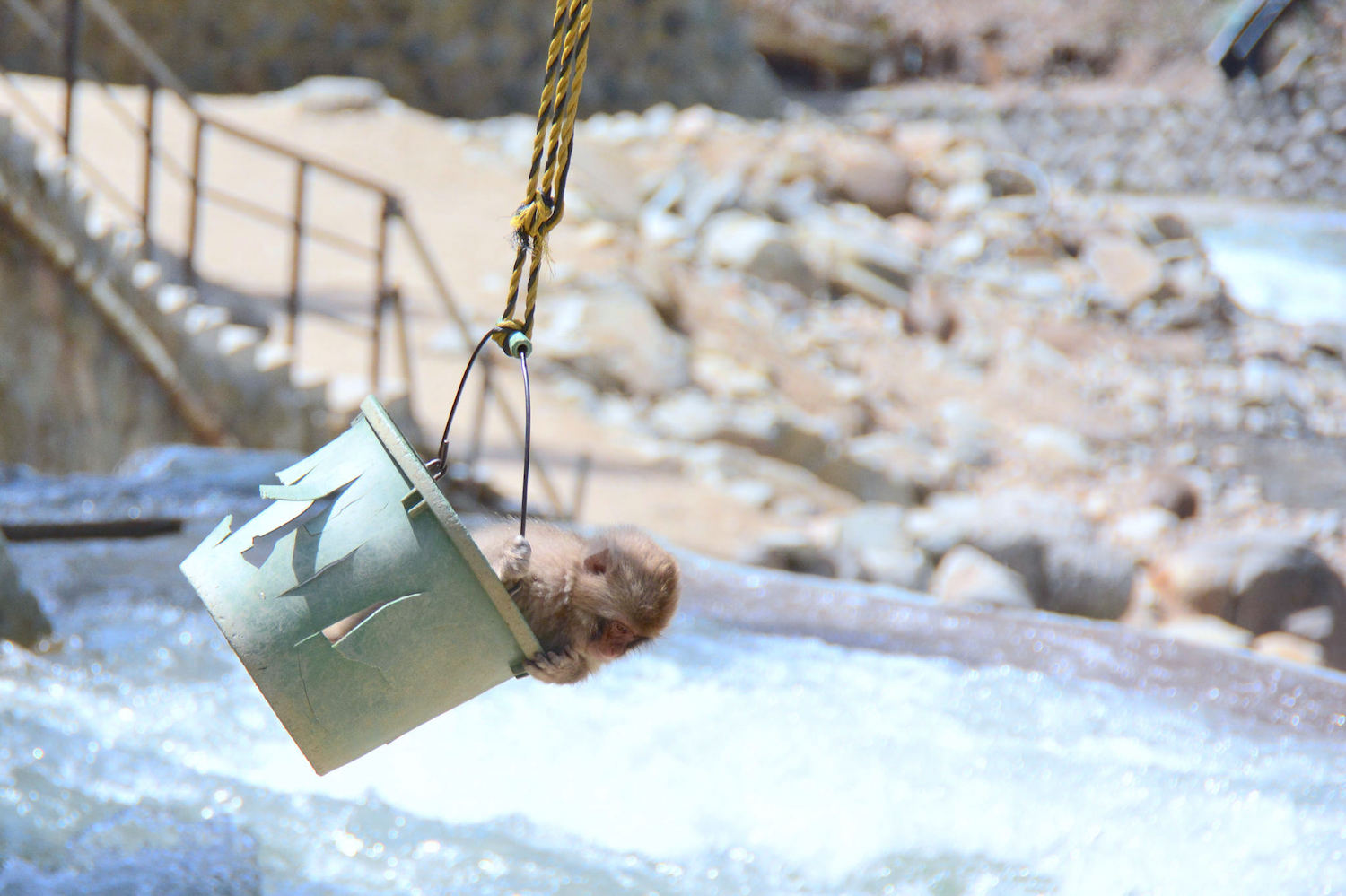 How to Take a Japanese Snow Monkey Day Trip to Visit the Nagano Snow Monkeys
Even if you don't plan to be in Japan between January and March, when the snow monkeys' red faces contrast beautifully with massive snowdrifts around them, Jigokudani is still very much worth a visit. The most direct gateway is Nagano (these macaques are also known as Nagano Snow Monkeys), whose railway station offers train-and-bus service to the Jigokudani trail head (see the timetable here), about a 45-minute hike from the monkey onsen.
You can theoretically see the monkeys on a day trip from Tokyo, though you'll need to leave early in the morning (the 7:20 Shinkansen Kagayaki will get you to Nagano in time for the first train toward Jigokudani) if you want to be able to get back the same day. A less stressful (but more time-consuming) way to see the Japanese snow monkeys is to sleep at a hotel near Yudanaka Onsen, the closest major town to the park.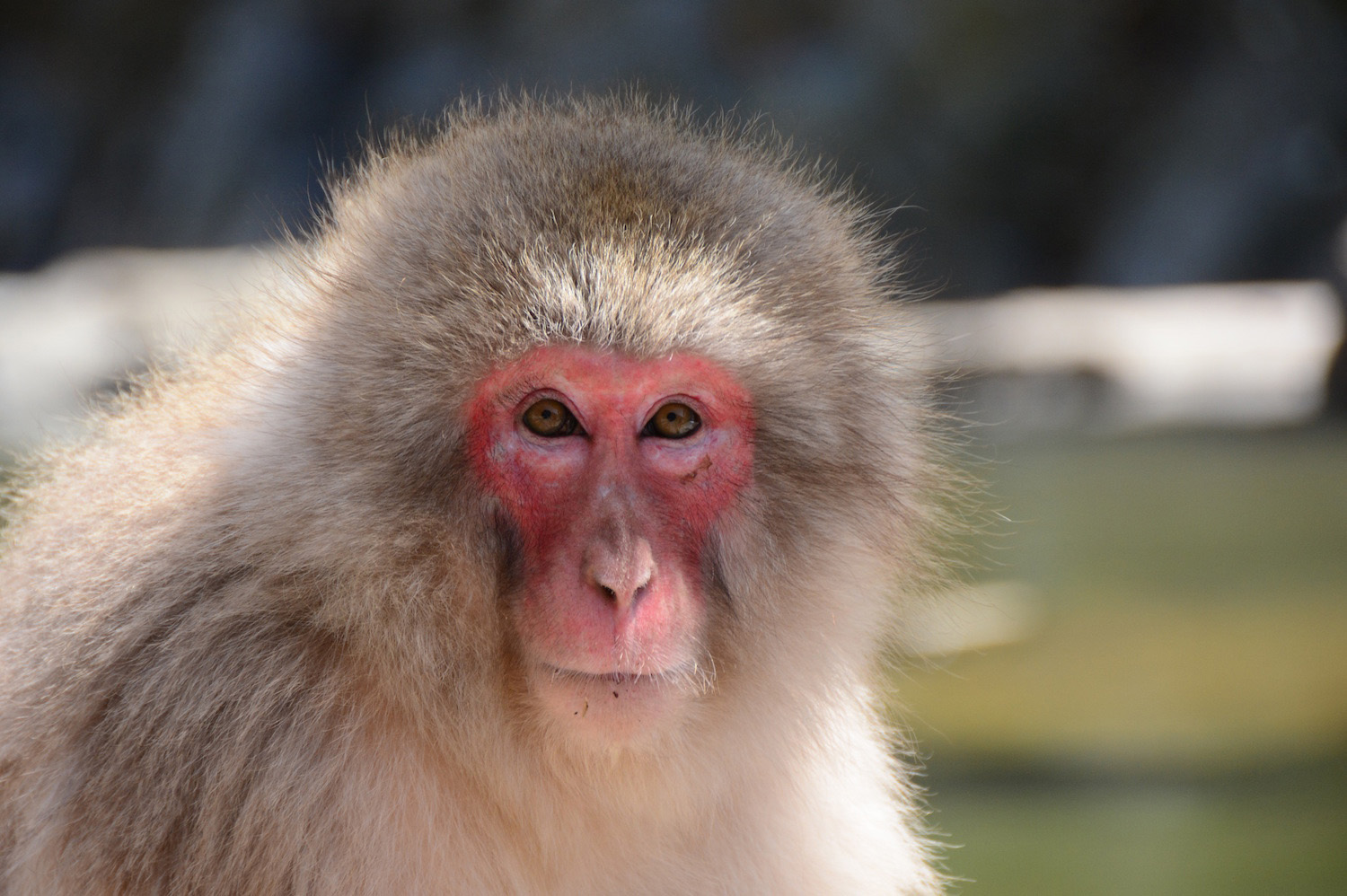 The Bottom Line
Japan's snow monkeys are incredible, and very much deserve their status as one of the country's mainstay attractions. Even better, they're easily accessible from major cities in Japan, including Tokyo—if you're in Japan and have at least one spare day in your itinerary, you can almost certainly visit them. Can't visit the snow monkeys anytime soon? Not to worry! This is Japan, where even wild animals have webcam feeds.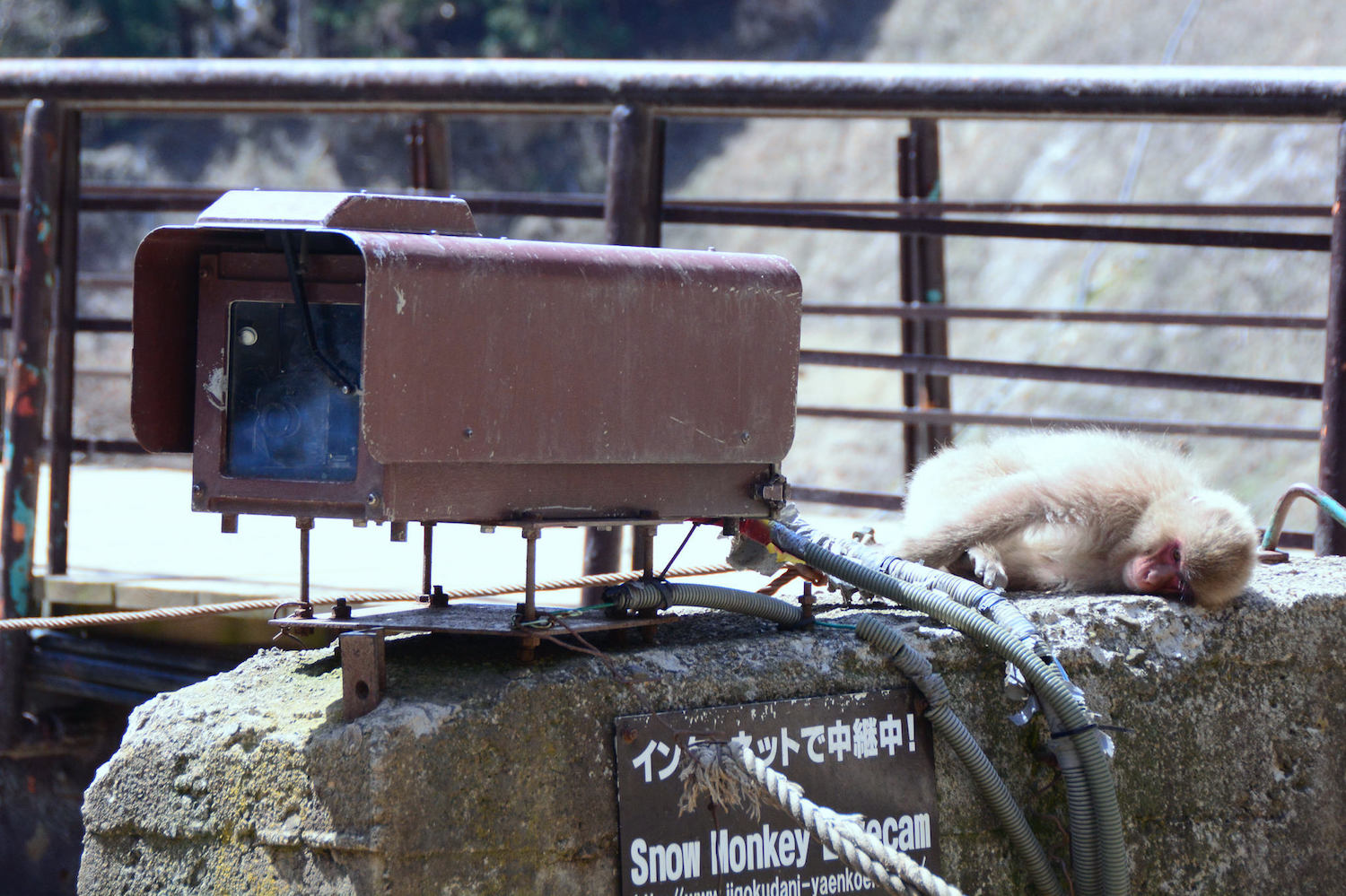 Robert Schrader is a writer and photographer whose Japan obsession inspired him to create Japan Starts Here, which he hopes will inspire your Japan travels. Follow Japan Starts Here on Facebook, Instagram and Twitter, and stay tuned for upcoming trips to Hokkaido and the Kansai region of Honshu.
---