So you want to have an awesome wildlife adventure this summer but don't know where to start? Fear not. We've compiled a list of some of our favorite ideas in wildlife conservation adventure travel, perfect for your summer holiday. Though the snow may still be falling outside the window, it's not too early to start fantasizing about this year's dream vacation. So dive in, find what moves you, and make it happen!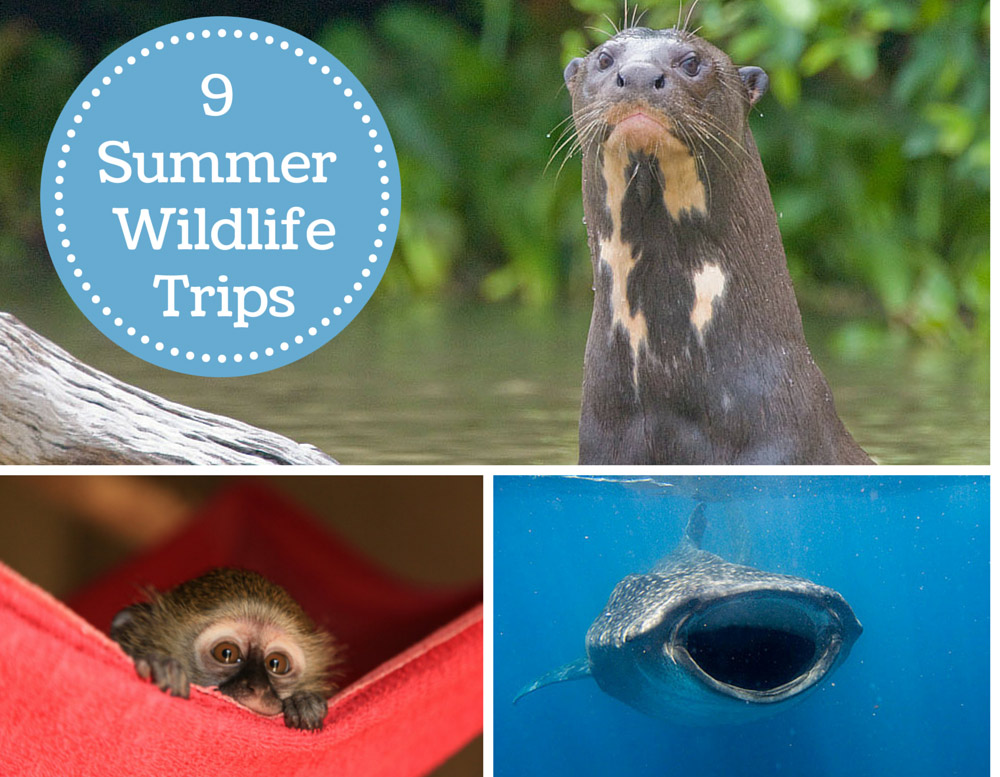 Research Whale Sharks in Isla Mujeres
Join Marine Megafauna Foundation on an incredible Oceanic Big five in Southern Mozambique.
Enjoy 16 dives during the 16 days of the trip
Dates (2023): 16-30 August.
Wolves, Moose, and Beaver Tour in Sweden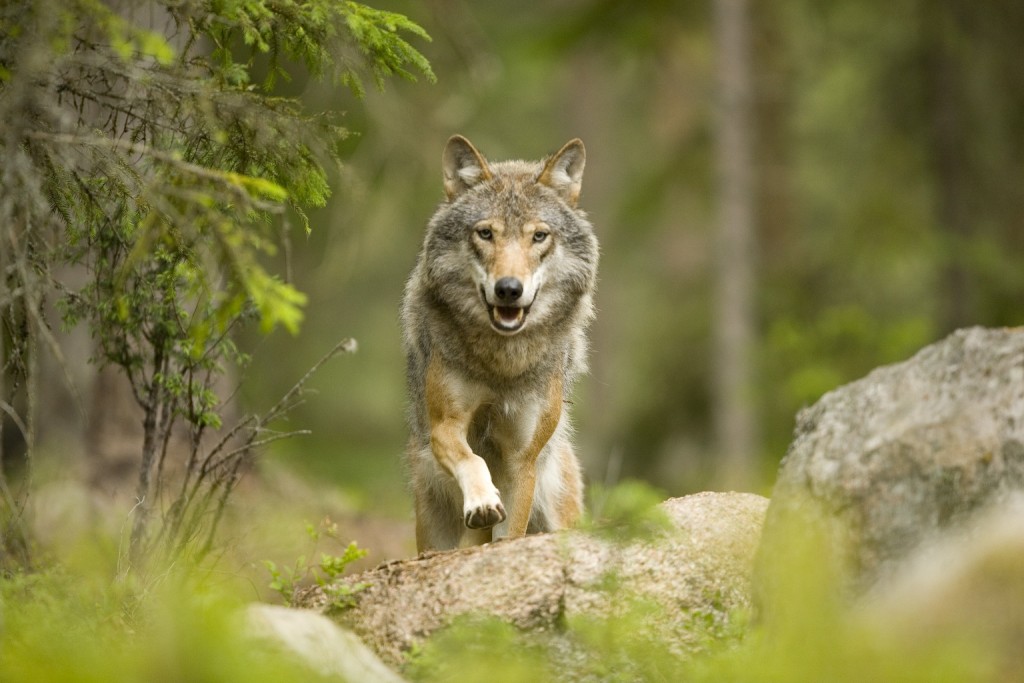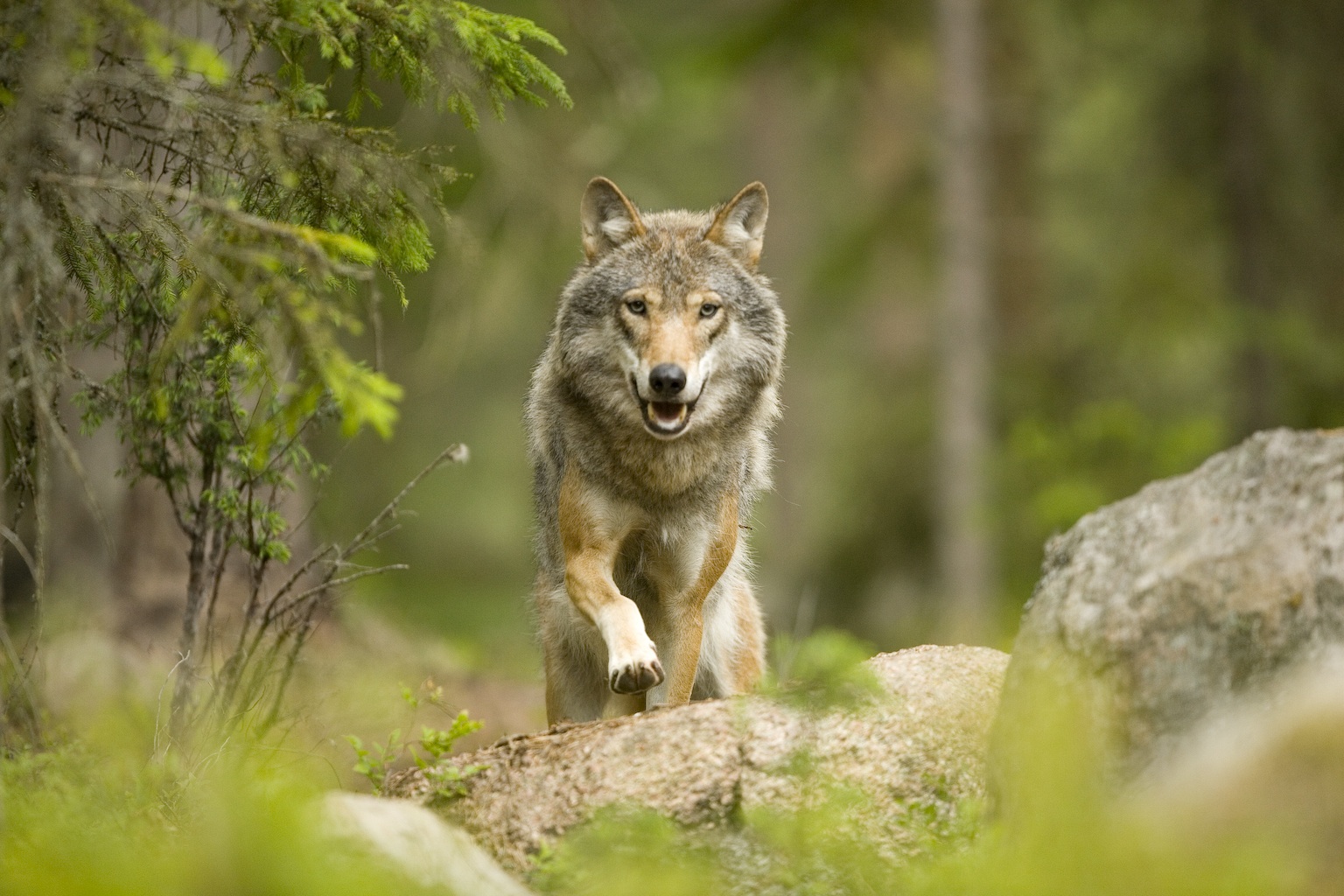 This is an incredible opportunity to see and learn about Europe's predators. The Wolves, Moose, and Beaver Tour is not only a wildlife watching holiday, it is a learning holiday.
Aside from wolves, bears, and other wildlife you might see include: beavers, moose, badger, red fox, roe deer, tawny owls, black-throated divers, red squirrels, black grouse, capercaillie, black woodpecker and others.
This wildlife trip to Sweden, includes a one night camping where hopefully you'll hear some wolves!
This 5-day adventure is an active vacation. Some walks might be on difficult terrain.
Recommended minimum age is 15 years.
Dates (2023): Consult their website for dates.
Volunteer at Lilongwe Wildlife Center in Malawi
Volunteering with wildlife is a great way to spend your summer.
In the heart of Malawi's capital city sits Lilongwe Wildlife Center: a wildlife rescue, conservation, and education center. The center reclaimed and revived 90 hectares of urban wilderness to provide sanctuary for orphaned, rescued and injured wildlife. In 2011, the center was awarded Best for Conservation of Wildlife & Habitats in the World Responsible Tourism Awards.
Lilongwe volunteer programs range from animal care, rehabilitation & release, and community projects like education, tree planting, PR, website design and other. There is also the possibility of volunteering at their partner project, Kuti, a wildlife reserve just two hours from Lilongwe where you might have the chance to work in biodiversity conservation and park management. Through the center you can also have the opportunity to volunteer with African Bat Conservation conducting bat research projects.
Some of the animals at Lilongwe have even made international news. Like Bella, the one-eyed lioness pictured above. Born in 2002 in a Romanian zoo she was sold to gypsies and sold back to the zoo when she became too big. In 2007 the zoo shut down and thanks to a campaign by Born Free Foundation and the group Lion's Roar, she was moved to another facility where she got surgery on her eye and where she recovered her strength. In 2009 she arrived at Lilongwe where she now lives with Simba (also pictured).
You can make a difference in these animal lives!
Walk with polar bears and visit with beluga whales in Manitoba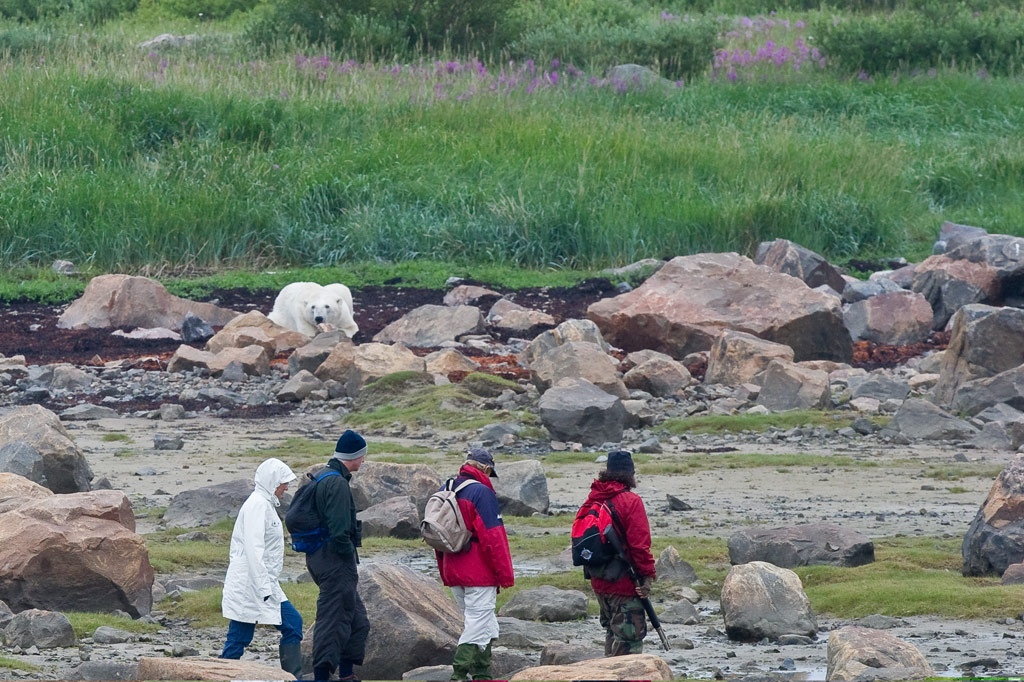 Walking with polar bears? Yes, you read right.
The Seal River Lodge in Manitoba has been doing this program for years with no casualties. Their highly trained guides will take you on walking tours in the vicinity of the lodge to learn about tundra ecology. When polar bears are encountered, your guide will make sure a safe distance is kept. Also, as highly trained guides, they can read polar bear behavior and act accordingly.
Churchill Wild is an adventure company that owns and operates fly-in polar bear eco-lodges in the Arctic. They offer various tours and adventures, but if you join the Birds, Bears and Belugas adventure at their Seal River Heritage Lodge, you will experience two of the most amazing wildlife encounters on earth during the same week, polar bear encounters and visiting the beluga whales.
Dates (2023): Different dates during July and August. Check their website for more info.
Explore The Top End with Echidna Walkabout Tours
Join Echidna Walkabout Tours in a wildlife tour of the Top End, Australia's Northern Territory. Echidna Walkabout were awarded Gold for Best Wildlife Conservation in the World Responsible Tourism Awards at the World Travel Market. You couldn't be in better hands!
Northern Australia is like nowhere else in the world. This adventure will take you to Kakadu and Mary River National Parks where you'll learn about wildlife in the Top End and help protect them. Watch brolgas fly during sunset hours and crocodiles bask in the riverbanks while the calls of cockatoos and flying-foxes fill the air as a wallaby bounces by.
Dates (2023): 29 August to 4 September.
Check out the video on their Top End adventure.
Visit the Walruses of Round Island, Alaska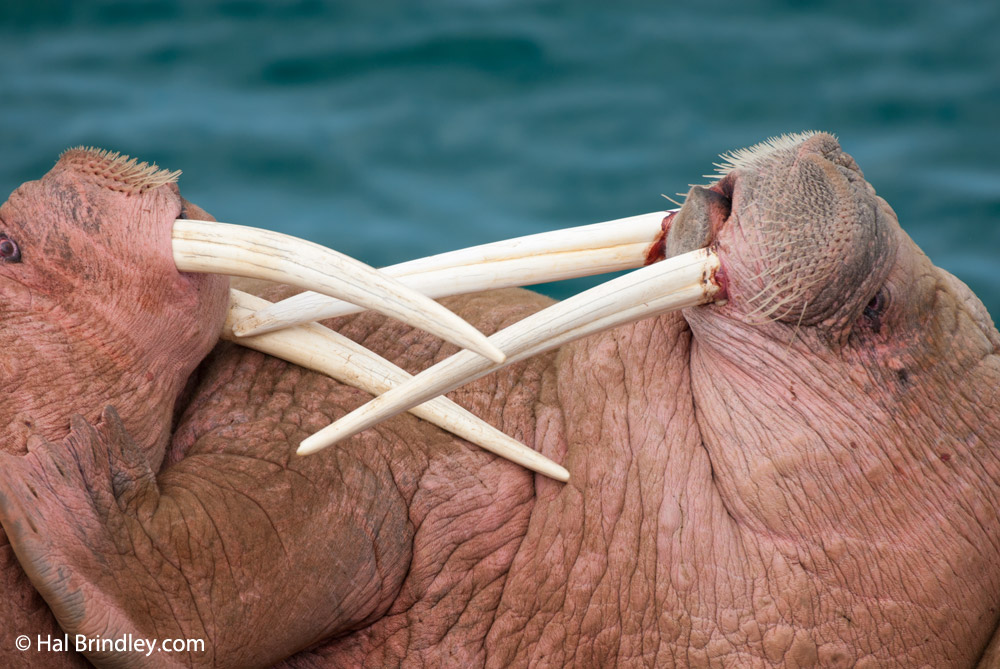 If you are looking for a remote wilderness experience with a unique animal, then you should visit the walruses of Round Island in Alaska.
Every summer, thousands of walruses congregate on the beaches of this tiny island. Getting there is tricky and not cheap, but once you get to the island, you can pitch your tent (the only building in the island is the caretaker's) and spend all your days in the company of walruses, steller sea lions, and colonial nesting birds like puffins. Go to sleep while listening to the walruses chiming.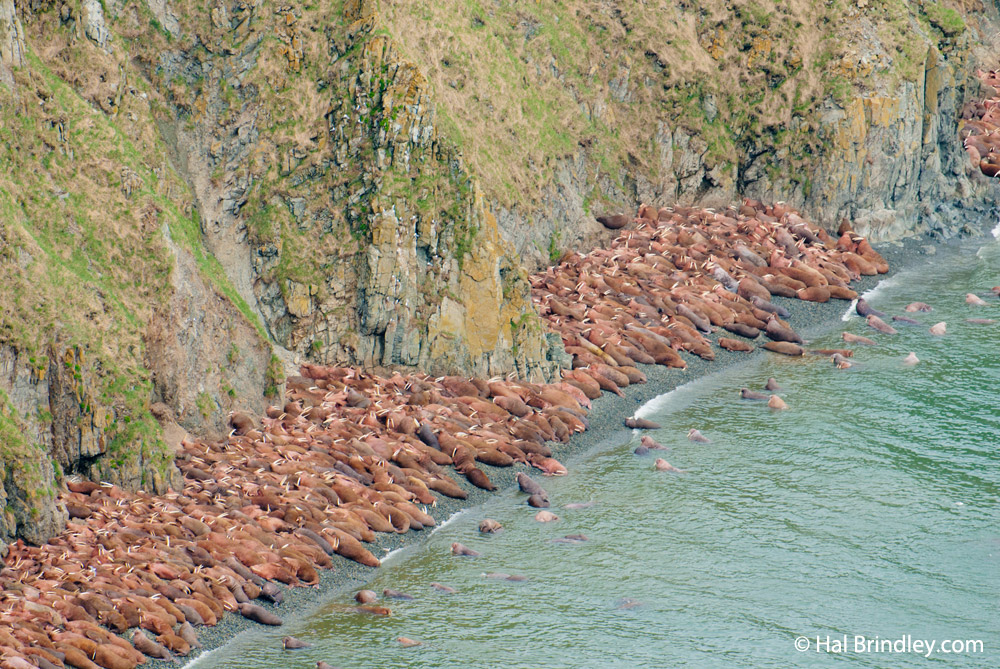 Brazil, South America's Big 5
I always wanted to go to the Pantanal to see jaguars, one of my favorite predators. But if you are traveling all the way to Brazil why not see a little more? This country is huge and there are so many amazing creatures to see. The Brazil – South America's Big 5 tour offered by Naturetrek visits two areas and concentrates their efforts on watching the Brazilian Big 5: jaguar, giant river otter, giant anteater, maned wolf, and the Brazilian tapir.
This 17-day tour will take you from the remote dry tropical forests of Paranaiba Headwaters National Park where you'll observe the maned wolf, bearded capuchin monkeys, and hyacinth macaws to the wetlands of the Pantanal. It includes night drives to look for the Brazilian tapir, lodging at a floating hotel, and river based wildlife watching while searching for jaguars.
Dates (2023): 1-16 August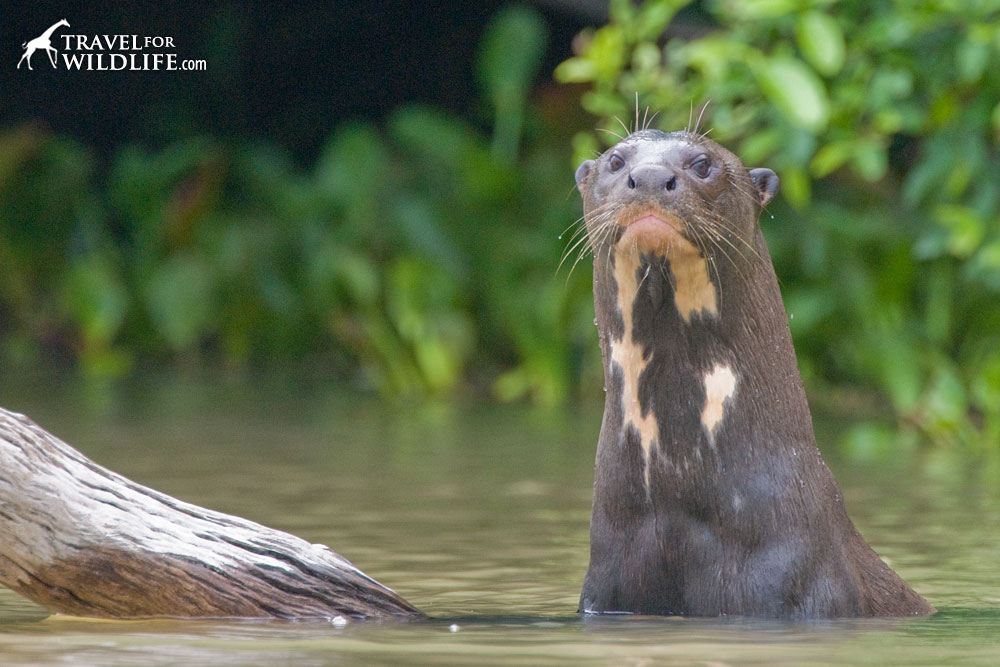 What is your dream wildlife adventure? What are your plans for this summer? Let us know in the comments below!