I had a stuffed toy walrus as a child and was always fascinated by these bizarre creatures. It's no wonder that when I made my first trip to Alaska I was determined to see one in the wild. I got more than I bargained for.
I made the long journey out to Round Island in Bristol Bay off the southern coast of Alaska. It took several flights and a boat ride to reach it. There are no human inhabitants, only a pair of summertime caretakers to patrol this protected island. I was the only camper on the whole island and one day I hiked all the way to the "dragon's spine".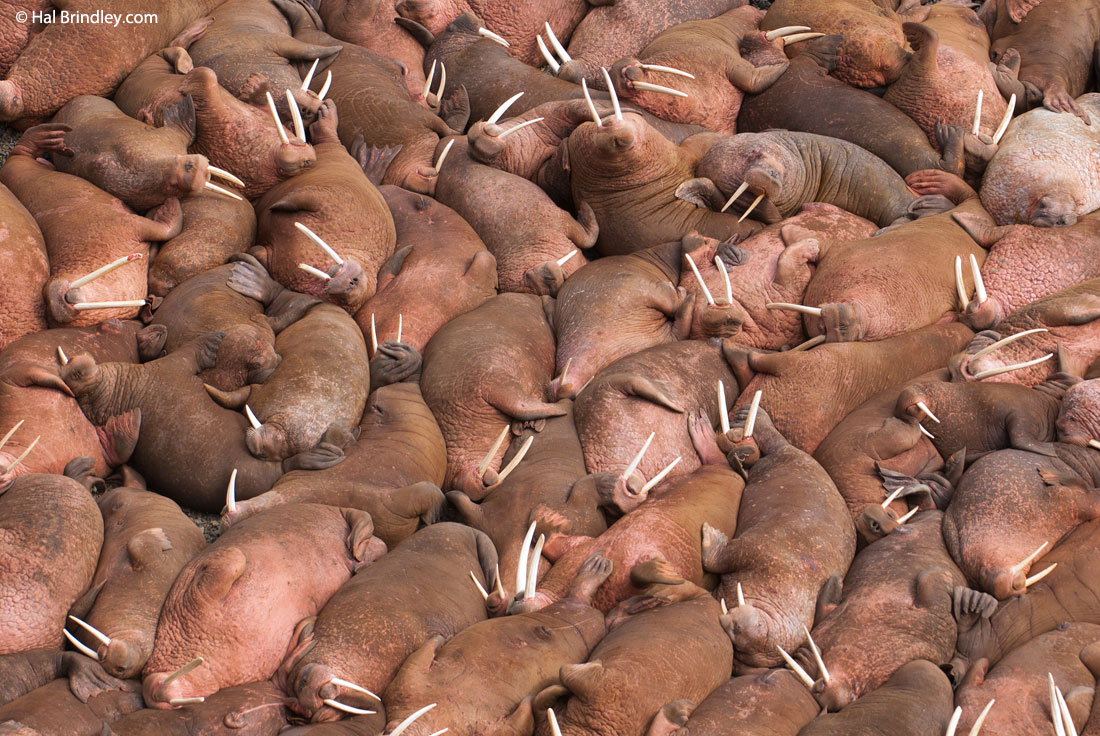 It is a ragged, razor edge of rock arcing out into the sea, hundreds of feet tall. Below it, on the stony beaches, rest thousands of walruses. During my one week stay there were over five thousand counted in a single day.
After making the terrifying hike and nearly slipping to my death from the narrow trail, I positioned myself above the resting masses, being very careful not to get too close to the edge. A single stone dislodged from my perch could send the crowds below into a panic and cause them to make a frenzied retreat to the ocean. This would surely result in injuries and possibly deaths to the blubbery beasts.
So with great caution I framed the noisy, restless sunbathers looking down from above and got this beautiful shot. It was one of my favorite wildlife adventures of all time.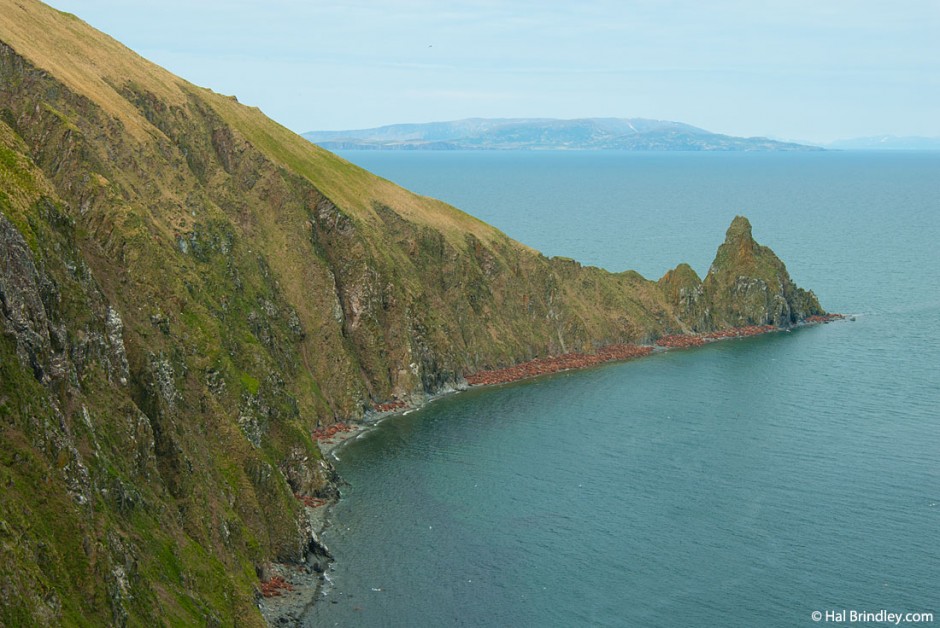 If you enjoyed this post make sure you check out:
– Four Walrus Facts : Did you know that walruses sing like mermaids? Read our four walrus facts and find out how walruses walk on their teeth.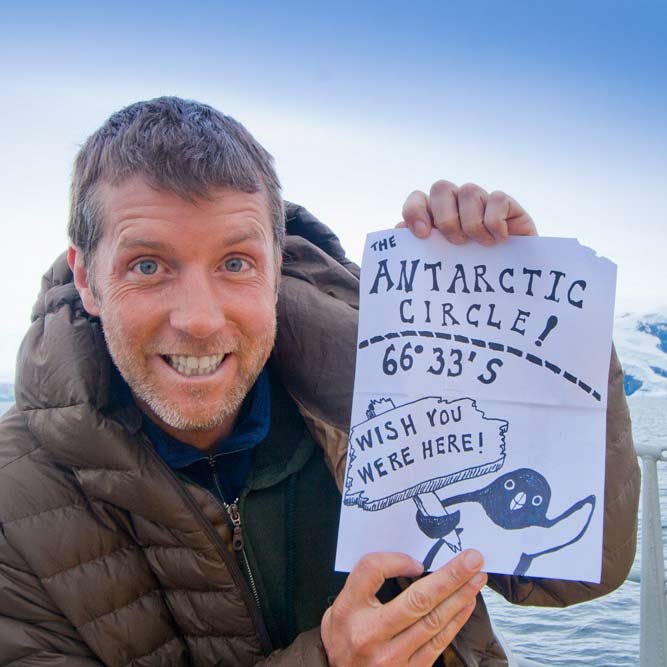 Hal Brindley
Brindley is an American conservation biologist, wildlife photographer, filmmaker, writer, and illustrator living in Asheville, NC. He studied black-footed cats in Namibia for his master's research, has traveled to all seven continents, and loves native plant gardening. See more of his work at Travel for Wildlife, Truly Wild, Our Wild Yard, & Naturalist Studio.