There are only six Cape Gannet breeding colonies in the world and one of them can be found three hours north of Cape Town in the little fishing town of Lambert's Bay. The famous Bird Island Nature Reserve can be accessed by walking across the breakwater that connects the island to the mainland.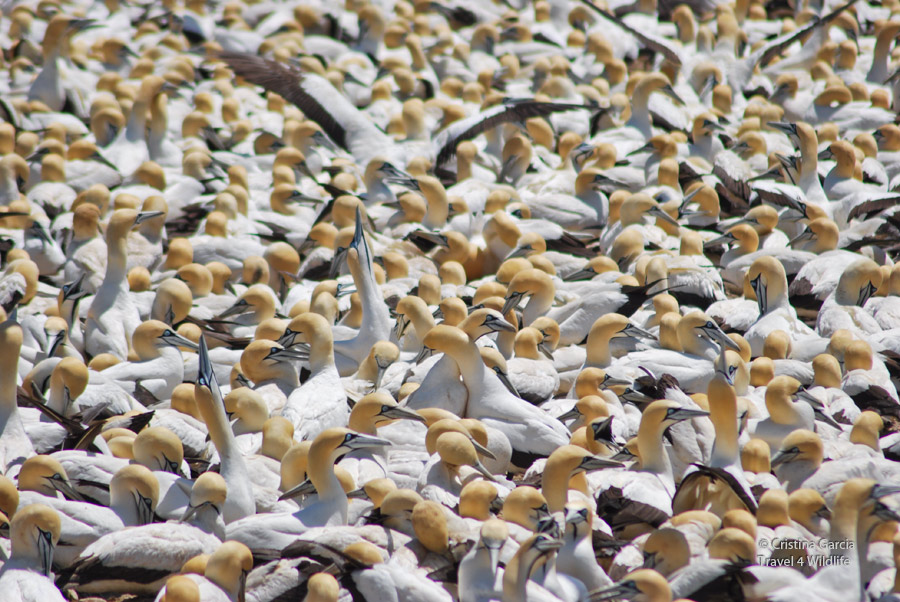 Known for being the most accessible gannet colony in the world, Bird island is also home to other bird species like Hartlaubs' gulls, jackass penguins, and four different species of cormorants. A small colony of Cape Fur seals also calls the island home.
Between October and December, some 5,000 pairs of Cape Gannets gather on Bird Island and build nests from their own guano (poop). The incredible congregation of birds can be viewed from the nearby observatory that overlooks the colony. The views are superb and the glass in the hide enables bird enthusiasts to watch bird behaviors and photograph the spectacle.
If you enjoyed our Cape Gannet Colony Photo of the Week you may also like: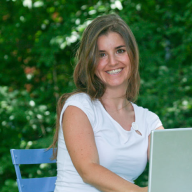 Cristina Garcia
Zoologist and wildlife photographer. She has worked in the field with jackals, wolves, cheetahs, & leopards. She serves on the Board of Directors of SEE Turtles, a non-profit sea turtle conservation organization.
Read her posts at Travel For Wildlife and see more of her work at Truly Wild, & Our Wild Yard.