There's hardly anything in the world cuter than a puppy. Except maybe an African Wild Dog puppy.
These highly endangered carnivores (also known as African Painted Dogs) are almost extinct in South Africa, but Cristina and I had the great honor of watching this family of wild dog puppies emerge from their den for the first time.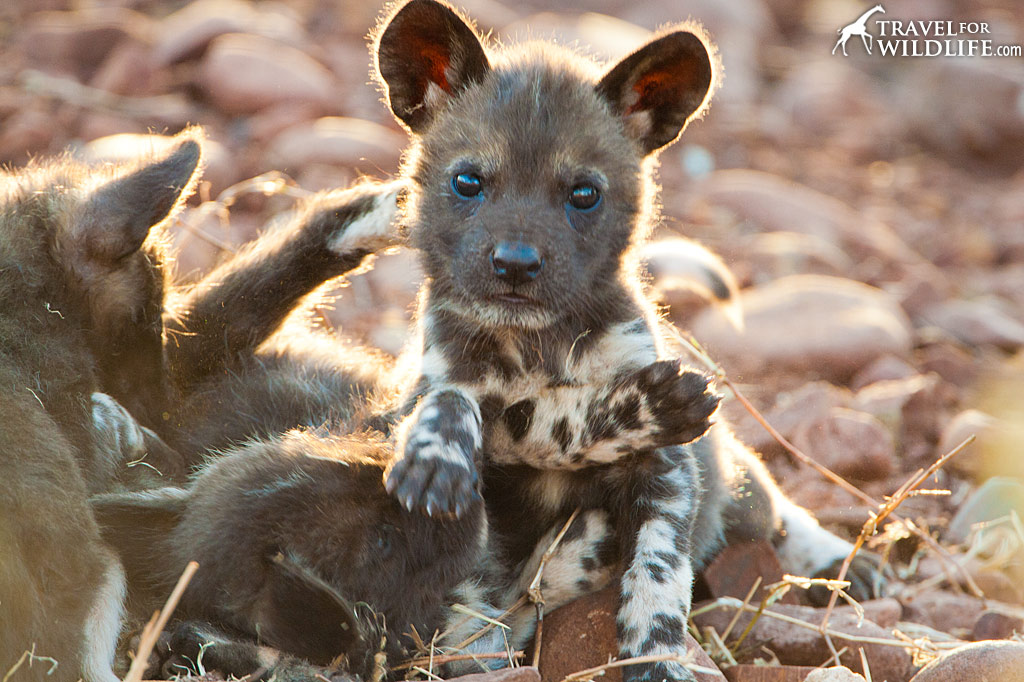 We were volunteering as wildlife monitors at a private reserve in KwaZulu Natal, South Africa. For three months we tracked cheetahs and leopards while waiting for a pair of captive Wild Dogs to give birth. They lived in a large enclosure out in the bush and the plan was to release them all into the reserve once the female had given birth and safely raised the pups.
Finally the day came when eight tiny puppies crawled out of the underground burrow one by one. They were only three weeks old and we were the first to see them.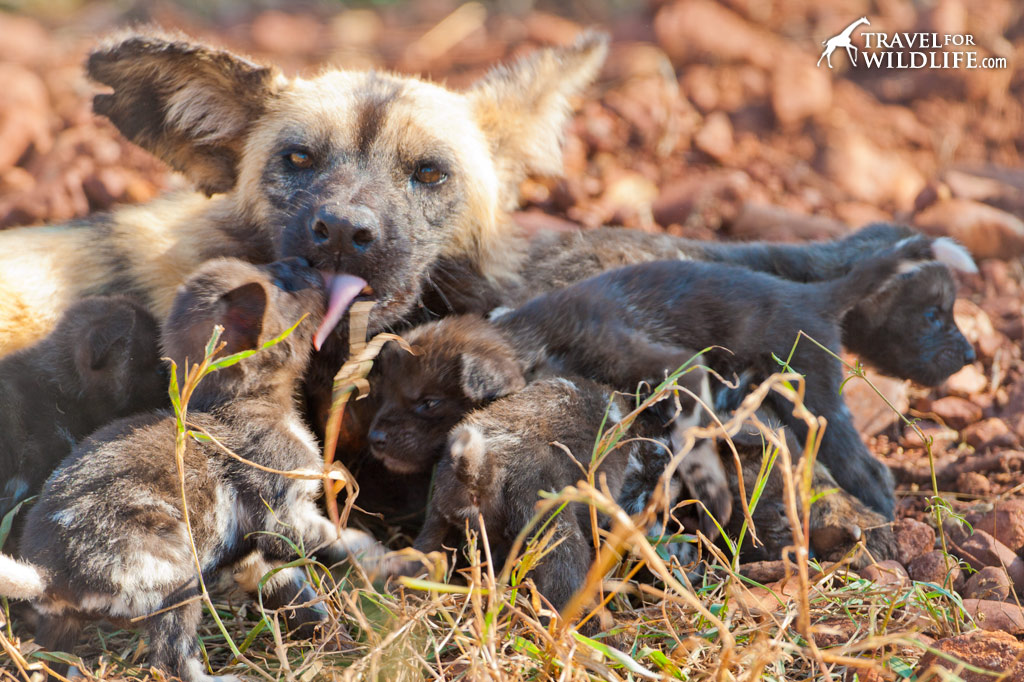 We came back nearly every day to watch them grow and play and nurse and feed. I took so many cute pictures of them that it was a serious challenge for me to pick just one for this post. (so I didn't)
The puppies in the top photo are about two months old and I love it because it captures their sweet innocence as well as their rough and tumble playfulness in a classic puppy pile-up.
Sadly, these puppies were all killed by hyenas when released into the reserve. The mother raised another litter soon after which she raised successfully and they are now all now living freely in the reserve.
It breaks my heart a little bit to see these beautiful puppies now, but it also gives me hope for the future of the species, to know that a handful of people are working so hard for their recovery in South Africa.
If you'd like to support Wild Dog conservation in Africa, please check out WildlifeACT and support their Wild Dog Anti-Snare Collar initiative!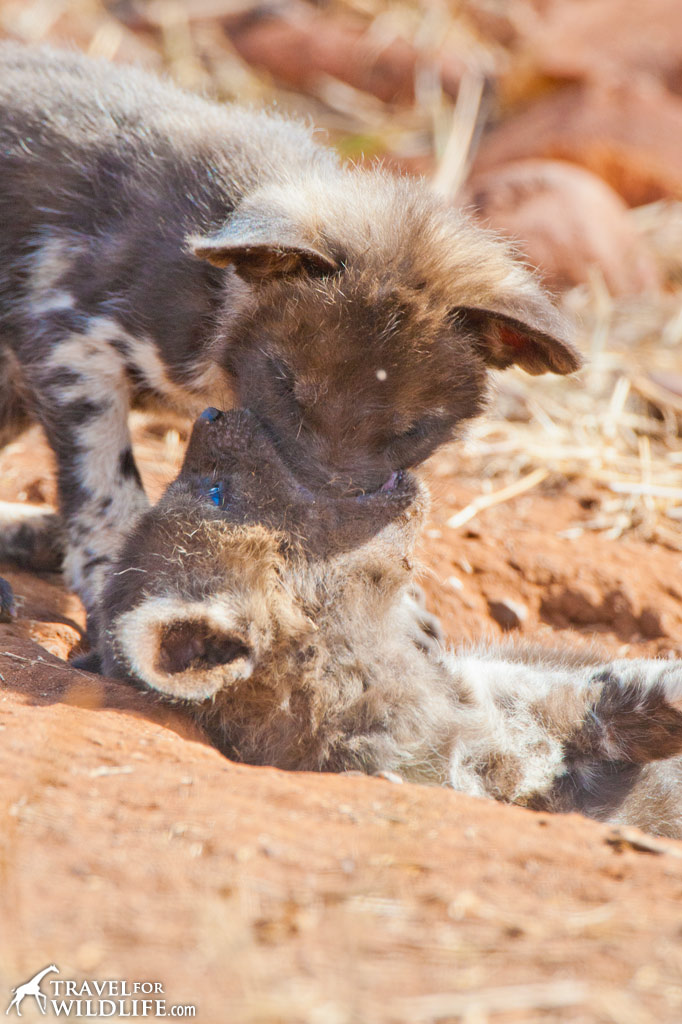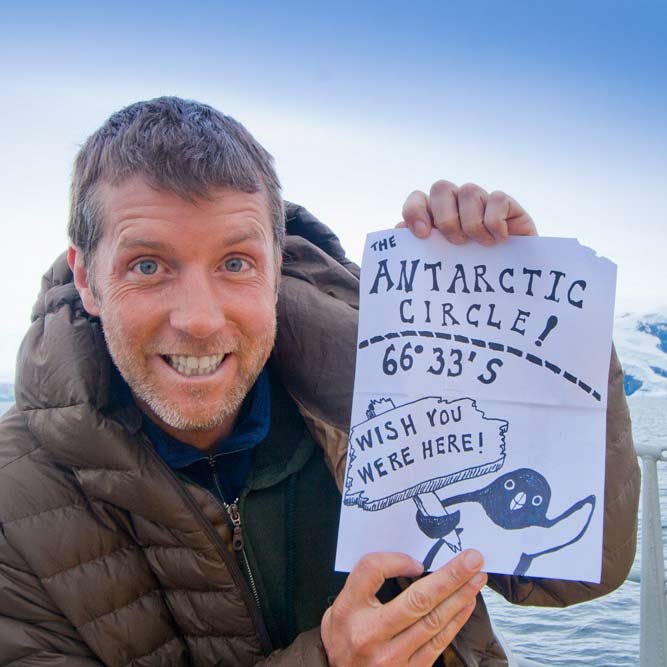 Hal Brindley
Brindley is an American conservation biologist, wildlife photographer, filmmaker, writer, and illustrator living in Asheville, NC. He studied black-footed cats in Namibia for his master's research, has traveled to all seven continents, and loves native plant gardening. See more of his work at Travel for Wildlife, Truly Wild, Our Wild Yard, & Naturalist Studio.