*This article may contain affiliate links. We receive a small percentage of sales made through them at no extra cost to the reader. For more information see our privacy page.
Jamaican (aka Mexican) Fruit Bat, (Artibeus jamaicensis) flying in a tunnel under a Maya ruin in Tikal National Park, Guatemala.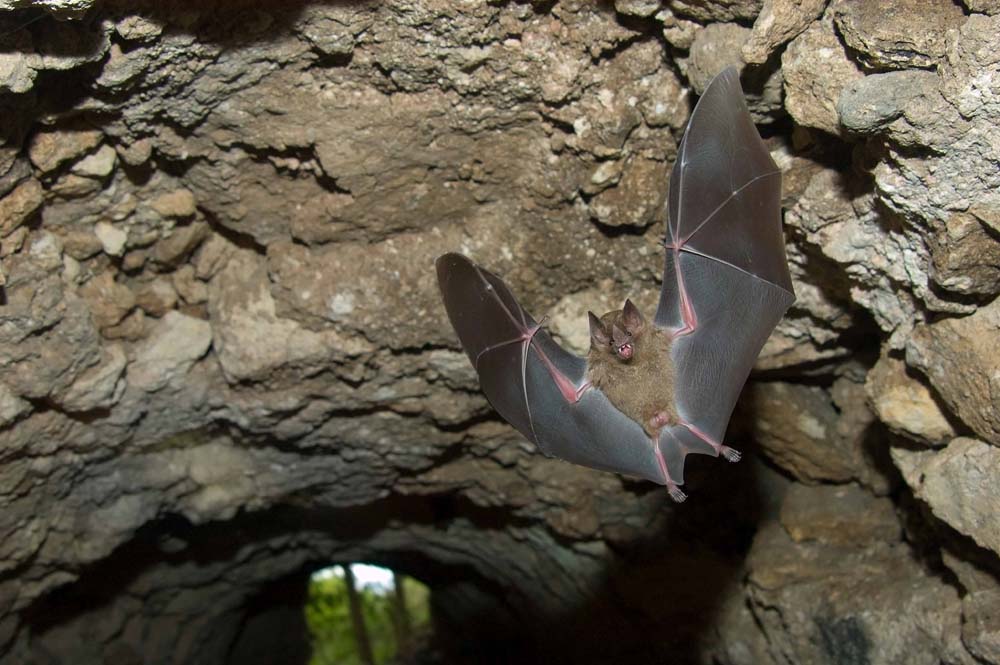 It was pitch black in here and I had only a head lamp to light my way. There were a few bats hanging from the ceiling and they became agitated as I walked past. They began to fly back and forth along the length of the tunnel, making U-turns in front of my face. Since I had no hope of focusing in the dark, I pre-set my focus distance to about two feet and held my camera up in front of me. When a bat flew toward me I pushed the button, my flash momentarily illuminating the eerie scene like lightning.
After getting a few shots I realized that the situation was probably a lot scarier for these little guys than for me. So I got the heck out of the tunnel and let them return to their nap.