Blessed with exceptionally diverse landscapes and surreal scenery, northern India has every element to satisfy the avid wildlife lover with its vast treasure trove of natural resources.
Visitors from all over the world are awestruck not only by the might of the lofty Himalayas and holiness of the river Ganges but also by some of the most spectacular Indian wildlife that a wildlife safari in India has to offer.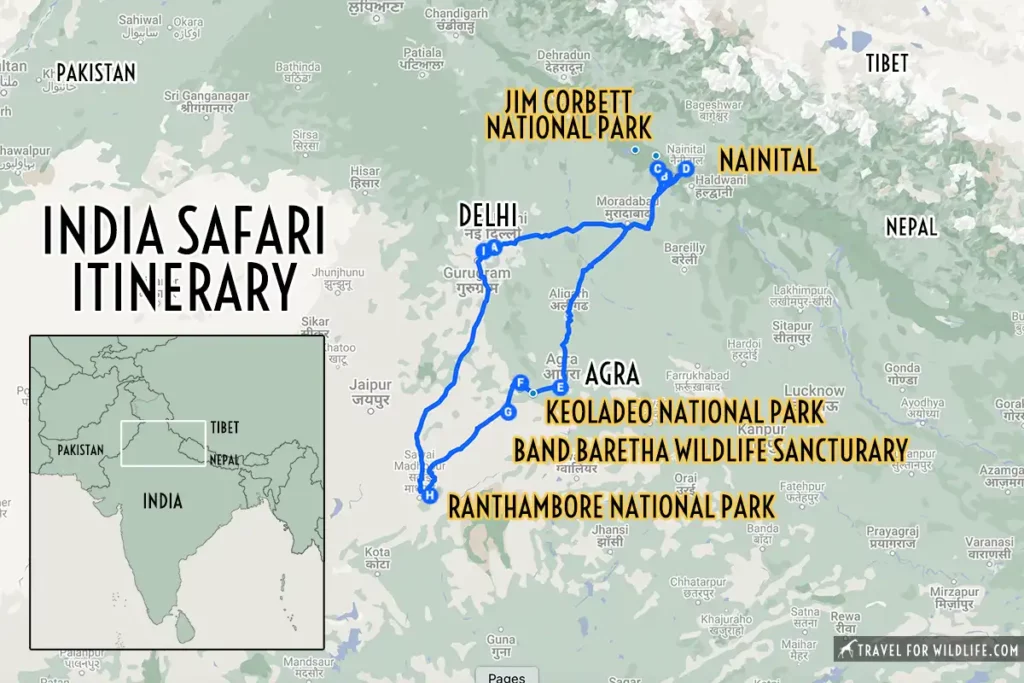 This specially curated North India bird and wildlife itinerary will cover a staggering variety of landscapes, each home to its unique wild community. Taking you to some of the best India National Parks, this Indian safari is geared for birders and wildlife enthusiasts and is perfect for photographers and families as well.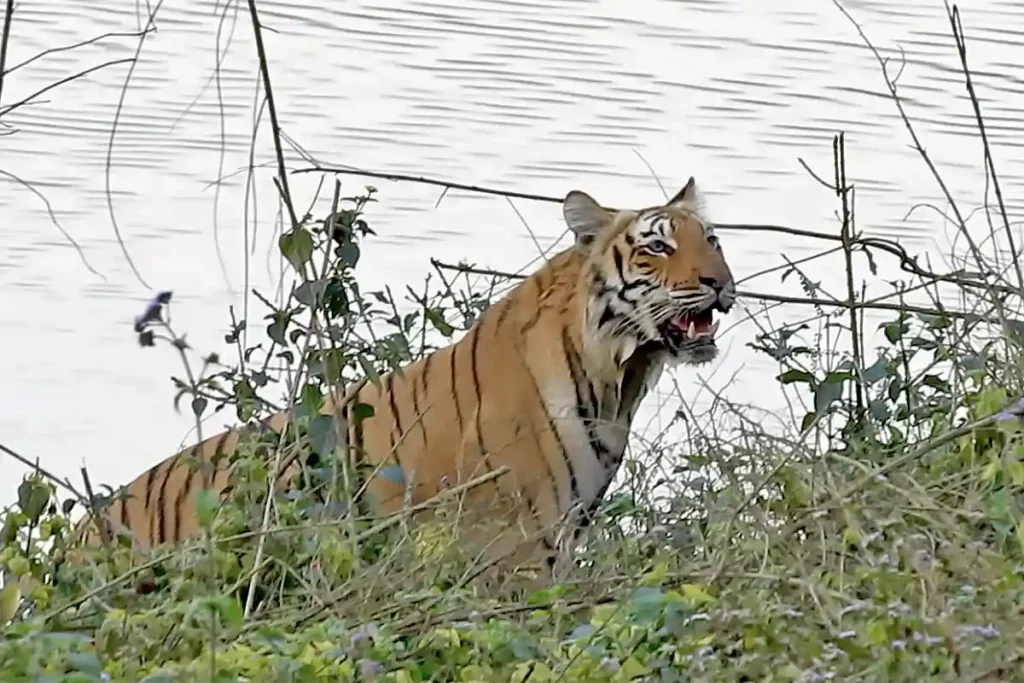 *This article may contain affiliate links. We receive a small commission at no extra cost to you.*
Day 1 – Delhi
Most first-time visitors to North India start their trip from Delhi. Even if you intend to just pass through the city, there is a wealth of birdlife in different corners of the capital where you can easily spend a few hours of fruitful birdwatching.
Good birding can be had on the banks of the Yamuna river while Lodhi gardens and Buddha Jayanti Park hold a fine selection of species. In addition, some historical sites serve as suitable habitats for many birds.
Species to look out for are the greater flamingo, Eurasian spoonbill, striated grassbird, and many species of ducks and raptors such as booted eagle, marsh harrier, and peregrine falcon among many others. Overnight Delhi.
Days 2 and 3 – Kosi River and Kumeria Reserve Forest, Uttrakhand
The Western Himalayan foothills, some 250 km northeast of Delhi offer excellent wildlife and birding opportunities. Your home for the next two nights will be the luxury Click Resort Corbett Tiger Den on the outskirts of the world-famous Jim Corbett National Park, named after the legendary man-eating-tiger hunter, Jim Corbett. With an Asian elephant population of over 2,000 individuals in Uttarakhand, this is your first chance to spot them during the trip.
On arrival, you can spend the latter part of the day searching along the Kosi river for brown dipper, little forktail, spotted forktail, three species of wagtail, brown fish owl, tawny eagle owl, and other lowland species.
Next day is spent in the forests around Mohan looking for great barbet, orange-bellied leafbird, crimson sunbird, black bulbul, rusty-cheeked scimitar babblers, a variety of warblers, tits, and flycatchers. Tracks of leopards and wild tigers are commonly seen, though the big cats are only occasionally spotted. Two nights at Tiger Den.
Days 4 and 5 – Jim Corbett National Park
The Dhangari Gate of Corbett National Park is a short thirty minutes drive from Kumeria and is an excellent place to spot Sirkeer Malkhoa (sirkeer cuckoo)and streak-throated woodpeckers. On the 31 km drive to Dhikala, elephant and tiger sightings are common, mostly during the warmer months. Otherwise, it is not typically easy to spot the Royal Bengal Tiger in the dense jungles of Corbett. A jungle safari will take you closer to a sighting of a lifetime.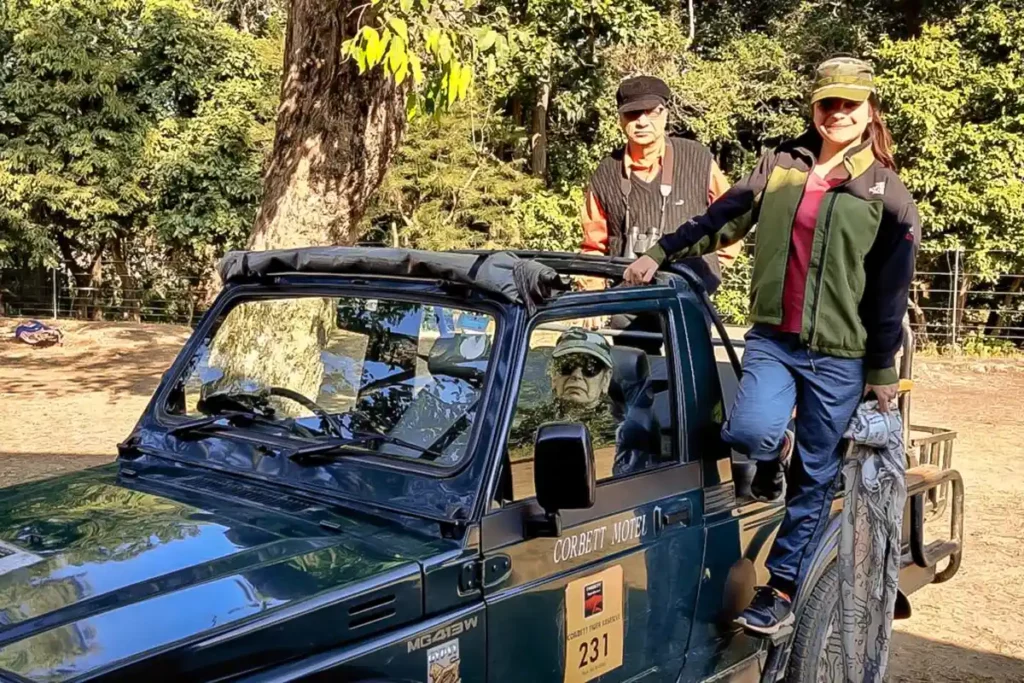 Mammals of Corbett National Park
Tiger, leopard, elephant, jungle cat, fishing cat, leopard cat, sloth bear, Himalayan black bear, chital deer, sambar deer, hogg deer, barking deer, goral (goat-antelopes), wild boar, jackal, rabbit, Indian grey mongoose, otters, Indian pangolins, yellow-throated martens, langur, and rhesus monkey.
The tiger, the national animal of India, is the biggest cat in the world and a glimpse of this endangered species will leave you in awe. The elusive leopards are more difficult to spot, so if you see one consider yourself a very lucky person.
Expect to see great hornbill, grey-headed fishing eagle, and Pallas's eagle on a stump in the middle of the Ramganga Reservoir once you reach Dhikala. Here you will spend the rest of the afternoon in your open vehicle looking for grassland specialists like the marsh harrier, black francolin, red avadavat, and oriental skylark are quite common here.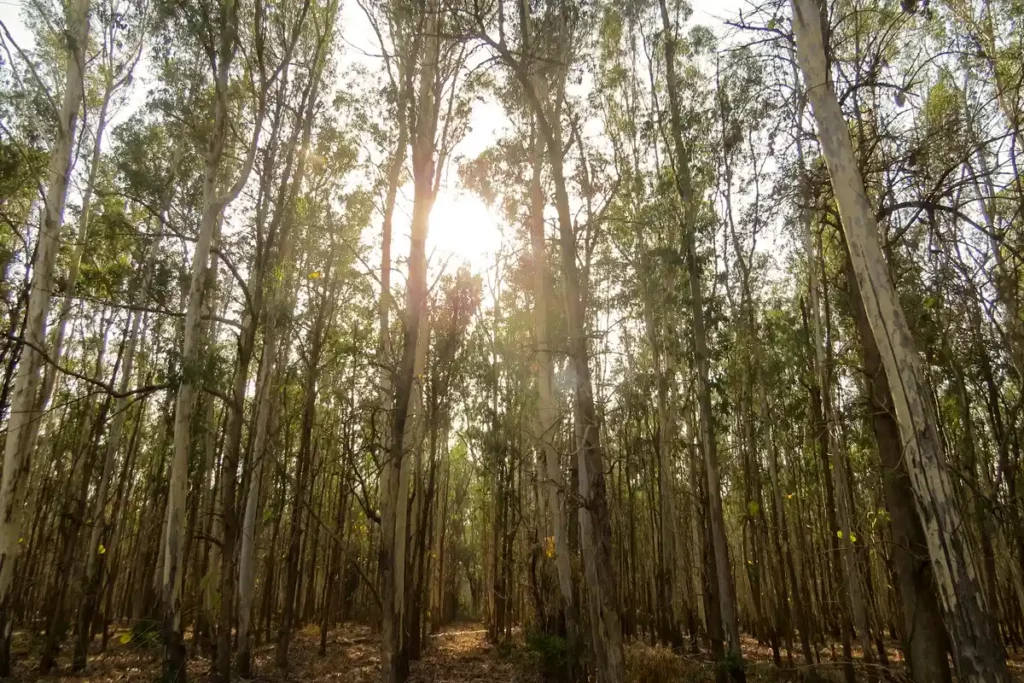 There will be two more game drives in the morning and evening on the second day in the eternal search for the tiger. Enjoy the beautiful landscape and scan the forest for the famous tiger stripes. Driving through the forest east of Dhikala is the best place to spot the elusive cat as prey is plentiful in the chaur grasslands of Corbett.
There are about 700 Asian elephants in Corbett; they are part of a migrating population that also lives in Rajaji National Park. These Asian elephant herds can often be seen feeding on the green grass in this area. You will spend two eventful nights at Malani Forest rest house. Keep in mind that there is no phone reception at Malani and they run on solar.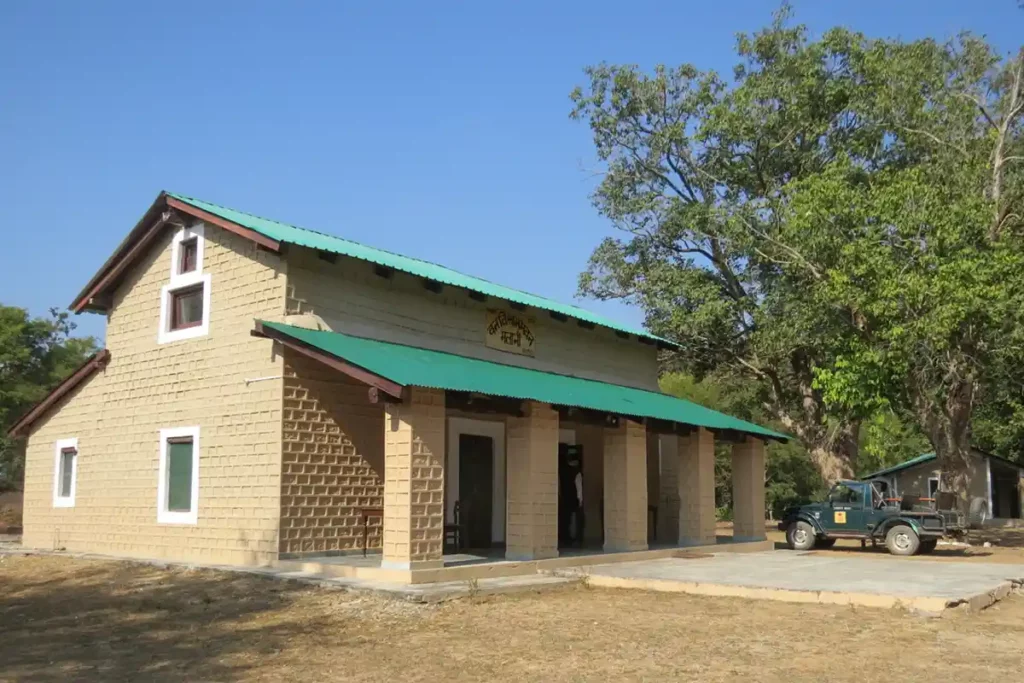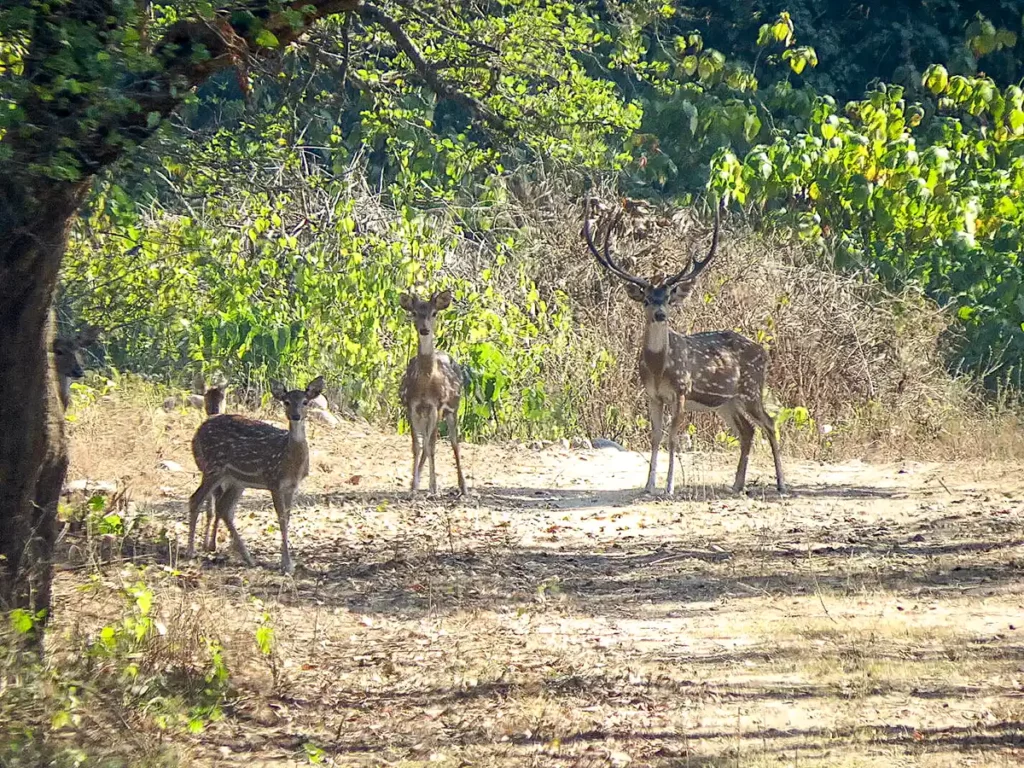 Day 6 – Corbett to Nainital
After breakfast, you bid adieu to Corbett and take the scenic journey back to Dhangari Gate and onwards to the town of Ramnagar. Have lunch at any of the good wayside restaurants, then cross the barrage over the Kosi River, where there is a small park on the left.
Here you will be rewarded with large flocks of Brahminy ducks (ruddy shelduck), and other common waterbirds like cormorants and darters. The reservoir walls are one of the few places where you can spot the rare wall creeper.
Towards the end of the day drive to Nainital (38 km), the hill town at 7000′ where you will be spending three nights. Overnight at Nainital.
Days 7, 8, and 9 – Nainital
Nainital is a beautiful hill station, affording excellent views of the Himalayas and some of the prominent peaks such as Nanda Devi (the second-highest mountain in India) and Trishul Peak. Many interesting bird species are found in the local gardens and the surrounding hillsides, making birding in Nainital a memorable experience.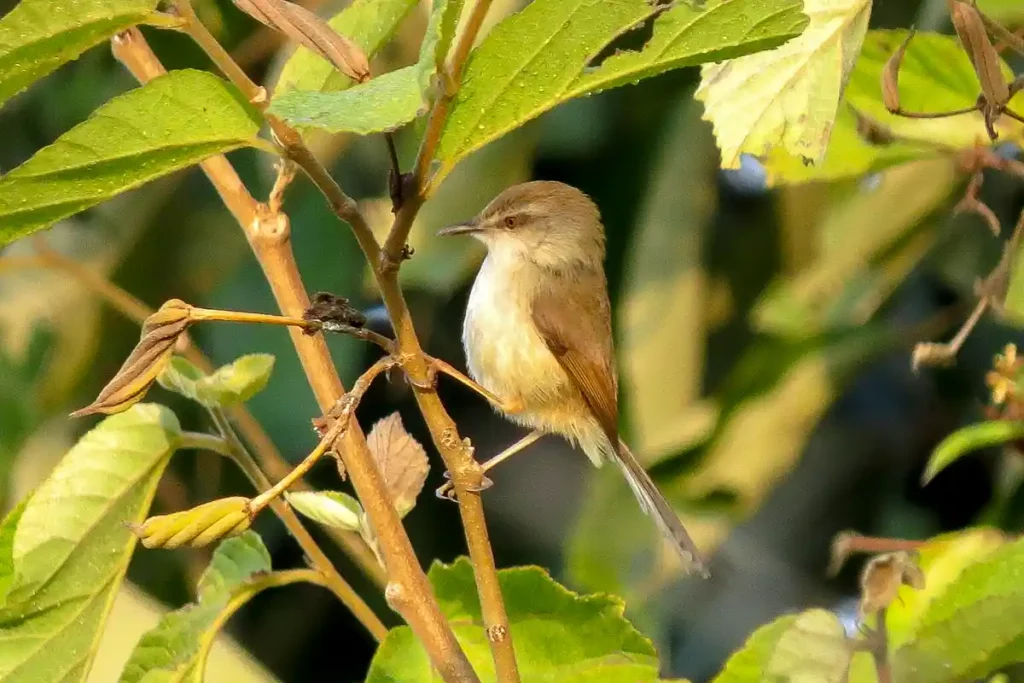 Birds like the red-billed blue magpie, chestnut-crowned laughing thrush, and black-headed jay can be seen within walking distance of Vikram Vintage Inn, your home during your stay in Nainital.
The lush Mongoli Valley is a thirty minute drive downhill from Nainital where you will spend the better part of the day looking for striated laughing thrush, Asian barred owlet, orange-flanked bush robin, and slaty-headed parakeet.
On the third morning, follow a trail uphill from the hotel till it meets a road. Cross the road and walk down the steps in search of Indian black-lored tits, bolden bush robin, and white-capped bunting.
The Uttarakhand Government has an exceptional network of clean and affordable guesthouses. For those who want to spend more time birding or hiking, these provide excellent bases.
Day 10 – Agra
The best way to travel to Agra from Nainital is by driving down to the railway station at Kathgodam,(38 km) and catching the overnight train to Agra Cantt railway station. You will arrive in time to catch a glimpse of the sun rising over the Taj Mahal, a destination at the top of most visitor's lists.
The river Yamuna flows directly behind this mausoleum and early morning sightings on the banks could include waders like common sandpiper, black-winged stilts, plovers, great thick-knees, gulls, river terns, and more.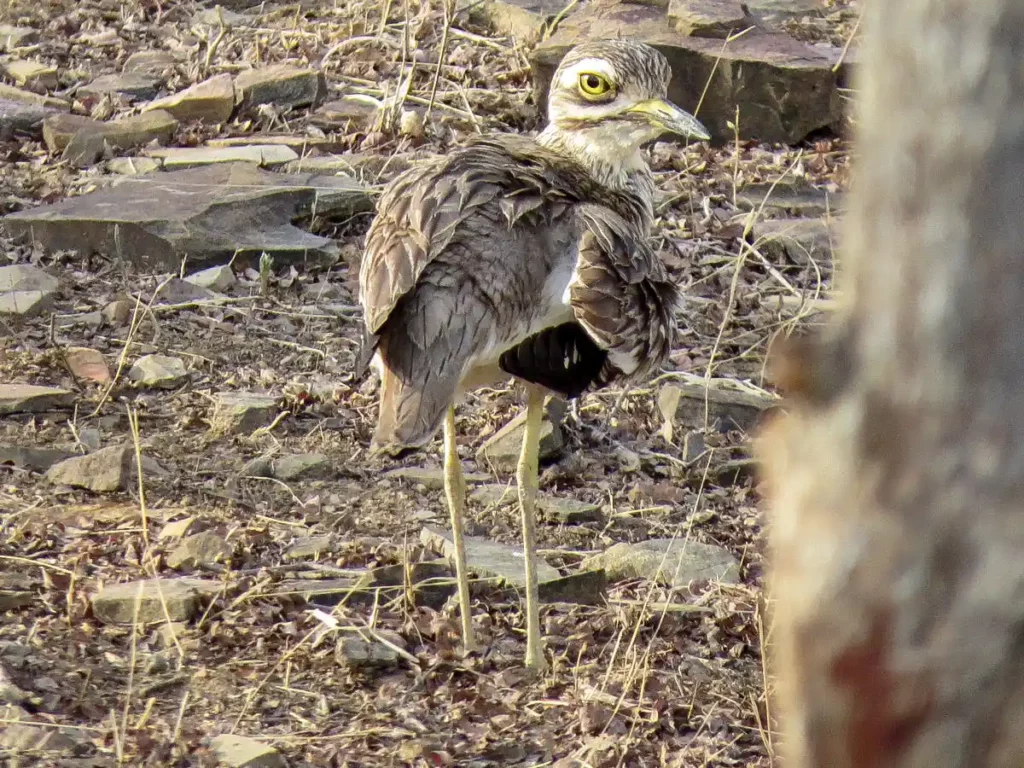 After a long day of sightseeing and birding, you will drive for about two hours towards Bharatpur. Enroute, don't forget to pay a visit to the ancient city of Fatehpur Sikri. This UNESCO World Heritage Site was built in the 16th century, was the capital of the Mughal empire for 10 years, and has one of the largest mosques in India, the Jama Masjid. Overnight at the stunning Bagh Resort, Bharatpur. While at Bagh Resort don't forget to visit their magnificent bird hides. Golden oriole, hoopoe, black-winged stilt, white-throated kingfisher, and pond heron are regularly seen.
Day 11 and 12 – Bharatpur
Bharatpur is home to the world-famous Keoladeo National Park, the most popular bird sanctuary in India, and you must spend at least a few days on any trip to North India. This is probably the only place in the world where as many as 130 species have been recorded in a single morning of birding.
The sanctuary is well-managed and the birds are not easily spooked. During winter, the park is home to nearly 400 species and on a good day, a visitor can hope to spot nearly half of them, especially the period between October and March when huge numbers of Paleoarctic migrants arrive and mingle with the resident birds.
There is an excellent network of tracks across the park which can either be explored on foot or bicycles available for hire at the entrance gate. Great white pelicans fly in during winter while Dalmatian pelicans occur annually. The stunning black-necked stork is on the decline, but fortunately can still be seen at Bharatpur. Overnight at Bharatpur.
You will spend the next day at the Band Baretha Wildlife Sanctuary, about an hour and a half drive from Bharatpur and a birdwatcher's paradise. There are many regular species found here, but the star attraction here is the Indian skimmer. There is a dam at the end of the lake where you can look for the brown crake, painted snipe, dusky crag Martin, and the rarer crag martin.
On your leisurely return to Bharatpur, there are spots to see booted eagle, desert wheatear, tawny pippin, Blyth's pipit, and long-billed pipit.
Day 13 and 14 – Ranthambore National Park
Day 13 will take you to one of the best national parks in India, Ranthambore. Once a famous hunting ground of the former maharajas of Rajasthan, the Ranthambore National Park offers an exceptional chance to see the royal Bengal tiger in its natural habitat. It can be easily incorporated with your tour to Bharatpur as it is just a two-hour train/road drive.
You can access the park by private jeep or canters, but to maintain the flow of visitors, the number of vehicles allowed inside the park during morning and afternoon is greatly restricted.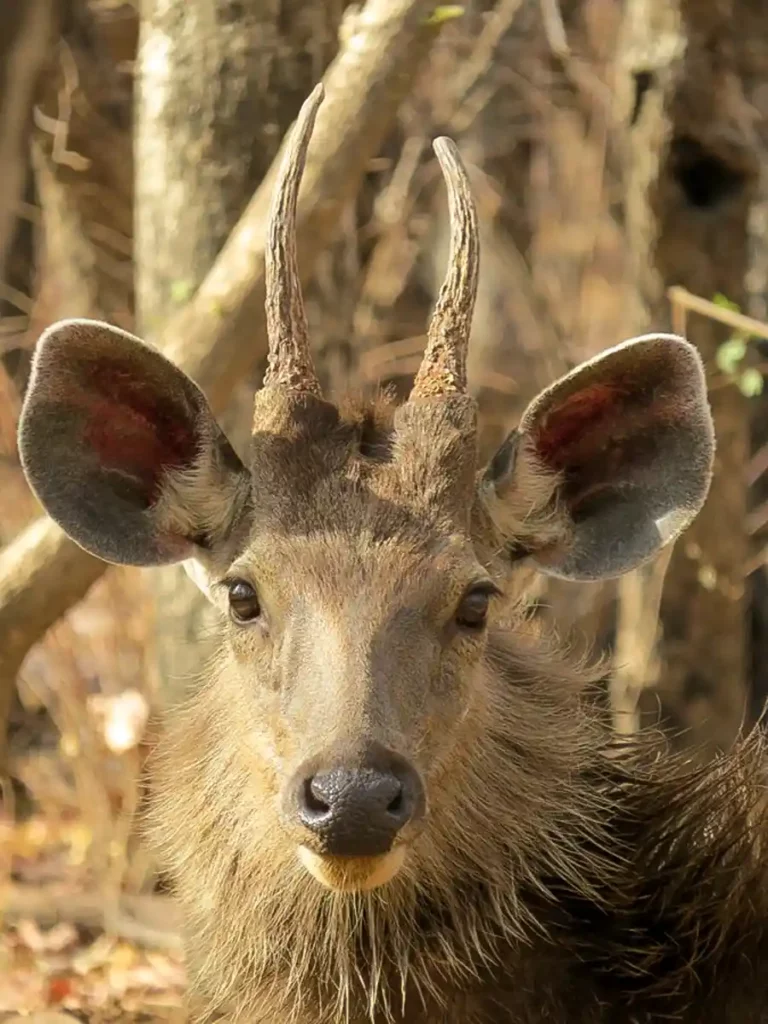 Ranthambore is an exciting Indian National Park. Primarily known as the home of the Bengal tiger, the park has amazing wildlife, with a total of 40 species of mammals, 320 species of birds, and 35 species of reptiles. A wildlife safari in Ranthambore will bring you great animal sightings.
Mammals of Ranthambore:
Tigers, sloth bear, leopard, spotted deer, sambar deer, chital, nilgai, jackal, desert fox, Indian fox, jackal, striped hyena, jungle cat, desert cats, caracal, common langur, macaque, Indian wild boar, chinkara, common palm civet, five striped palm squirrel, palm civet, common yellow bats, rufous tailed hare, Indian false vampire, Indian flying fox, Indian gerbil, Indian mole rat, long-eared hedgehog, ratel, Indian porcupine, small Indian mongoose, small Indian civet, and common mongoose.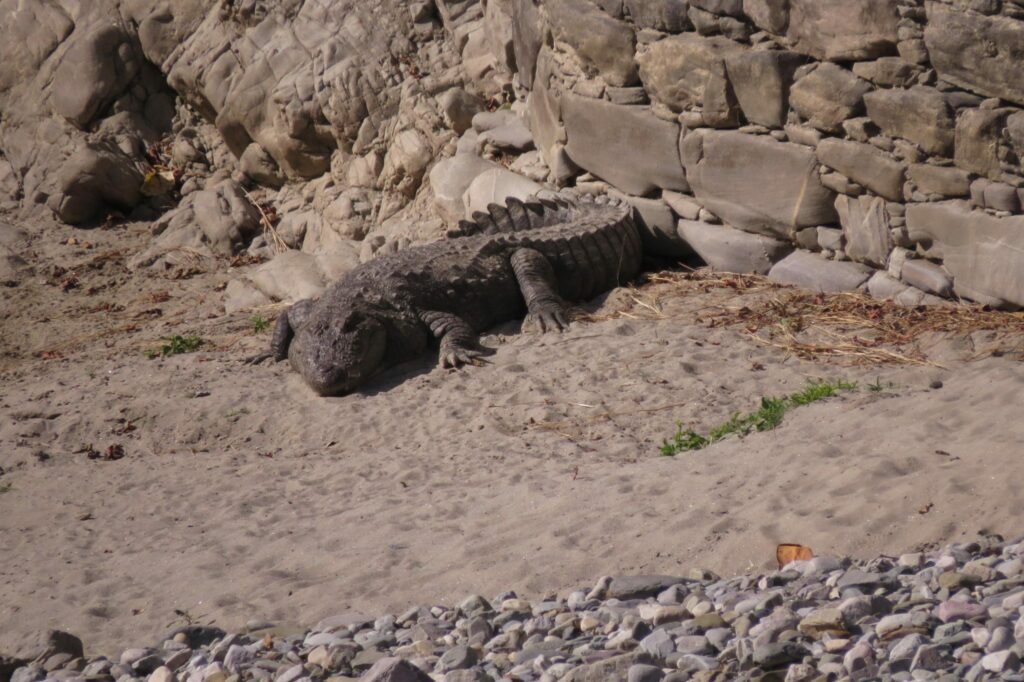 Reptiles of Ranthambore:
Snub-nosed marsh crocodiles, tortoise, desert monitor lizards, banded kraits, common kraits, Ganga soft-shelled turtles, cobras, Indian pythons, saw-scaled vipers rat snakes, Russel's vipers, North Indian flap-shelled turtles and the Indian chameleon.
The stunning scenery of steep cliffs and a thick expanse of jungle dotted with historical ruins are worth a visit in itself. Semi-desert specialties found here are painted spurfowl, painted sandgrouse, the Eurasian owl, and Indian eagle owl (rock eagle owl).
Apart from big cat and sloth bear sightings, there is plenty of good birding, both outside and inside the park. Half a day should be kept aside for birding on the main road to the park. Indian courser and the yellow-wattled lapwing can be found here. The acacia woodlands on either side of the road are good for white-bellied drongo and the scarce white-naped woodpecker, and the black-rumped flameback woodpecker. You will be spending two nights at any of the lodges outside the park.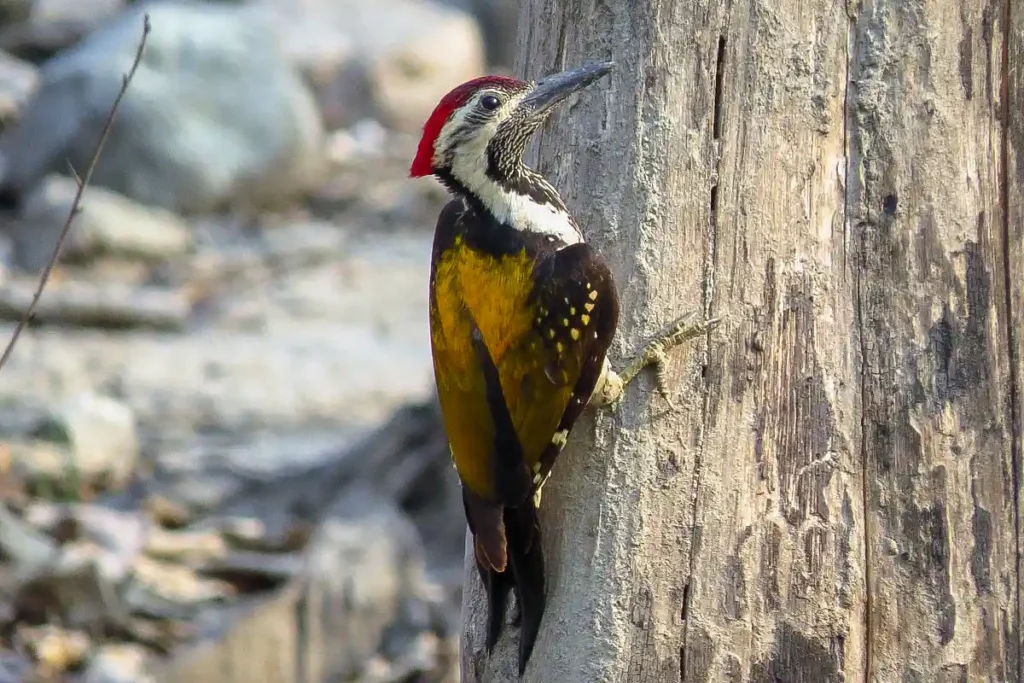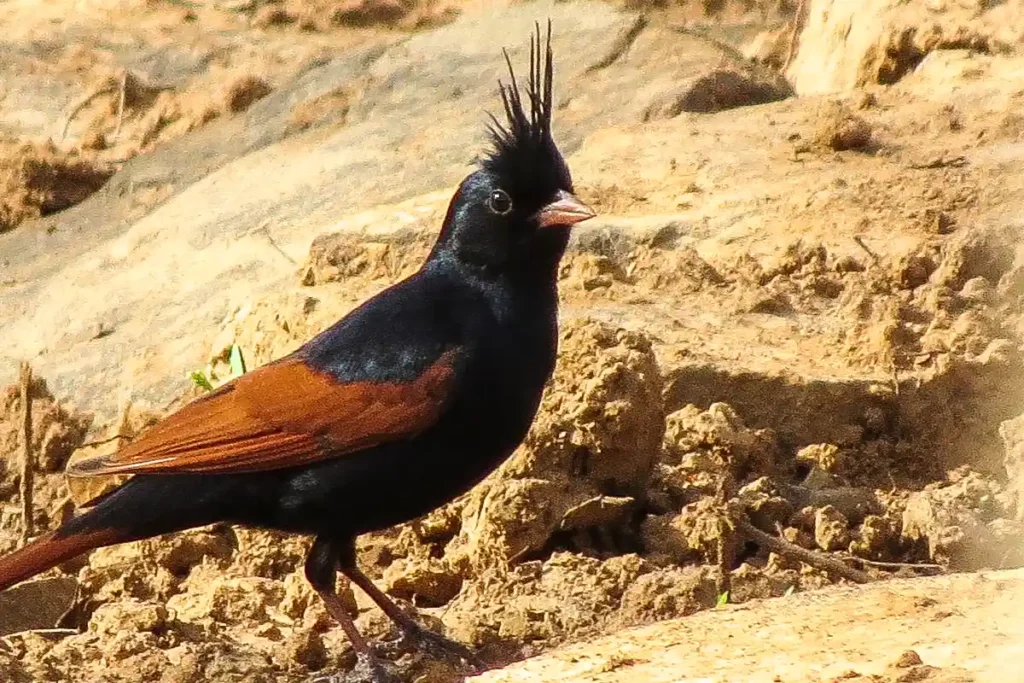 Day 15 – Return to New Delhi
Your return journey to Delhi from Ranthambore will be by rail. It takes about six hours by express train to reach Delhi and if you have the afternoon to spare, head to the Humayun Tomb (built in the 1560s), ten minutes from the railway station.
You can spend a good couple of hours birding here on the lookout for spotted owlets, black kite, black-rumped flameback woodpecker, and many other resident species.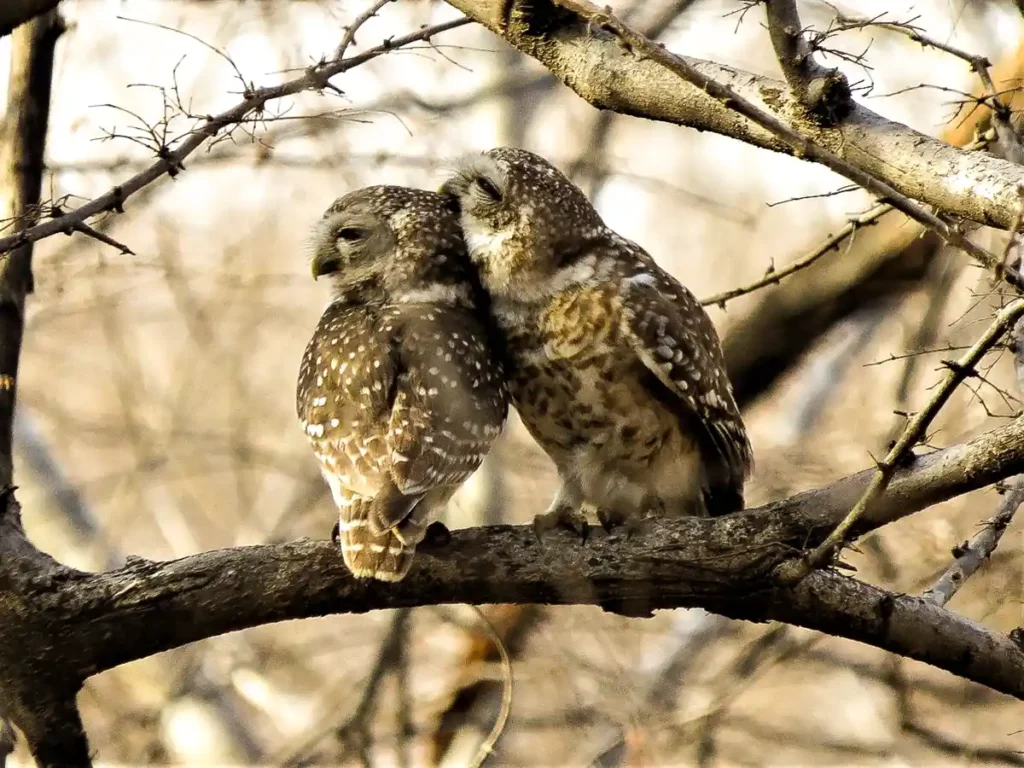 Return to the hotel/airport to freshen up, before catching the flight to your next destination.
(If you choose to return to Delhi by car, stop at a place called Sonkh, about 15 km from Bharatpur, on the road towards Mathura, to see several Indian black ibis (also known as red-naped ibis) feeding in the open fields.
Final thoughts
If you dream of seeing amazing Indian wildlife and birds, we hope this Indian safari itinerary helps you get out there and make this lifetime experience a reality!
Jyotsna Ramani is a travel writer that has visited 40 countries. Originally from India, Jo has been traveling to National Parks in India since she was a toddler. You can read about her travels at Wander with Jo.
---