If you love wildlife and nature, then chances are you've got friends and family who do as well. But what to do when the holidays roll around and you're scrambling to find that perfect gift? Never fear! We've created this collection of Gifts for Wildlife Lovers that will delight anyone on your nature-loving list! And maybe you'll find yourself a special gift along the way?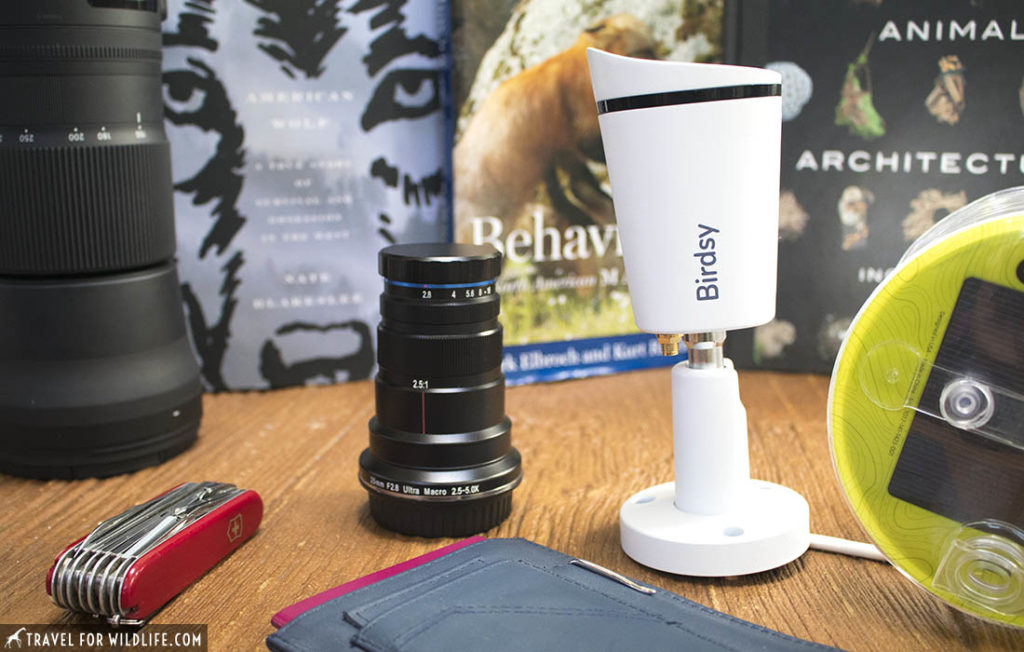 We've compiled a varied but concise list of options that can fit any budget, including wildlife books, backyard wildlife watching supplies and travel accessories. For those less-commercial folks on your list we've even included a list of non-profit conservation organizations that you can make a donation to in their name!
Every item on this list is something we either own already (and love) or is high on our wish list and we just haven't got around to buying it yet. So dive in and make someone's day!
First of all, we'd like to introduce you to Truly Wild, our sustainable clothing line! Our company only uses sustainable fabrics, we adhere to zero waste packaging, and a portion of our profits goes to bird conservation!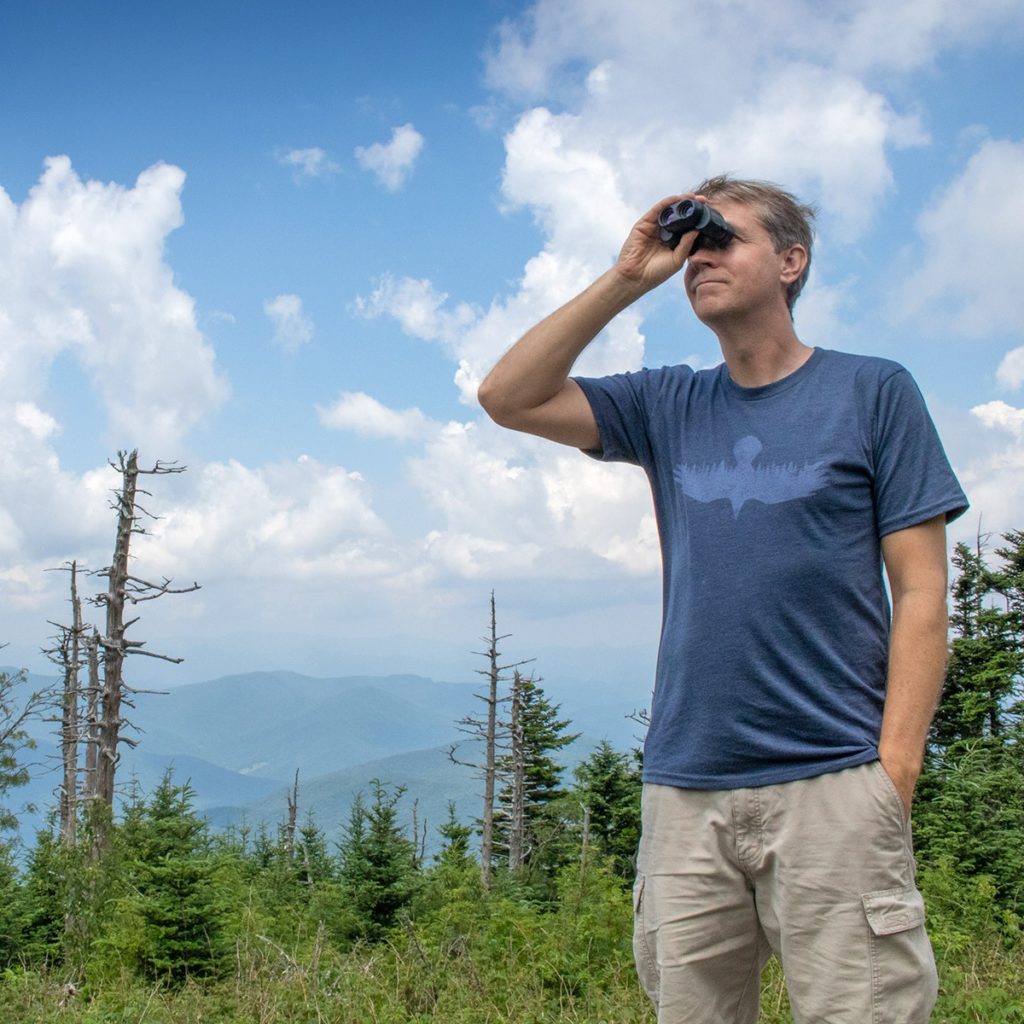 If you are looking for a tee, hoodie, hats, or scarves (coming soon), check out Truly Wild. We do our own designing, printing, shipping, embroidery…New Plumage is a small business! (just us two!)
*This article may contain affiliate links. We receive a small commission at no extra cost to you.*
Wildlife Books
This is just a compilation of some of our favorite recent wildlife books. If you are looking for safari books check out our post Books to Take on a Safari.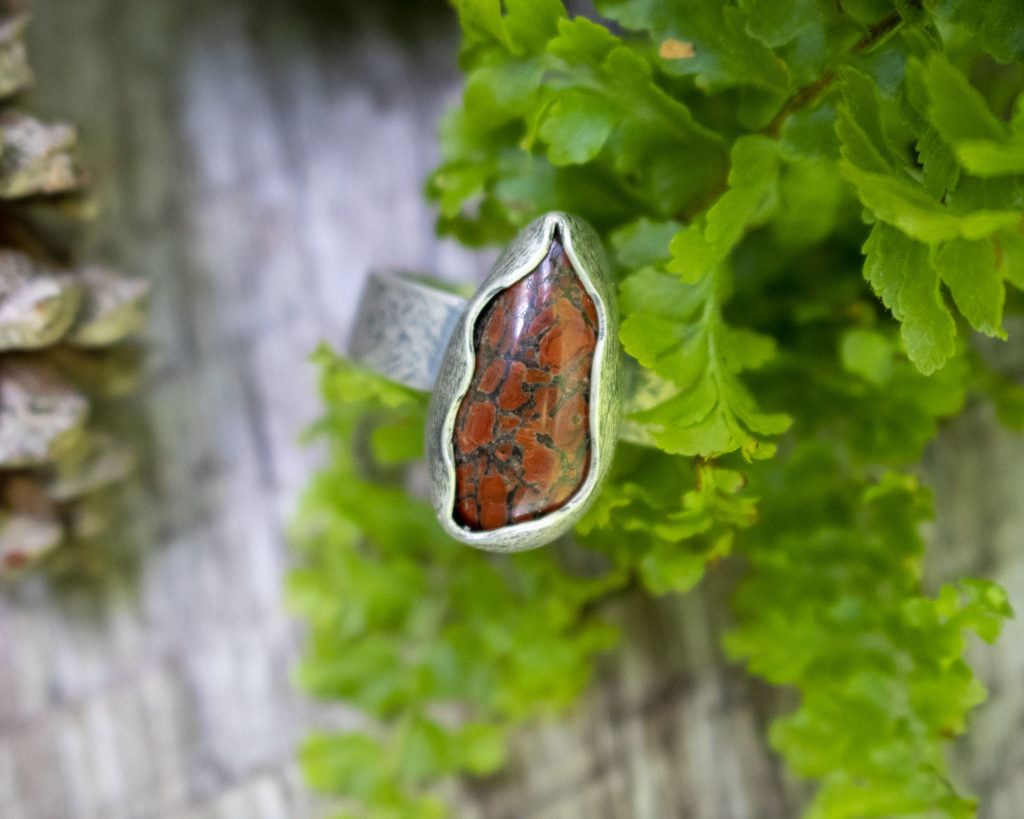 Fossil Jewelry
Get one-of-a-kind handmade jewelry with a stunning fossil.
Photo Credit: www.etsy.com
Get one-of-a-kind handmade jewelry with a stunning fossil. Woodfern Studio is Cristina's little baby. She works with sterling silver and has a vast array of fossil she works with. Dinosaur bone, petrified oak, amber, sand dollars, trilobites, ammonites, giant armadillo scutes...isn't it time you treat yourself?
Wildlife Watching Supplies for your Garden
These gifts will help conserve the wildlife in your yard and help you see what they are up to! From trail cameras, to nest boxes, to birdbaths, there's something here for everyone.
Photo Credit: eartheasy.com
Set up an owl box and attract screech owls or Saw-whet owls to your yard!
Photo Credit: eartheasy.com
Bats can eat hundreds of mosquitos in one hour! Give the bats a home with this three single chamber bat house that can house up to 300 bats!
Photo Credit: www.amazon.comhttps://www.bhphotovideo.com
A perfect present for everyone with a yard. Check out what your opossums, raccoons, or foxes are doing at night while you sleep. Using these cameras we have found out we have 6 different opossums, and a family of raccoons living in our yard, and a red fox and coyote who visit! A wild yard is a healthy yard!
Photo Credit: www.birdsy.com
Watch the birds at your birdbath or feeder anytime, from anywhere. Birdsy will record it for you!
Photo Credit: https://www.homedepot.com
This solar birdbath is a winner! With a solar powered fountain this birdbath is a favorite of hummingbirds. Watch the birds play in the water by placing it in their favorite spot.
Support Nature by Donating to Conservation Organizations
If, like us, you don't want any more stuff lying around, why not donate to a conservation organization in the name of your loved ones? We have been doing this for a few years, and it is a great way to give meaningful presents. Create koala habitat in Australia, save sea turtle nesting sites, and visit (and support) national parks around the world. Your money can go a long way. Here are a few of the organizations we support.
Travel Accessories
We have a few must-have travel accessories in our luggage that are perfect for the wildlife traveler. Whether camping nearby, or on an international road trip, we always take these items. We even use the inflatable solar lamp in our house. You never know when the power will be out!
Photo Credit: www.amazon.com
This is our favorite inflatable solar light, and we take it with us every time we go camping. We have a couple and we've used them for months while camping in the Kalahari. They charge fast, and the newer models allow you to charge your mobile phone as well!
Photo Credit: Travel For Wildlife
Keep you passport and travel documents safe in this sleeve. With Radio Frequency Identification (RFID) security, to keep your information safe while you travel.
Photo Credit: Travel For Wildlife
Not many companies can beat Victorinox Swiss Army knives in the multi-tool/pocket knives department. These can be engraved to add a personal touch. They are great when camping and hiking as they pack small. What would I do without my scissors!?
Photo Credit: Travel For Wildlife
This collapsible, BPA free, silicone water bottle is great for traveling. Crunch it into a little ball and you can pack it anywhere. Once you arrive to your destination, uncrunch it and use!
Photo Credit: www.otbtshoes.com
I was sent a pair of these boots to review and I must say that they have become my favorite boots. They are lined, so they are warm and super cozy, perfect for late fall and mild winter walks. I love that they have a zipper on the side so you don't have to undo the shoe laces every time. Brilliant!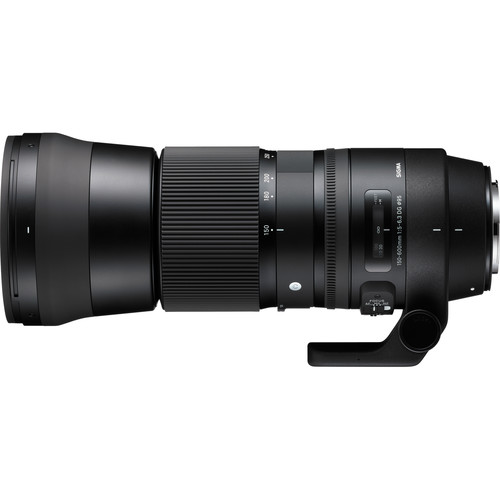 Wildlife Photography Equipment
This is the photography equipment that we own, use, and are happy to recommend.
Photo Credit: www.bhphotovideo.com
Hal and I both use Canon EOS bodies and they tick all the boxes. Packed with every feature that we want, none that we don't, in a lightweight and reasonably-priced package. What's not to love?
Photo Credit: www.bhphotovideo.com
This is Hal's grand-daddy favorite lens. A huge glass makes for brilliant color and fast shutter speeds in any lighting situation. It's big, it's expensive, but it's the best.
Photo Credit: https://www.bhphotovideo.com/
This is our new favorite all-around lens for wildlife photography. With a huge zoom range, light weight & awsome price tag, this may be the best value in wildlife lenses.
Photo Credit: www.bhphotovideo.com
If you're getting into macro photography, proper lighting is key. This little gadget gets the job done. With two adjustible flashes and a focus light, the possibilities are endless. Meet the bugs in your yard face to face!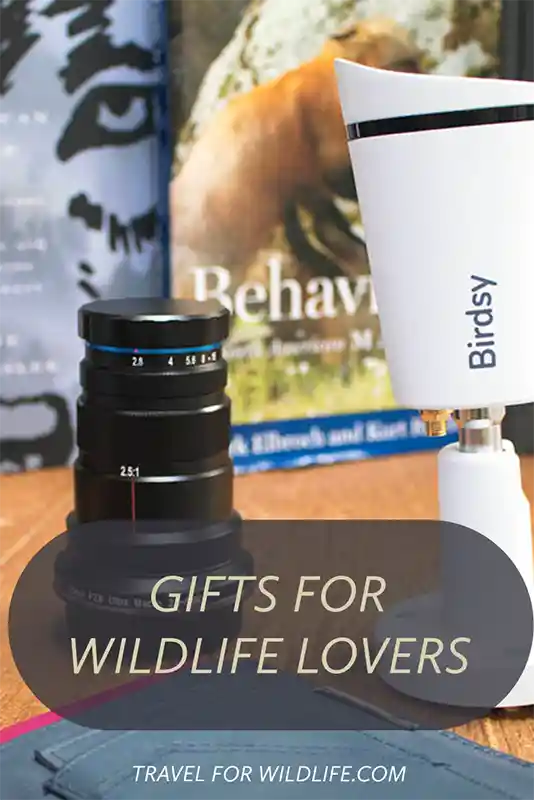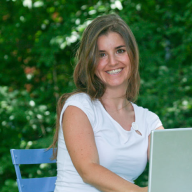 Cristina Garcia
Zoologist and wildlife photographer. She has worked in the field with jackals, wolves, cheetahs, & leopards. She serves on the Board of Directors of SEE Turtles, a non-profit sea turtle conservation organization.
Read her posts at Travel For Wildlife and see more of her work at Truly Wild, & Our Wild Yard.