Polar bear season is upon us! Every October, polar bears begin to gather along the Hudson Bay shoreline and wait for the ice to form. Then, they can venture back out into the icy wilderness to hunt for seals all winter. And we've traveled there to bring you our best polar bear pictures.
The tiny town of Churchill, Manitoba buzzes with activity as hundreds of wildlife photographers and tourists swarm to see the world's largest land predator. Some are lucky enough to go on a walk with polar bears safari.
Over the last few years, Hal and I have traveled to Churchill to see polar bears on several different occasions and at different times of year. We have seen big males fighting and playing, moms with cubs strengthening their bonds, and juveniles finding their way in the world for the first time. All those days spent with polar bears have resulted in a lot of photos.
In honor of polar bear season this year, we have put together a photo gallery with some of our favorite polar bear pictures.
1 – When polar bears first come ashore in the summer, it's time for a well-deserved nap.
2 – Or a snuggle with mom,
3 – and a swim…
4 – … followed by more snuggles.
5 – Polar bears normally travel alone, but can be surprisingly sociable when they cross paths.
6 – But all that socializing can be tiring. Leading to more naps.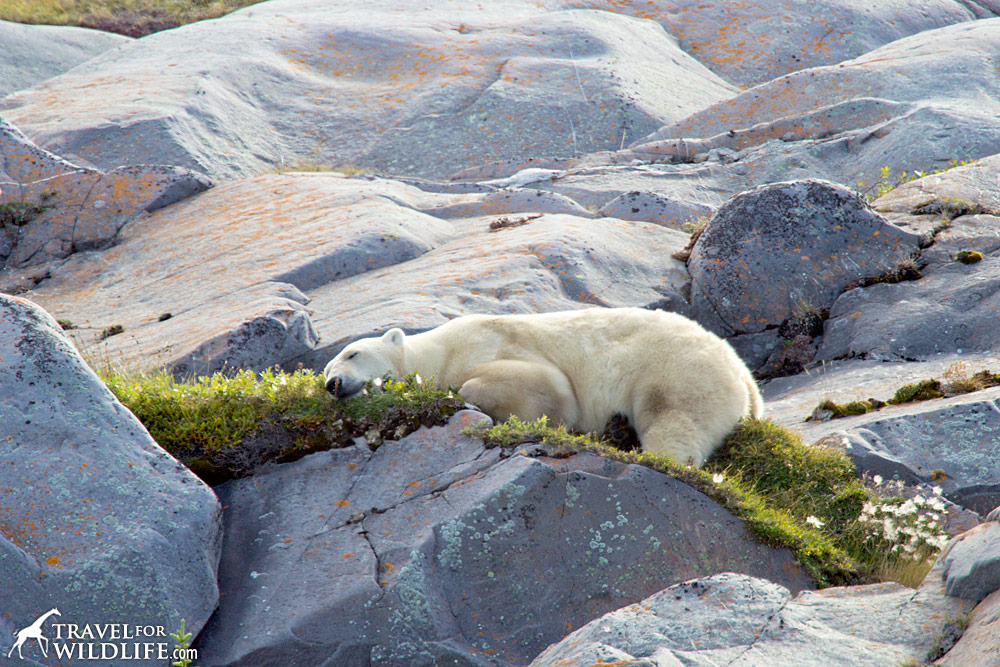 7 – With the arrival of the first snow, polar bears know it is time to go wait for the ice to form along the Hudson Bay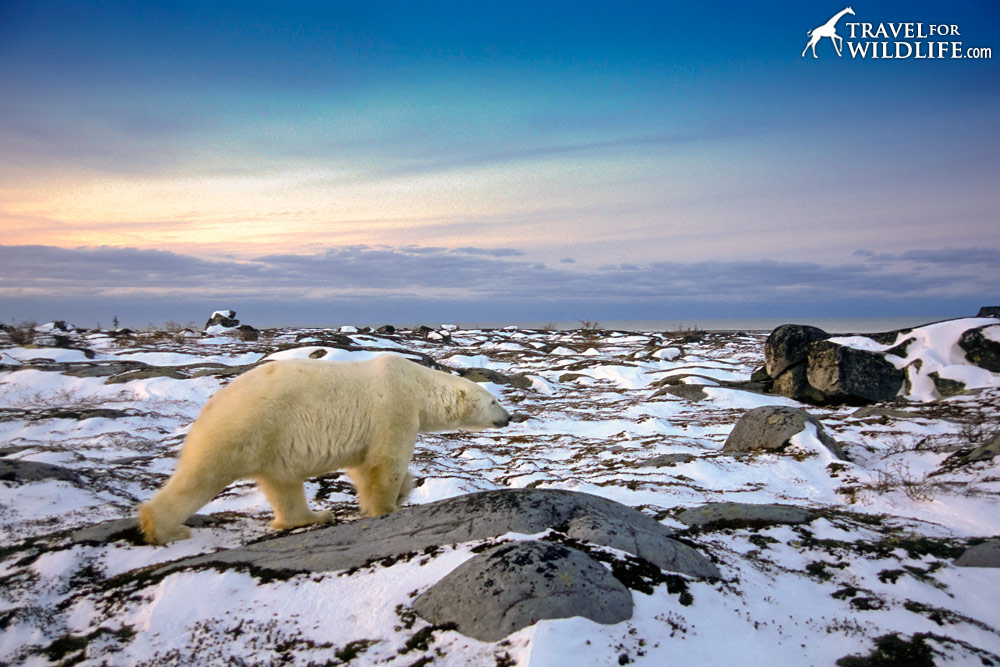 8 – Bears are curious and will occasionally approach vehicles around Churchill.
9 – And visitors in Tundra Buggies can get surprisingly close views.
10 – To kill time while waiting for the ice, polar bears spend a lot of time goofing around.
11 – or sitting and relaxing in the tundra.
12 – or just chilling out.
13 – Males often spend their spare time sparring with each other.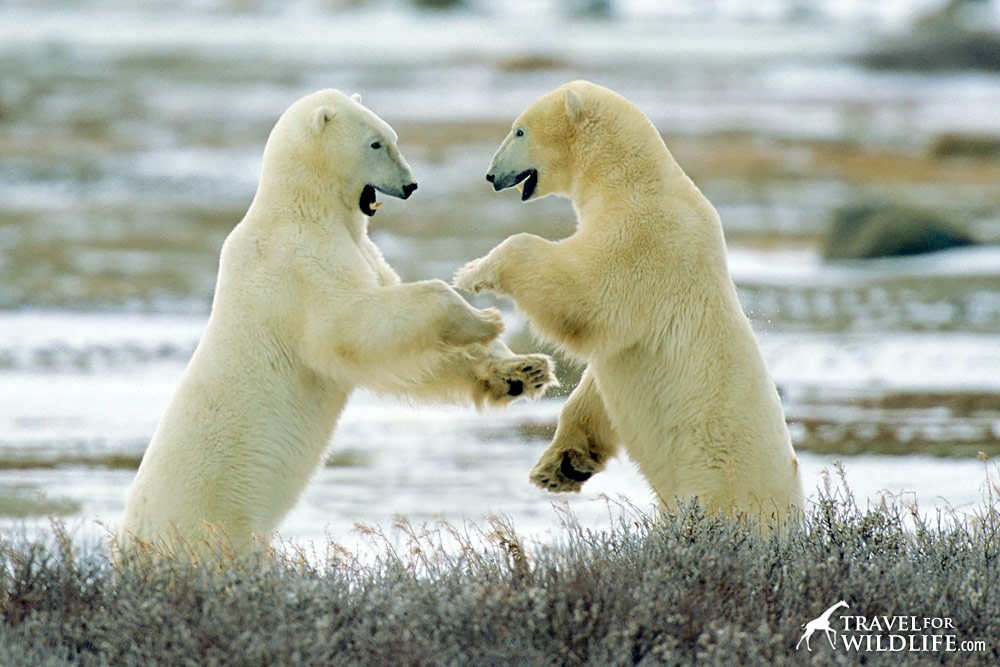 14 – Sometimes it looks like a serious fight
15 – Sometimes it looks more like dancing…
16 – or kissing…
17 – but generally it just looks like plain old fun.
18 – Woah, woah. Keep it above the belt.
19 – Oh yeah, don't forget the nap.
20 – After months of eating nothing but a bit of kelp and sedge, everybody is ready to get out on the ice and hunt seals.
21 – Did someone say seals?
22 – Hey! It's time to go!
– Jeez I heard you, I'm not deaf.
23 – The end of another polar bear season in Churchill. See you next summer!

Want to see polar bears in the wild?
Now that you know why the Churchill polar bears are the most famous polar bears in Canada… plan your visit to Manitoba! Visit Frontiers North Adventures and Churchill Wild to plan your polar bear adventure, and visit Travel Manitoba for more information.