Within an hour we saw at least eight different turtles grazing peacefully along the bottom. At one point, I was swimming along and a turtle joined me and swam beside me for a little while. She looked at me a couple of times and seemed to accept me. I thanked her for sharing that moment with me. It was an experience that gave me a deeper connection with our endangered friends, the sea turtles.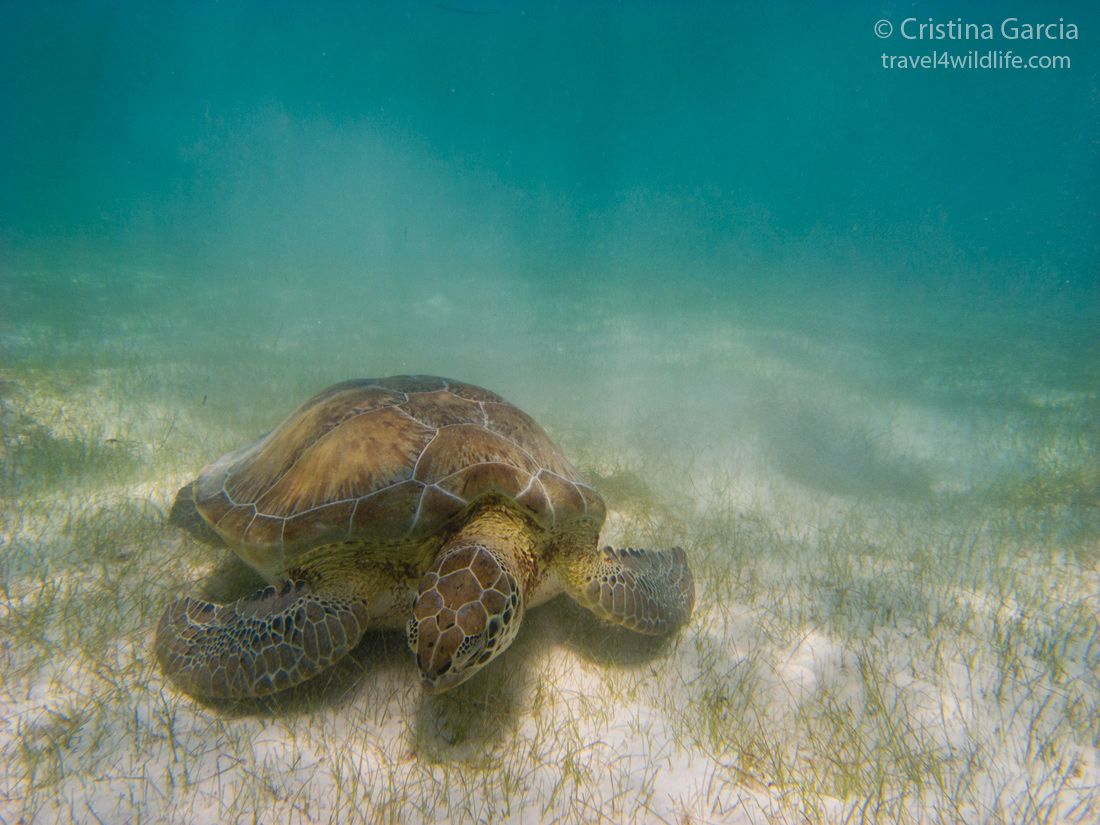 We never imagined we would be swimming with sea turtles (Chelonia mydas) on our trip to the Yucatan peninsula of Mexico. But then we learned about Akumal bay. Here, sea turtles gather in the sea grass meadows to graze. If you bring your snorkeling gear you can swim out from the beach to find them.
---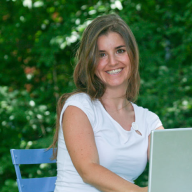 Cristina Garcia
Zoologist and wildlife photographer. She has worked in the field with jackals, wolves, cheetahs, & leopards. She serves on the Board of Directors of SEE Turtles, a non-profit sea turtle conservation organization.
Read her posts at Travel For Wildlife and see more of her work at Truly Wild, & Our Wild Yard.