*This article may contain affiliate links. We receive a small commission at no extra cost to you. If you enjoy our content and want to support Travel For Wildlife, please visit our shop Truly Wild.
We are thrilled that Travel For Wildlife was selected as the Silver Award winner for the Best Responsible Tourism Blog at the World Responsible Tourism Awards 2015 at World Travel Market in London.
The Best Responsible Tourism Blog category was designed to recognize a website which encourages and inspires travelers to holiday responsibly. The judges were looking for an accessible, innovative, insightful blog that demonstrates the writer's depth of understanding about responsible tourism, and the ability to inspire and excite travelers about responsible holiday experiences.
The chair of the judging panel had this to say about why Travel For Wildlife was recognized…
"They promote conservation through responsible wildlife travel. Each of their articles is intended to communicate to readers how to see wildlife in an ethical manner, without disturbing them or their habitat, and in a way that benefits local communities." – Professor Harold Goodwin, Chair of the judging panel.

And we couldn't be happier. It is great to see wildlife tourism in the spotlight of responsible travel. Since we first conceived the site, we knew that we wanted to put wildlife first. Our dream was to show people that we can enjoy seeing wild animals in their natural habitats without harming them, and even help to conserve them and their habitats along the way. We are so excited that this prestigious award has been given to a wildlife blog.
We're all in this world together. Here's to another year of watching (and helping) wildlife!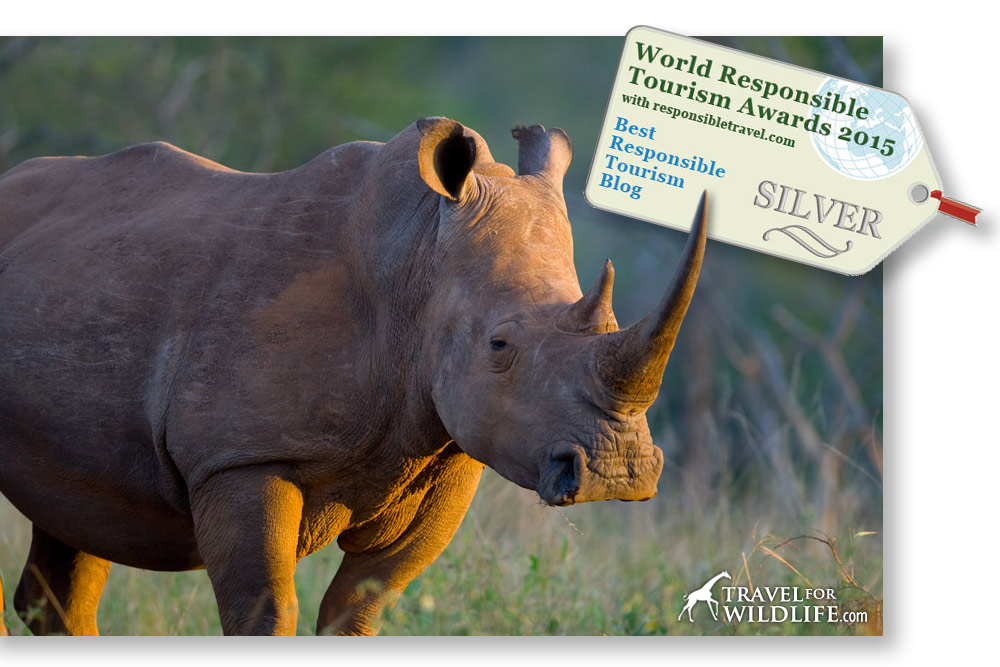 Check out other awards we've won on the Travel For Wildlife Awards Page!