*This article may contain affiliate links. We receive a small commission at no extra cost to you. If you enjoy our content and want to support Travel For Wildlife, please visit our shop Truly Wild.
At the beginning of October Conservation International launched a new campaign aimed at raising awareness that we people need nature to survive and thrive. The tagline of this campaign is
Nature doesn't need people.
People need Nature.
This celebrity-studded campaign features a series of short films voiced by A-list stars who donated their time for this cause.
With this campaign, CI is bringing conservation messages to a new level. It is not just about saving the jungle for the orangutans or preserving coral reefs for the fish. Their message couldn't get more real. We need to start preserving nature because humans need nature to survive. Without it, we as a species will die. Simple as that.
The first film to air was Mother Nature voiced by Julia Roberts and it will give you goosebumps. "I have fed species greater than you, and I have starved species greater than you."
As part of this campaign, people are invited to join in the conversation on how nature makes us happier and better. HP will give $1 to Conservation International, up to 1 million dollars, for every use of the hashtag #NatureIsSpeaking on Facebook, Twitter, Instagram, YouTube, Instagram, G+, Vine, LinkedIn and Tumblr. This is why I included this hashtag in the title of this article. Every time it is shared it will automatically include the hasthtag. Easy!
Harrison Ford, Conservation International's vice chairman, is the voice of The Ocean.
"Me, I could give a damn with or without humans. I am the Ocean. I covered this entire planet once and I can always cover it again."

Kevin Spacey is the voice of The Rainforest.
"…and i make air. Have they thought about that? Humans, so smart. They'll figure it out. Humans making air… that'll be fun to watch."
http://youtu.be/jBqMJzv4Cs8
The latest film is the one dedicated to Coral Reef and voiced by Ian Somerhalder.
"When big storms and tsunamis barrel through the ocean I am your fortress. Yet you tear me apart with dynamite and poison me with cyanide."
To watch the rest of the films visit Nature Is Speaking.
– Penelope Cruz is Water.
– Edward Norton is The Soil.
– Robert Redford is The Redwood.
– Flower will be released soon.
Additionally, Conservation International will  publish a weekly post on their Human Nature blog page  written by their scientists, executive leaders and field directors.
Now that they have our attention, what can we do to help Nature?
There are many ways in which we can help protect nature a.k.a. living greener.
Every little thing we do helps. If each one of us does one thing a day, our planet will be one step healthier.
Here are some ideas of things we can do to help Mother Nature.
– Help the coral reefs by using biodegradable sunscreen. Sunscreen washes off and some commonly used chemicals in sunscreen cause coral bleaching.
75% of coral reefs are threatened and, if we don't act now, that number is projected to increase to 90% by 2050.
– Help the rainforest by not buying exotic hardwoods. They belong to the rainforest and some of these woods come from endangered species that have been logged illegally.
In addition to this, we can minimize our meat consumption. Forests are cleared regularly to accommodate new beef farms.
– Help the ocean by not using plastic bags. These end up in the ocean and the animals that live there confuse them with food, killing them. When a turtle dies, the ocean dies a little bit.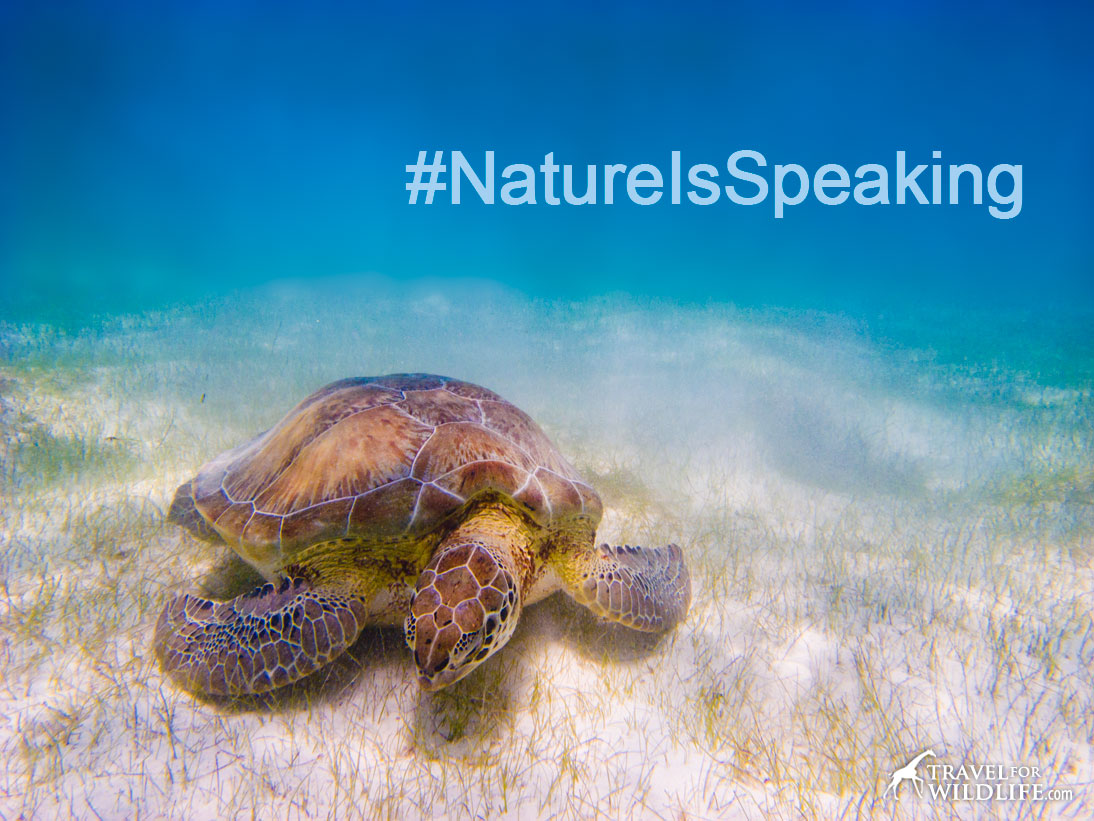 – Help the water by not flushing anything that is not human waste in the toilet. Disposing of medication down the toilet affects aquatic organisms. For example, studies have shown that male fish have been feminized (produced eggs) when exposed to hormones (birth control pills).
A nationwide study done in 1999 and 2000 by the United States Geological Survey (USGS) found low levels of drugs such as antibiotics, hormones, contraceptives and steroids in 80% of the rivers and streams tested. (source: Department of Environmental Conservation)
– Help the redwoods by supporting the State Parks of California. They are the protectors of these giants.
– Help the soil by starting your own composting bin. This way, you return the nutrients in your food waste back to the soil and not locked into landfills. Even if you live in a tiny apartment you can have your own little worm compost bin. Don't know where to start? Watch this video by The Enviromentals.
Join the conversation: What are YOU doing to help preserve Mother Nature?