*This article may contain affiliate links. We receive a small percentage of sales made through them at no extra cost to the reader. For more information see our privacy page.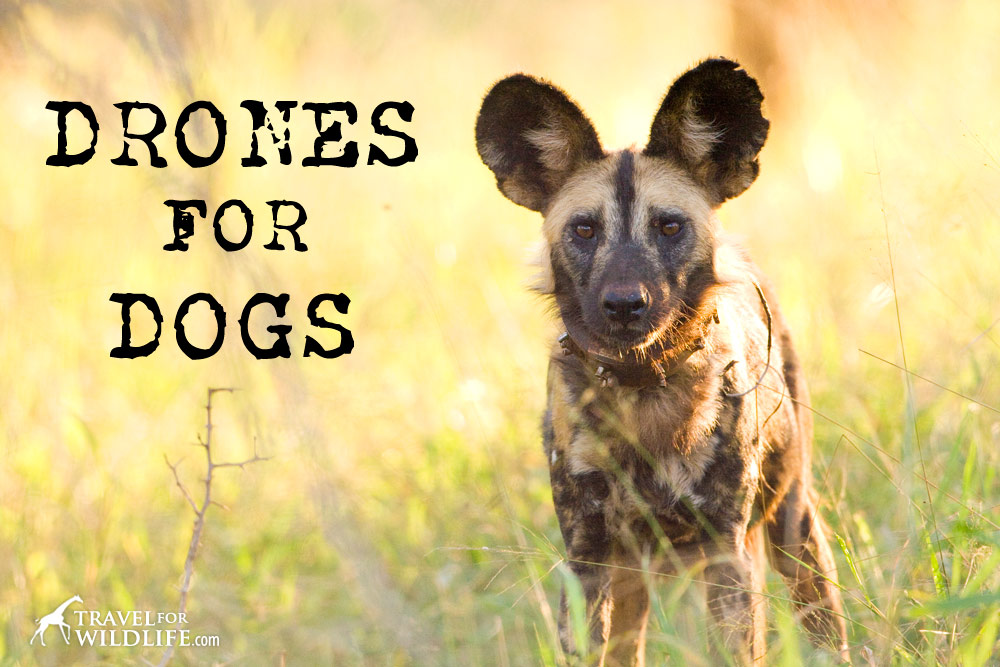 For the past 25 years Dr. Gregory Rasmussen has been leading the Painted Dog Research Trust, studying one of Africa's most endangered canids: the Painted Dog. The Trust is based just outside of Victoria Falls in Zimbabwe. This landscape is a mosaic of private safari reserves, forestry lands, National Parks like Matusadona NP and Chizarira NP, and communal lands. The population of painted dogs in Zimbabwe is considered a keystone population as they link with other painted dog populations in Namibia, Boswana, Zambia, South Africa and Mozambique. Therefore the work of Painted Dog Research Trust also extends to these countries, sharing knowledge with these important range states.
Painted Dog Research Trust USA, is the sister organization to Dr. Gregory Rasmussen's Painted Dog Research Trust. It serves as the fundraising and grant writing arm of the organization in the United States and is located in Seattle, Washington.
Their first fundraising event will take place on January 8th, and the funds raised will be used to purchase a customized drone so Dr Rasmussen can track the painted dog packs, saving a lot of working hours and resources in the field. The drone would be receiving signals from the dogs collars and then sending it back.  The collars are extremely important for research and conservation as their signal helps determine the packs locations and activities day after day. In case a dog gets snared, researchers on the field are able to locate the animal and, with the help of a drone, they'll be able to get to the injured dog much faster. The drone has the potential to help in saving many painted dogs lives.
Highlights of the evening include a lecture by Dr. Rasmussen where he'll share the latest news on this charismatic animal, followed by a live auction. Some of the live auction items are
Wine Dinner for 4 at El Gaucho
A week at Whistler
DeLille wine package
Seahawks package
Two First Class tickets to any of Alaska Airlines' (and their partners) destinations world-wide paired with four nights at a Marriott hotel.
If you are interested in participating in this incredible fundraising event, here are all the details!! (below photo)
P.S. If you can't attend, you can still donate! (link at the bottom of the article)
 Kick-Off Event for Painted Dog Research Trust USA
"Paint a Better Future for African Wild Dogs"
7pm on January 8, 2015
About PDRT-USA's First Annual Lecture and Fundraiser:
This year's inaugural fundraiser will feature a talk by Dr. Greg Rasmussen founder of Painted Dog Research Trust in Victoria Falls, Zimbabwe.
Dr. Rasmussen will discuss his research into this fascinating and still much misunderstood species as well as his goals for providing field research opportunities to Zimbabwean graduate students to further their studies. MK Moyo will also be present to talk about his work through Painted Dog Research Trust.
Venue:              Ballard Elks Lodge #827
6411 Sea View Avenue NW, Seattle, WA 98107
Tickets:  Tickets will be on sale for $50 starting in November.  $25 of that amount is tax-deductible.  Each ticket purchased will be entered into a drawing for two FIRST CLASS tickets anywhere in the United States that Alaska Airlines flies (subject to availability). Ticketholder must be present to win. Tickets need to be purchased no later than 12/21.
Event Details:  From 7-8 pm there will be a Silent Auction featuring hearty appetizers and a no-host bar.  At 8:15, Dr. Rasmussen will address the audience and share his latest findings on Painted Dogs in Zimbabwe.  A live auction will follow with unique items and exciting packages to include two airline tickets anywhere in the world with four nights at a Marriott hotel of your choice (details outlined in Auction Pamphlet).
Tickets must be purchased in advance via a link at http://www.painteddogresearchtrust-usa.org/donate.html
Can't attend? No problem! You can still donate by just leaving the attendee number blank or at zero and add money in the "additional amount" column.
Easy!